25 Happy Faces Of WWII Veterans As They Arrive In Washington, D.C., To A Huge Cheering Crowd
What's right with America.
Honor Flight is an organization that pays for and coordinates the visits of World War II veterans to the memorial built in their honor in Washington, D.C.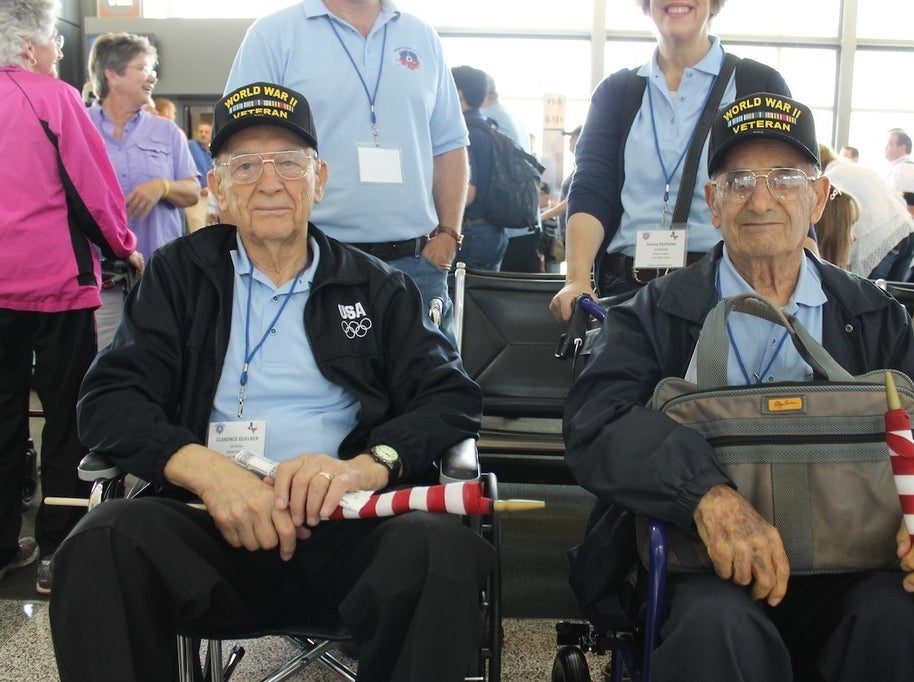 The Honor Flight from Texas last week was one of the largest ever with 60 WWII veterans on it.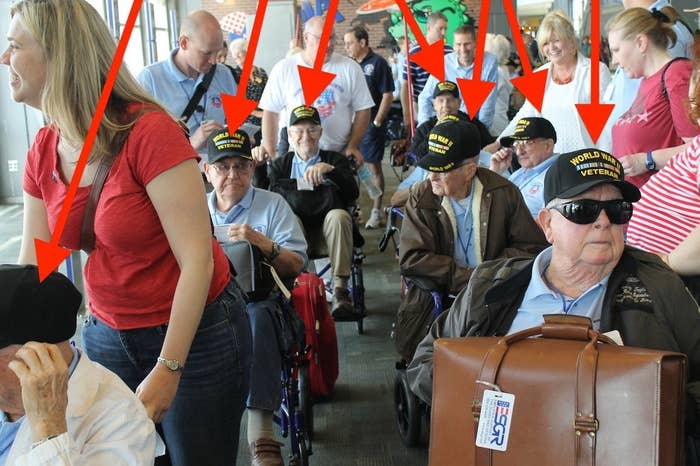 There were mixed emotions as the veterans lined up to board the flight in Austin...
... and kissed their families good-bye.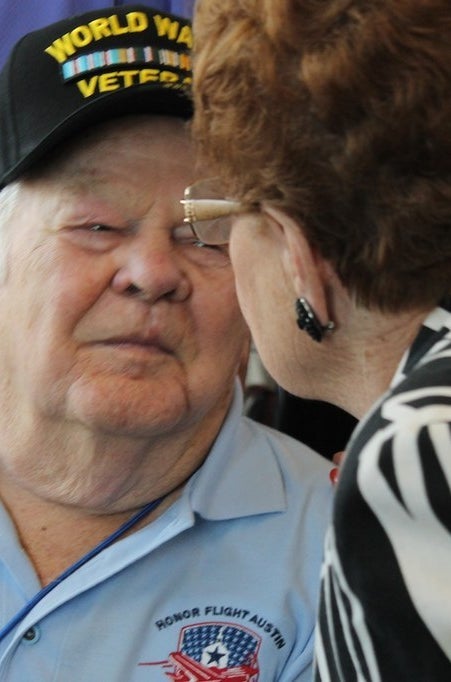 The boarding took some time, but this is what a full Honor Flight looks like from the inside.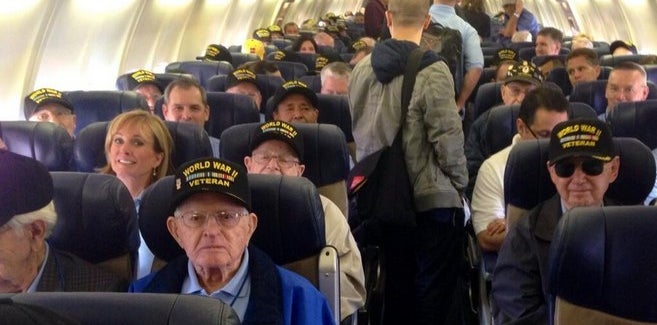 My seatmate was named Clarence.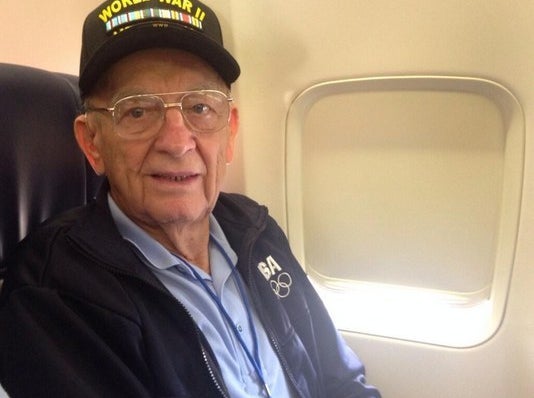 Clarence really enjoyed the water cannon salute over the plane while we were taking off. This is an honor reserved for returning soldiers. Clarence fought in three wars and served in the military for 35 years.
The flight to D.C. went very smoothly...
Suggested soundtrack for the duration of the post:
...and free hugs, and a man playing patriotic music in a bow tie.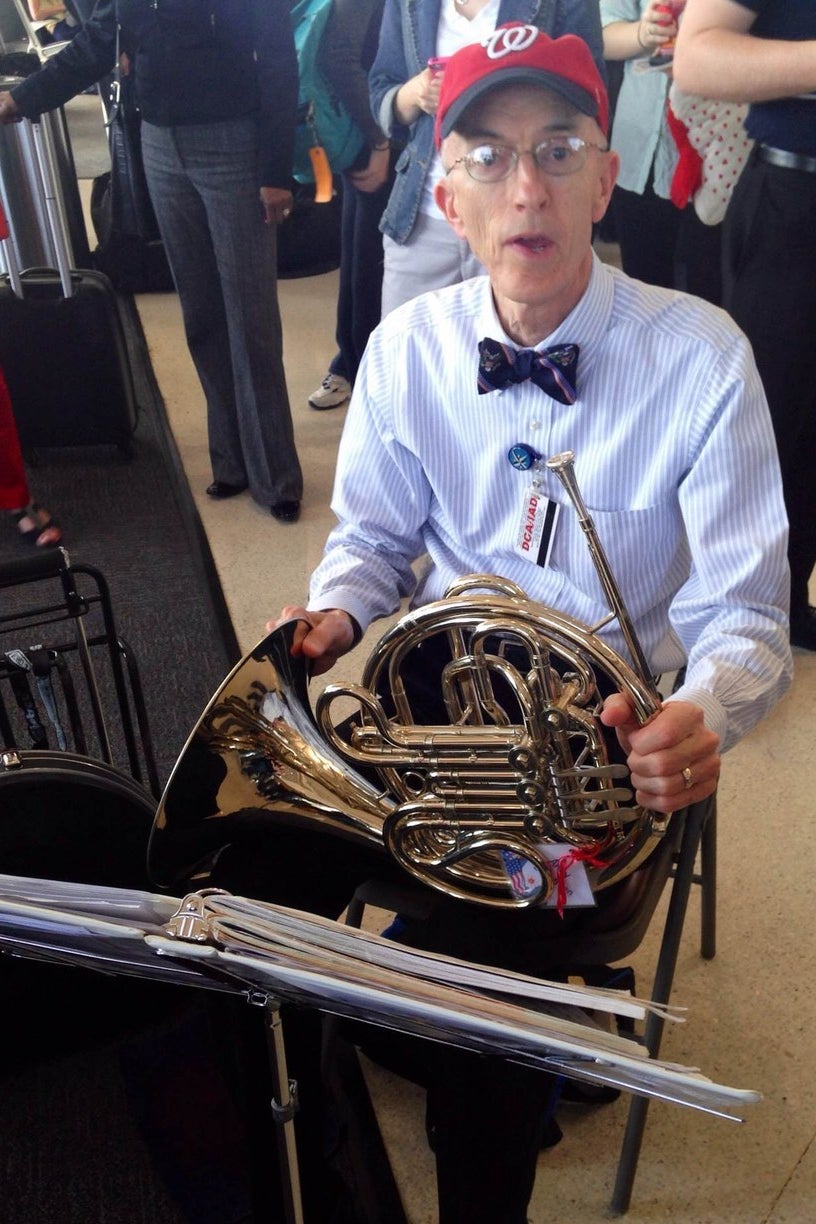 Here are their reactions from the moment they saw the warm welcome.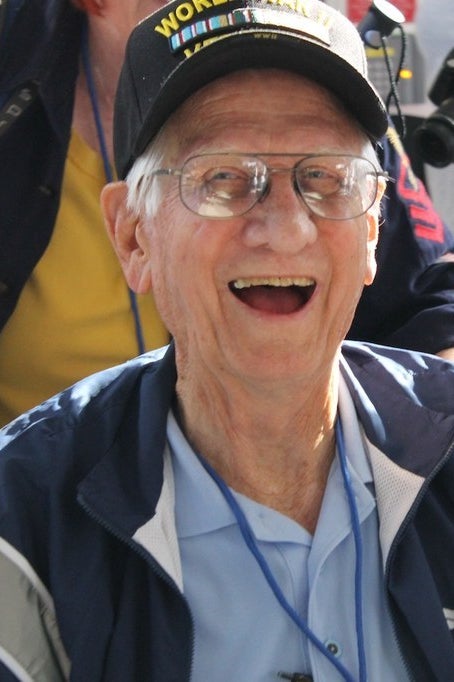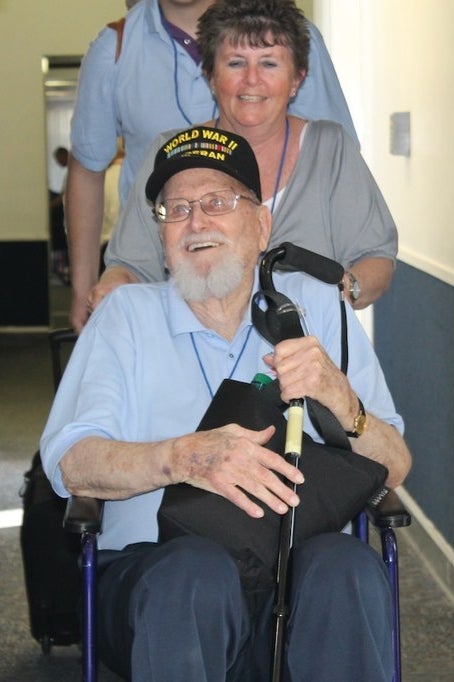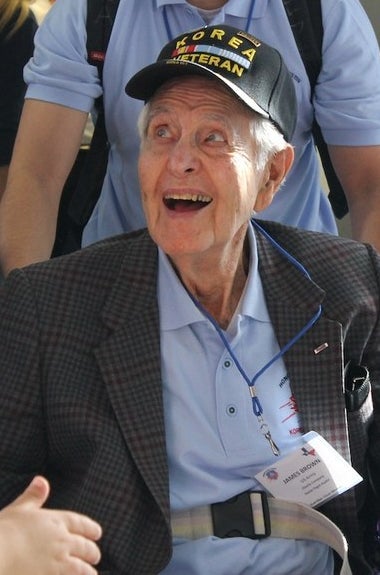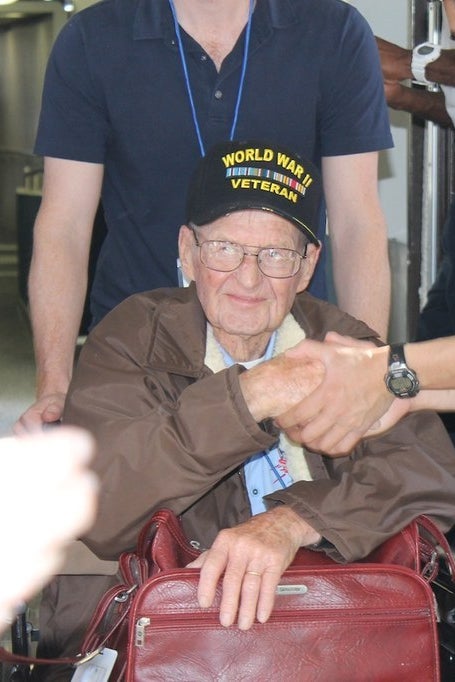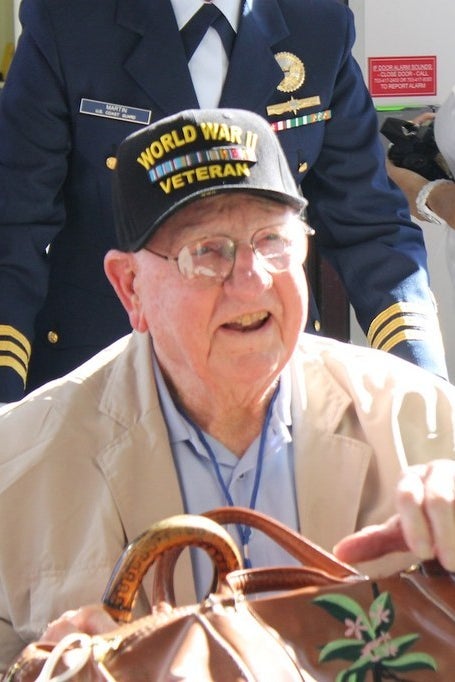 Midway through the procession, every person in the terminal was on their feet clapping.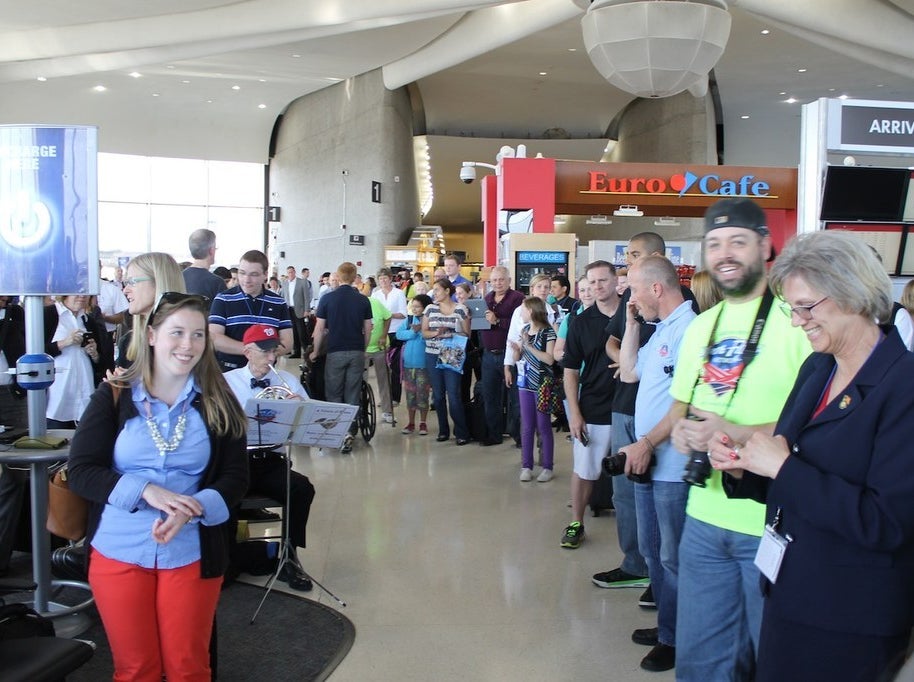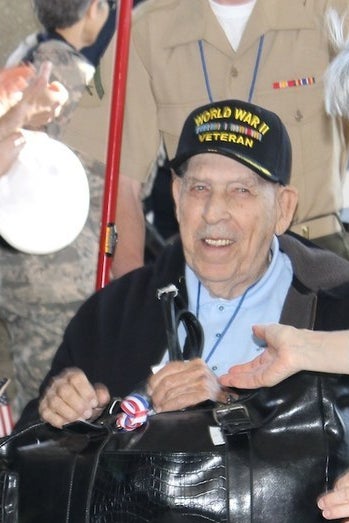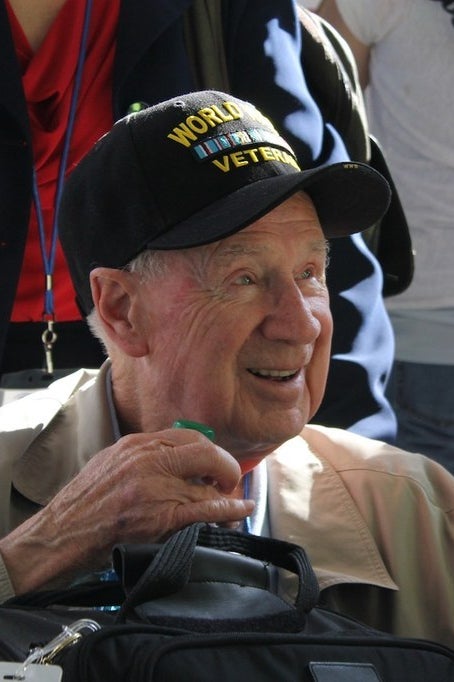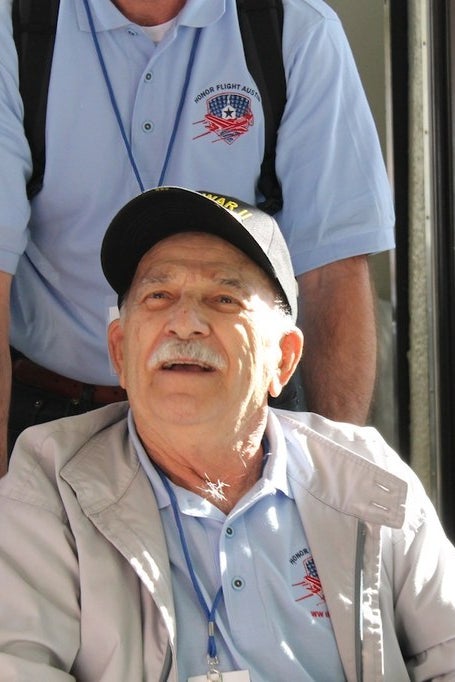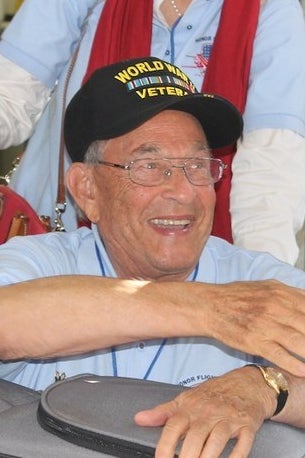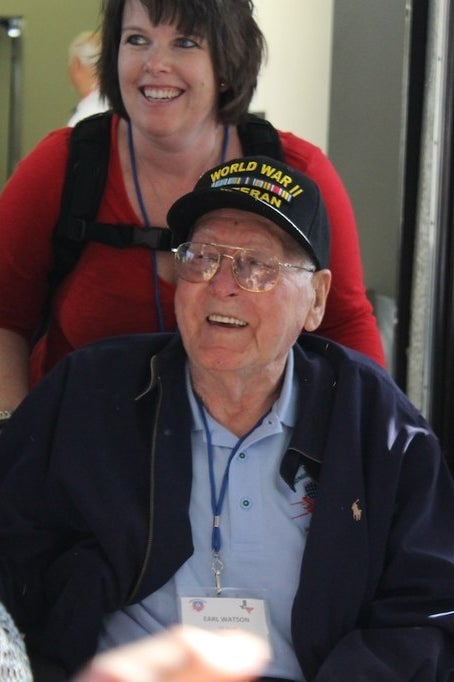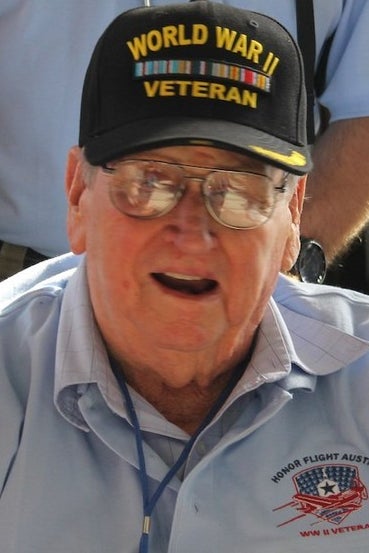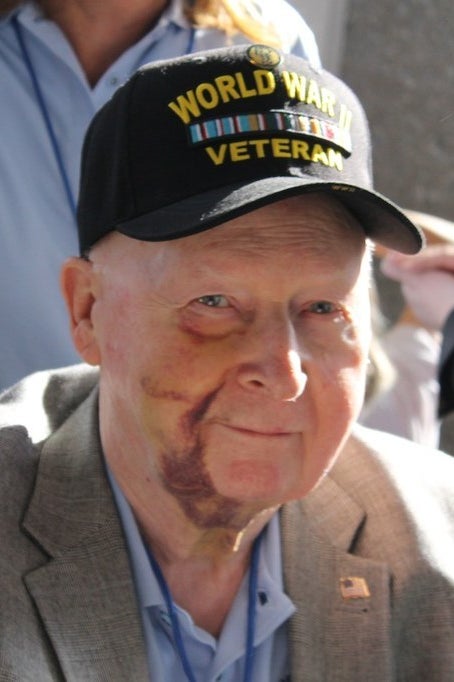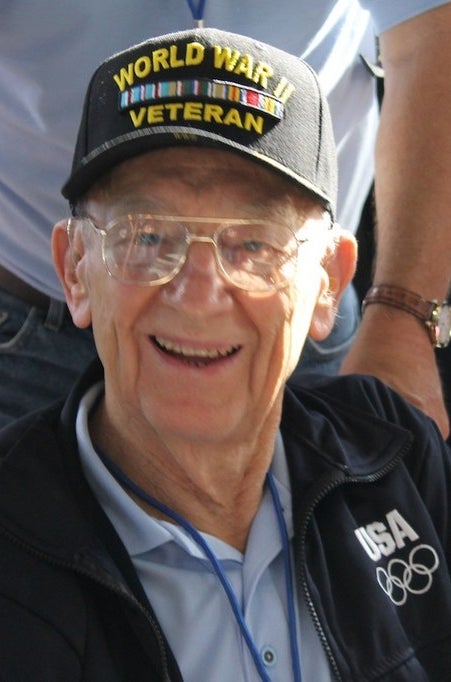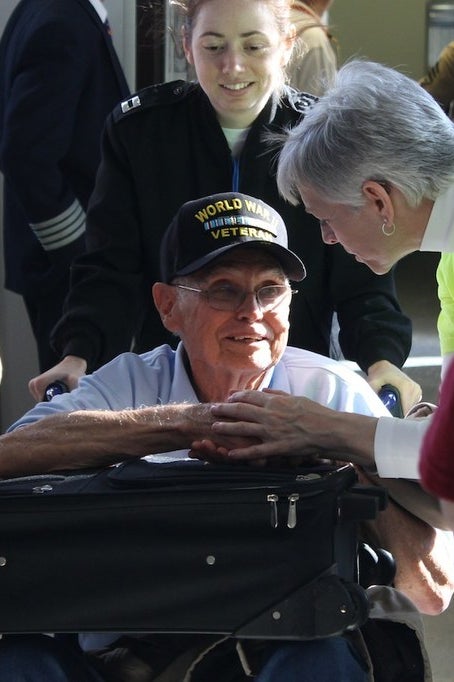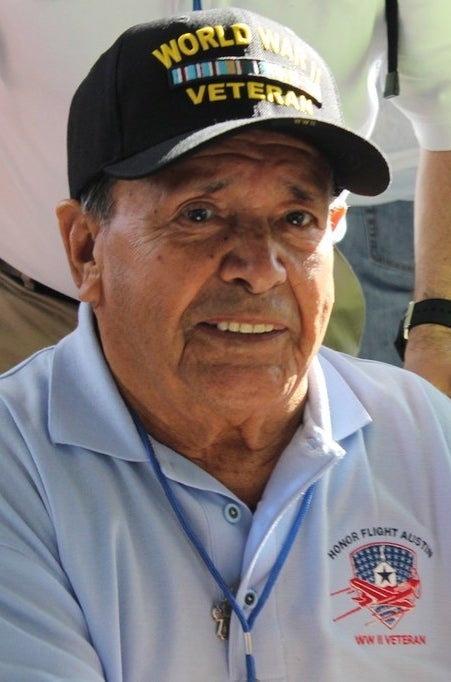 And most were stunned by the welcome they received.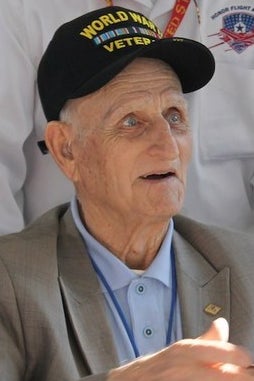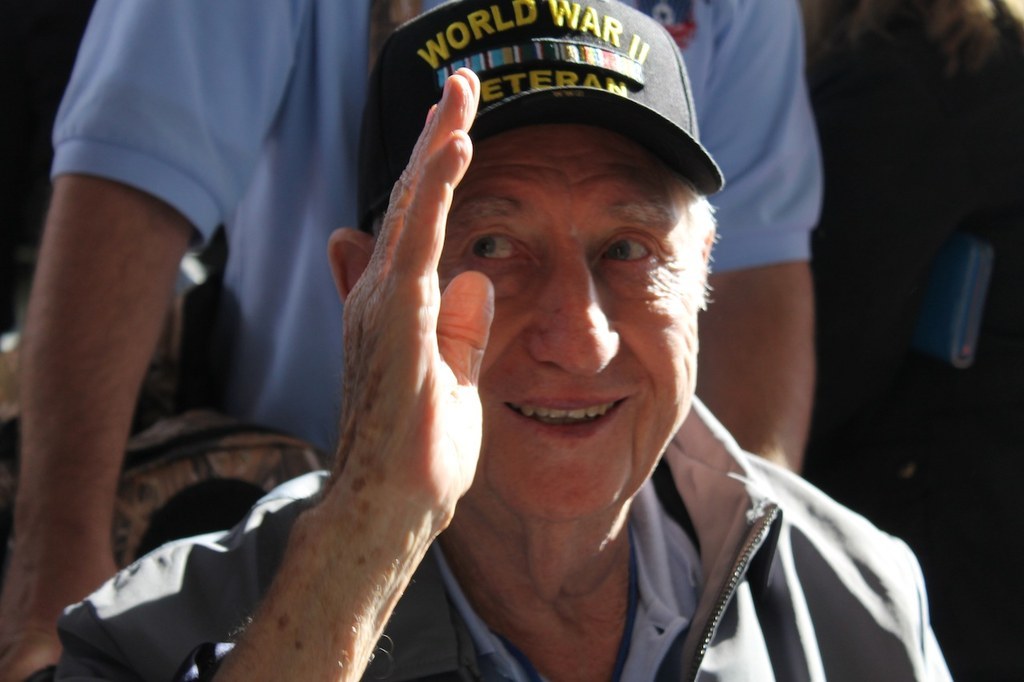 All photos by Benny Johnson.