Simone Biles is being open and honest about her reasons for withdrawing from the women's gymnastics all-around final, explaining in terrifying detail what happened and why it was no longer safe for her to compete.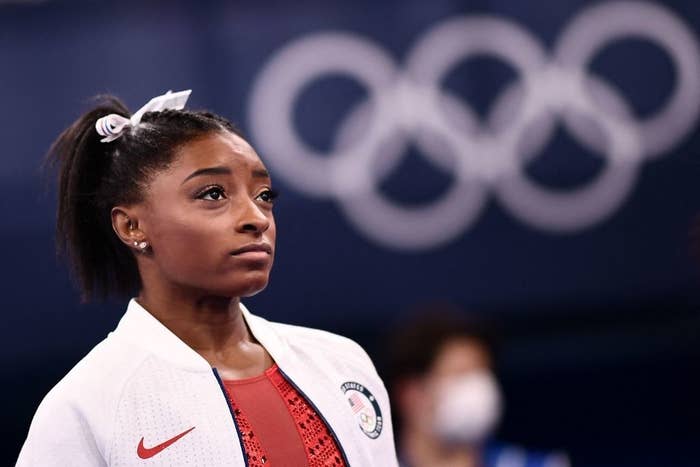 Earlier this week, the 24-year-old pulled out of the team finals when a "petrifying" vault went wrong, leaving Biles lucky to escape without serious injury.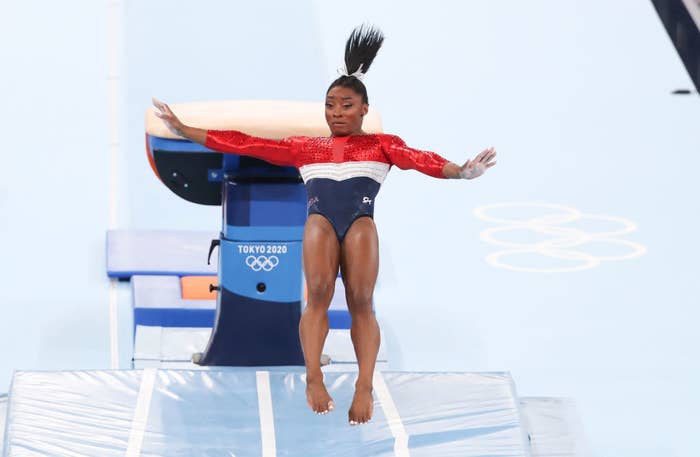 It was then later announced that Biles would be withdrawing from the individual all-around final, an event she'd qualified in first place for and had been the favorite to win as the reigning Olympic champion.
However, the severity of Biles's shaky vault that saw her withdraw from two Olympic finals wasn't initially clear to the untrained eye, and it was only later explained just how serious the situation had been.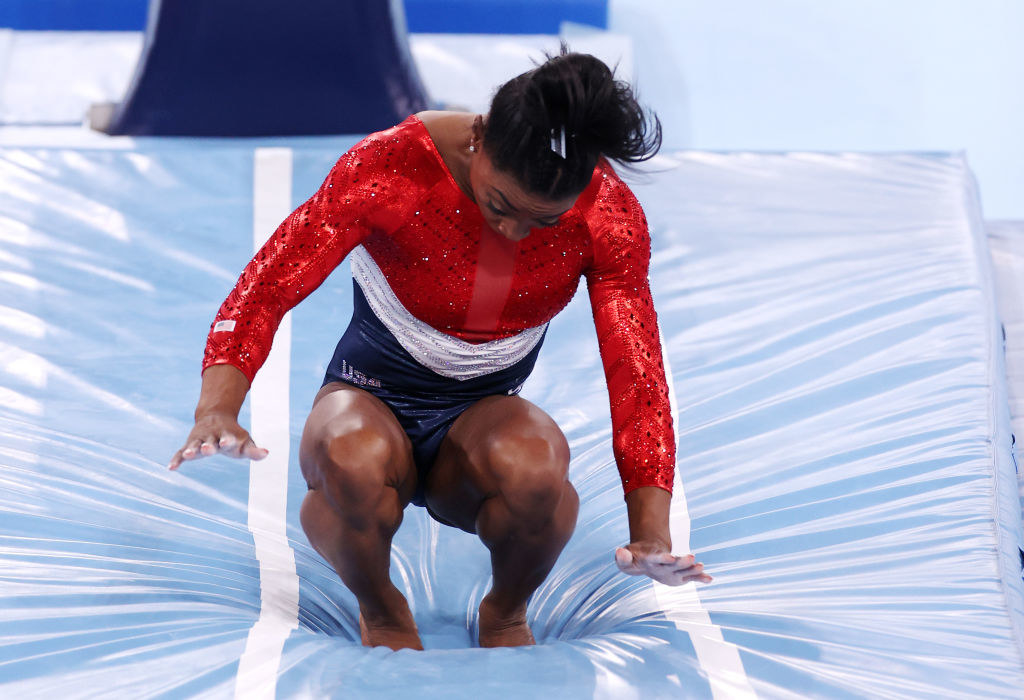 Other gymnasts tried to explain "twisties" with videos, showing how the mental block can affect skills they've been perfecting for years.
Another gymnast, who said they'd experienced the mental block since they were 11, explained how the sudden instinct to twist can affect even the most basic of moves, writing: "There was a point in time where I couldn't even do a back roll without wanting to turn my head to twist."
Another said: "I couldn't and still can barely do a straight jump on a trampoline."
Biles herself opened up about what had happened during the vault and her current state of mind, revealing that she's still experiencing the twisties but is practicing ahead of the four Olympic finals she's currently scheduled to compete in.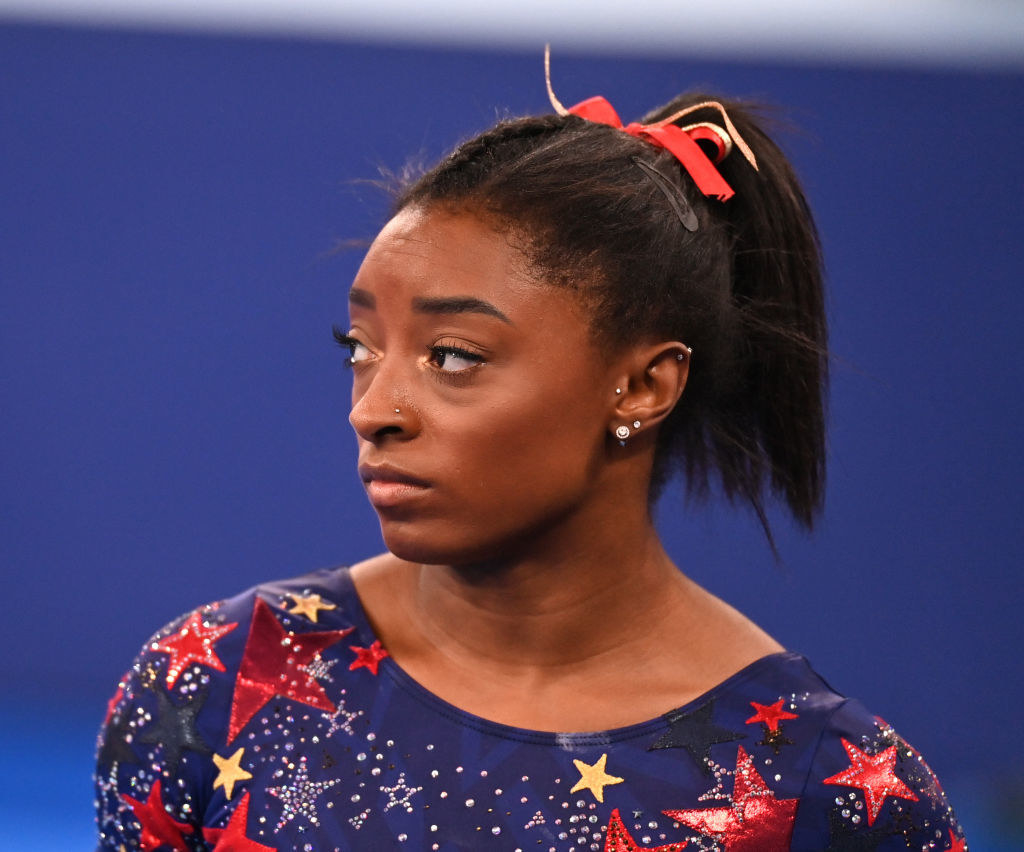 "I didn't have a bad performance and quit. I've had plenty of bad performances throughout my career and finished the competition," Biles went on. "I simply got so lost my safety was at risk as well as a team medal."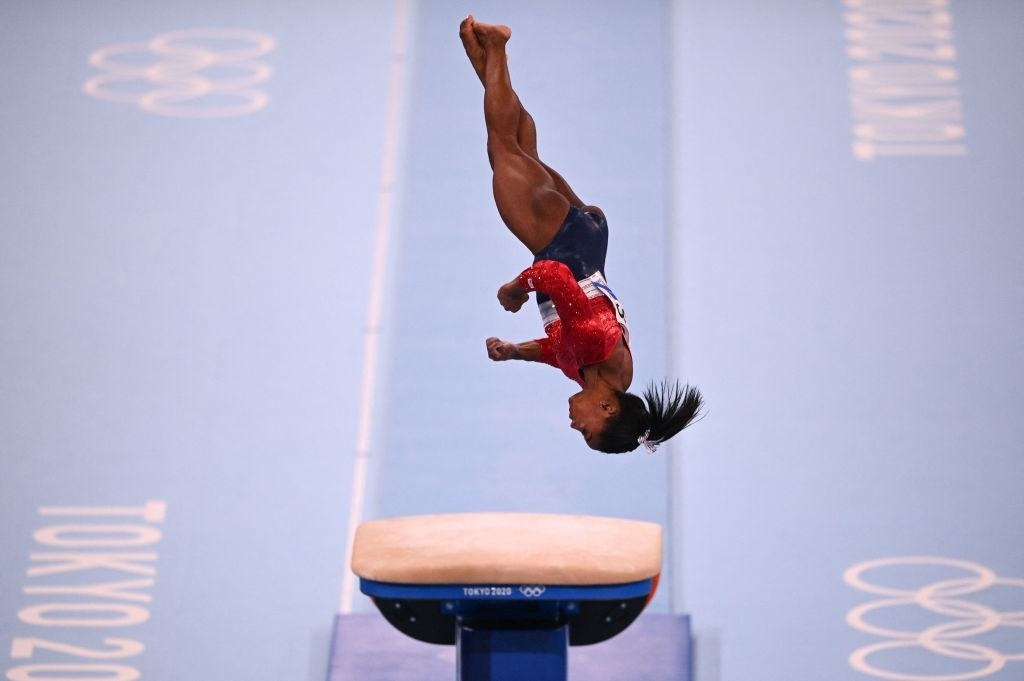 Explaining how the twisties can make a gymnast feel in the moment, Biles said that it's impossible to tell where you are in the air or how you're going to land.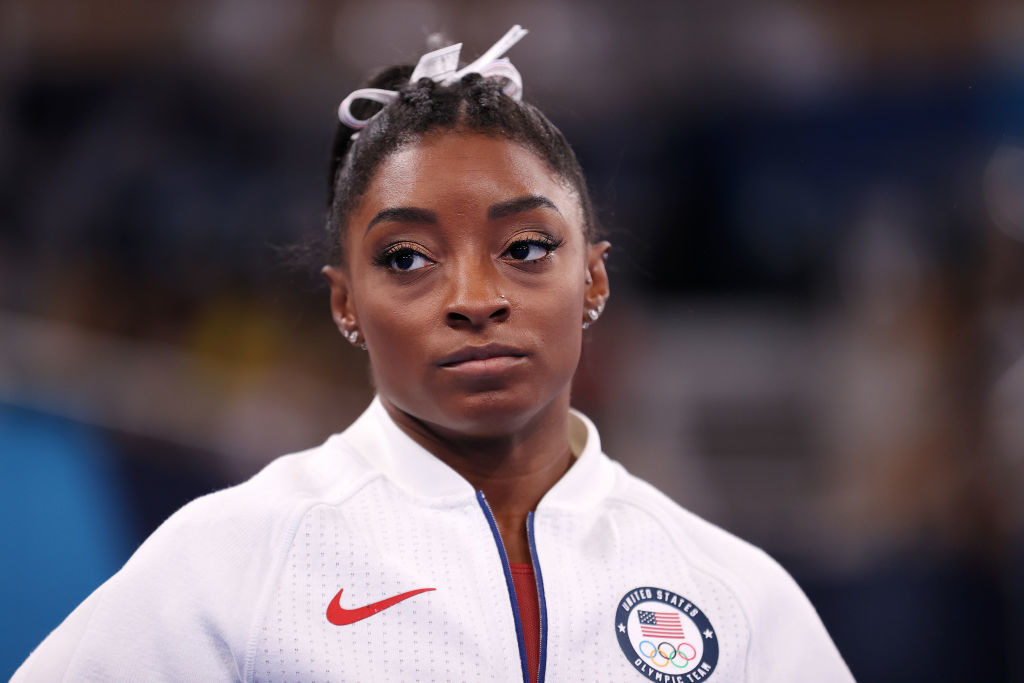 Biles went on to post videos of herself in practice after the withdrawal, showing that she was still experiencing the mental block and had yet to fully regain the skills she'd planned on performing in the coming events.
Biles qualified for the finals in all four individual events, the first of which just so happens to be vault. It's still unconfirmed if the 24-year-old will compete in all, some, or none of the finals.
All of this comes after a resurfaced video appeared online showing Biles explaining how the flips that she performs could have dire consequences if they go wrong.
In the interview, she says: "Sometimes going into [a skill], I'm like, 'Don't bail — you'll literally die. Like, you will break something.'"
But Biles isn't letting her situation stop her from supporting her fellow gymnasts, appearing in the crowd to cheer them on during the all-around final and celebrating the eventual gold-medal win of teammate Sunisa Lee.
"CONGRATS PRINCESS!" Biles wrote on Instagram. "Absolutely killed it!!! OLYMPIC CHAMPION RIGHT HERE!!! So so so beyond proud of you!!!!"