Selling Sunset's Christine Quinn has shut down rumors that she faked her pregnancy and instead used a surrogate, responding to the claims in a bunch of social media posts.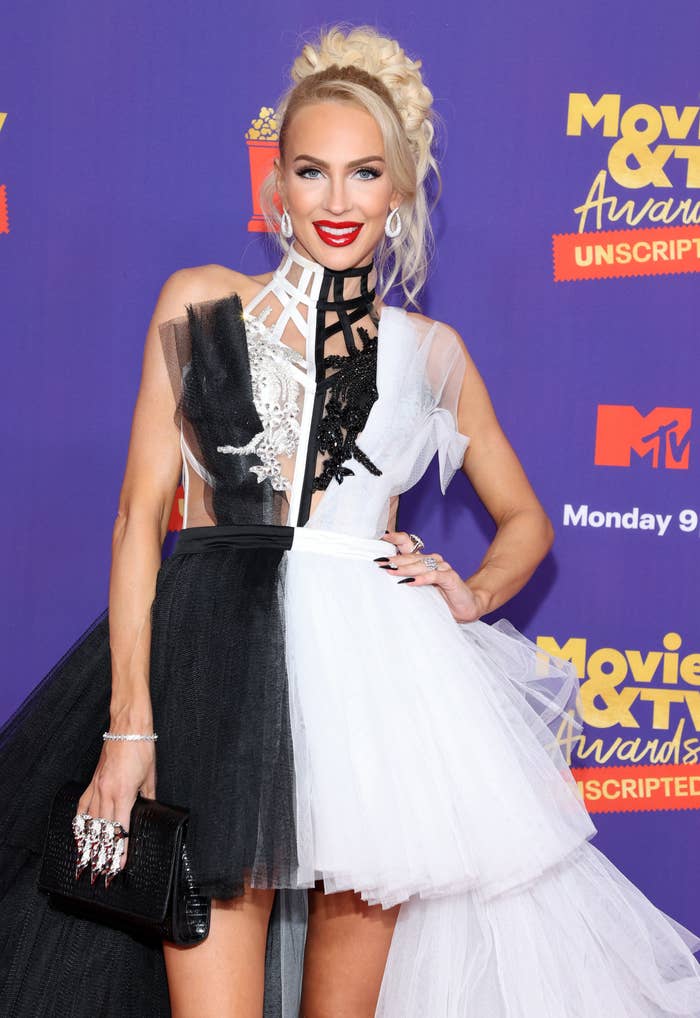 The 33-year-old staple of the Netflix reality show raised eyebrows during the latest season when she appeared to recover from a traumatizing birth within days, with her costars making numerous comments about her appearance.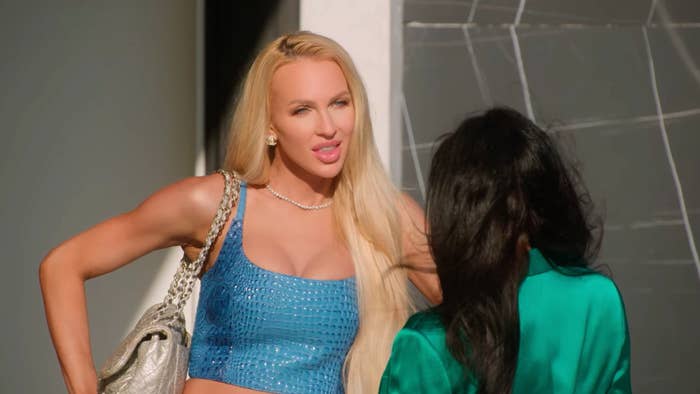 "I was doing pilates and yoga, standing on my head, doing inversions, up until pretty much I gave birth," Christine said during a confessional on the show. "I was doing my best to just, you know, stay in shape, be healthy. Then I was like, 'I'll get liposuction after if I need to.'"
Christine went on to recount her traumatizing birth experience, revealing to costars Amanza and Vanessa that she arrived at the hospital fully dilated and needed an emergency C-section.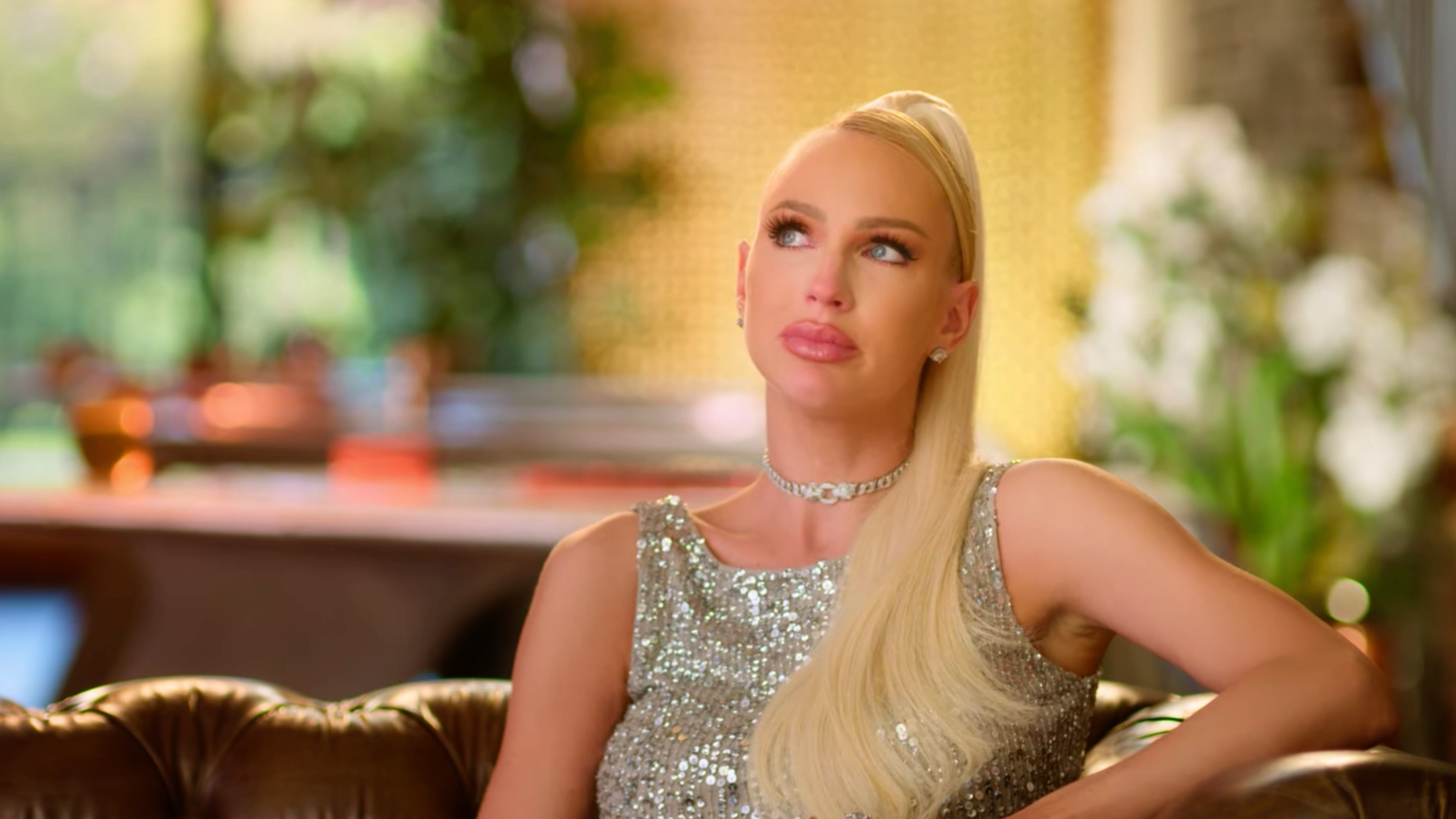 However, it seems that some viewers of Selling Sunset questioned Christine's experience, or even if she'd been pregnant at all, pointing to the fact she appeared to be doing yoga and exercising within days of the emergency C-section.
In a since-deleted Instagram story, Christine posted a screenshot of a direct message she'd received which accused her of faking her pregnancy and setting unrealistic standards.
"Why did you fake your pregnancy?" the message read. "It's totally okay to admit to having a surrogate but don't set unrealistic expectations for PP moms when you didn't even carry the baby yourself. It's deceitful and a shame."
In response to the DM, Christine captioned the screenshot: "K y'all are beyond fucking sick."
Responding to accusations and supposed evidence about faking her pregnancy, which had been circulating on Reddit, Christine once again slammed the claims on Twitter, posting videos of her working out while pregnant as proof that she hadn't faked her bump.
In another tweet, she called for people to apologize for spreading the rumor, adding: "This is seriously so hurtful."

In response to one scene where she appeared to be doing yoga after giving birth, Christine claimed that it had been edited wrong and she'd actually been pregnant at the time.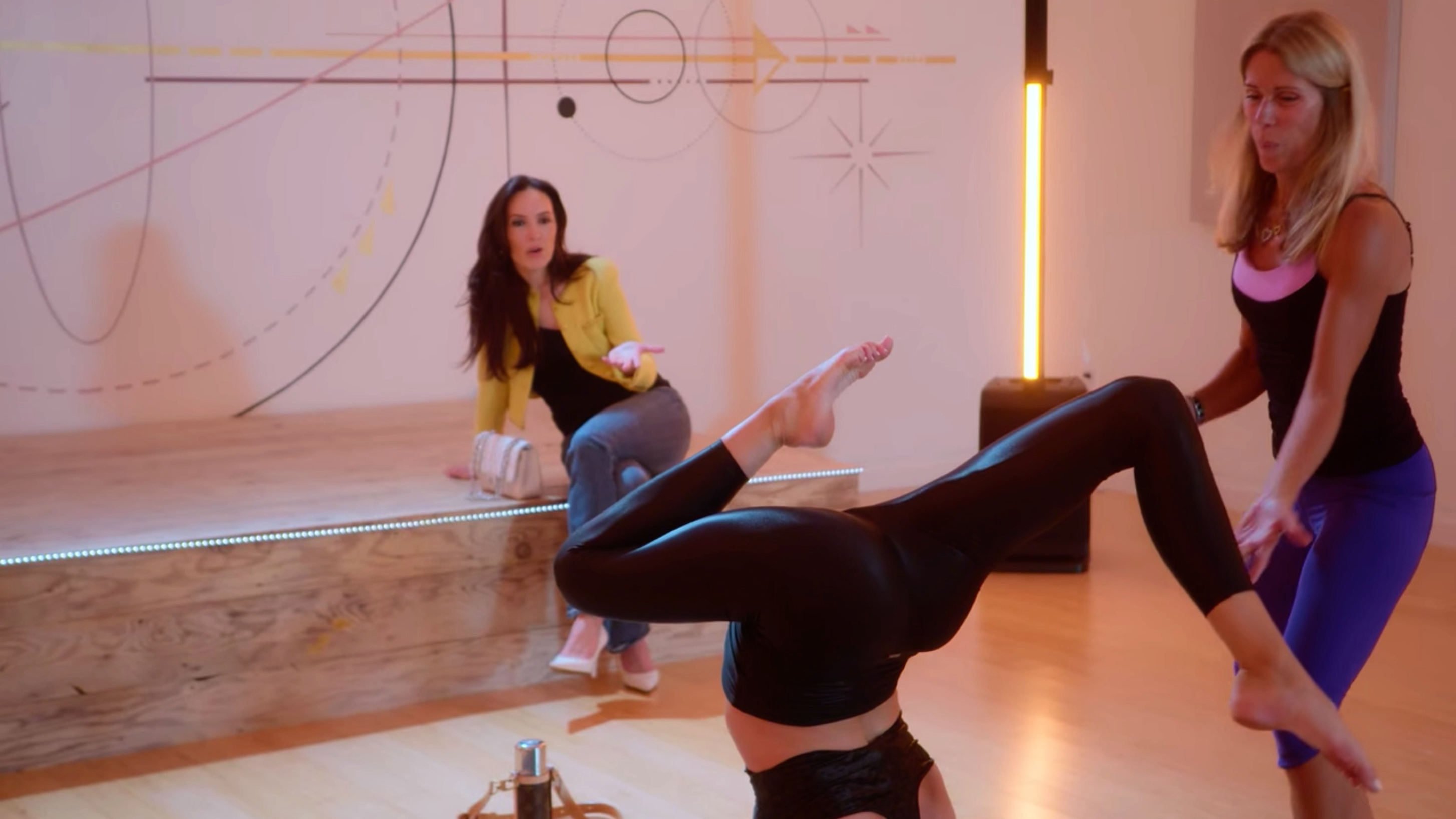 "I never worked out after my C-section," she tweeted. "Are you smoking Crack? Where did you read that? The yoga scene I was pregnant. It took me 4 months till I could even start yoga again."

The scene in question was made to seem as if it'd been filmed after Christine had given birth, featuring a conversation between her and Davina seemingly discussing which of their costars had reached out to congratulate her on the birth of her baby. However, looking back at the scene, Christine's stomach is never shown and she's only ever filmed from behind or shoulders up. 

Christine added that Season 4 of Selling Sunset had been filmed over a six-month period, despite the seemingly shorter timeline that aired.
Appearing to put the rumors to bed once and for all, Christine then posted a picture taken after the birth of her son Christian, thanking the doctor who helped deliver him.
Season 4 of Selling Sunset is airing on Netflix now.