So! It was Valentine's Day over the weekend, and celebrities far and wide were doing their best to outdo each other with grand displays of affection, including whirlwind couple of the moment Megan Fox and Machine Gun Kelly.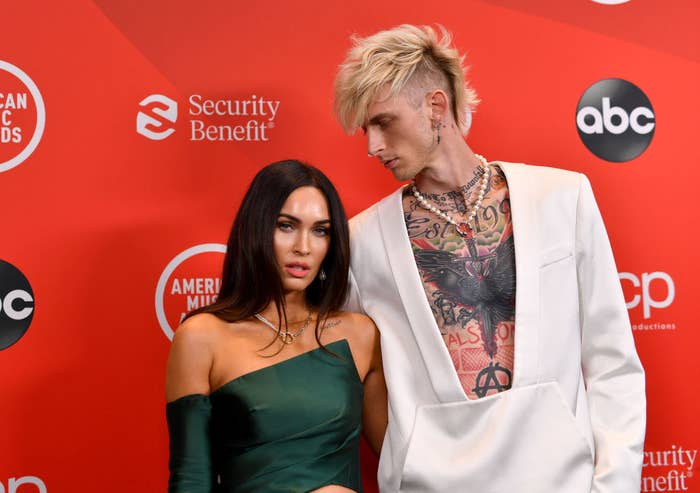 For a bit of backstory, the pair have been dating for a little while now following Megan's separation from husband Brian Austin Green, and things have been pretty intense ever since.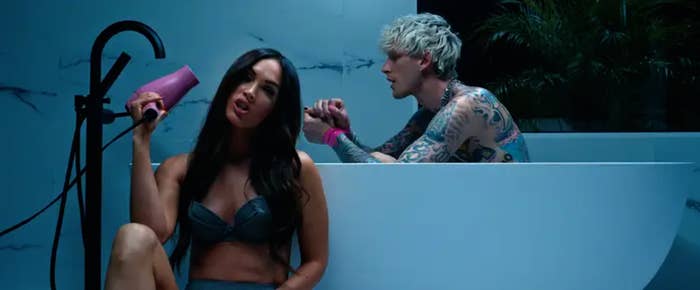 In a joint interview, the pair made their feelings for each other clear, with Megan even saying that she believes they're more than just soulmates — they're "twin flames" that are "two halves of the same soul."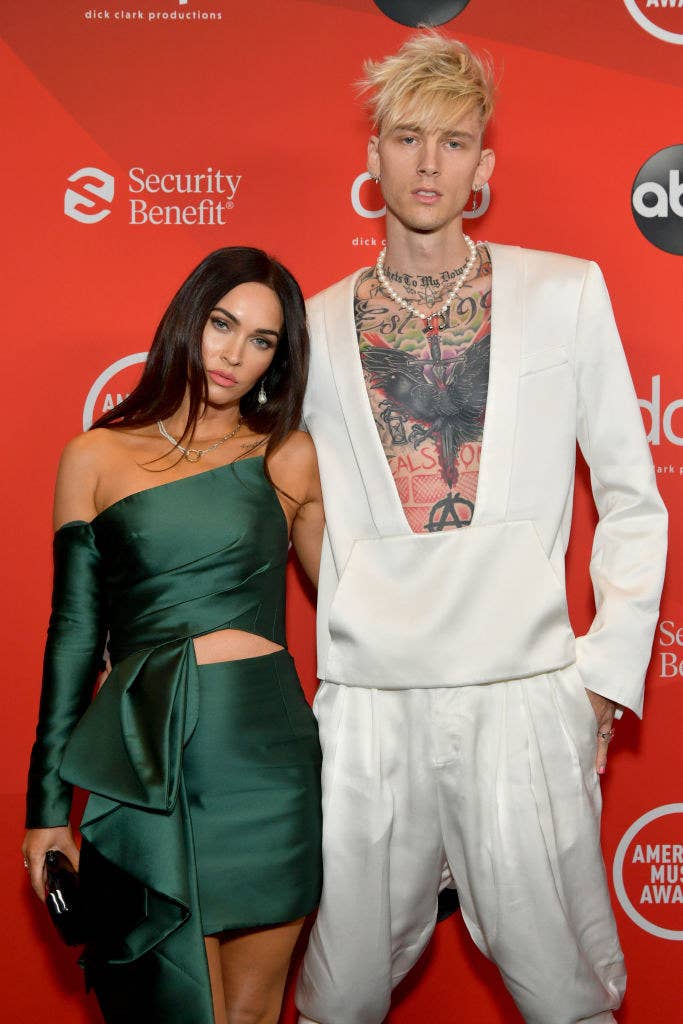 Oh, and now the pair are fielding engagement rumors, too, after Megan was spotted sporting a pretty hefty ring on a particular finger.
On closer inspection, however, that ring simply says "Fuck you," so make of that what you will!
Anyway, back to Valentine's Day! The pair dedicated Instagram posts to each other to mark the day, with Megan writing, "There goes my heart manifest outside of my body draped in the towering silhouette of a most unusually handsome boy."
"Magical and haunted. Kinetic and tortured. Ethereal and dangerous. Cosmic. Lawless. Eternal. Creative genius," the caption continued. "The journey will likely be perilous but there is no destination without him. Happy Valentine's day rehab barbie."
Intense!
This picture was also included in the photo dump, which I just think is an important part of the story for no reason at all.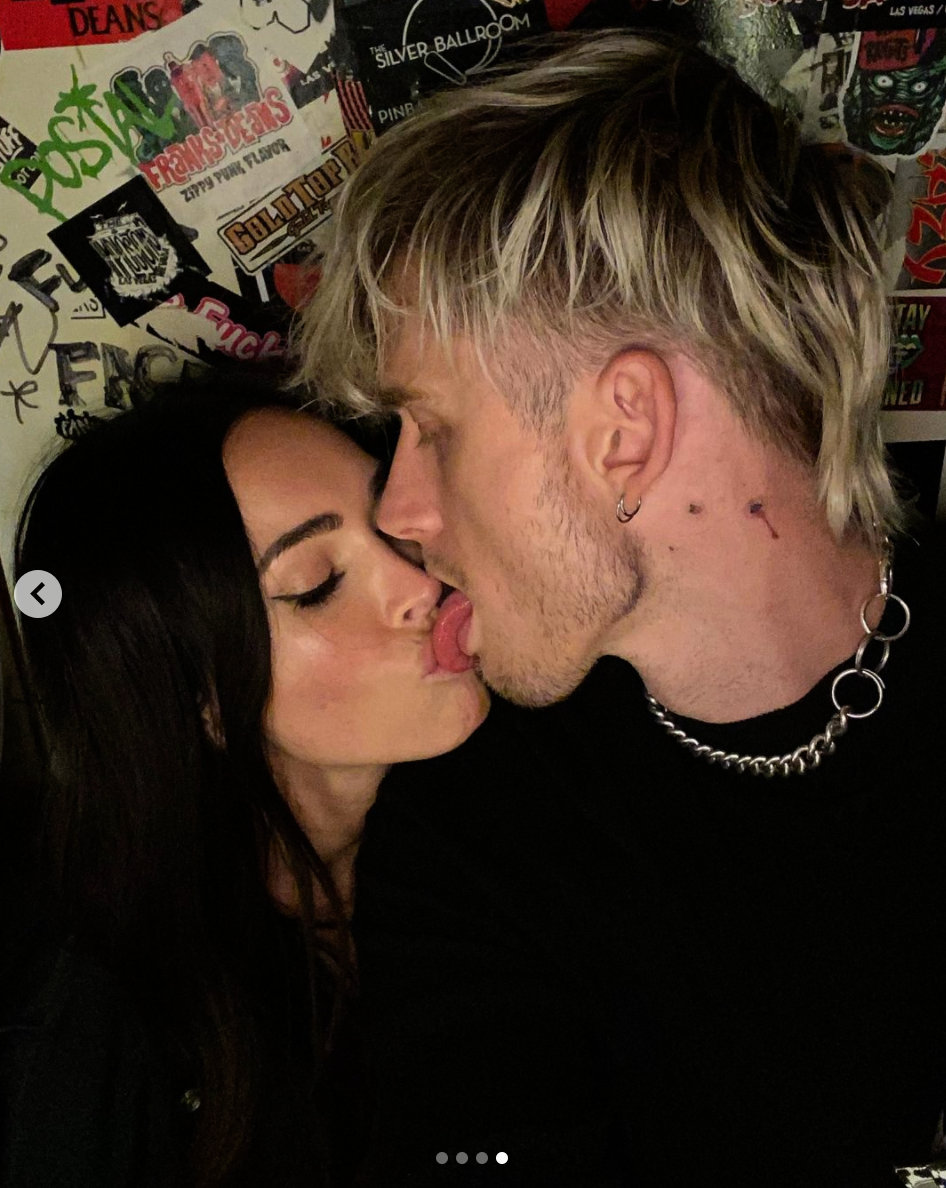 Colson took his dedication one step further, though, seemingly revealing that he wears Megan's blood around his neck.
In a move reminiscent of Angelina Jolie and Billy Bob Thornton, a picture included in his photo set appeared to show a drop of blood in an orb-type/vial thing.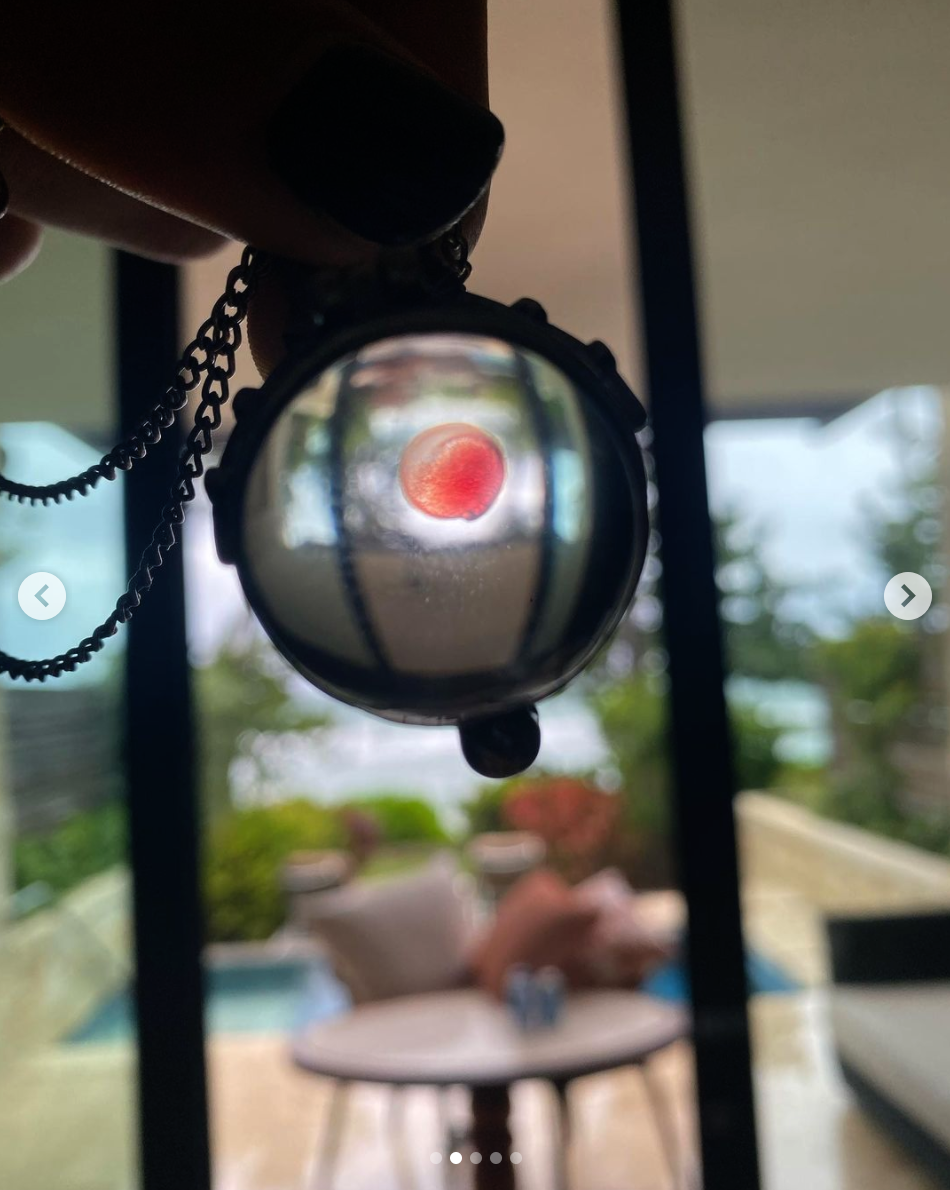 This all comes after Megan revealed in an interview with Nylon late last year that the pair's relationship is "intense" and compared it to a tsunami or a forest fire.
"The intensity of merging with him is just overwhelming," she said, "and the threat it poses is so powerful but so beautiful that you have no choice to surrender with reverence and with gratitude.
"There's never an attempt to control him on my end," she went on. "It's more that he looks to me to avoid his own self-destructive tendencies. And that's where I'm useful, because on his own and left to his own devices, I don't know how much interest he has in caring for himself."