Lil Nas X continued to tease the release of his debut album on Thursday, and, in classic trolling style, he made sure to make it a moment that people couldn't stop talking about.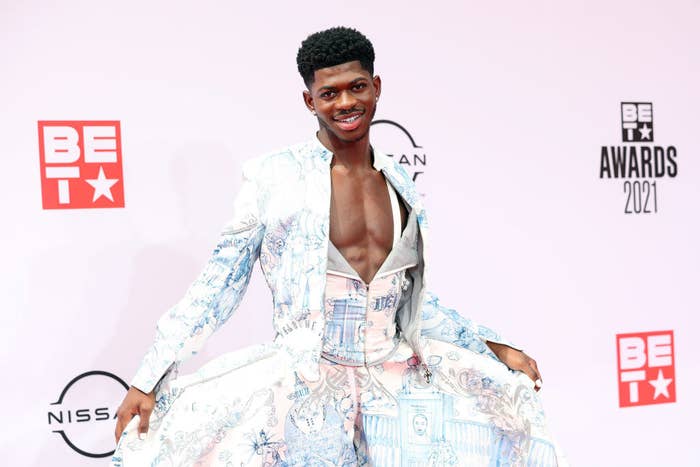 The 22-year-old's highly-anticipated album will finally be dropping later this month on September 17, with a bunch of high-profile features and bangers to boot.
In the latest move of what's so far been a flawless rollout cementing him as a big hitter in the music industry, Lil Nas posted a whole pregnancy photoshoot, fake baby bump and all!
In the accompanying caption for the photoshoot, he wrote, "SURPRISE! I can't believe I'm finally announcing this. My little bundle of joy MONTERO is due September 17, 2021."
In fact, in true baby bump reveal style, he linked up with People for an ~exclusive~ on his firstborn.
In the accompanying article, Lil Nas X revealed that he came up with the idea for the pregnancy photoshoot after listening to Megan Thee Stallion's verse on their upcoming song.
"I was like, 'Oh my God, this is amazing,' so I immediately called my stylist," he explained. "She was like, 'Wow, this all comes together. Your album. Your baby.' I was like, 'Yeah, this is my baby, huh?' As a joke, she was like, 'Yeah, you should do a pregnancy shoot.'"
"I was like, 'You know what? That's actually brilliant,'" he added. "So now we have this entire thing coming out, and it's going to be amazing."
Possibly hinting about the pregnancy photoshoot days before it dropped, Lil Nas also posted a meme of Drake's latest album cover, Certified Lover Boy, replacing the pregnant women with pregnant men instead.
Of course, the baby bump photos sent social media into meltdown, with many quick to jump in and criticize the Grammy winner for his influence on children.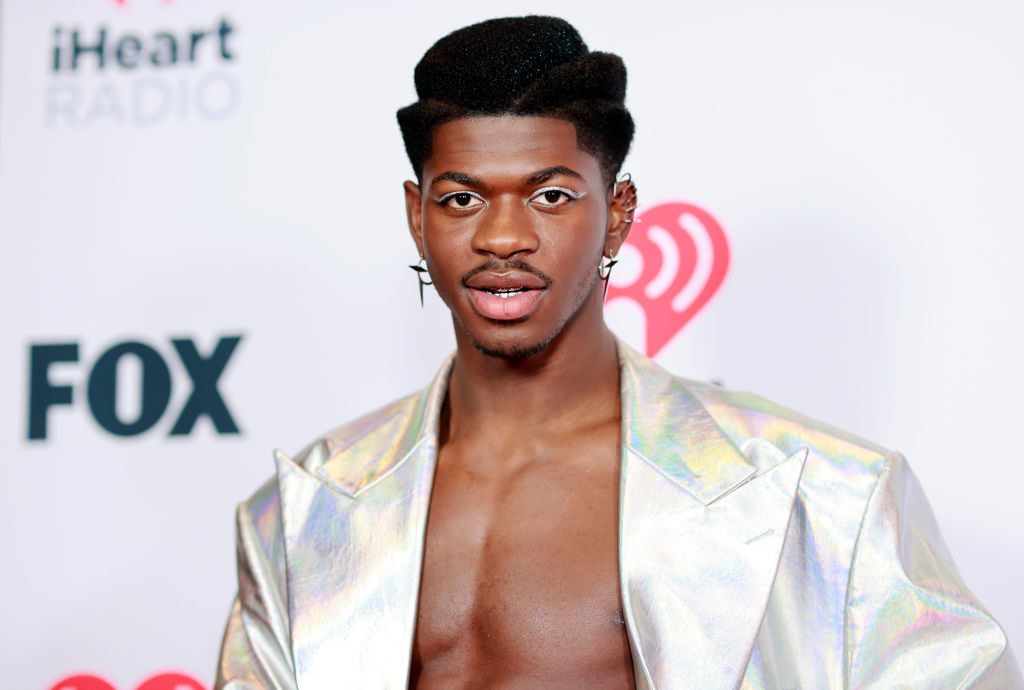 Others were quick to come to Lil Nas X's defence. One comment, which the artist retweeted, read, "Boys have been putting basketballs under their shirt to look pregnant since 1891. Your son will be alright."
But Lil Nas X seemingly didn't let the comments bother him, responding to tweets and generally continuing the joke.
In a more defiant rebuttal of the criticism, he responded to one tweet by saying, "One day y'all will learn I am not a representation of anyone but Lil Nas X."
Putting an end to engaging with the drama, he added, "Let me get offline, all of this negative energy is not good for the baby."
Lil Nas X's debut album Montero will be released on September 17.