Just when you thought it was safe to assume Kourtney Kardashian and Travis Barker couldn't raise the eyebrows of the world any more than they already have, the year's most talked-about couple have done it again.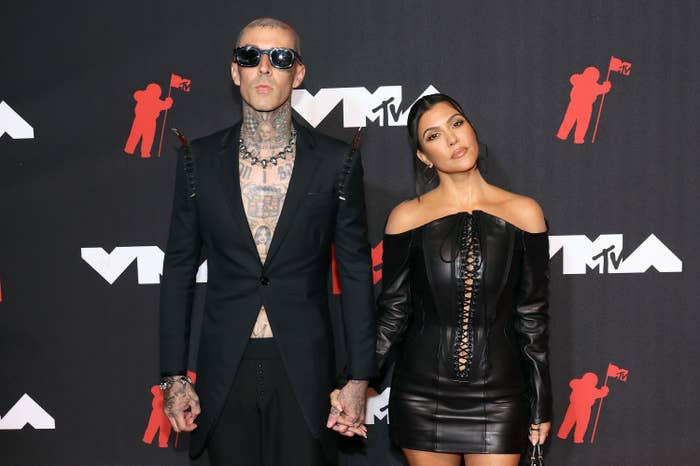 In the spirit of Christmas, Kravis released a festive song on Friday, and that's not even the best part: The vocals are done by none other than Kris Jenner!
Yep, putting the Kris in Kristmas (I'm sorry, but it's Christmas Eve; let me have some joy), the Kardashian-Jenner matriarch got behind the mic for a cover of "Jingle Bells" while Travis did his thing on the drums and Kourtney did the jingling of the bells.
Take a quick look at the credits on the song, and you can see that the festive track was released through "Kravis Records" because, of course!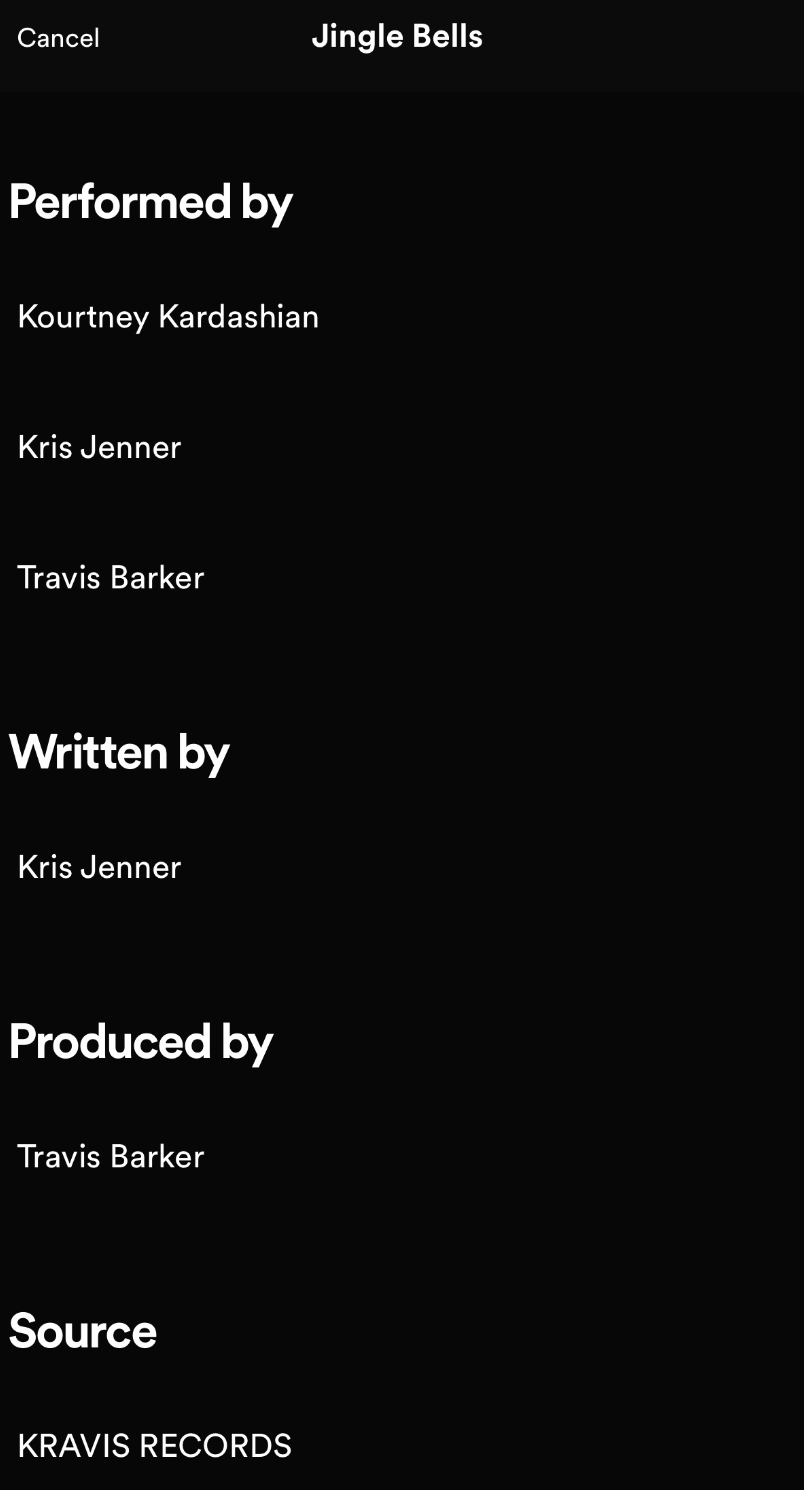 "[A] little fun in the studio with the iconic legendary queen @krisjenner," Kourtney wrote on her Instagram story alongside the cover art. "[M]e on the jingle bells, and @travisbarker on the drums of course."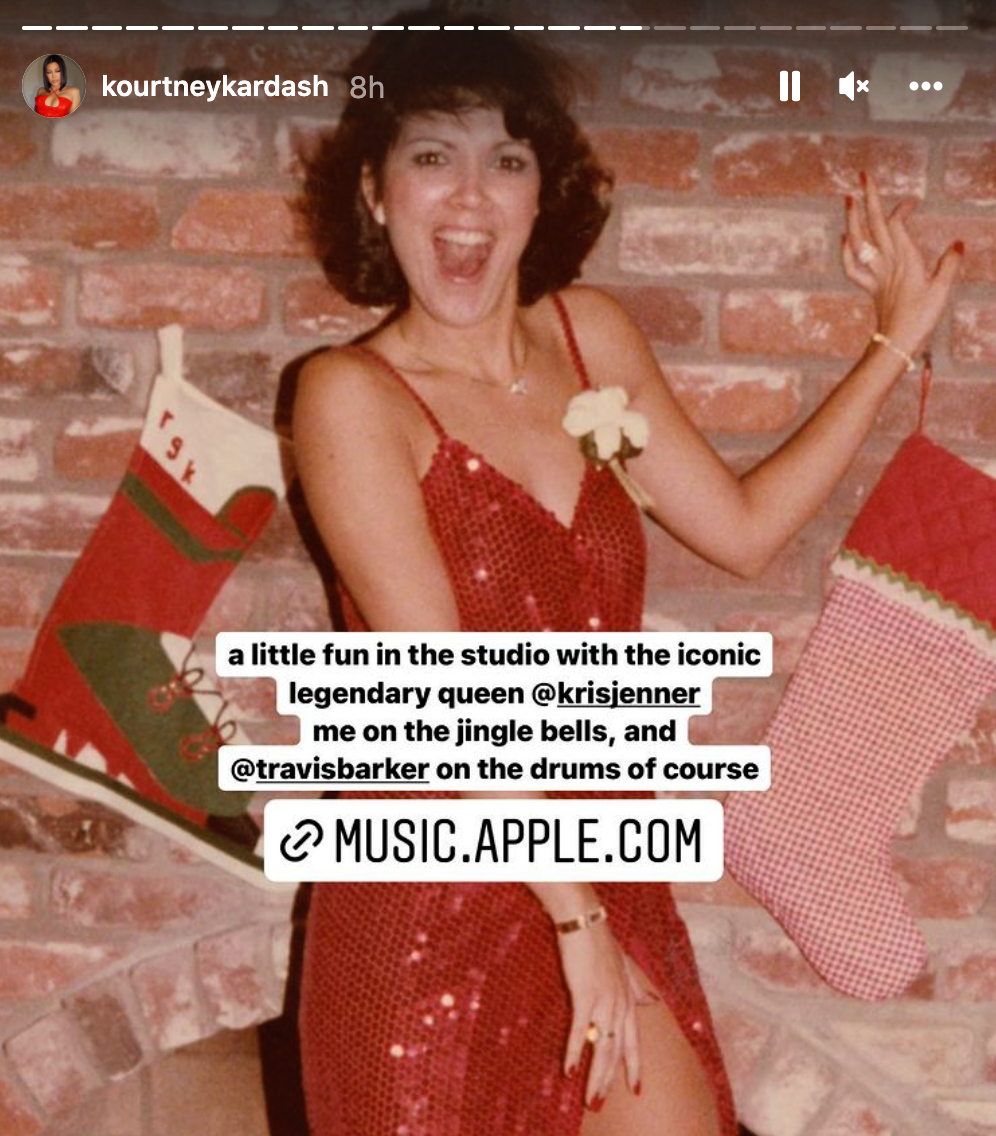 "God I love you," Khloé Kardashian said of Kris on her own Instagram. "There's a new Christmas legend in town!"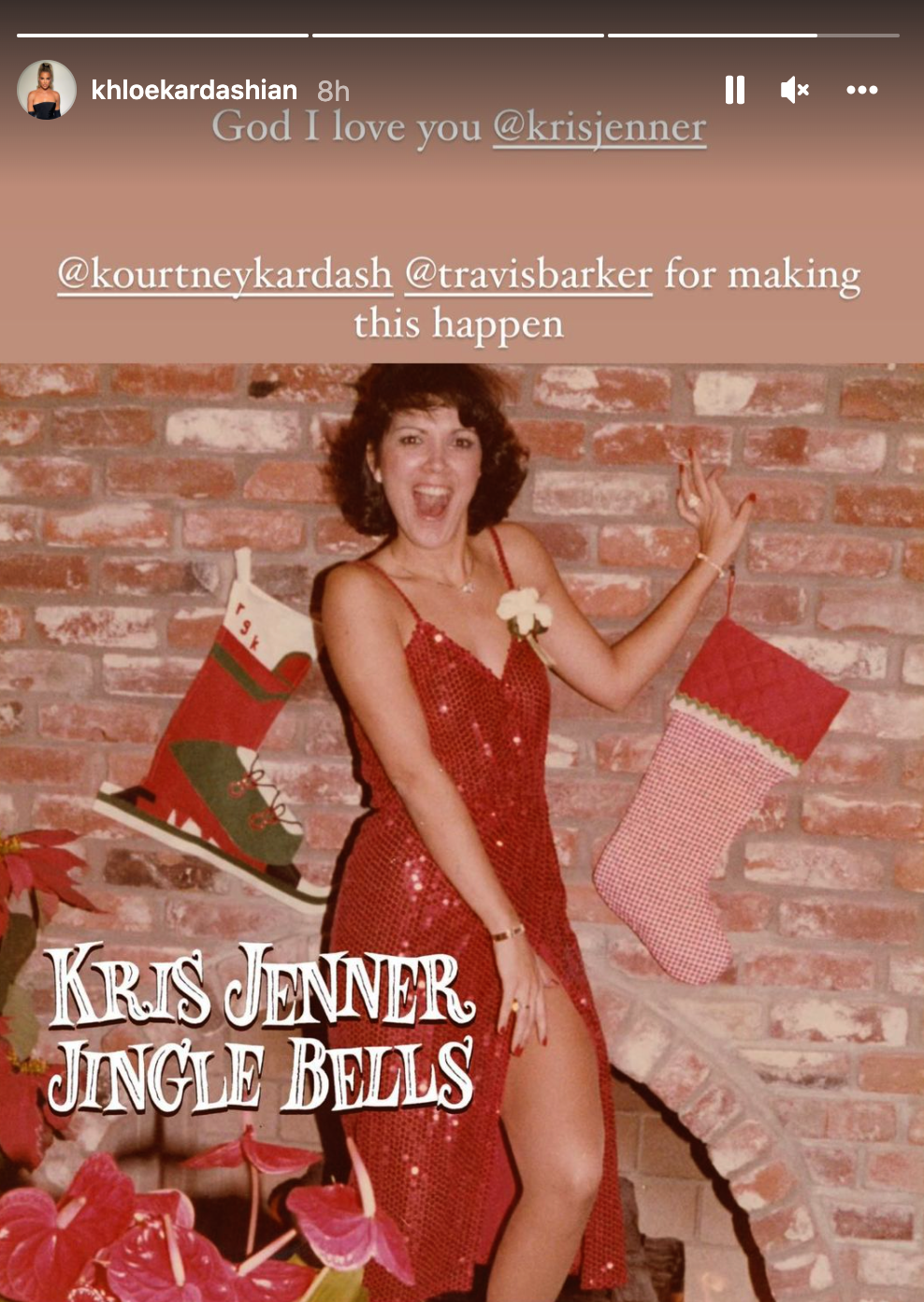 Bets that Kris Jenner's cover of "Jingle Bells" will be played on a loop at the Kardashian-Jenners' annual Christmas Eve party? Quite high!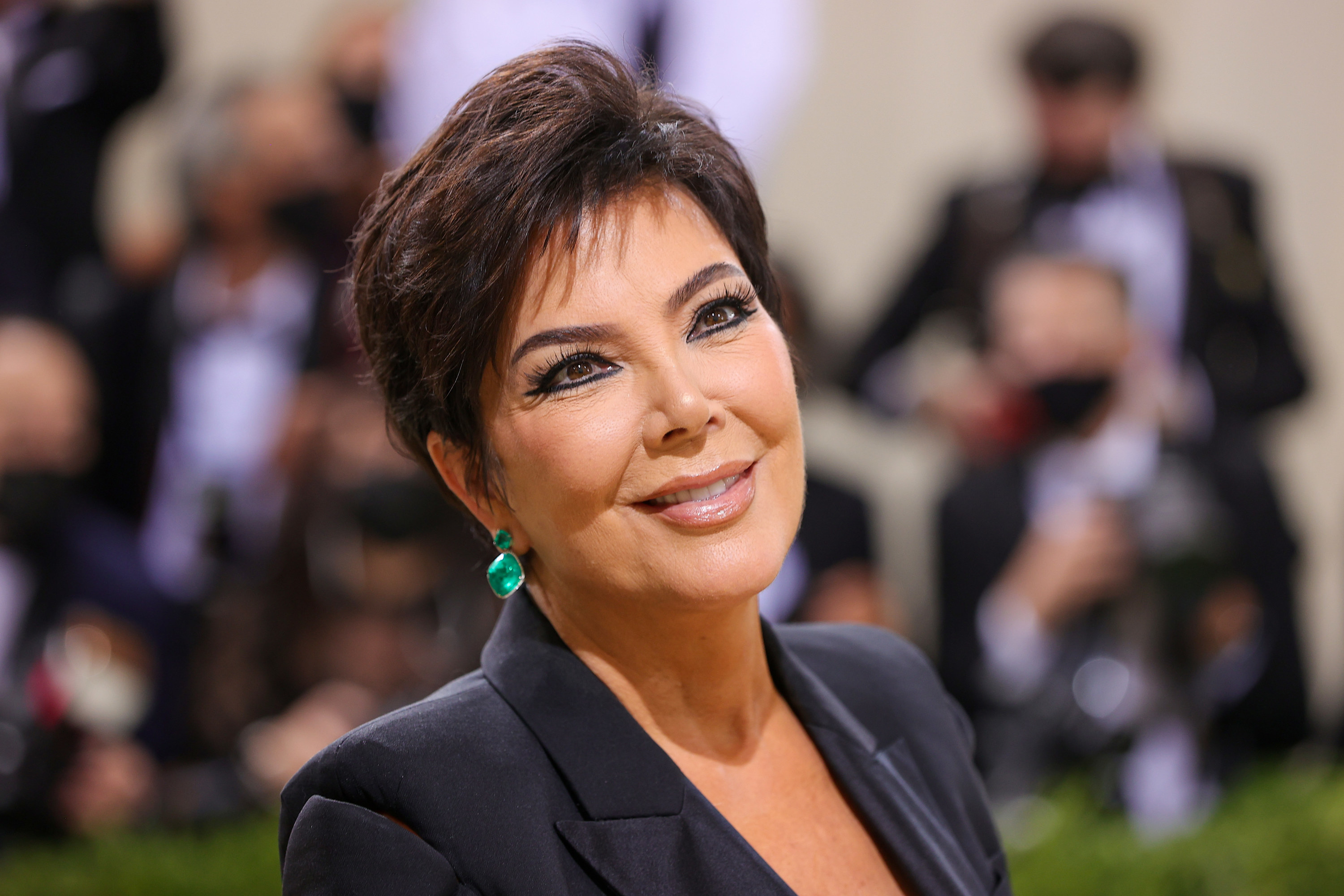 Let's just hope there's a live rendition on its way.