The pair have been the talk of the town since rumors began swirling that they were an item back in January. Kourtney confirmed the relationship on Instagram a few weeks later.
But fans were sent into a frenzy after Kourtney posted a picture on Instagram that they thought might've been meant for a private account.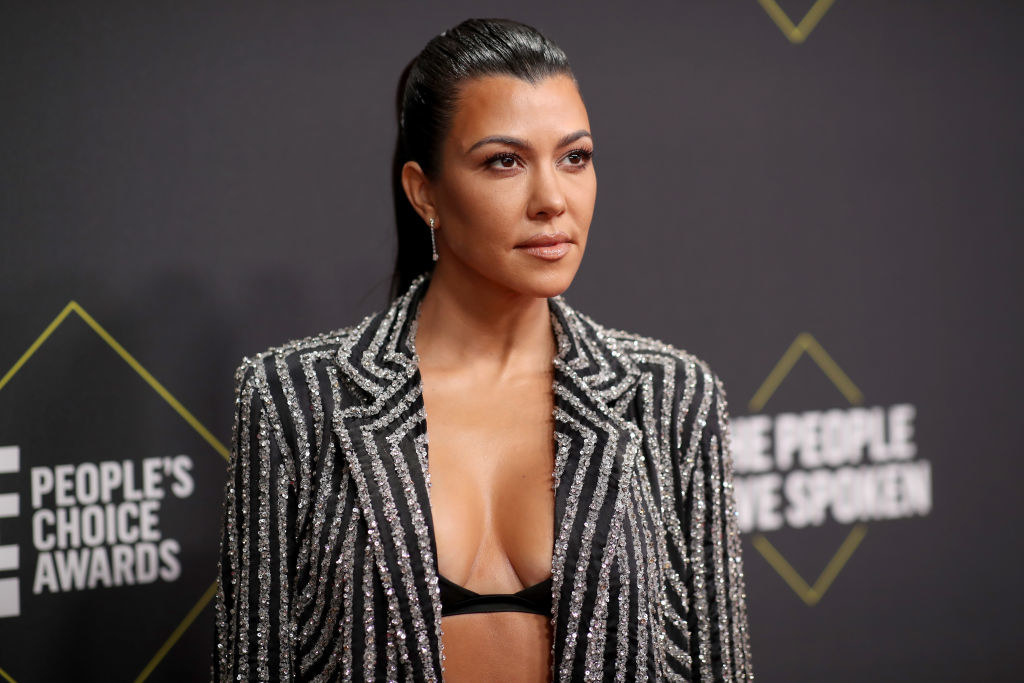 The picture itself isn't really anything to write home about — it's just a kinda blurry shot of Kourt's back. On closer inspection, that might be a blurry hand above her rear?
The caption heated things up a little, though, with Kourtney using some Ariana Grande poetry — "Watchin' movies, but we ain't seen a thing tonight" — to highlight exactly what was going on.
Those lyrics are, of course, from "34+35," which...well, it's not exactly subtle, is it!
Then Travis jumped into the comments with a simple emoji. I guess he likes said movie.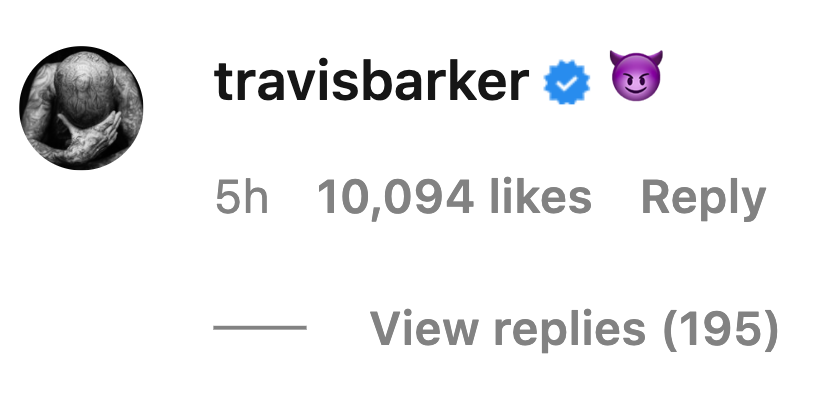 And now people think the whole thing was actually meant to be posted on a private Instagram account instead.
In fact, people are adamant it must've been some kind of mistake, even though the picture has now been there for six hours and has more than a million likes.
Some even suspected that Kourtney was hacked.
Anyway, as all this was going on, yet more excitement was going down as eagle-eyed fans noticed that Travis now has Kourtney's name tattooed on his chest.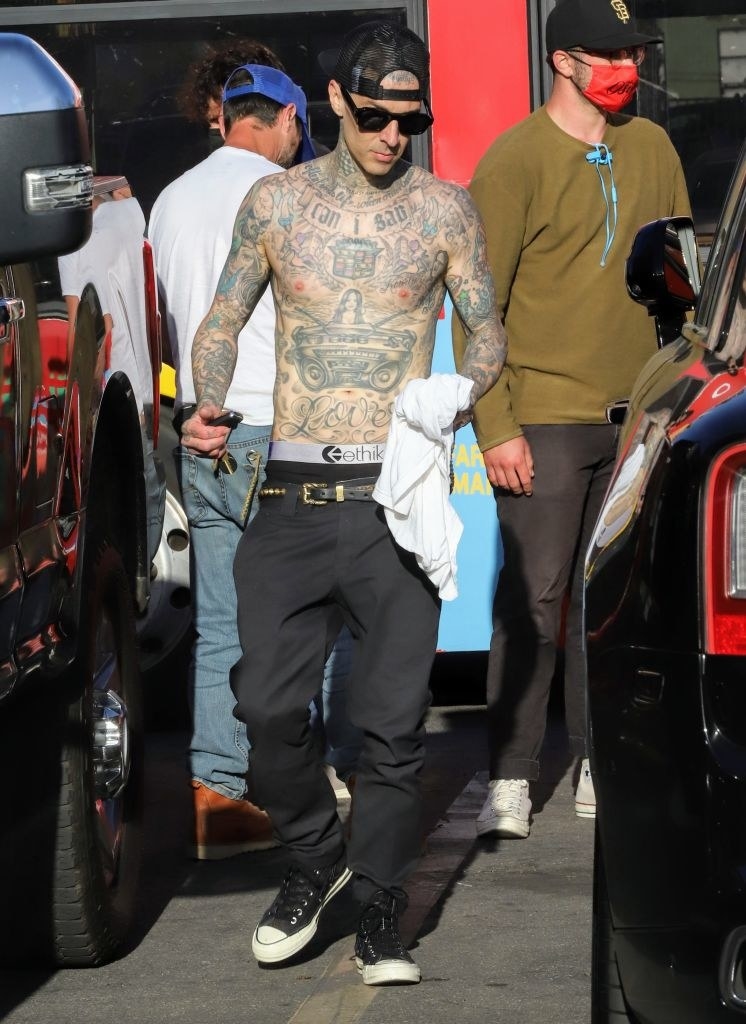 Here it is, if you're having trouble finding it.
So I guess things are going well for Kravis Barkdashian — good for them!