Demi Lovato and their ex-fiancé Max Ehrich appear to be shading each other on social media after the singer made a joke about a previous relationship.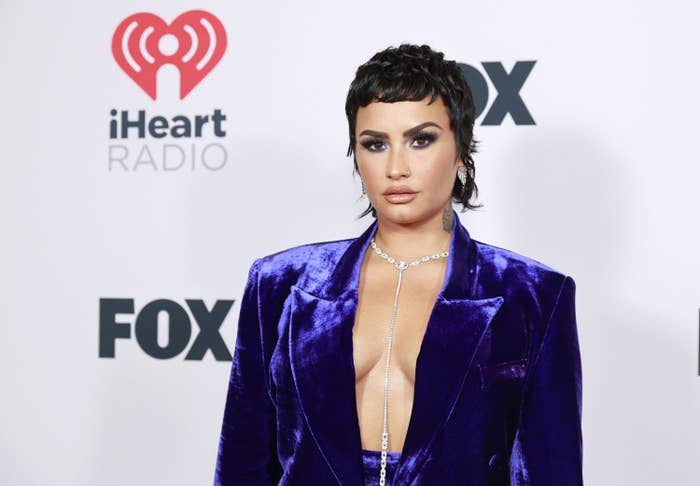 Earlier this week, Demi made light of a past romance, insinuating that the sex wasn't all that great.
Commenting under a post that asked people to describe their last relationship in just three words, Demi said: "My vibrator's better."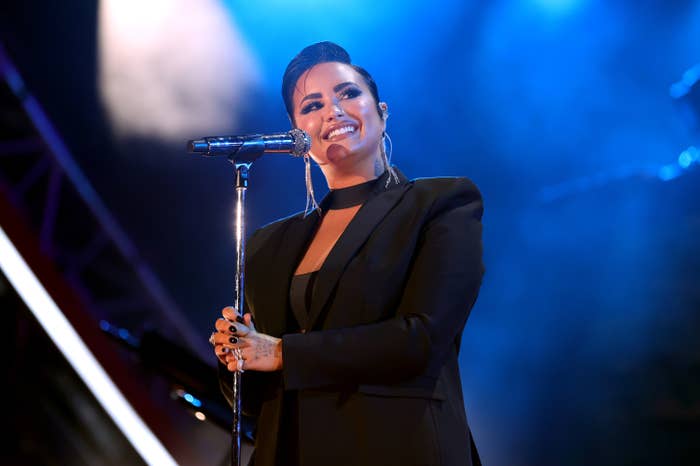 Demi didn't expand on who the diss was about, but fans quickly assumed the comment was aimed at Max.
Now Max appears to have responded to the buzz online, posting a shirtless picture with the caption: "I never have complaints."
It's fair to say that Demi and Max haven't been on the best of terms since they broke up in 2020. In fact, after Demi made a joke about their quick engagement at an award show, Max didn't seem to see the funny side at all.
Appearing at the People's Choice Awards, Demi joked: "I went into lockdown mode and got engaged, got unengaged, then went looking for aliens in the desert."
In a since-deleted comment made on one of Demi's Instagram posts, Max responded: "Stop talking about me on award shows. Thanks."
In another comment, he added: "Exploiting our breakup for clout at PCA is not chill."
But last summer, Demi explained why the decision to end their engagement was "the best thing that's happened" to them, revealing that it gave them the opportunity to explore their gender identity.
"Going into March of 2020, I was starting to identify as nonbinary," they said in an interview as part of the 19th Represents 2021 Virtual Summit. "Then I met someone and I got into this straight relationship, and that was great, but that led me to ignore all the parts of myself that I didn't think were digestible for my partner at the time — who ended up becoming my fiancé."
"In hindsight, the dissolvement of that relationship was actually probably the best thing that's happened to me, because of what that led inside of myself," they continued. "I was able to stand on my own two feet without needing someone else to validate me or to make me feel accepted. When I said goodbye to that relationship, I also said goodbye to everything that was holding me back from being my most authentic self."