Demi Lovato has said she's "never going to discuss the parameters" of her recovery from her near-fatal overdose, explaining in a recent interview that the choices she makes are between her and her treatment team.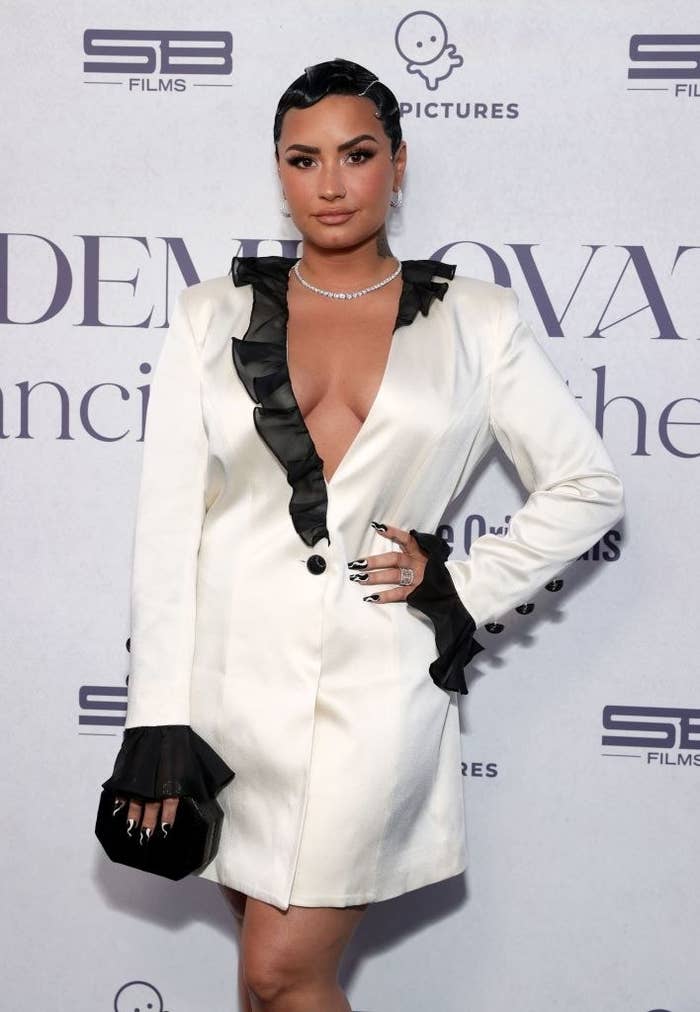 The 28-year-old singer's recovery has been well documented with the recent release of a candid YouTube series, Dancing With the Devil, which took a no-holds-barred look at the overdose that nearly killed her back in 2018, and the effects that experience had on her.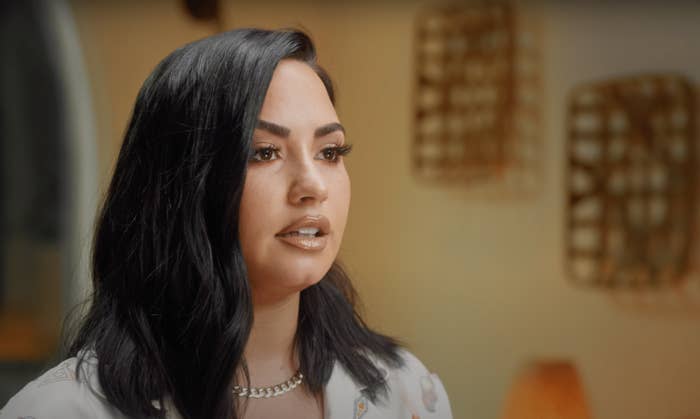 But some were surprised when, in the documentary, Demi admitted that she wasn't completely sober and was still enjoying alcohol and weed "in moderation" despite some of her inner circle disagreeing with that decision.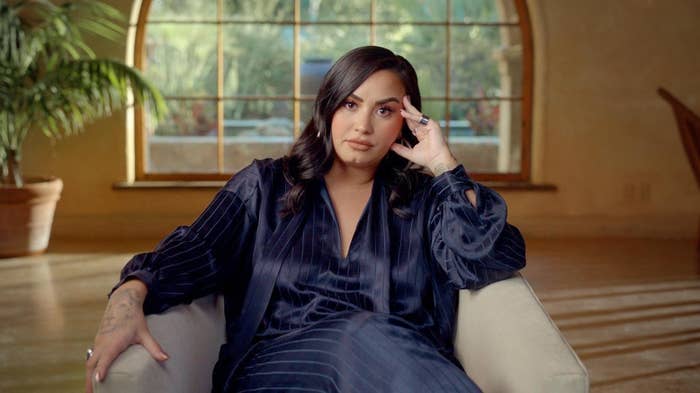 Friends who appeared in the documentary didn't entirely agree with Demi's choice, and her manager, Scooter Braun, and music legend Elton John expressed their opinions and concerns on the matter.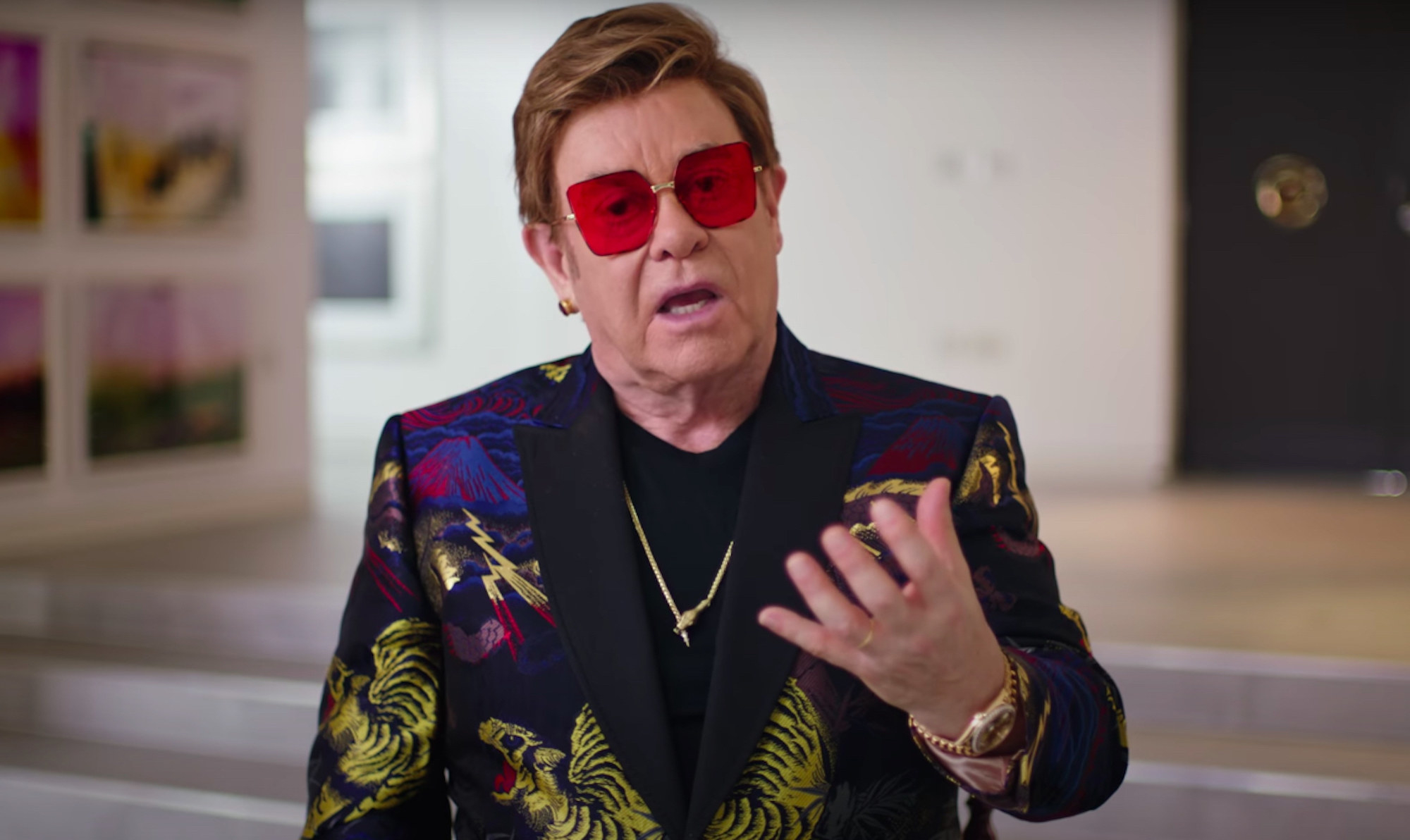 Despite her inner circle's worries, though, Demi appeared in high spirits earlier this week as she celebrated 420, posing with a bong on her Instagram story.
And in a recent interview with Zach Sang, Demi went into more detail about her song "California Sober," explaining that it was about "identifying what works best for you."
"'California Sober' is extremely important, because that song represents an alternate path to the recovery that I've been taught...the past 10 years of dealing with this stuff," she said. "It's not saying that this works for everybody, but it's saying that that other solution isn't a one-size-fits-all solution and there's options."
She added, "It's just about identifying what works best for you and going forward with that."
But while discussing the term itself, Demi said that she would "probably never" discuss the parameters of her recovery and would instead keep the details private.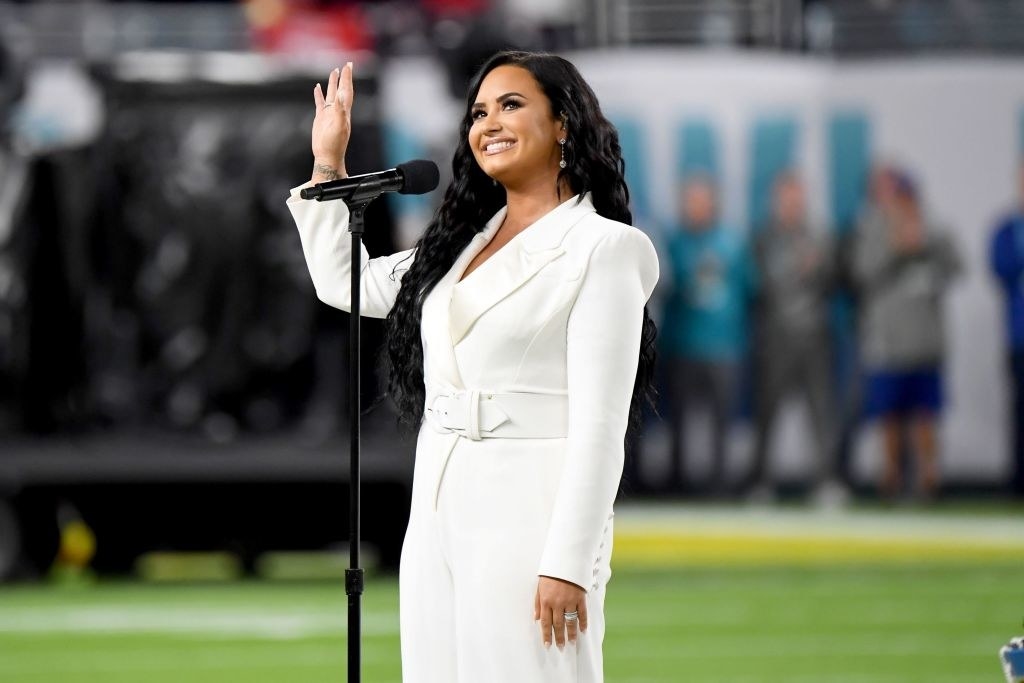 She concluded, "The only criticism I need is from my treatment team, and if what we're doing right now is working for me, then I'm gonna keep it between me and them."