Billie Eilish had one of the standout moments of the 2021 Met Gala when she showed up on the red carpet wearing a Marilyn Monroe–inspired ballgown.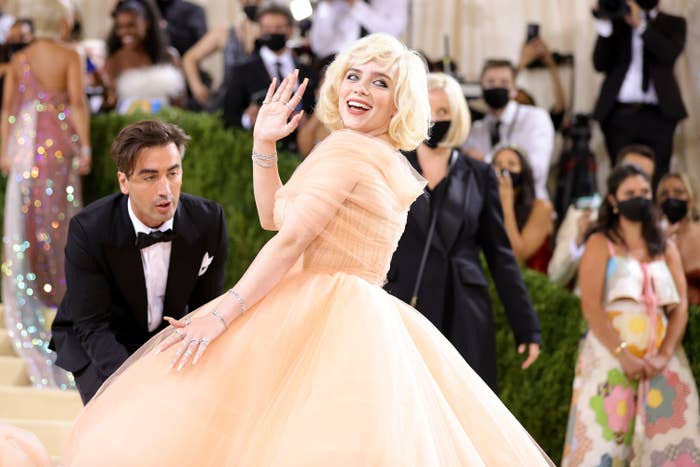 The incredible dress was complete with a large train that tumbled down the Met Gala steps, a departure from anything the singer's done before.
The gown marked a clear evolution in her style since she was catapulted into the mainstream, building on the transformation she revealed on the cover of British Vogue earlier this year.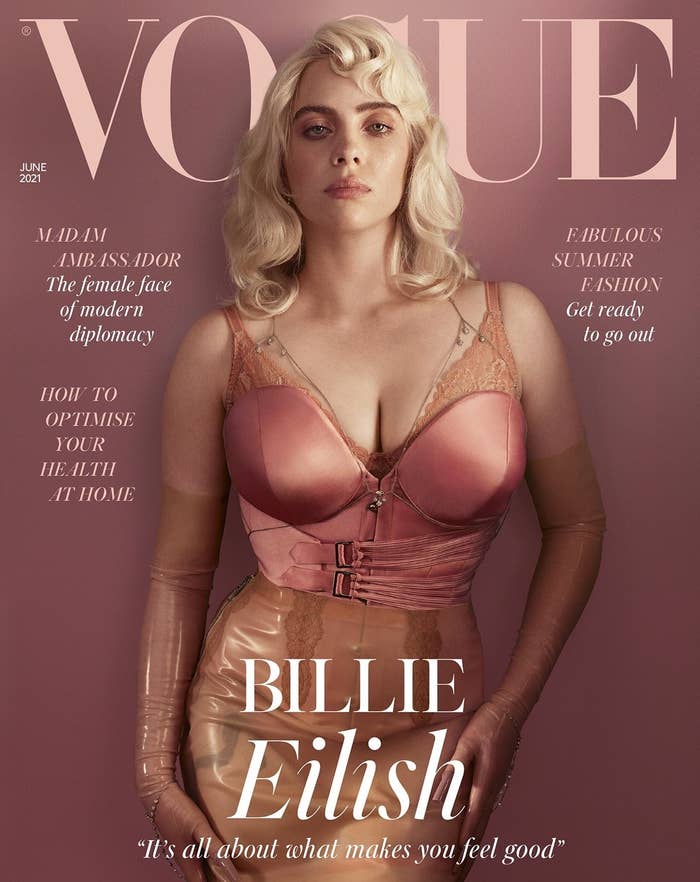 "It just was time. It was time for this, and I feel like I've grown so much in the last few years and my confidence," Billie told E! News on the red carpet of her Oscar de la Renta dress. "I'm so excited. I have butterflies. I couldn't be happier."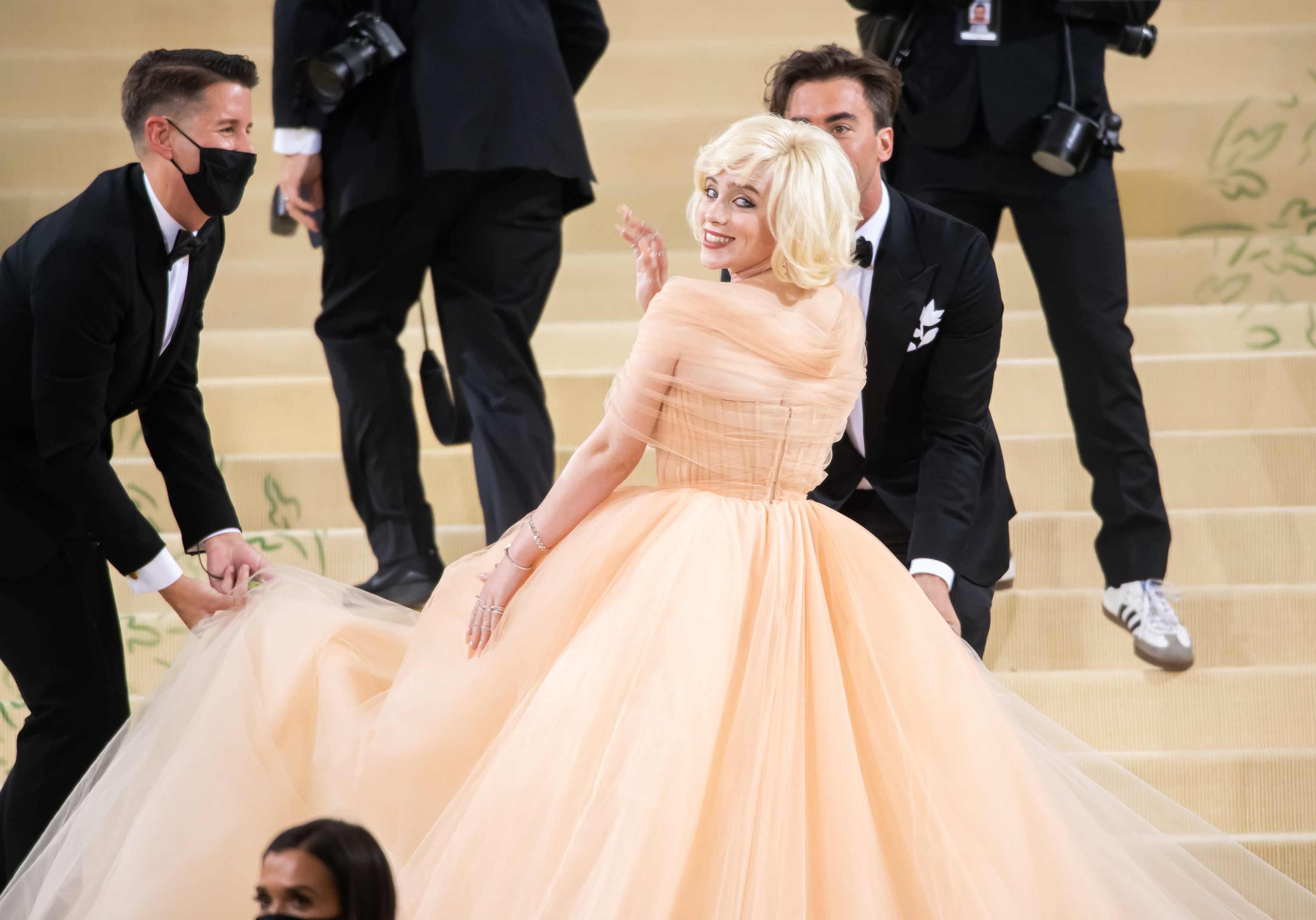 The gown itself was inspired by old Hollywood glamor, with Marilyn Monroe and Grace Kelly marked as influences, as well as Holiday Barbie gowns.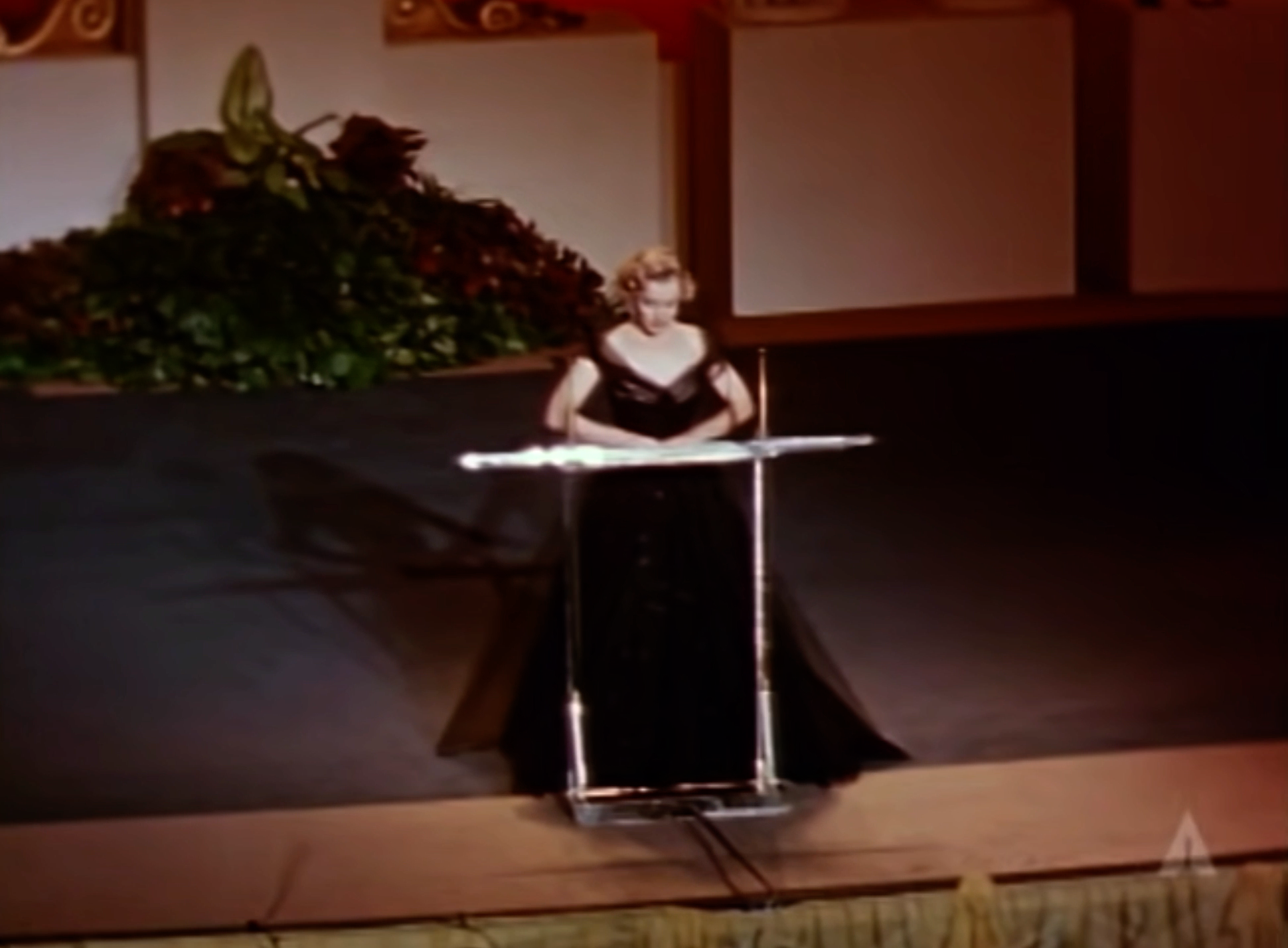 However, in contrast to the soft colors of the dress Billie wore on the night, she originally envisioned it being an "acid-green colorway" to match her hair at the time.
Inside the event, Billie changed into a different dress altogether, opting for a red gown fit with a cape inspired by Grace Kelly in the 1955 movie To Catch a Thief.
Thanking the Oscar de la Renta team on Instagram, after walking the red carpet, Billie also revealed that the collaboration had led to talks about using fur in fashion, something the brand pledged to stop.