Billie Eilish surprised the world on Tuesday when she announced that her brand-new album, Happier Than Ever, will be dropping this summer.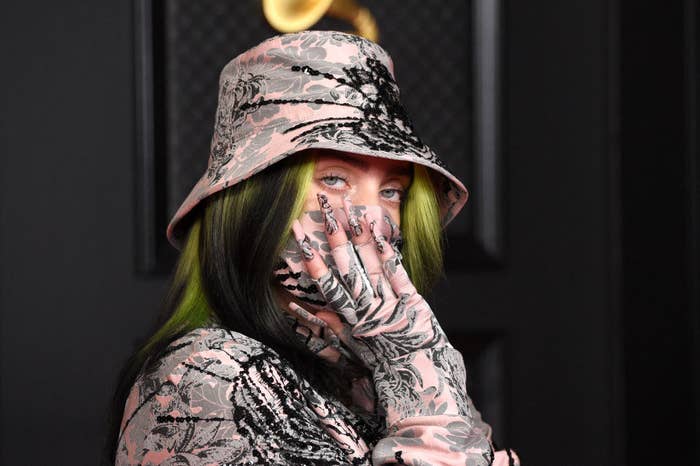 After billboards and artwork started to appear in various cities around the world, the 19-year-old took to Instagram to confirm the excitement, also revealing that a new single would be dropping this week!
"This is my favorite thing I've ever created and I am so excited and nervous and EAGER for you to hear it," Billie captioned a picture of the album artwork. "I can't even tell you. I've never felt so much love for a project than I do for this one. Hope you feel what I feel."
And following all the commotion, Billie then unveiled the full tracklist, which includes titles such as "Billie Bossa Nova," "Not My Responsibility," and "Male Fantasy."
This came after Billie teased a snippet of a song on Monday, which has already racked up more than 17 million views and immediately started trending on Twitter.
Happier Than Ever marks Billie's first album since her debut — When We All Fall Asleep, Where Do We Go? — was unleashed into the world back in 2019, cementing the singer as a force in the music industry.
But Happier Than Ever also appears to mark a complete reinvention for Billie, flipping the dark and haunting world of her first album into something brighter and more carefree.
For the era of her debut album, Billie dyed her hair black with slime-green roots, offering up horror-film-like visuals, artwork, and music videos along the way.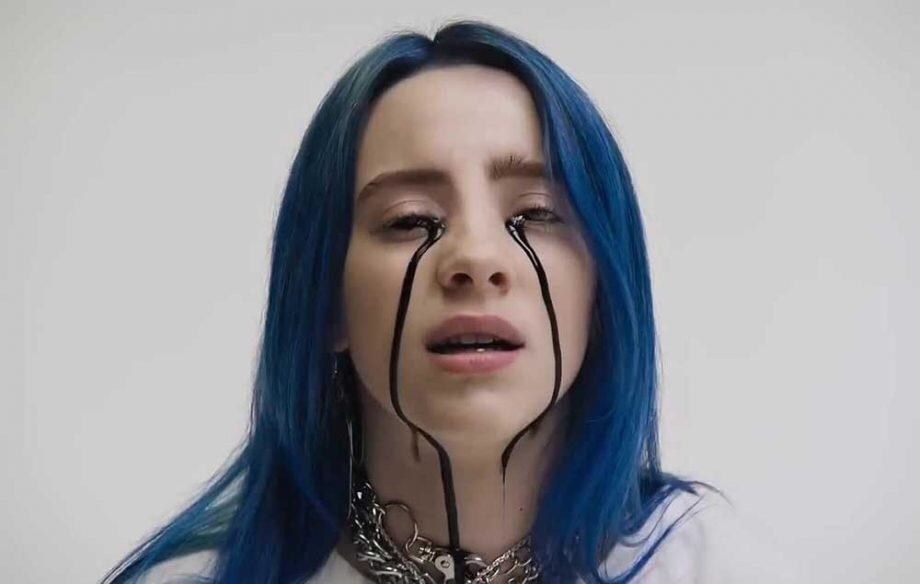 However, the horror movie aesthetic was left behind last year when Billie dropped the video for lead single "Therefore I Am," which saw her running around an empty mall and generally living her best, carefree life.
This was a far cry away from the monsters under the bed in "Bury a Friend," the black tears she cried in "When the Party's Over," and the cigarette burns on her face in "Xanny."
The title of the new album is the most obvious sign that Billie is in a positive place in her life right now, something she's previously spoken about in interviews.
Calling happiness a "crazy" feeling in a 2019 interview with Elle, the singer said: "I haven't been happy for years. I didn't think I would be happy again. And here I am — I've gotten to a point where I'm finally OK."
"It's not because I'm famous. It's not because I have a little more money," she went on. "It's so many different things: growing up, people coming into your life, certain people leaving your life. All I can say now is, for anybody who isn't doing well, it will get better. Have hope."
She added: "Now I love what I do, and I'm me again."
And based on the reaction to the news — more than 11 million likes on Instagram, instantly trending on Twitter — it looks like fans can't wait to enter Billie's new world.
Happier Than Ever drops July 30. The next single from the album will be released on Thursday.