Monday night marked the world premiere of Marvel's Eternals and saw the star-studded cast step out onto the red carpet to celebrate its upcoming release.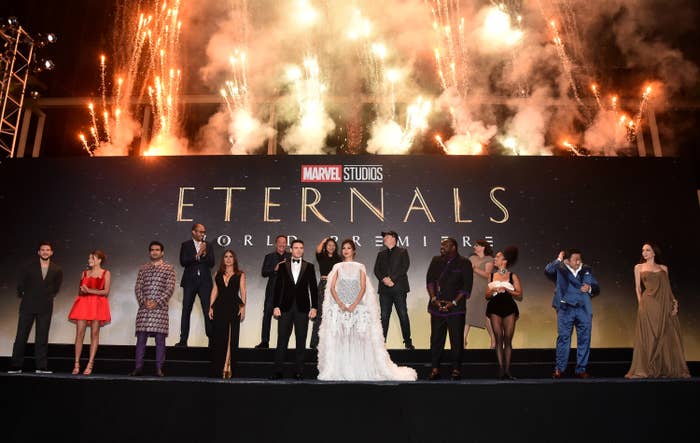 Cast members Richard Madden, Kit Harington, Salma Hayek, and Gemma Chan were among the attendees, along with the movie's director, Chloé Zhao.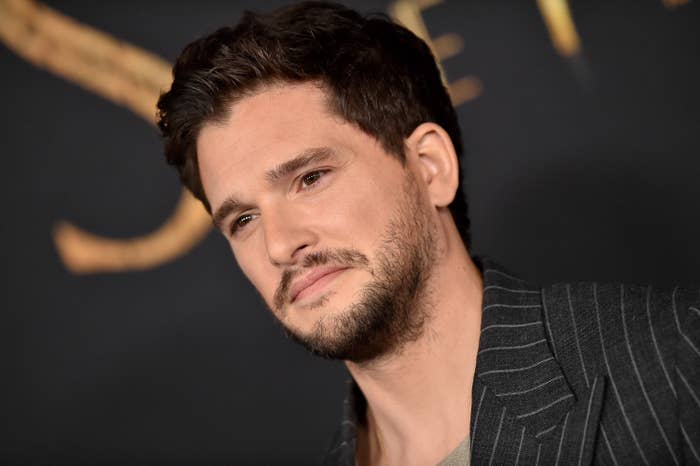 Angelina Jolie, who plays the part of Thena in the new Marvel instalment, also made an appearance alongside five of her six children: Maddox (20), Vivienne (13), Zahara (16), Shiloh (15), and Knox (13).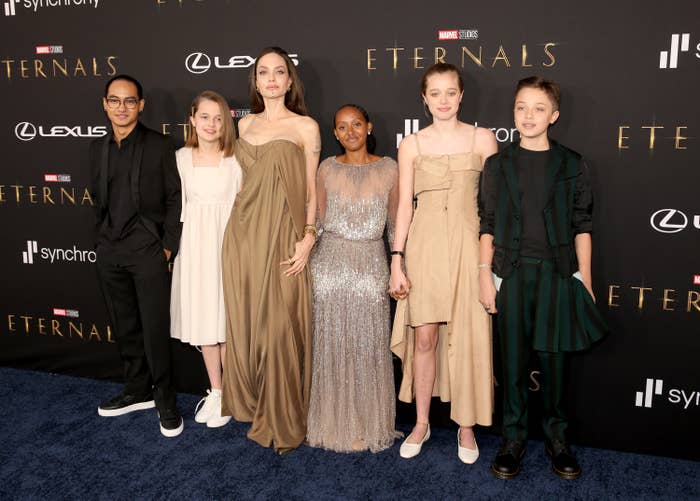 And when pictures from the event first appeared on social media, it didn't take fans long to recognize one of their outfits in particular — Zahara's dress appeared to be the same one Angelina wore at the 2014 Oscars.
"My kids are all mixed with vintage, and in my old Oscars dress," Angelina told ET on the red carpet. "We did all vintage and upcycled my old stuff."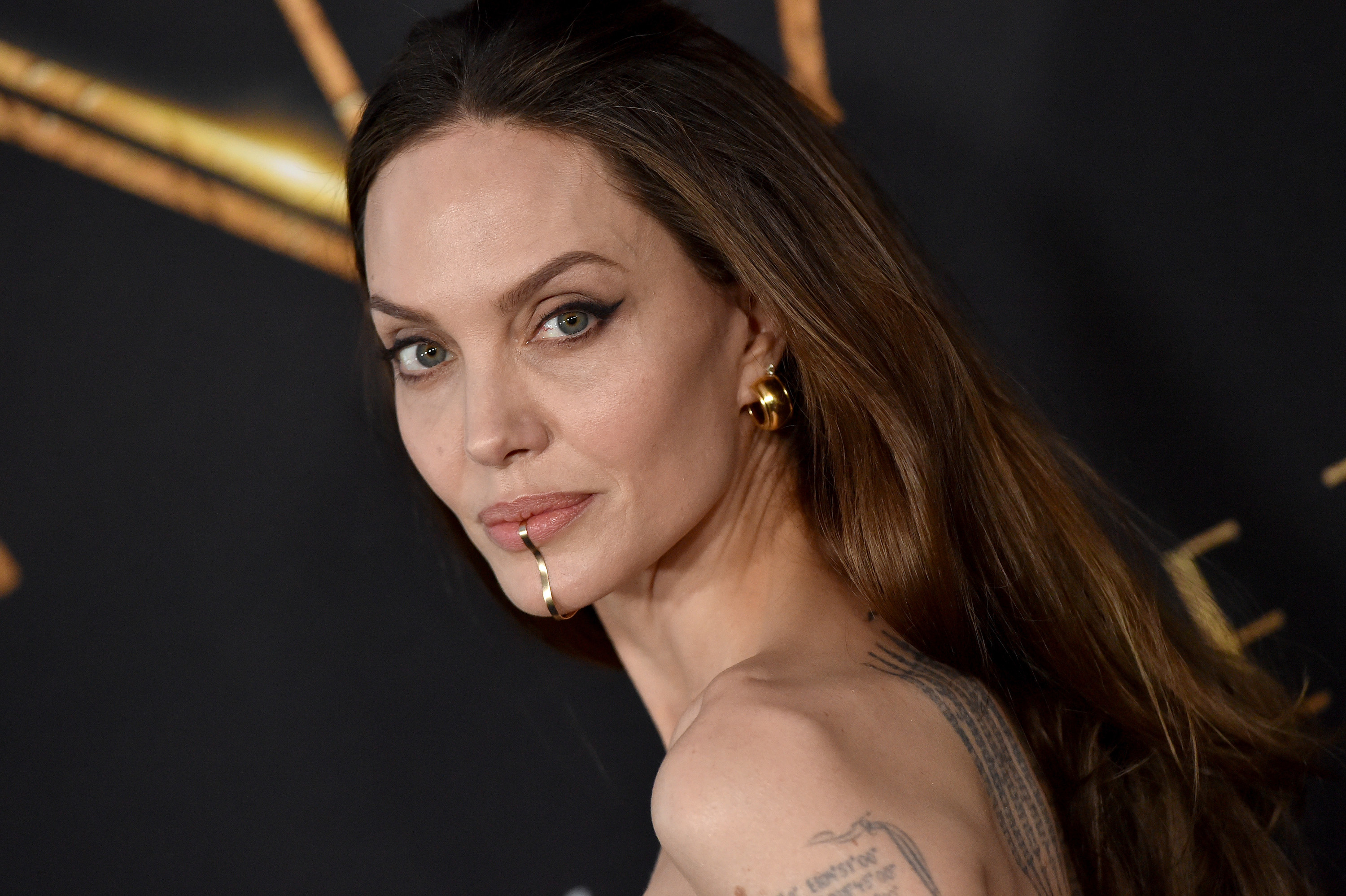 Angelina has previously opened up about trying to focus on investing in "quality pieces" or shopping from vintage stores, telling British Vogue that she thought having "more regulations" on sustainable fashion is "the best thing that can happen."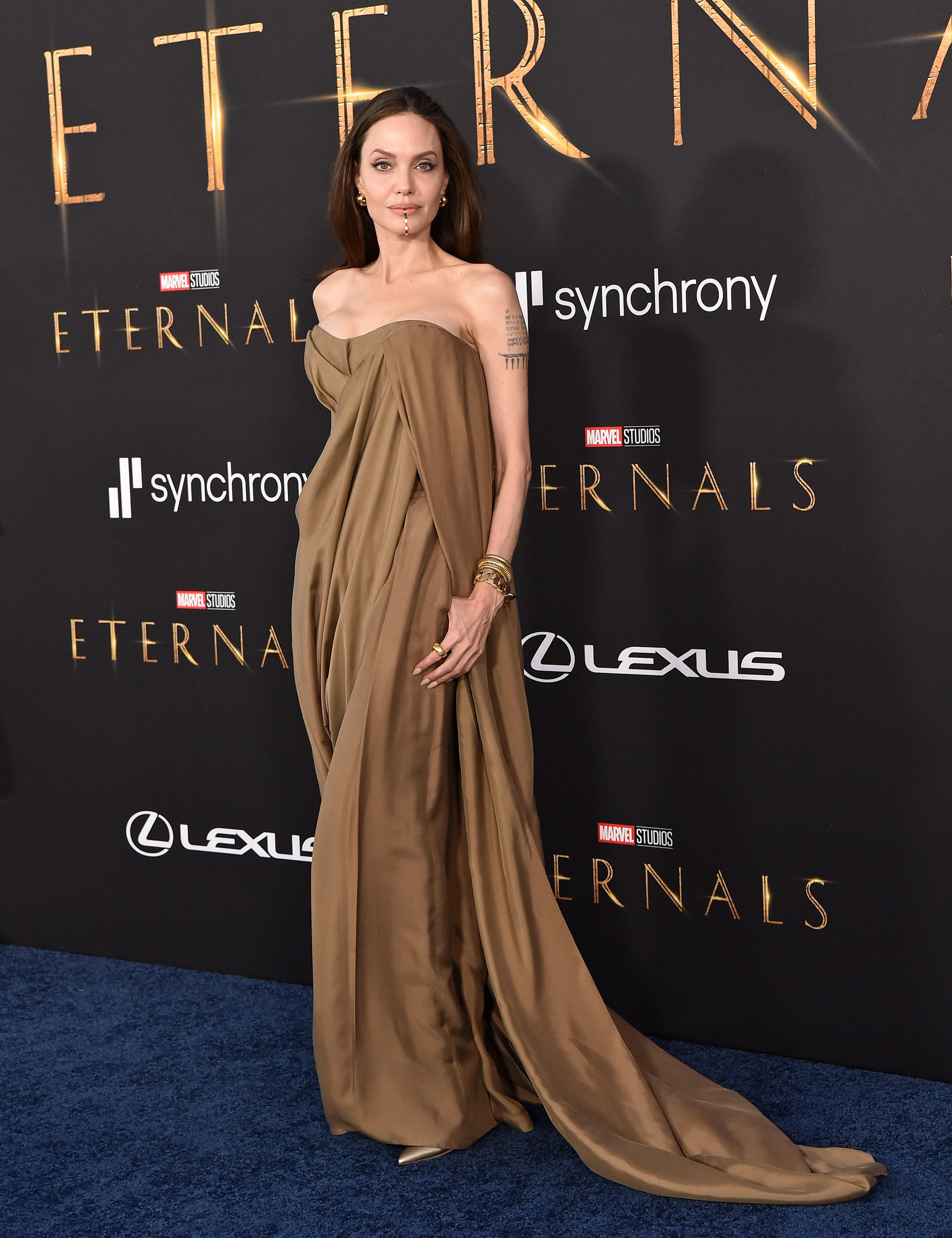 And it was in this interview that she also revealed she shares a lot of things with Zahara, so it's maybe no surprise that the 16-year-old made use of her mom's wardrobe.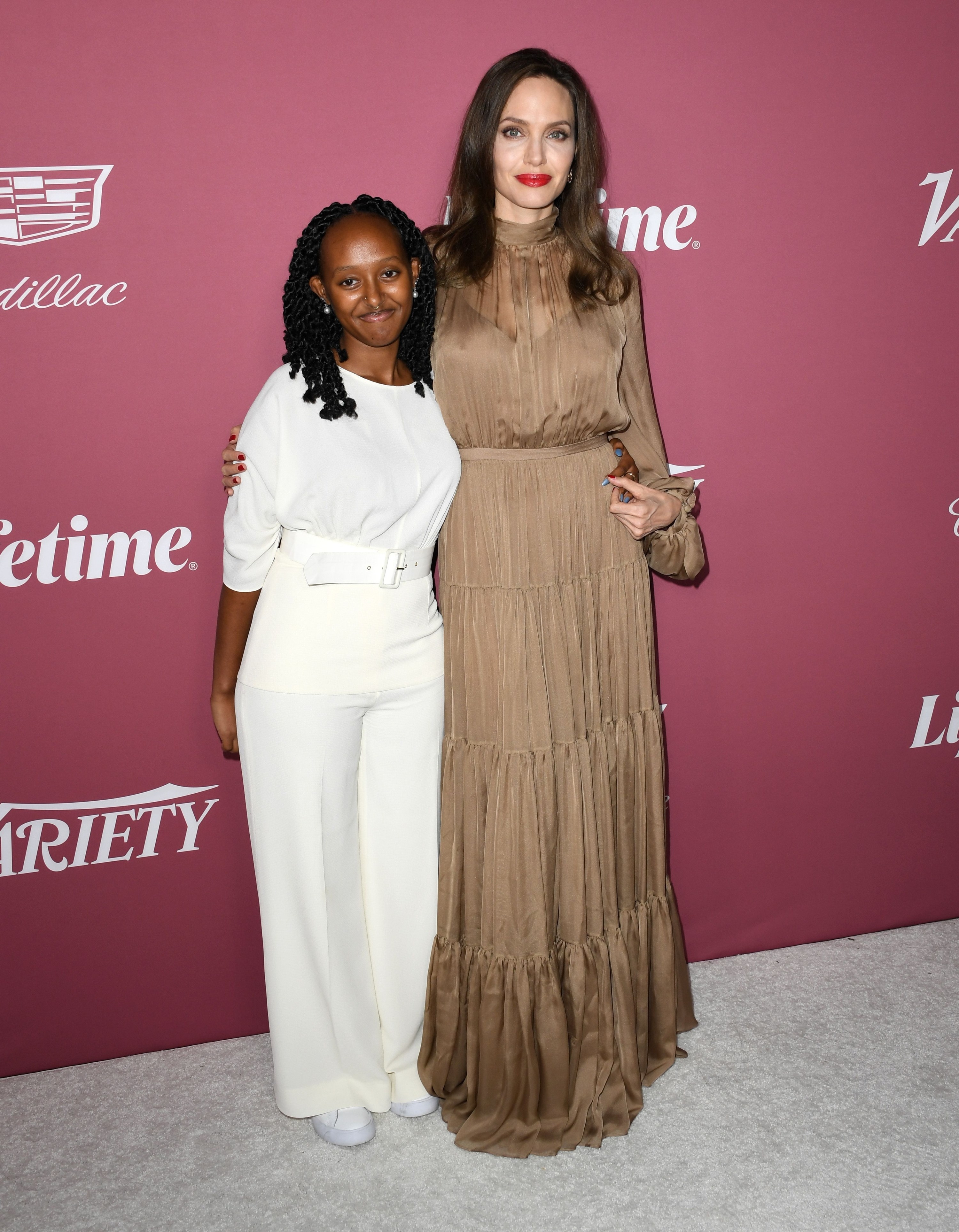 As for Eternals, early reviews for the movie say that it's one of the best in the Marvel franchise yet, with critics applauding it for being unlike anything the MCU has seen before.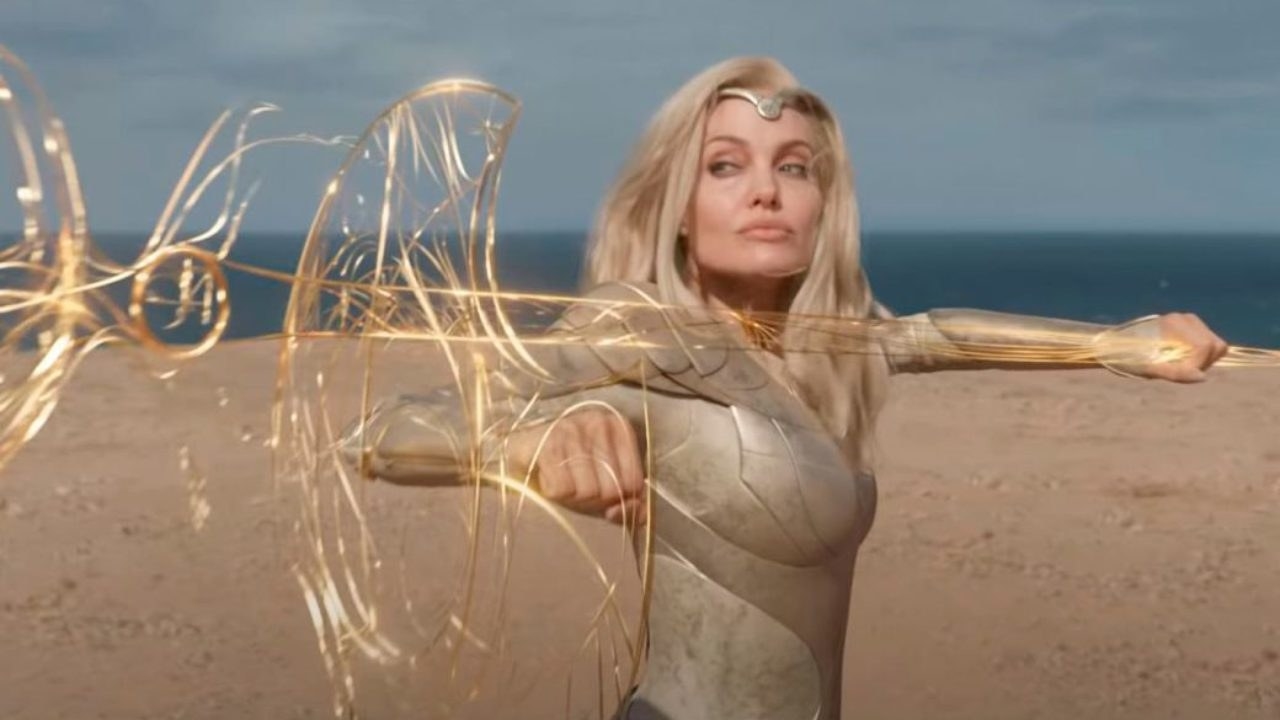 Eternals is due to be released November 5.