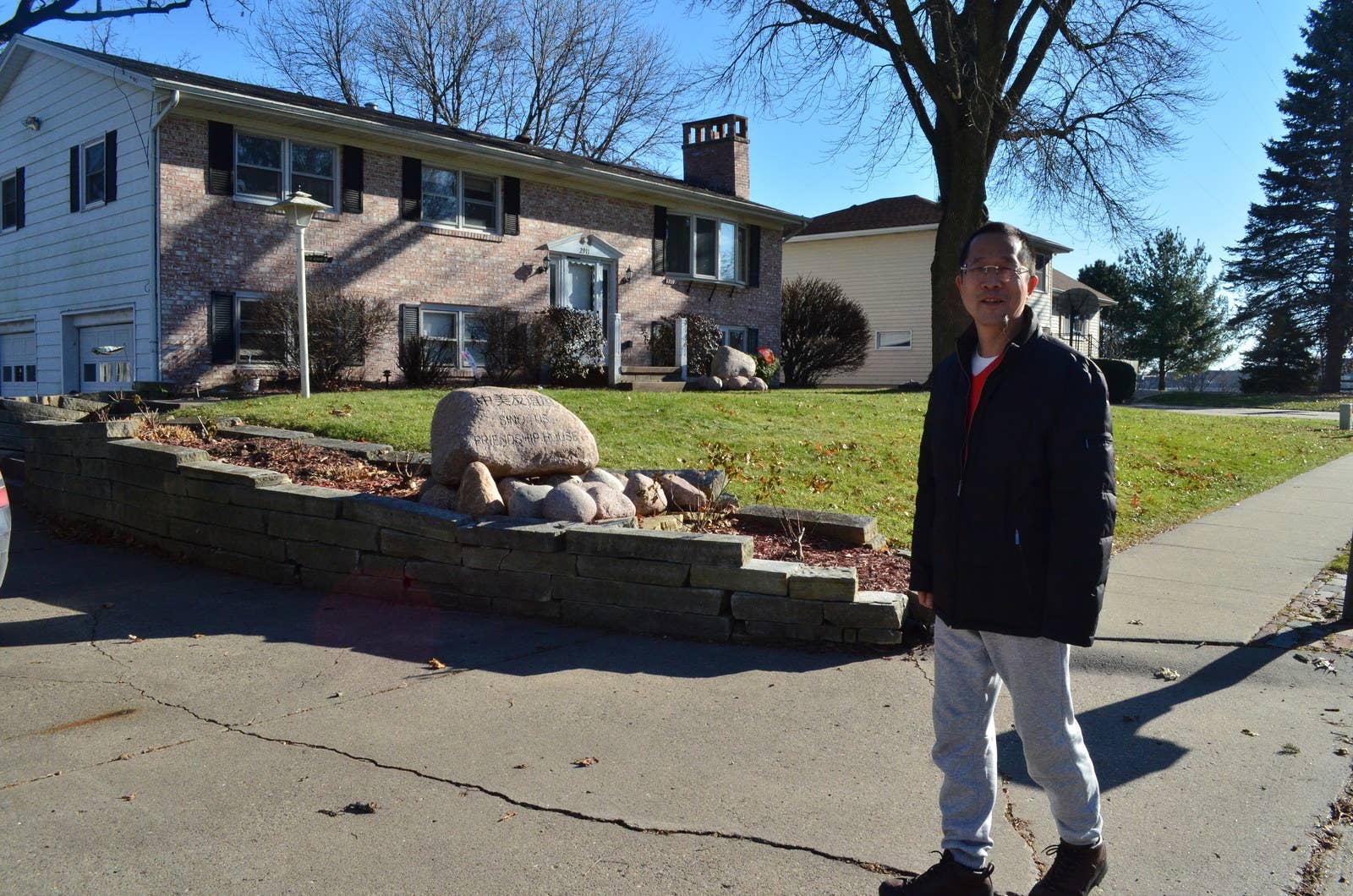 MUSCATINE, Iowa — This small town on the bank of the Mississippi River, just a few hours away from the bustle of Chicago, is known as a place where Mark Twain briefly lived, if it is known to Americans at all. Few tourists wander the streets.
But Glad Cheng, an ambitious Beijing businessman, sees a grand future in the city of nearly 24,000: a mega-destination for Chinese tourists eager to experience American rural life, a popular showcase of Chinese culture within driving distance for 60 million Midwesterners, and a perfect entrance to an untapped land for businesses.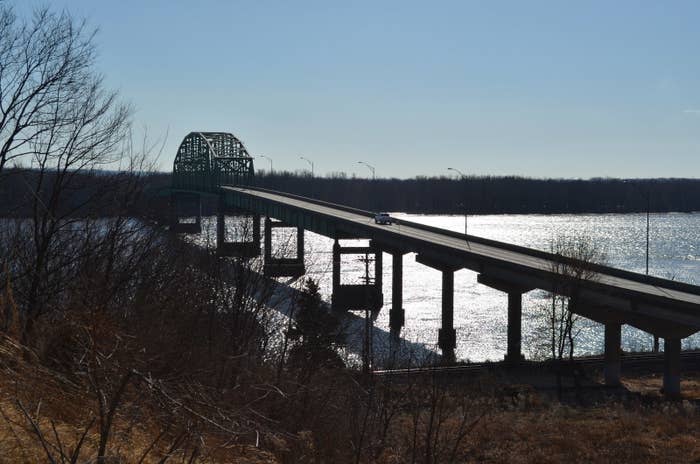 But where many see just a quiet Midwestern town, headquarters to a Fortune 500 company and home to plants from several others, surrounded by cornfields and food-processing factories, Cheng sees a grand opportunity.
"[I look at this place] with Chinese eyes, with outsider's eyes," said Cheng, a 47-year-old semi-retired real estate developer, who's devoted years and millions of dollars to bringing Chinese tourists to small-town Iowa. "Locals thought there was nothing special," he told BuzzFeed News in an interview conducted in Chinese. Indeed, few visitors wander the streets lined with festive decorations. Neither Uber nor Lyft service the area. The residence of its most famous resident, Mark Twain, is now a parking lot.
But the city has an unusual story that dates back to 1985: Three decades before becoming the Chinese strongman president, the then-unknown Xi Jinping stayed in a two-story house and immersed himself in American culture by spending a few nights in the bedroom of an American Star Trek fan away at college. In 2012, the year before he took office, Xi returned to Muscatine briefly to reunite with his hosts, whom he has reportedly maintained correspondence with. Xi told them via an interpreter, according to the Muscatine Journal, a local paper where Twain once worked, "to me, you are America."
Cheng was amazed by the tale right away.
"Never before in China's history did a 'huangdi' [emperor] get in touch with ordinary Americans, nobody," Cheng reflected. (He later implied that he misspoke and meant to say "president.") "The house just quietly stands here as nobody pays attention? I bought it off without even thinking," said Cheng, who has been traveling back and forth after buying the house during his first visit to the US in 2013.
Cheng, the youngest brother of five, made his fortune by closely following China's political winds. The English major found luck in Yiwu, where the "made in China" phenomenon originated; when the government started to subsidize the animation industry, he invested in cartoons such as Pleasant Goat and Big Big Wolf that became extremely popular in the country. This time, he's banked on Xi Jinping's rise to power, a leader more like Mao Zedong and Deng Xiaoping in terms of power wielded than the country has seen in decades. After retiring early following a false diagnosis of cancer and traveling the world with his wife, Cheng eventually decided the US would be where he'd get back into the swing of things.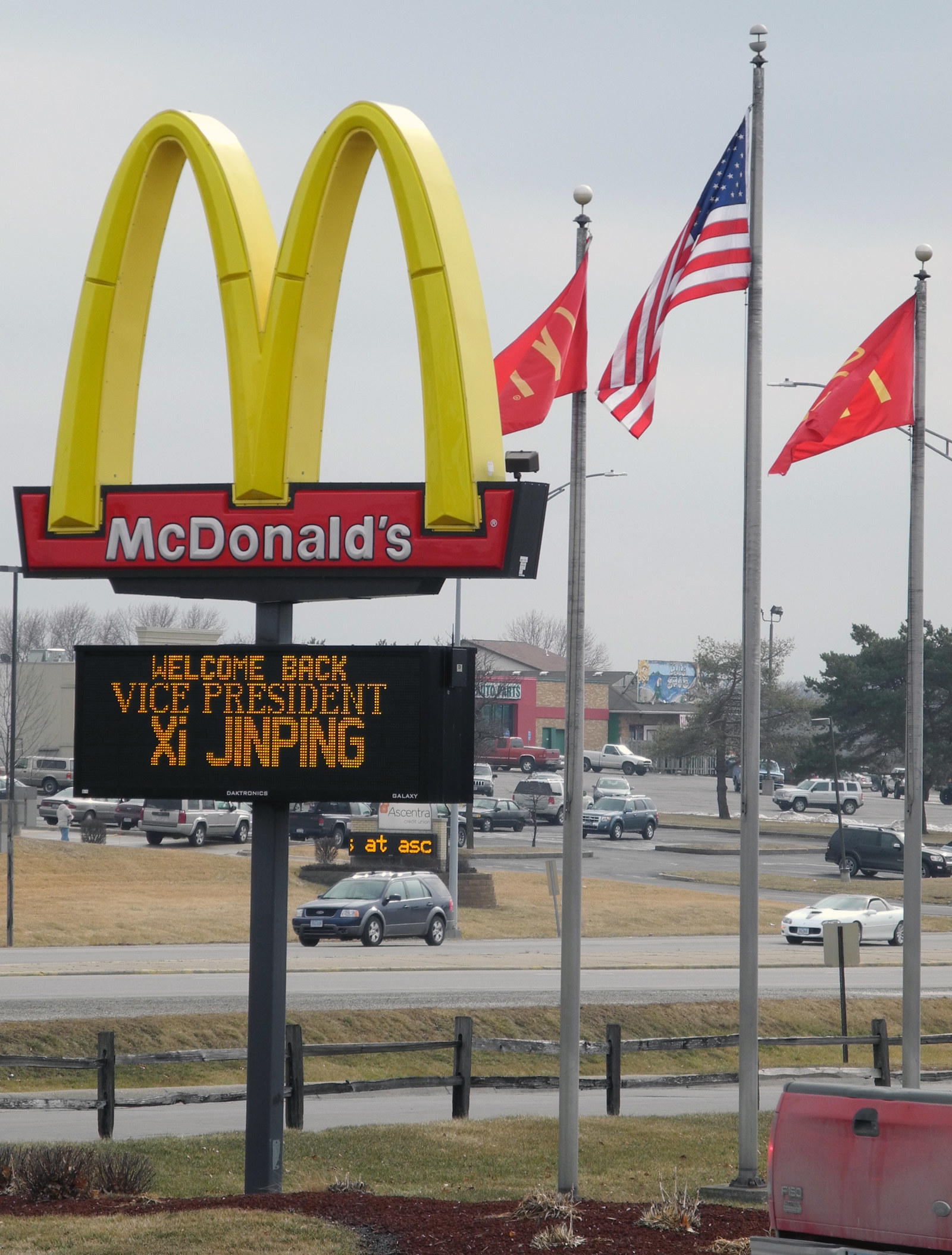 But he learned quickly that his new neighbors didn't share a great deal of curiosity about his homeland. When he asked his realtor, one of the first non-Chinese Americans he talked to, what she thought of China, she replied, "I don't care."
If this is what most Midwesterners think about China, Cheng thought, something needed to be done. And where others might see a challenge, Cheng saw a blank slate.
"The East and West Coasts are more populous, more international, but they are not necessarily going to pay attention to you," said Cheng. "But in the Midwest, I can make the more than 60 million people like China."
He named the house tucked away in the west end of Muscatine the "Sino-US Friendship House" to preserve Xi's legacy, and opened it to the public, thinking it the key to attracting Chinese tourists to small-town America. But Cheng's vision goes beyond the house alone. He's bought a storefront to convert into a "Sino–US Civil Diplomacy" museum, as part of his China Window Group, an ambitious business, tourism, culture exchange venture he registered in Muscatine. He claims he's placed a $10 million initial investment into the town, if you include the mansion he bought for his family.
By the end of 2017, Cheng aims to attract more than 5,000 Chinese visitors — nearly a tenth of those Chicago receives annually — so he also took over a local travel agency and holds a stake in the downtown luxury hotel under construction. A China–Muscatine forum based on the Davos Economic Forum is planned for 2018. The goal is to have the city serve as a hub to target the state of Iowa, and then the entire Midwest to "make the world better understand China."
Some Muscatinians are still trying to understand why their town would become a tourist attraction for Chinese.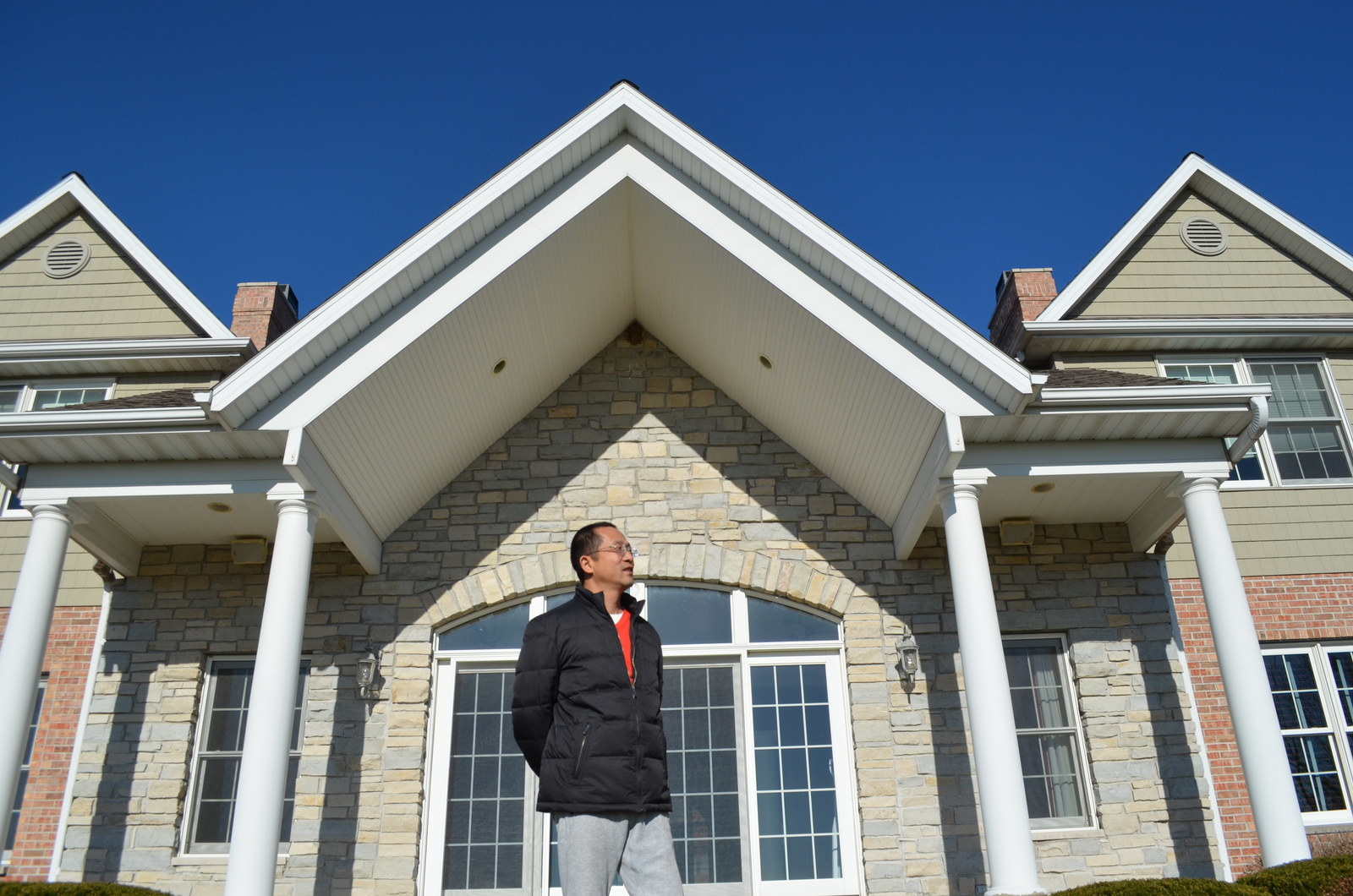 "Oh, my trouble is no downtown — they don't have really no stores here. You know they'd go shopping there," 74-year-old resident Donald Maylone said, when asked about Cheng's 5,000 tourists goal.
From the surface, Muscatine doesn't appear to be more Chinese than anywhere else in the Midwest. There were no Chinese tourists on the December streets. The last time someone signed the Friendship House's guestbook was in the summer. (Cheng claims that two to three people visit the house each month.) Road signs are still English-only, and Chen Xia, owner of one of the four Chinese restaurants in town, hasn't seen any improved business. "I don't have much insight, but I think there's not really anything to develop in this city. Really, I'm thinking about closing this restaurant by the end of [2017] and move out," said the Fujianese restaurant owner.
But many are optimistic.
"Muscatine, though, it's so old and it's sinking, in that it never has anything really exciting, right? So Glad, you know, he pictured all these skyscrapers on there and everyone thought he was crazy," said Dan Stein, a senior vice president at local CBI Bank & Trust, chair of the Muscatine–China Initiative Committee. "But 2017 is the year we are actually gonna see some results. The first few years we were just planting small seeds," he added.
The 2017 tourism goal and the investment estimates of $10 million are a bit high, said Stein, who works closely with China Window and co-owns Midwest Import & Export (MIE), a subsidiary of the group. But the small-town vibe is relatable, he said: "Of course it's cool to come to the US and see San Francisco and Chicago, but after you've done that once or twice — like, I've been to China now and I spent all my time in the big cities, I've got to Glad's hometown, Kaihua. To me that was cool — it felt more like the China a lot of people don't see."
Timing is key here.
"We are a great city to visit, but we haven't been a tourist destination. We are not Las Vegas, we are not New York City, we are just a small city on the Mississippi," Greg Jenkins, president of the Greater Muscatine Chamber of Commerce & Industry, told BuzzFeed News in his office. "But how long would Xi's legacy hold? Would Chinese look at this place at all if he hadn't been here? No."
Complicating matters, Trump has not stopped tweeting about China, and has broken diplomatic precedent by both receiving a congratulation call from the Taiwanese government last month and questioning the One China policy, moves that have upset China.
"I do think it's critical that we take advantage of the opportunities now while President Xi is in office and while Gov. Branstad is hopefully moving onto the ambassadorship," said Gregg Mandsager, Muscatine's city administrator. Terry Branstad, the long-serving governor of Iowa, who campaigned heavily for President-elect Donald Trump, has been nominated to be the new ambassador to China. Branstad is also considered an "old friend" of Xi's, for receiving the 1985 delegation that Xi was leading. "Those personal relationships can survive the things that happen on the national theater," he added.
The Muscatine-China Initiative Committee, a body of about a dozen people, was formed by the city after Xi's 2012 visit, to accommodate potential guests and investments from China. In addition to the Friendship House, which the city helps run, it is also considering adding more amenities such as fishing ponds and shooting grounds, according to various sources, who heard that "Chinese tourists like fishing."

One of the early benefits locals welcome is employment. "I'm definitely planning on and hoping that I could get a job down there in the new hotel [because]I have the experiences," said Shelia Thompson, a front-desk clerk at the Hotel Muscatine, which she plans to leave soon. Upon opening, the Merrill Hotel and Conference Center, a highly anticipated four-star project downtown, as well as the new museum, will hopefully create jobs. Staff at Muscatine Travel have been able to keep doing the same business, with a new focus on China.

After the establishment of two "Muscatine centers" — museums showcasing Midwestern businesses — in Shandong and Zhejiang, six more cities in China have expressed interest in starting their own, Cheng says. The real estate developer has also announced a future "Sino–US friendship town" in Yiwu, according to Xinhua, to "let Chinese experience the US without leaving the country, and to let Americans in China feel at home."
"Small places like this are rather easy to change. As long as you put in a certain amount of investment, things are different right away," said Cheng.
This time, Cheng stayed for a short while in the city, preparing for the second annual Chinese New Year concert, to be held in February for free to the public. The concerts, largely appreciated by the locals, are co-sponsored by Cheng's China Window and the China Arts and Entertainment Group (CAEG), a Chinese state-run performance company targeting international audiences. Earlier in November, another state-run cultural investment company co-sponsored a Chinese culture week at a local high school in Muscatine, which was heavily reported by state-owned media such as CCTV and Xinhua. The Chinese consul general in Chicago has been in close contact with China Window, providing help for the concert. By working to increase China's popularity in the world, effectively doing the propaganda department's job, Cheng's project quickly gained more official acknowledgement than any he'd launched before.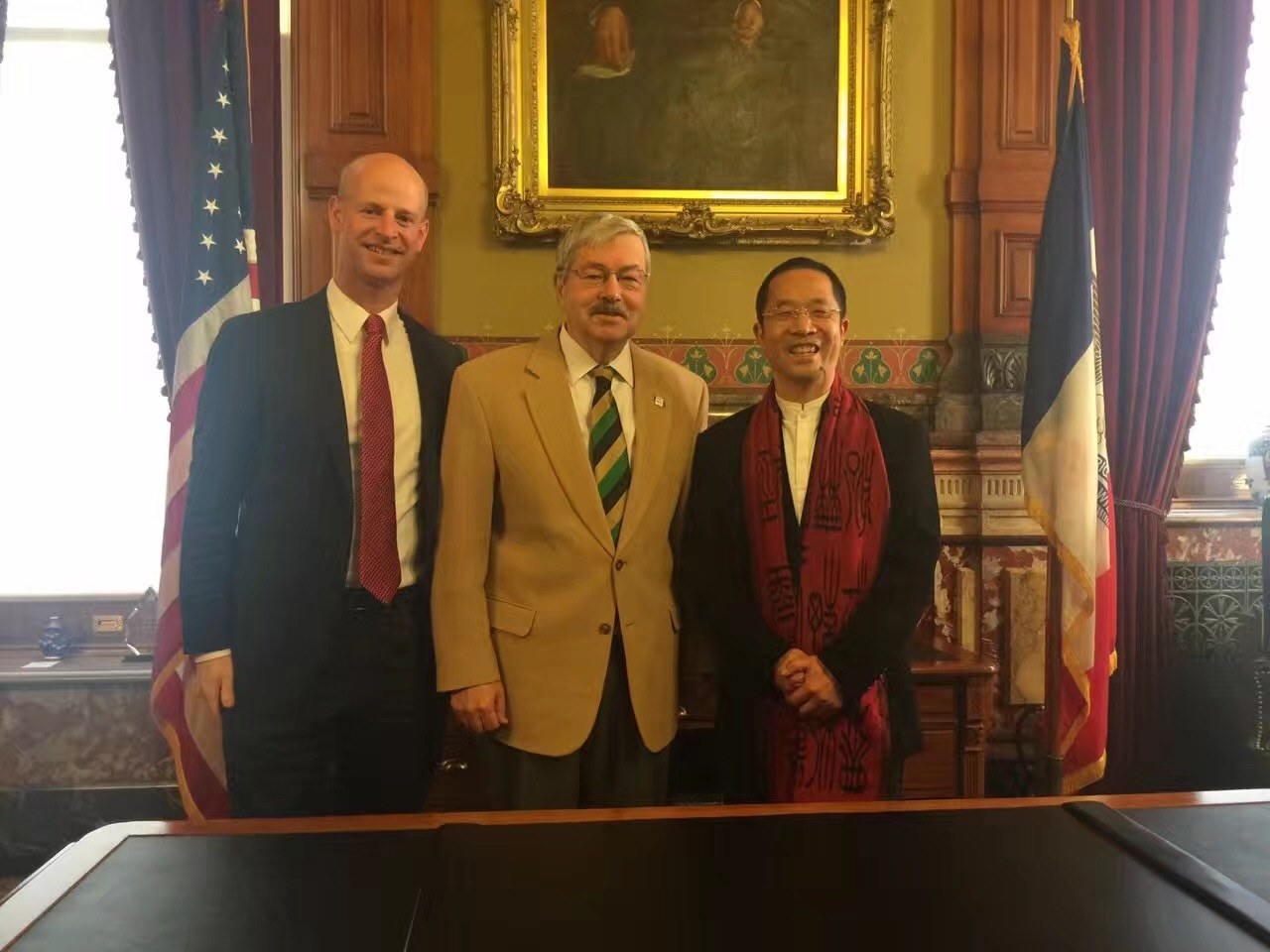 Some locals have been skeptical of China Window, whose staff of more than 30 are based in China. Mandsager, the city administrator, first travlled to China during the lead-up to the bloody crackdown in Tiananmen Square in 1989, and so didn't get on board immediately when Cheng approached him. An audience member at a startup panel talk in Muscatine featuring China Window demanded clarification of the Chinese government's involvement earlier this year from Daniel Wang, Cheng's trade partner leading MIE. Wang, who speaks broken English, eventually denied serious links between the two, saying his business has "very few" government connections.
"Communications might be their weak point, but they are working on it," Stein said of the need to communicate more with the town's residents rather than just city and state officials.

"This afternoon in Iowa state government [I] visited the governor to-be American ambassador to China, his humor and confidence will surely bring China-US relations to new heights," Cheng wrote on a set of group photos posted to his WeChat timeline shortly after Christmas, as the latest accomplishment of his adventure in Muscatine. If the governor attends his concert, a perfect farewell party to send him away to his post in China, Cheng figured, it'll be a big win for his business.

"There are two types of rich people in the world when achieving financial freedom: The first type will keep making money, and the second will get lost not knowing what to do next," said Cheng. "I was the second type. But I've dedicated to spend the second half of my life working on improving China's image in the US, and it'll start in Muscatine."