Uber China Tells Its Drivers: Keep Driving And We'll Pay The Fines
Uber's taking a page from local politics in China, walking on the "broad road of Chinese characteristics" by putting social stability first.
Almost two weeks ago, when a confrontation broke out between Uber drivers and taxi drivers in the eastern Chinese city Hangzhou, the ride-sharing company reacted promptly, sending a threatening message to every single one of its drivers in the city: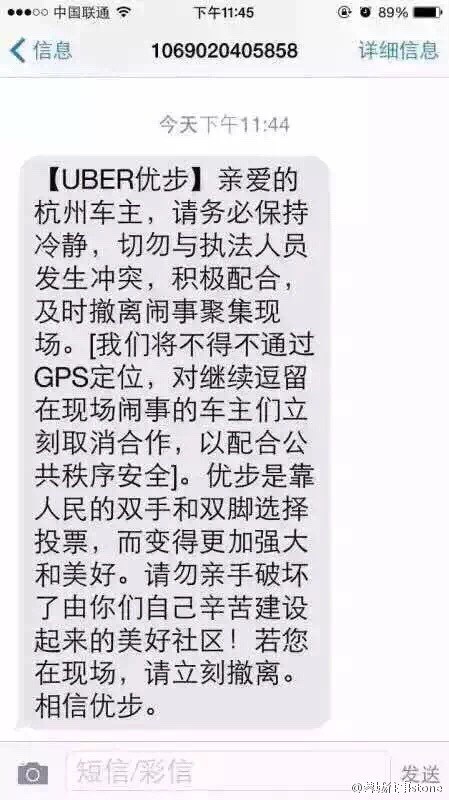 The message and the photos of the protest scene were first shared by Uber drivers, and were soon circulated after being uploaded to Chinese social media sites such as Weibo and WeChat.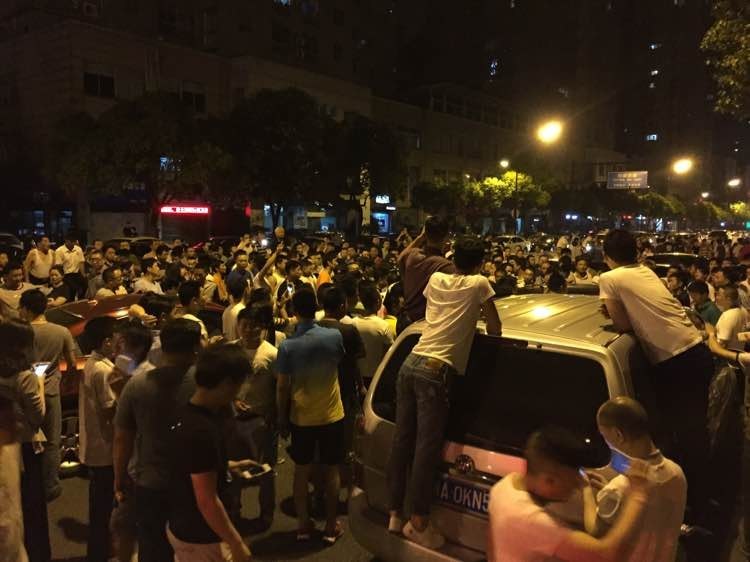 Ride-sharing is still a new phenomenon in China, where privately-owned cars have yet to be legally allowed to provide passenger services. But these services are already shaking the traditional taxi industry's monopoly in the country.
With their income declining, taxi drivers have complained and protested against Uber, and at times, resorted to "fishing" tactics – taking advantage of the policy that enables transport authorities to fine ¥10,000 (around $1,600) to those who pick up passengers in their private cars. Some taxi drivers have actually posed as passengers and then reported to authorities when an Uber car picked them up.
On the night of June 12, a confrontation took place after one such "fishing" incident. The Uber driver sought support from his fellow drivers on WeChat and soon there was a huge crowd. Then the police showed up. And they were armed.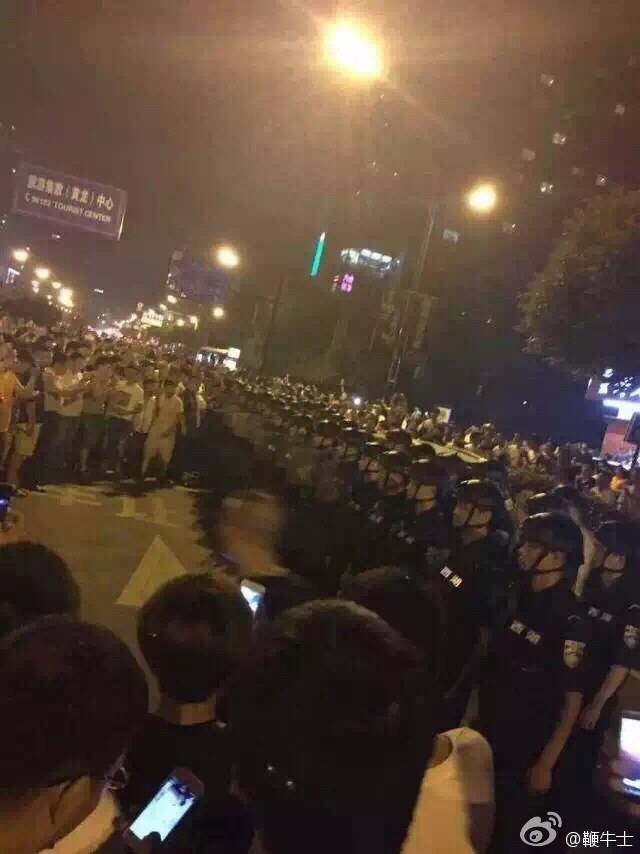 Following the incident, Uber released a statement on Weibo and said that its drivers were well-mannered and no one was injured.
Now Uber is backing up its drivers by agreeing to pay the expensive fines. One manager told a local media outlet that Uber will pay full amount of the fines for the drivers, which is also cited by China's national satellite channel Dragon TV.
One Uber driver reminded his fellow drivers in an online forum that Uber has an emergency hotline. "You just notify them what happened and they will deal with the fines for you," the post said.
News website Qdaily also verified the reimbursement policy with a Uber driver.
Most drivers who have spoken out on social media don't seem to be too offended by Uber's message asking them to stay out of protests.

But a popular WeChat commenter said that some Uber drivers are expressing their disappointment toward Uber.

Given its massive investment, it's clear that Uber is being cautious about every move it takes. (Everyday, one million rides are generated in China, according to an email leaked to the Financial Times, which totals up to a lot of potential fines.)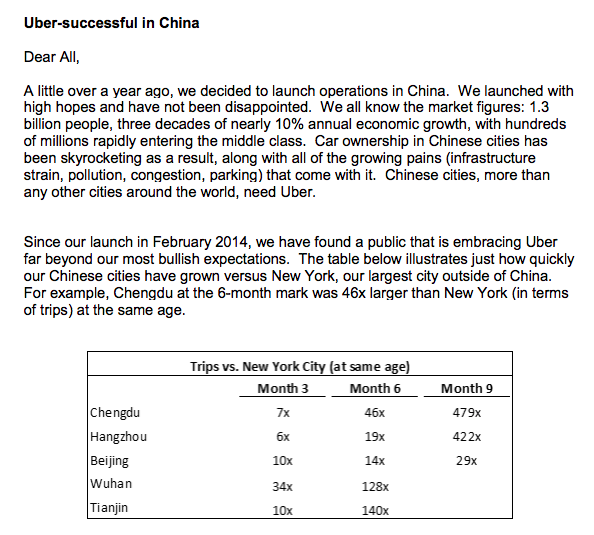 Uber's main competition Didi-Kuaidi, a merged carpooling app backing up by Chinese Internet giants Tencent and Alibaba, is also reimbursing its drivers for the fines they've had to pay for picking up passengers.
There are, however, differences in Uber and Didi-Kuaidi's reimbursement policies for the fines. Uber is said to have a more complicated system for evaluating just who will get paid, while Didi-Kuaidi pays faster, although only partial covers the fines.