This Might Be The Man Named In The Mysterious Primark Notes
BuzzFeed News may have identified a man whose case appears to match the one described in notes found in socks sold by the British company.
The Chinese man mentioned in a series of mystery notes found inside Primark socks is a real prisoner, BuzzFeed News has established.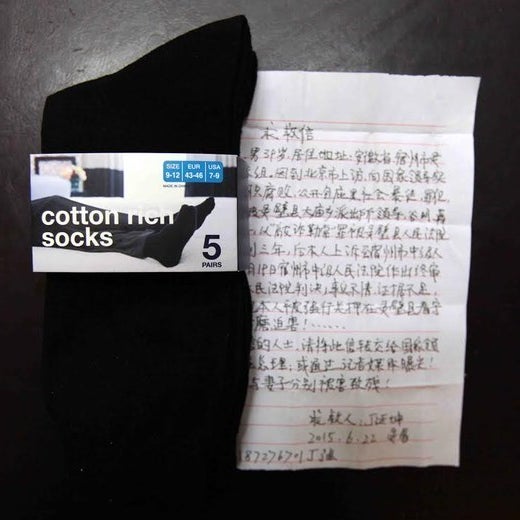 Several Primark customers in recent weeks have found notes purporting to be from a 39-year-old prisoner called Ding Tingkun, resident in Anhui Province. He says that he was imprisoned on 29 June by his local government, which he claims is corrupt, and that he has been locked up in prison ever since.
He urges whoever is reading the note to "pass this message to our President Xi Jinping through the media".
While there is no evidence that Ding is writing the notes himself, BuzzFeed News has found a record of a trial from 19 May 2014 on China Judgement Online, a government website. It is entitled "Second Instance Criminal Adjudication of Ding Tingkun's Extortion."
Broadly, the details of the trial are consistent with the case in the letter. The revelation will increase pressure on Primark to disclose details of its investigation into the notes thus far.
A spokesperson told BuzzFeed News: "The Primark name is being used to gain publicity for the plight of this individual. We have found no link at all between this individual and any of our suppliers' factories in China. We think it is likely that the note was added after production and it is feasible it was added in transit or at a port."
When asked for further details of the company's investigation, or of the company's suppliers in China, the spokesperson declined to comment.
The man in the court records is named Ding Tingkun, and is from Lingbi County, Huizhou City, Anhui Province – a location named in both letters.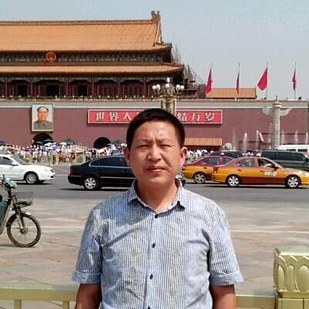 He was born on June 15, 1976, which means his age is 39 – this is his age according to both letters.
According to the trial records he was accused of blackmail and as a result has been locked up since 29 June 2014 at Lingbi County Detention Center.
The records state that Suzhou Intermediate People's Court sent the case back to the local procuratorate, after concluding there wasn't enough proof to convict. He was charged by the local procuratorate to be sentenced to three years in jail, and pay a fine of 20,000RMB (about £2,000) and compensation of 50,000RMB (about £5,200) to Damiao village government – the local government "Ding" referred to in the letters – for reasons that are not clear.
BuzzFeed News was unable to contact "Ding" or anyone connected to him through the phone numbers that are listed in the letters.
However, on QQ Space (a Chinese social network similar to MySpace), this man appeared to keep a record of his petitioning between early 2013 and 2014.
According to his timeline, he was robbed in 2000, in Wuxi, Jiangsu – he claimed he was stabbed in the face and all over his body, but local police rejected his case and he was unable to get justice. He also wrote that his wife was raped in 2009 and he claimed that he had been trying to petition Beijing's State Bureau of Letters and Calls – an ancient course of action generally seen as a last resort method of seeking legal recourse. There have been instances in the past of local governments stopping petitioners en route to the capital and detaining them in local jail cells.
"Ding" alleged that local police in Wuxi had been following his petition attempts and had been threatening him. He stopped updating his QQ Space account in January 2014.
This photo is also found on "Ding's" QQ Space page: The woman in the picture is described as his wife, Zhu Yangli.
It remains unclear why "Ding" petitioned against Suzhou local government rather than Wuxi police station, and whether someone else involved in the case stuffed the letter into Primark's socks.
The story began two weeks ago, after a lady named Lucy Kirk found a letter written in Mandarin in a pair of socks her father bought from Primark.
The note, allegedly written by "Ding", claimed that his wife was locked up in a mental institution and that his father had been murdered in a hospital the year before. The note went on to claim that "local governments are extremely corrupt" and "are going against the principles and policies of our federal government", imploring President Xi Jinping to "protect the country's people".
The note also contained a number for the man's brother. Kirk told BuzzFeed News that people who saw the note on Facebook had tried to call it, but there had been no answer.
She said she posted a picture of the note to a Facebook group, where people had translated it.
Primark said that it would investigate the complaint, but said the allegation that the note was found in one of the company's socks "cannot be corroborated because sadly neither the product, the packaging, or a receipt has been given to us, despite the fact we have asked for them repeatedly. Unfortunately, without this information we cannot investigate."
Kirk, for her part, claimed she felt giving the company "too much information" would lead to "consequences for the workers".
The story did not move on. However, on 21 December there was a new development.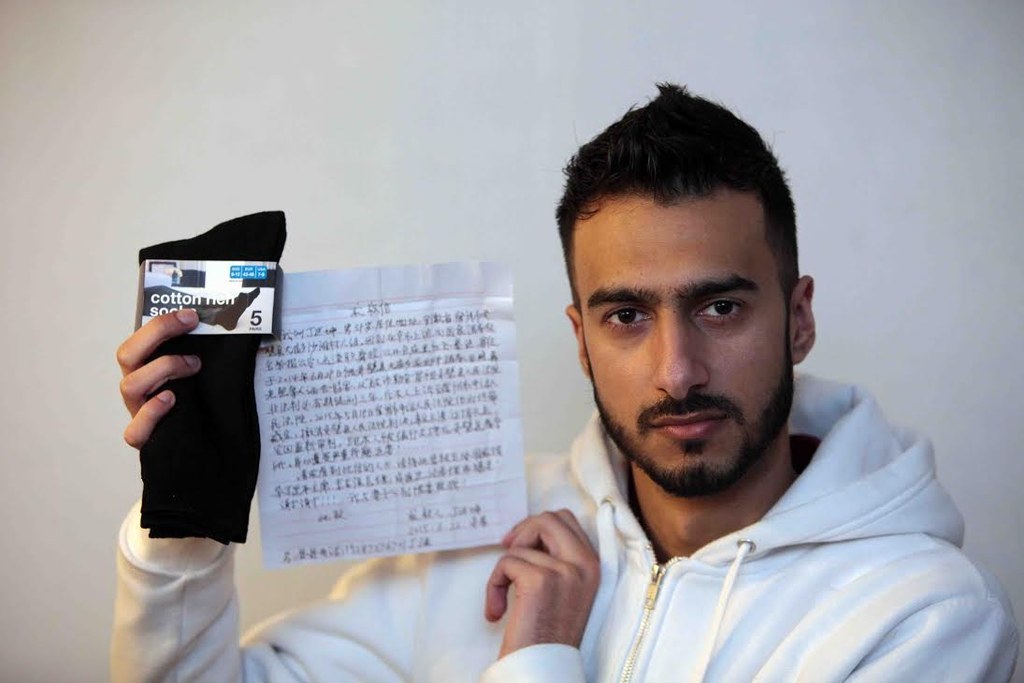 A call centre worker from Newcastle said that he'd come across a note after buying a pair of black cotton socks from a store in the city's Metrocentre.
Shahkiel Akbar told the Metro that he'd translated the note using an app on his phone.
The note appeared to be from the same man, Ding Tingkun. However, according to the Metro the details he described surrounding his incarceration appeared to be slightly different – he claimed to have been "falsely accused of fraud and blackmail", because he "travelled to Beijing to report cases of corruption in the police force and how officials were abandoning their duties to protect criminals and gangs".
"My body and soul have been subjected to extreme torture and damage," the note went on, adding, "My wife and I have been rendered disabled from our treatment."
Messages appeared in Primark garments last year, including one that read, "forced to work exhausting hours" but they were likely to be a hoax.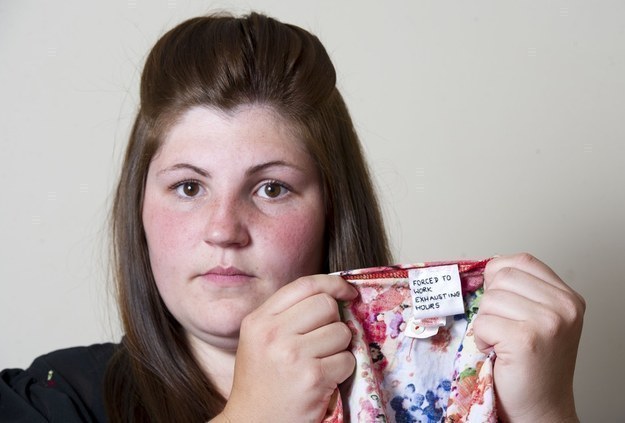 The retailer claimed that the garments were made in different factories, thousands of miles apart.
A third note purporting to be from inmates of the Hubei Xiangna Prison was also found in a pair of trousers bought in Ireland.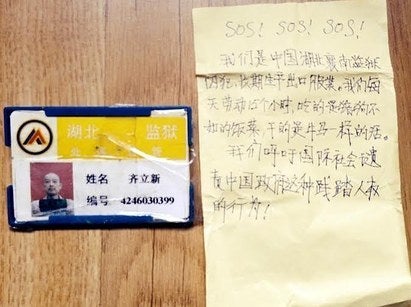 It claimed: "We work 15 hours per day and the food we eat wouldn't even be given to dogs or pigs. We work as hard as oxen in the field."
However, Primark told BuzzFeed News that the garment was "last ordered by Primark in early 2009 and was last sold in Northern Ireland in October 2009". The retailer said it had carried out nine inspections of the supplier that made them, and said, "To be clear, no prison or other forced labour of any kind was found during these inspections."
The retailer's ethics have been under scrutiny since 2013, when a garment factory in Bangladesh collapsed, killing more than 1,100 people. On Monday a court in Bangladesh gave the green light for murder charges to be pressed – Primark was among the retailers to source clothes from the factory, though it says it has paid over $12 million (£7 million) in aid and compensation to support the victims.
Last year the retailer told the BBC that it had carried out more than 2,000 factory inspections and employed a team of "over 45 professionals dedicated to maintaining the standards set out in its code".