This Marriage Proposal Shows How Far China Has Come On Talking About Gay Rights
When the prime minister of Iceland visited China in 2013, her wife was "erased" by the Chinese media. Things have definitely changed since then.
This week on the overcrowded Beijing subway's Line One — one of the least romantic places on the Earth — a romantic scene won the hearts of everybody.
And the crowd went wild.
The entire proposal was captured with a commuter's smartphone and uploaded onto Weibo. From the video, we can hear the crowd shouting, "Kiss! kiss!", "Be together!" and "say yes!"
Although everybody knows that the proposal won't lead to any official recognition — same-sex marriage is not yet legalized in China — thousands of internet users still poured onto Weibo to congratulate them.
Nevertheless, some questioned the authenticity of the moment. The main contention is that the proposal happened on a newly-decorated rainbow-themed train sponsored by a Chinese news app.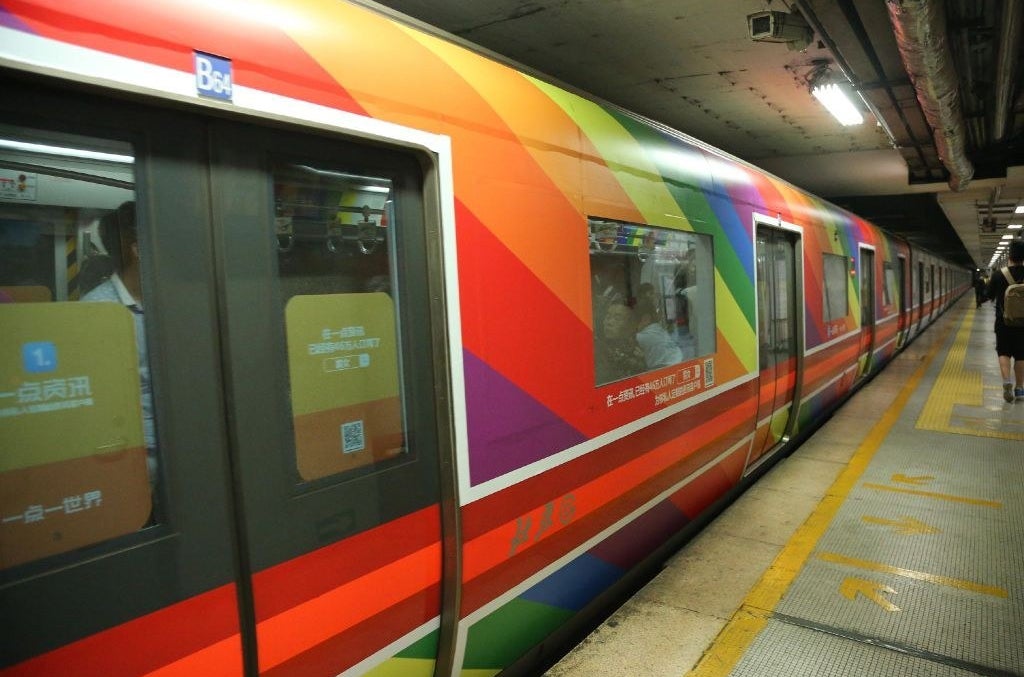 An advertisement of the app, Yi Dian Zi Xun (meaning, "a little bit information"), can be found in almost all the photos posted online, pointed out a news report in Chinese. The couple hasn't also hasn't been identified in any report.
The name of the news app was mentioned in about a dozen versions of story written by different Chinese media outlets. And before creating the trending hashtag, the Weibo user just posted some photos of another train that's decorated in a different theme, still sponsored by the same news app.
The app did not reply to BuzzFeed News' interview request by press time.
Whether or not the proposal was legit, it exposed a shift in how the Chinese media covers the idea of marriage equality.