This Is What Chinese Schoolkids Were Made To Do For The Country's Big Military Parade
Imagine having to write an essay about the missiles you just saw marched down the street.
1.
For most Chinese citizens, watching this month's huge military parade commemorating the 70th anniversary of the end of WWII was just a bit of entertainment. That wasn't the case for China's school-aged children though.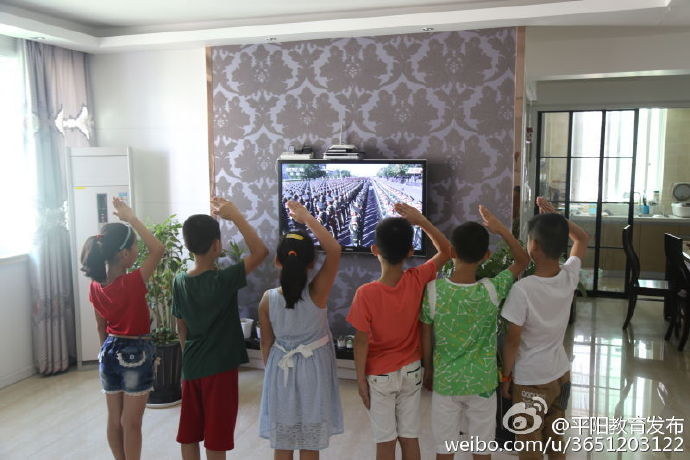 Some of the authors of those essays (or their parents) posted their handwritten pieces on Weibo, providing a rare opportunity to have a peek into their thoughts.
2.
Some students found a way to get around the whole "original ideas" part of essay writing.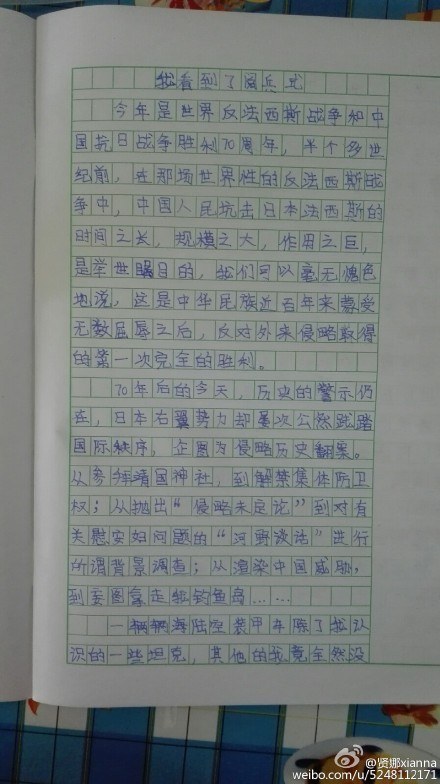 3.
Others needed to learn when to tone down their enthusiasm a little.
4.
Some of them not only watched the live broadcast, but also reviewed the parade later so as to write a good essay, according to a mother's account on Weibo.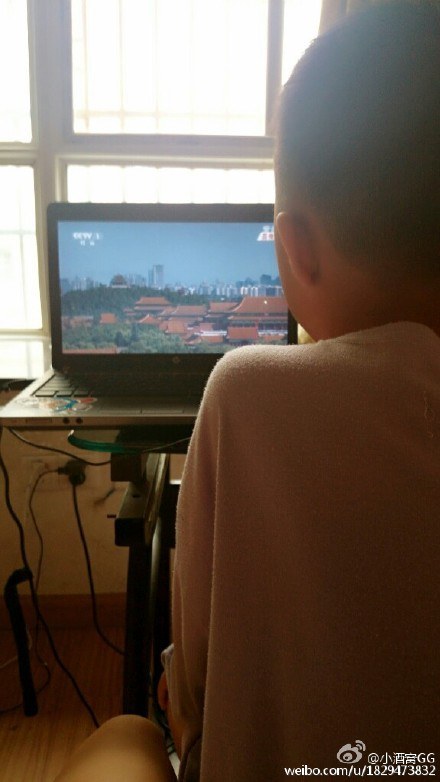 5.
Some chose to highlight what they liked most about the parade, like this student who focused on a single WWII veteran that attended the parade.
"The most heart-wrenching troop was the veteran one. See, a group of old soldiers slowly walked across Tiananmen Square. Their faces are covered with wrinkles, their hairs are all white, they must be at least 90 years old," goes an essay uploaded by a mother self-identified as being from Zhejiang.
"But they raised their old arms — although they couldn't even straighten them nor put together fingers — and paid perfect salute to President Xi," the essay goes. "I'm so touched. They fought in wars 70 years ago regardless of their own safety for our peace and happiness today."
"The kid writes better than I did years ago," the author of the Weibo post wrote.
6.
This student appeared to confuse "essay" with "list of different platoons that marched in the parade."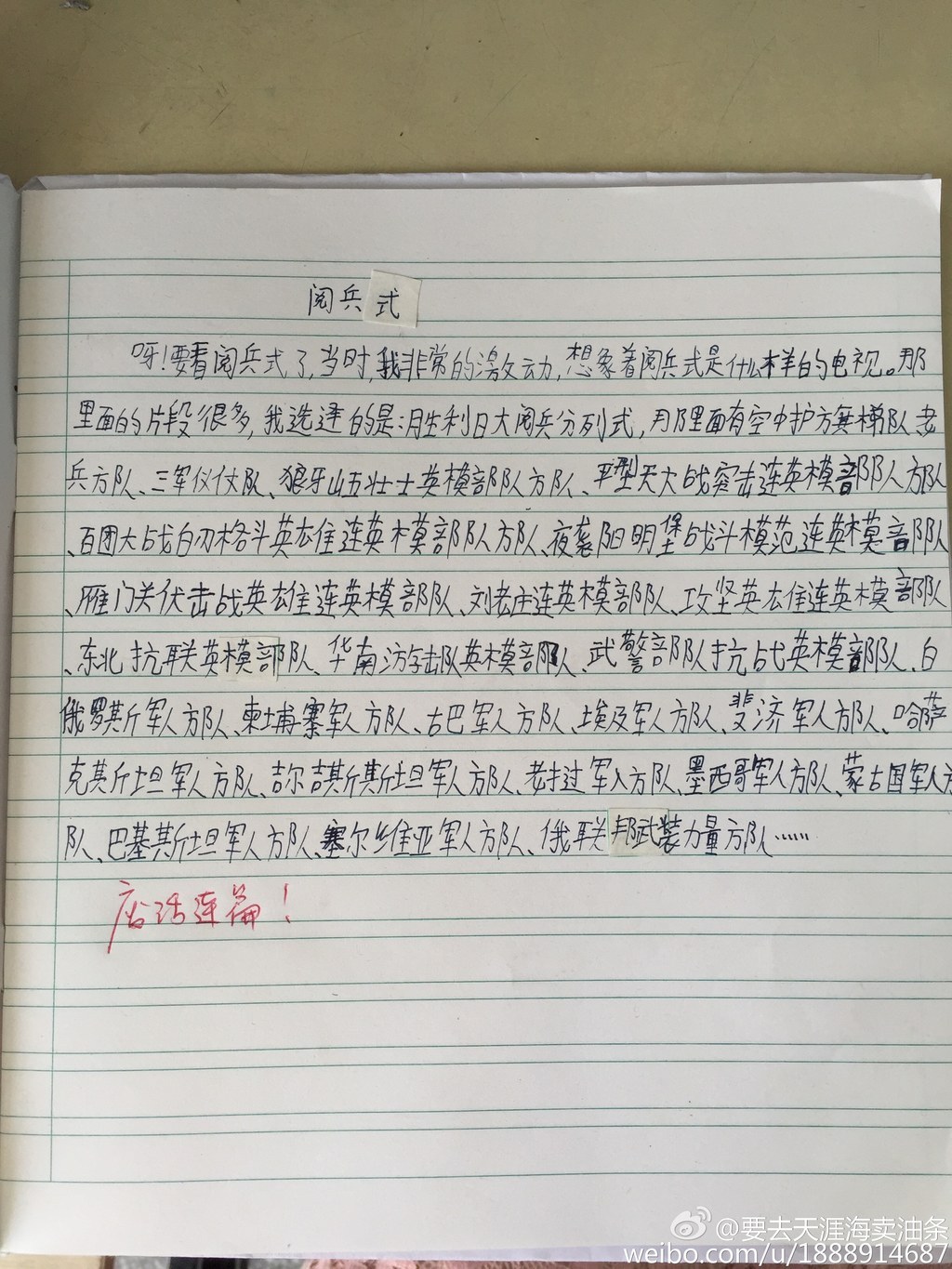 7.
Without even reading we can safely conclude that this one with drawings of willow leaves and doves is the best essay ever. Ever.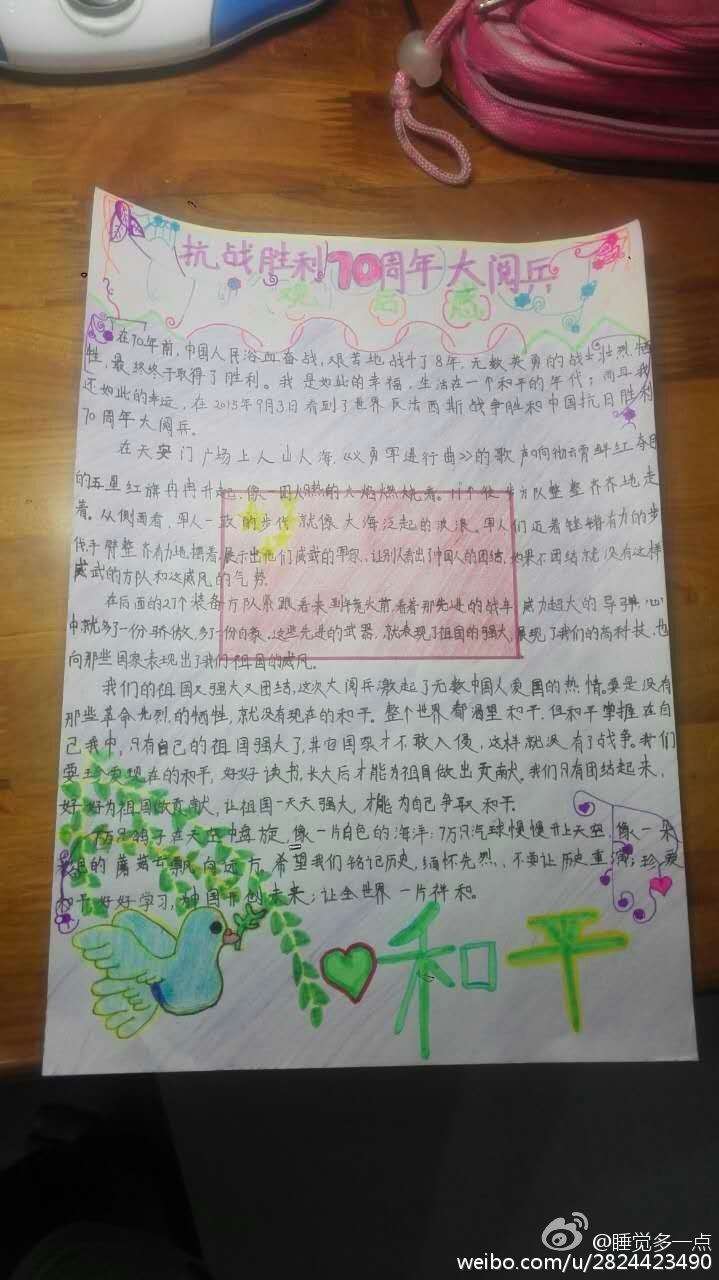 8.
This kid who is on #TeamBlueTank clearly has the right idea when it comes to military hardware.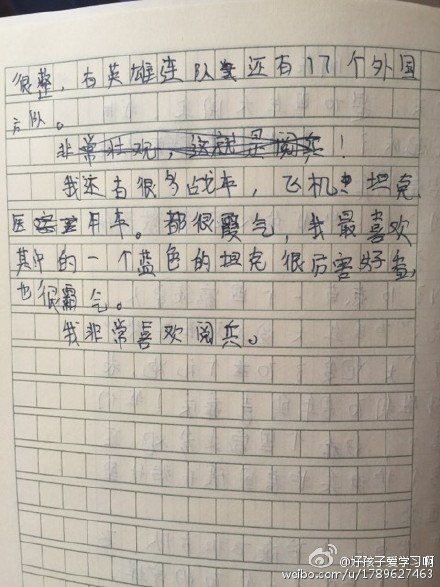 9.
A 3rd grader wrote, "In the end, white doves symbolizing peace were flied [sic], and colorful balloons were released. After watching the uplifting military parade today, [I believe] our great motherland would become more prosperous."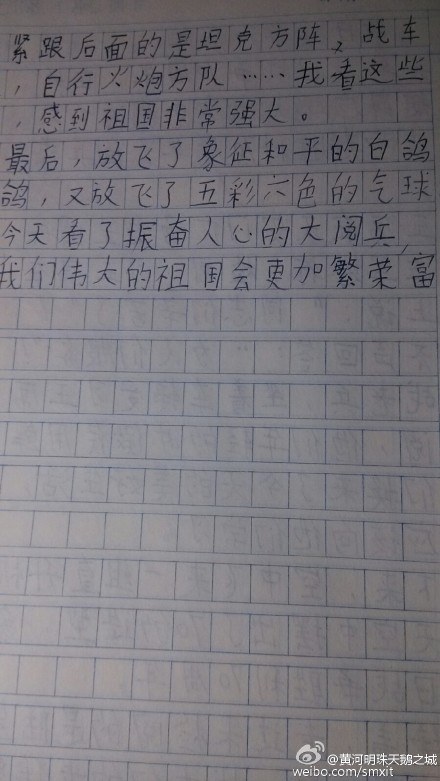 10.
But for homework-laden students, having yet another essay was less than thrilling. A user wrote, "[Today I have] two physics papers, three maths papers, half an English newspaper, an 800-word argumentation, and a 1000-word military parade essay."

11.
There was no escape, even for users who thought they'd managed to complete the assignment. A user wrote on Weibo, "When I finally squeezed 1,000 words out, one of my colleagues told me it has to be at least 3,000 words."