This Hot Swimmer Is The Newest Object Of China's Thirst
Ning Zetao is a champion in the pool — and in our hearts.
This is China's Ning Zetao. He just won the men's 100m freestyle final at the Aquatics World Championships in Kazan, Russia on Thursday.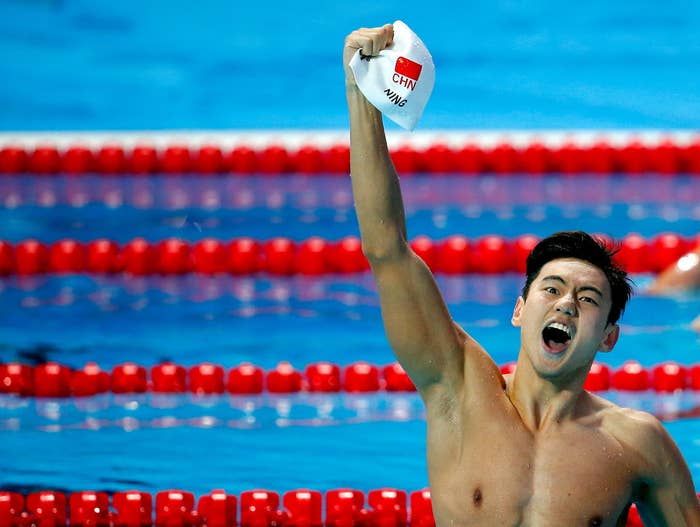 "This evening is the night I will never forget," Ning said through a translator. "It is a dream of Asia, of China, to get gold medals in sprint distances, so I will have more confidence to prepare for the Rio Olympic Games."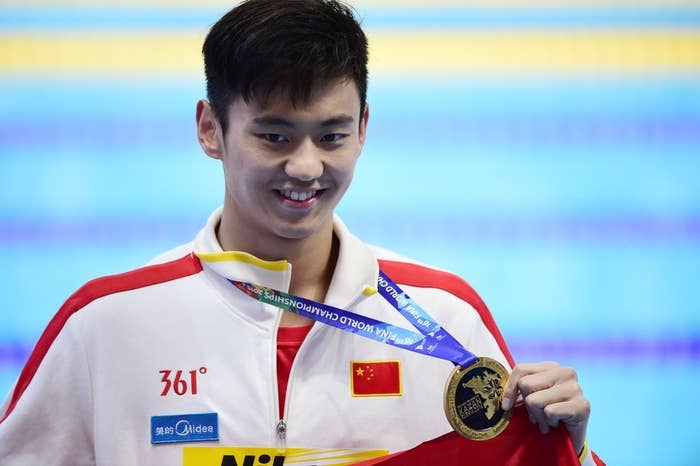 Ning touched in at 47.84 second for his first World Championship gold medal, which is the best world record of the year.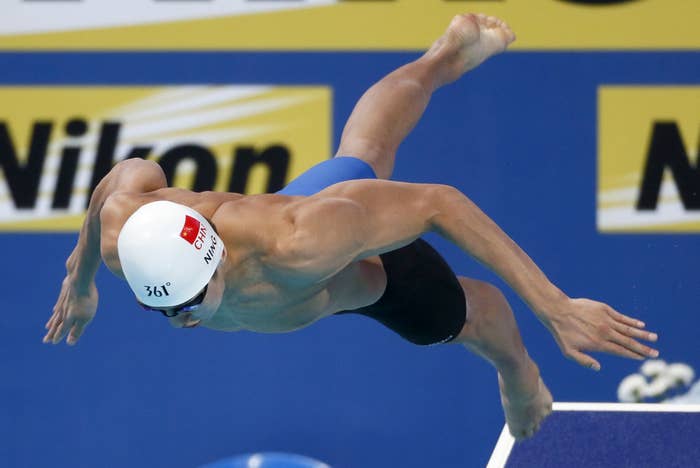 But let's cut to the chase. The 6' 3", 179 lb, 22-year-old from central China's Henan Province immediately caught everybody's attention back home, by topping China's two major social media sites: Sina Weibo and Tencent WeChat with millions of clicks.

They praised him with one of their favorite pet phrases, "obviously he can depend on his looks [without working hard], but he deliberately avoids that and depends on his capability [winning a medal]."
That's their polite way of saying, "OH MY GOD HE'S SO HOT."
His fame has been on the rise after winning a couple of Asian Games, and Elle Men's Chinese edition has interviewed him.
And now he's simply on fire. And for obvious reasons. Like, we don't know what is going on here but OMG he absolutely looks like a professional model.
When he's not swimming or "modeling," he simply looks like a ~dreamboat~.
It seems like he has a chill personality, too, although his magic might not be as good as his swimming.
But who cares as long as it's done with ~LOVE~. This is a bit of flower magic he did for his mother on Mother's Day. Look at his eyes, you can see the sincerity. Swoon.
And logic teaches us that if your dogs love you, you must be awesome. That's just science.
Oh, and he works hard at home, too. ...Just look at him go.