This Guy In China Shoved Fire Crackers Next To His Junk For The Sake Of Art
"He gave his all for art," as one New York Times reporter commented.
A guy let off a string of fire crackers in his crotch on Wednesday in Hunchun, a northeast Chinese city bordering North Korea, and Russia. Unlike most stories that start this way, he did it on purpose, as a performance for a nightclub.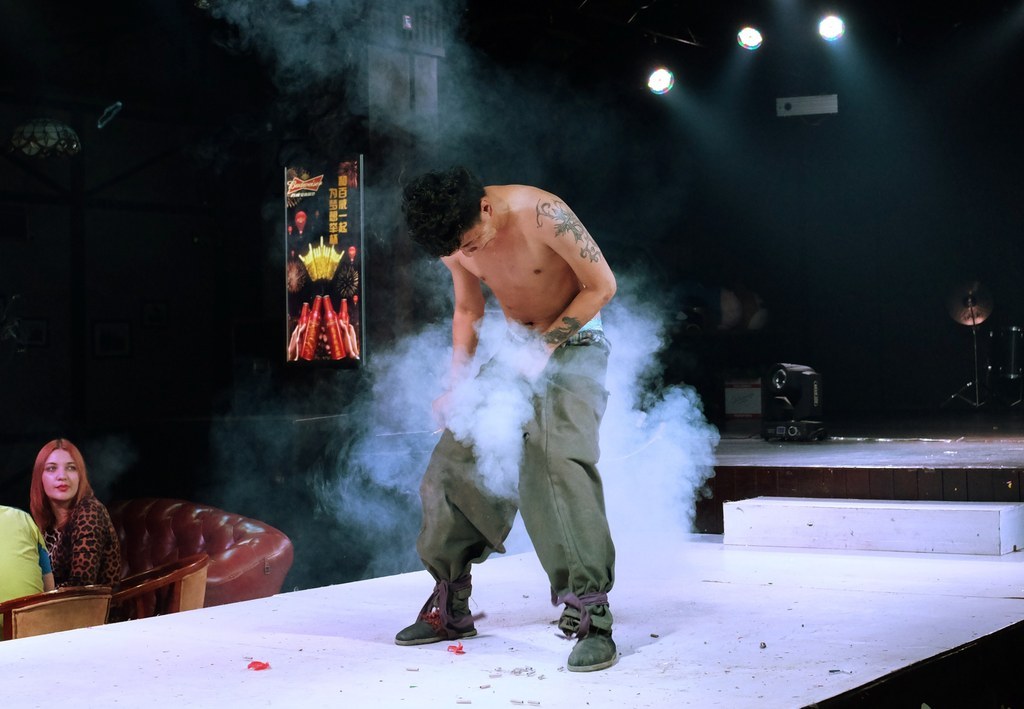 But while he was busy enduring the hardship of art, not everyone appreciated his efforts to really pop. The girl sitting in the front row turned away.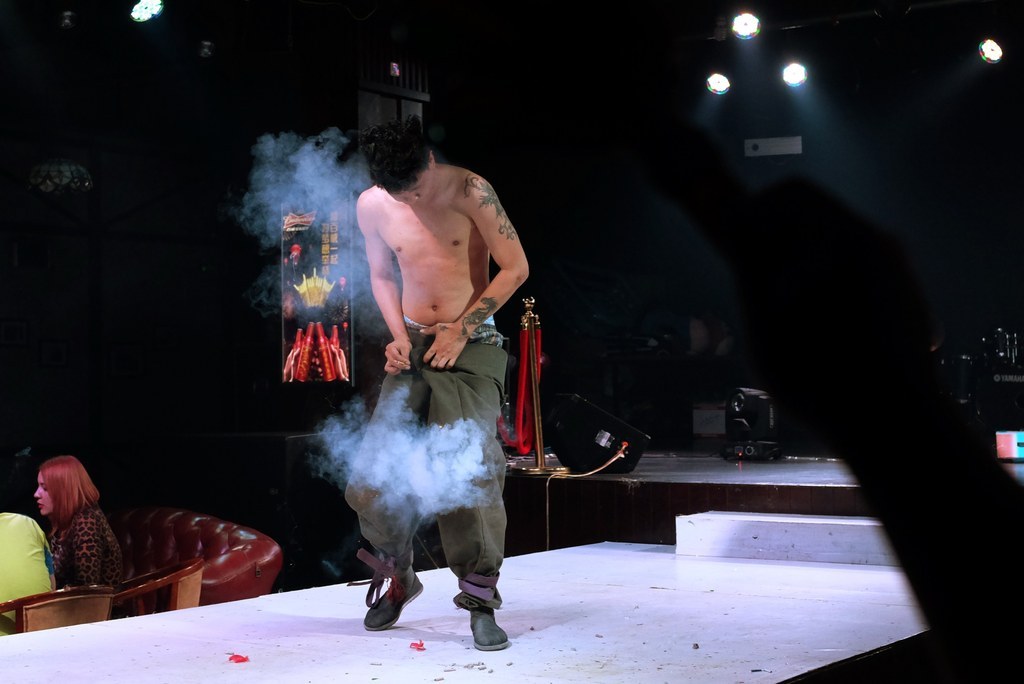 Maybe it's because she'd seen the same stunt before? A seemingly different performer executed the exact same act in this Youtube video uploaded three months ago.
The guy from the video's triumphant reaction kind of says it all. Well, you go, sir, you deserve it.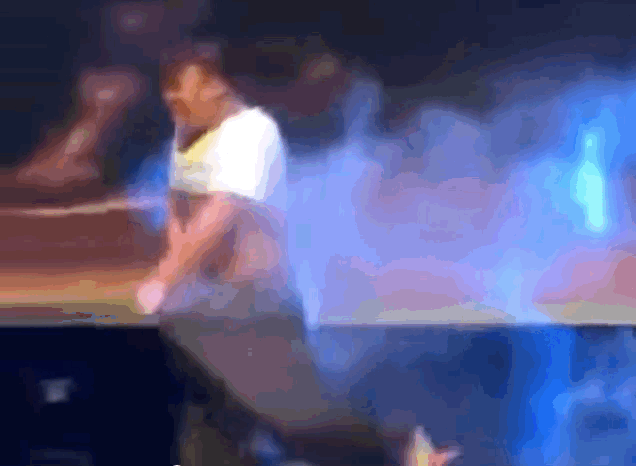 Don't worry, both the man in Huchan and his poor genitalia are fine, despite the breather he's taking in this picture. While he's still no Shaolin monk, that's not exactly a stunt for the faint of heart — or weak junk.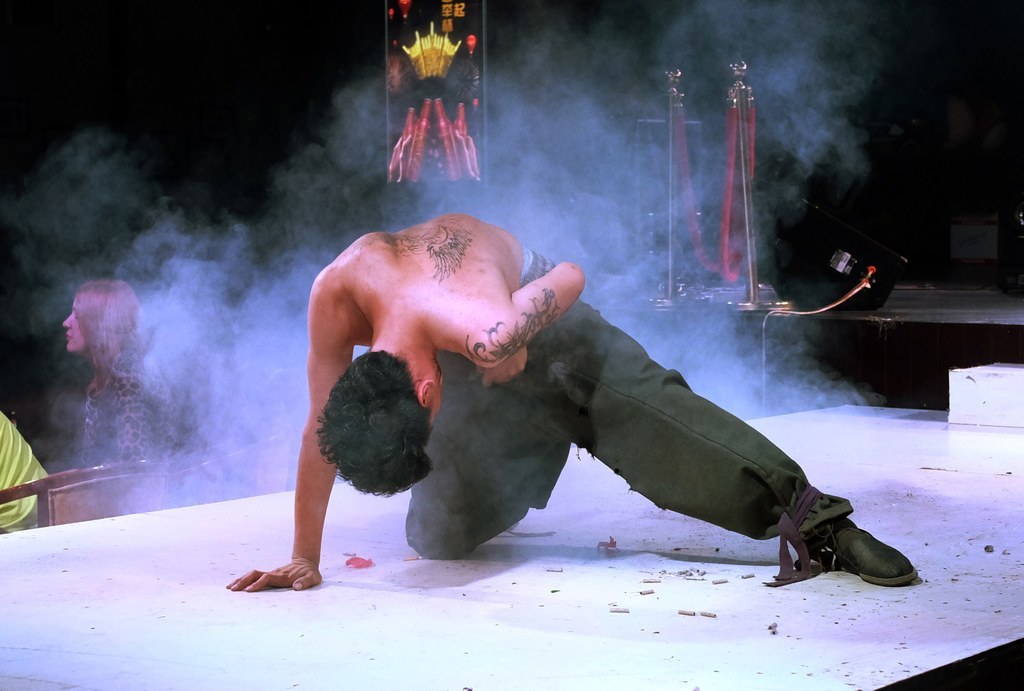 WARNING: We suspect these two were wearing some sort of customized panties underwear, so please don't try this at home.