This Director's Film Couldn't Be Screened In China So She Brought It To New York
Award-winning director Huang Ji's film Egg and Stone was shut down during its Beijing premiere.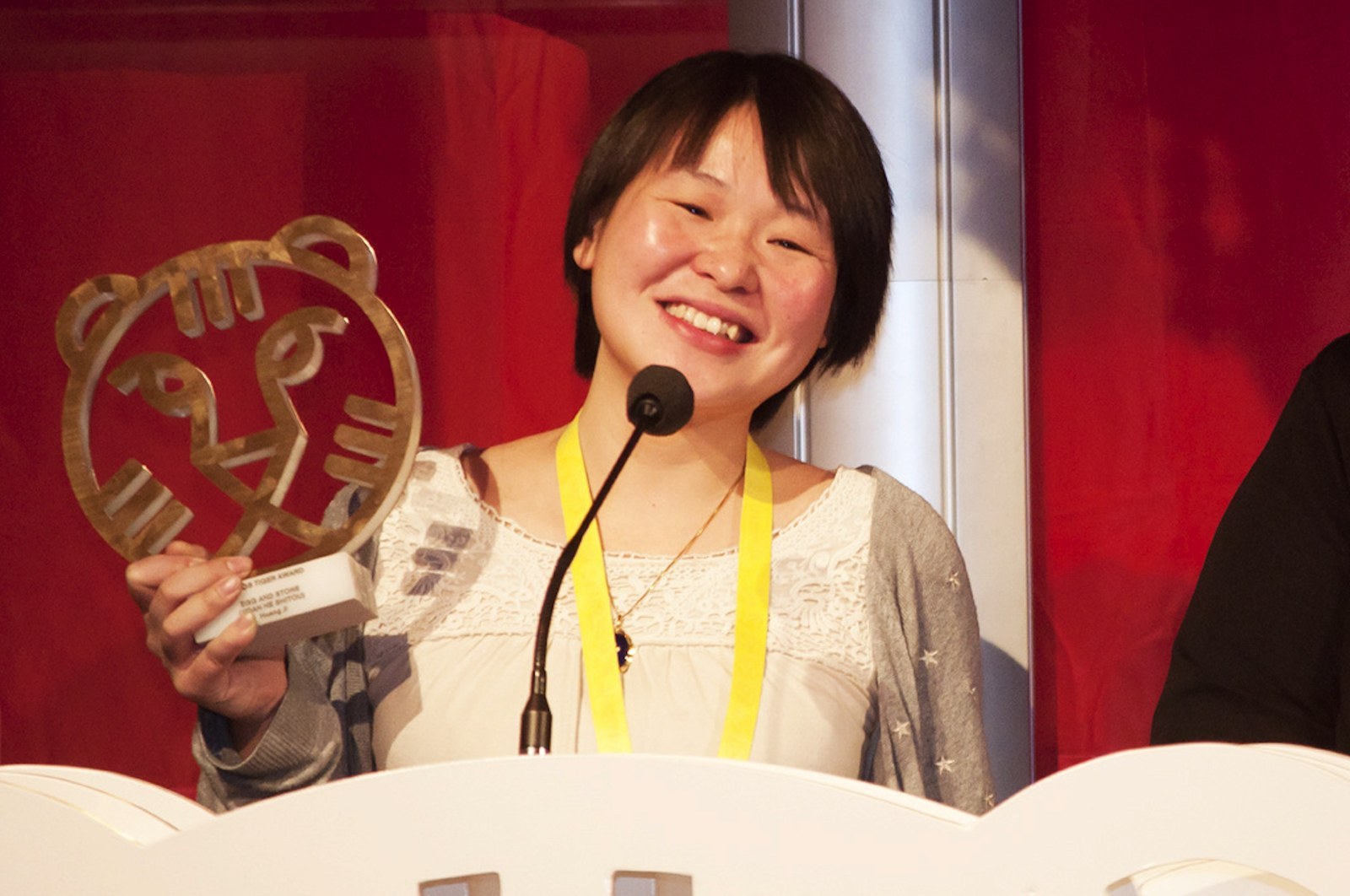 NEW YORK — Aug. 18, 2012, was an unforgettable day for new mother Huang Ji.

She wanted to join the celebration for her daughter's first month, but her husband urged her to attend an important event for her other "baby" instead. Egg and Stone, her first feature film, was set to have its China premiere and would open the Ninth Beijing Independent Film Festival the same day.
The film — a fictional blend of Huang's own life and those of children she's heard about over the years — tells the story of a teenage girl's traumatic experience of sexual assault by a member of her family in a rural Chinese village. Egg and Stone won critical acclaim, taking home the Tiger Award from the International Film Festival in Rotterdam earlier that year. But just 20 minutes into the showing that August day in Beijing, the theater suddenly blacked out as the electricity was cut. And that was the end of the premiere.
"I'm not angry anymore," Huang told BuzzFeed News during an interview in New York on Monday. "There's no point to being angry."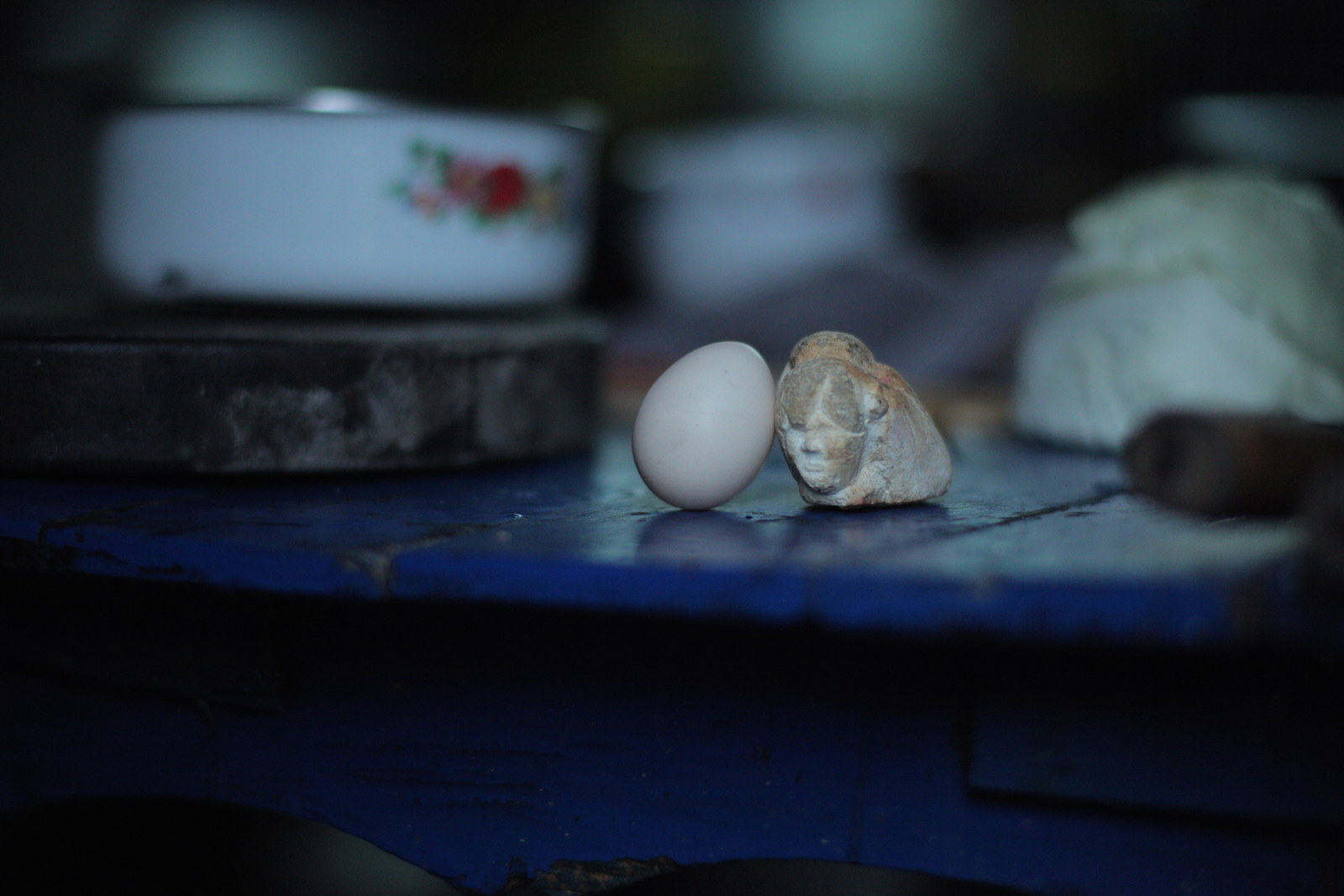 Huang Ji faced then (and faces now) the frustrating plight almost every Chinese independent filmmaker has no way of escaping: the all-encompassing censorship placed on Chinese artists.

In China, a film has to be censored twice before it enters theaters: Before shooting, the script will be censored to receive filming permission; after shooting, the finished film will be censored again before a release license is approved to make sure the storyline goes exactly as was said in the script. Improvisation is for the most part avoided, but filmmakers still can expect hundreds of changes from the censorship boards.
But Huang doesn't want to compromise.
"If [I let] others decide whether I'm allowed to make a film or not, I'm worried I'd lose my purest artistic pursuit and innermost passion for creation," she told BuzzFeed News in an interview conducted in Chinese. She gave the example of giving birth to a child in China, where strict birth control policy has been carried out for years and birth permissions are necessary even for married couples. "But to have a baby is my own business — why does someone else have to step in?"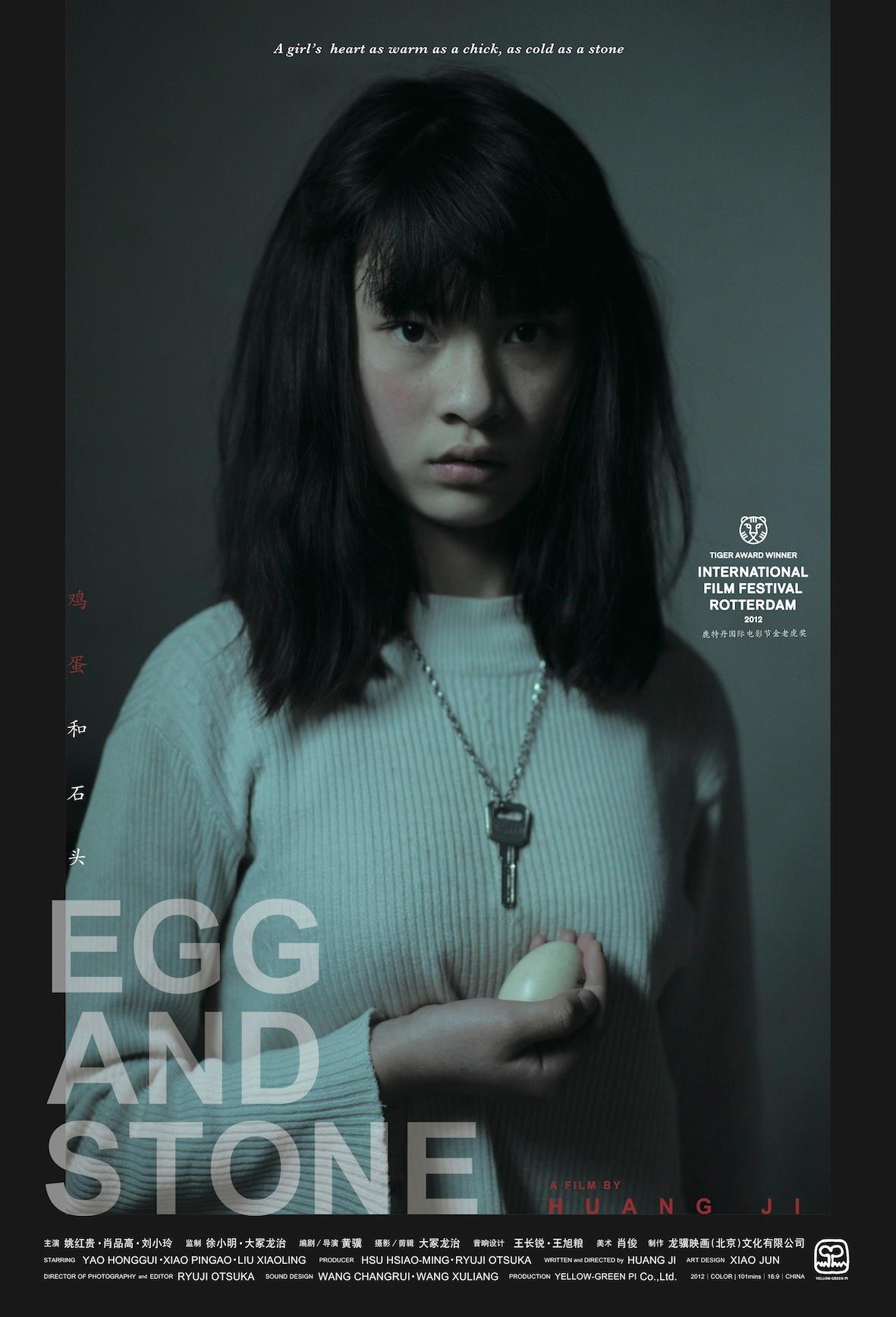 Nevertheless, while China shifts focus to develop its international "soft power" and the Chinese mainstream movie industry booms, many Chinese independent filmmakers are attempting to stay on the same path as Huang.
For many years, independent films lived in a "gray zone" in China. Two of the most prestigious independent film distribution platforms, the Beijing Independent Film Festival and the Yunnan Multi Culture Visual Festival, both lived a relatively peaceful life for about a decade. But the Chinese authorities have grown increasingly intolerant toward independent artists and their works, which fall outside of the censorship system.
In 2013, the year after Chinese President Xi Jinping took office, the Beijing festival managed to continue but didn't open to the public. The Yunnan festival was canceled entirely. Last year, the Beijing festival followed Yunnan's tragic fate but on a larger scale; organizers were temporarily arrested, copies of the entries confiscated, and the film festival became a filmless festival.
But it finds a way to live on.

"Originally, we wanted to bring the unfulfilled 2014 festival to New York. But why not just bring the best from the past three years to the more demanding New York City audience?" said Karin Chien, an independent film producer, who co-organized a screening of 30 films from the Beijing festival.

Through crowdfunding on Kickstarter, a total of $14,496 was collected to bring to life Cinema on the Edge: The Best of the Beijing Independent Film Festival 2012–2014, running from Aug. 7 to Sept. 13. (The organizers plan to distribute some of the films online — including Egg and Stone.) The screening is ongoing throughout the city and the film's directors themselves are flown in to meet with audiences. For Huang Ji, it's her first encounter with the city.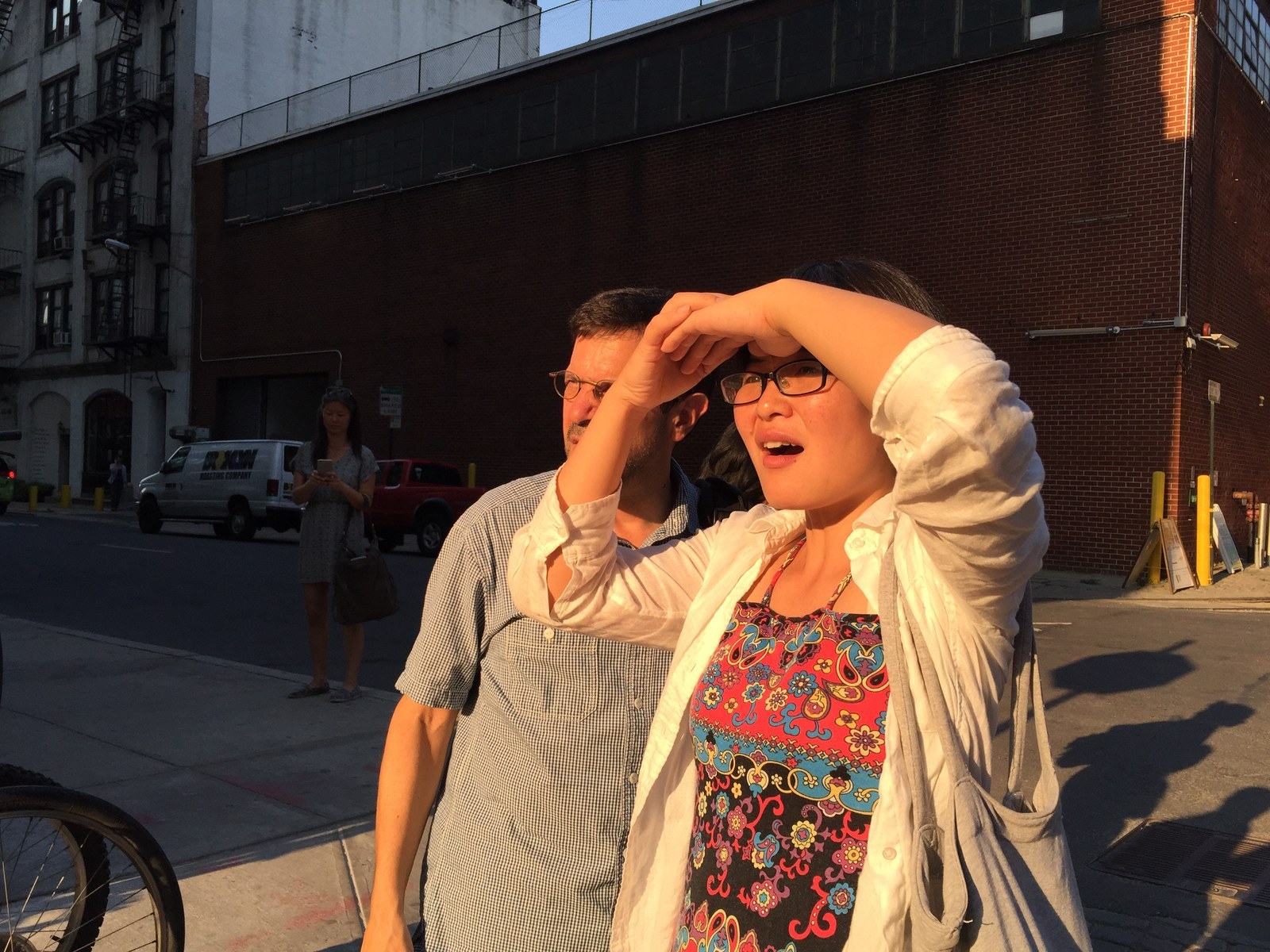 The 31-year-old Beijing-based filmmaker arrived in New York for the first time on Sunday, to attend the New York premiere of Egg and Stone the next day. It was three years after the theater went black in Beijing, ending her movie's short-lived Chinese premiere.

At first sight, Huang doesn't immediately give off the feeling of "cool" that people often use to try to guess the identity of an artist. She's small, with a simple boyish short haircut and eyes that are almost too sincere. She sounds like a young girl when she laughs. She stumbles at times and is all too human — the New York MetroCard is a challenge she has yet to conquer; when she talks to a reporter, she forgets the sandwich she's eating, then rushes to eat before the premiere, then still has it at hand after an extended Q&A for the film.
It's no wonder it took a long time for the actress playing the lead character in the film, Honggui, to believe that Huang was actually a film director. With a degree in screenwriting from China's top film school, the Beijing Film Academy, Huang still has some of the personality traits of a girl who grew up in mountains, which is partly the result of a childhood memory she had never brought up until she made Egg and Stone.
Before Beijing, Huang Ji spent her entire life in a mountainous village, whose name translates to "Hibiscus," in central China's Hunan Province. When she was young, her parents left her and her little brother for better-off Guangdong Province, where they opened a small clinic and sent money back home. The family of Huang's aunt brought the siblings up. Huang became a typical "left-behind child," years before the term was coined.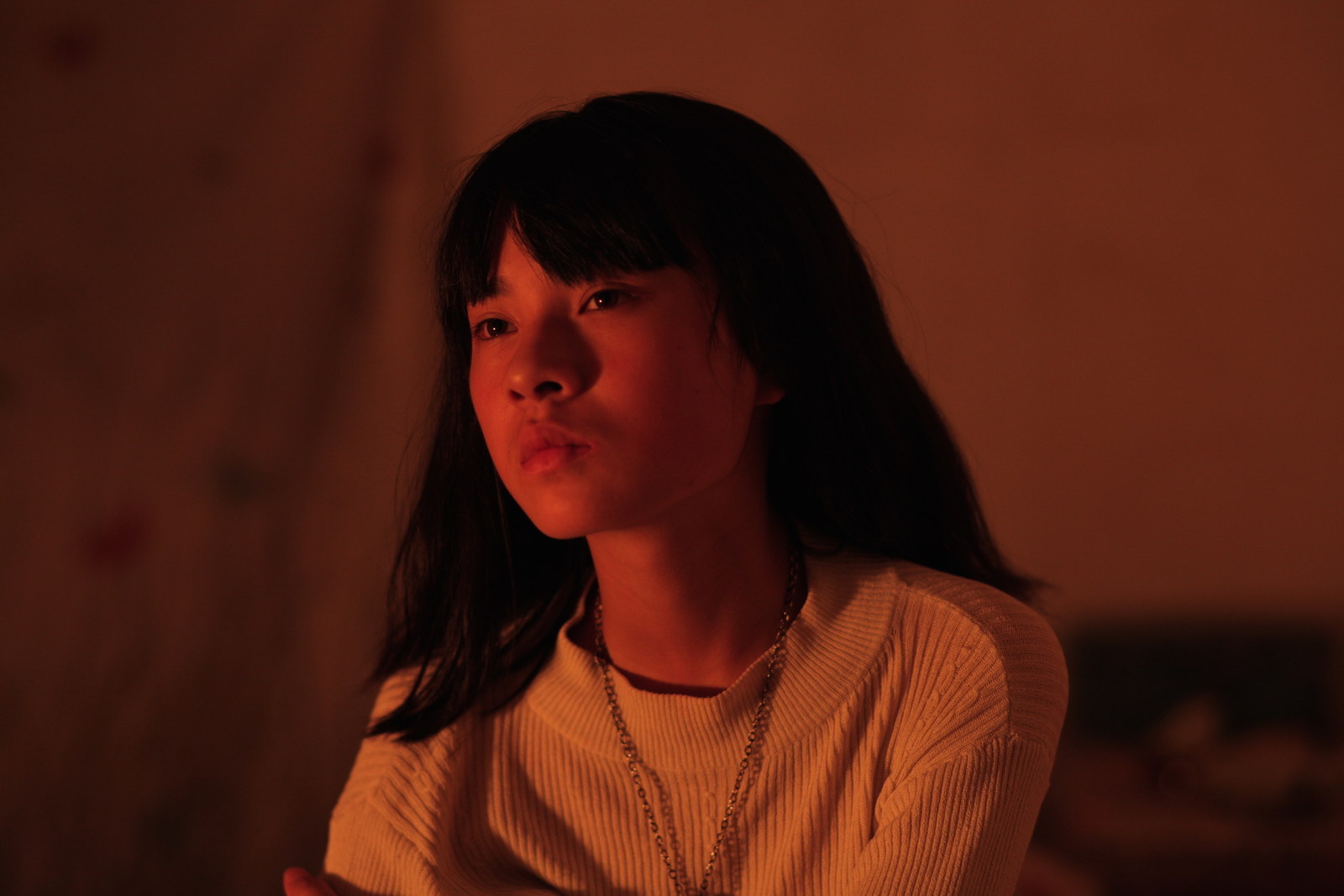 China has an estimated 61 million "left-behind children." Facing a wealth gap between the city and the villages, their parents have no other choice than to migrate to work in big coastal cities among a light-speed trend of urbanization so that they can bring home more.
But because of the Hukou system — an ID system confining a person to the birthplace — the rural children aren't qualified for public elementary schools in big cities and often have to attend expensive private schools so as to live with their parents. Even that's a makeshift plan: After elementary education, the children will have to be sent back to where they were registered into the Hukou system. Often, they suffer from a lack of parental care and live with illiterate grandparents.
When Huang Ji was 8, she attended the funeral of a family member. In the custom of many rural areas of China, villagers and family members usually gather after funerals, with the adults eating and playing mahjong. The children were gathered on a Kang bed in the room. It was a normal funeral celebration, except that the little girl felt a touch from a then 19-year-old distant relative.
She never told anyone. Only after she grew older, she gradually realized that it was sexual abuse. It was an uncomfortable memory that even contributed in "shaping her characteristics," as she put it, but as a brave woman and mature director, she decided to face her past by making a film out of it.
In 2011, she returned to her hometown, interviewed dozens of girls who shared her pain, found her cast among villagers, and spent a year there shooting with her husband/cinematographer/producer Ryuji Otsuka. She said the storyline of Egg and Stone was based on reality.
"The 'seeds' weren't able to find the soil to grow in China, but they might have a chance here."
As a filmmaker who wants to tell stories for her fellow citizens, she attempted to apply for release permission after the film was finished. A friend who works inside government and has personal contacts in the State Administration of Radio, Film and Television gave a copy of Egg and Stone to an officer. But the officer never get back to them, she said, and Huang never knew whether the officer reviewed the film or not. Underage sexual abuse as a topic is taboo in China — or at least nobody before Huang has told such story.
"You can see Honggui wearing underpants, but at least there could be a grading system for me to tell the story, instead of denying it at all," said Huang Ji. There's no nudity in the film.
The film is extremely — almost brutally — honest. An abortion scene lasts more than four minutes with no cutting away. When the audience asked about that decision, she said: "When I was making Egg and Stone, I asked the doctor to do a rehearsal of abortion. Four minutes was exactly the length it took. If I cut it down to 20 seconds, I think that's lying."
She likes to
treat her films as her children, or as "seeds," and notes that she
conceived her now 3-year-old daughter during the postproduction of
the movie. On Wednesday
evening, she was due to attend the screening of A Filmless Festival
alongside Wang Wo, a filmmaker who documented the cancellation of the
2014 Beijing Independent Film Festival. Though she's in New York this
time, her husband is taking care of their baby again. But things are way
different than 2012.
"The 'seeds' weren't able to find the soil to grow in China, but they might have a chance here," she said.