Taylor Swift Is Going To Sell Her Clothing Line In China And Her Fans Are Going Insane
"Come rob me, Taylor," one fan declares.
Taylor Swift (aka T-Swizzle, aka Tay-Tay, aka Everyone's Imaginary Best Friend) didn't start her official career in China until last year, but it is accelerating at light speed.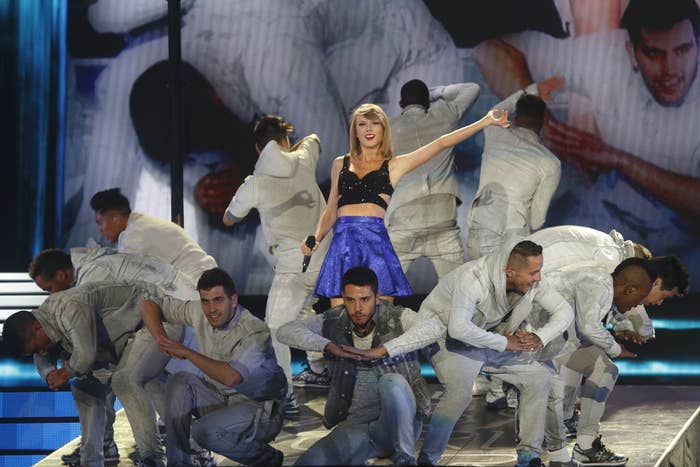 She clearly was able to tell that her Chinese fans still don't get it enough Taylor in their lives, so she's launching her clothing line on Chinese online retailer JD.com. (It'll be be available after August 8th.)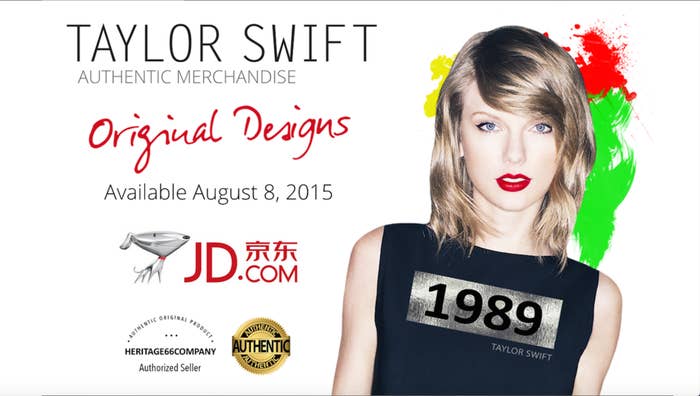 "Wtf Meimei* is finally coming to grab my purse!" one user — who calls herself "Miss Qingyan On The Pond Side" — wrote on Sina Weibo, echoing the sentiments of many.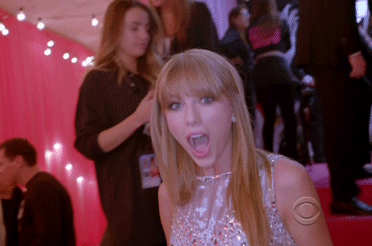 The items to be sold will include dresses, sweatshirts and tops, according to CNN.

For those fans who weren't quite lightning on their feet when tickets went on sale, this is still a great consolation prize. User Joyezhuzzz says, "Since I'm not able to get to the concert, I'll just buy some clothes."

This is a closer look at "shake it off ✅," one of the pieces belonging to the "Exclusive Taylor Swift Fashion Line."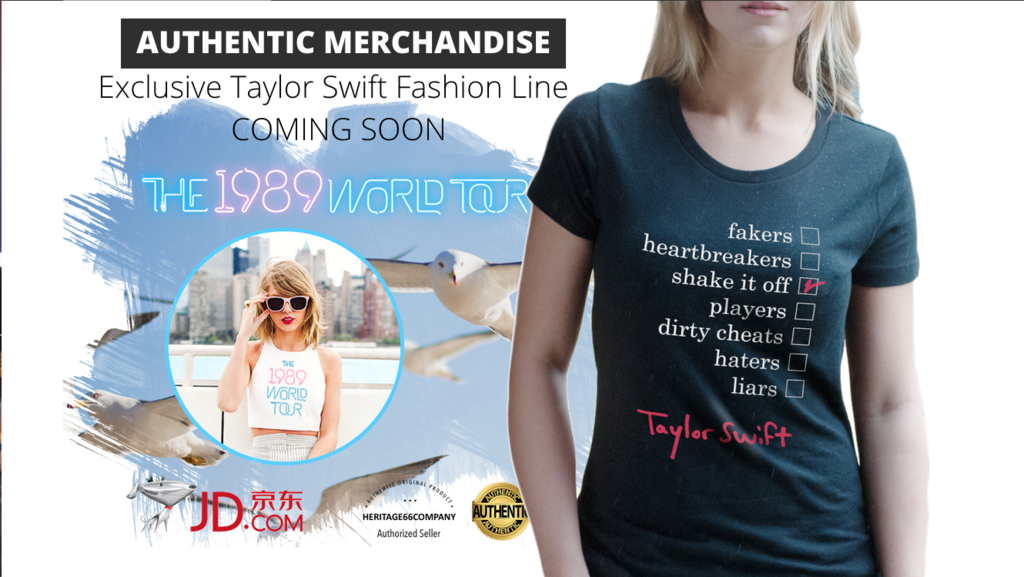 While some users like "TaylorSwift_MNP" have already decided to blindly "buy buy buy buy off the whole shop," some other fans like user "Donnie_Photograph" wish that the clothes could "have more of a feel of designing instead of souvenir shirts."

In a promo video for the line, Taylor can be heard saying "Ni Hao" ("Hello" in Chinese) while wearing a tank top reading "CHINA 2015," urging her Chinese fans to "be sure to check out my new authentic merch now available in China."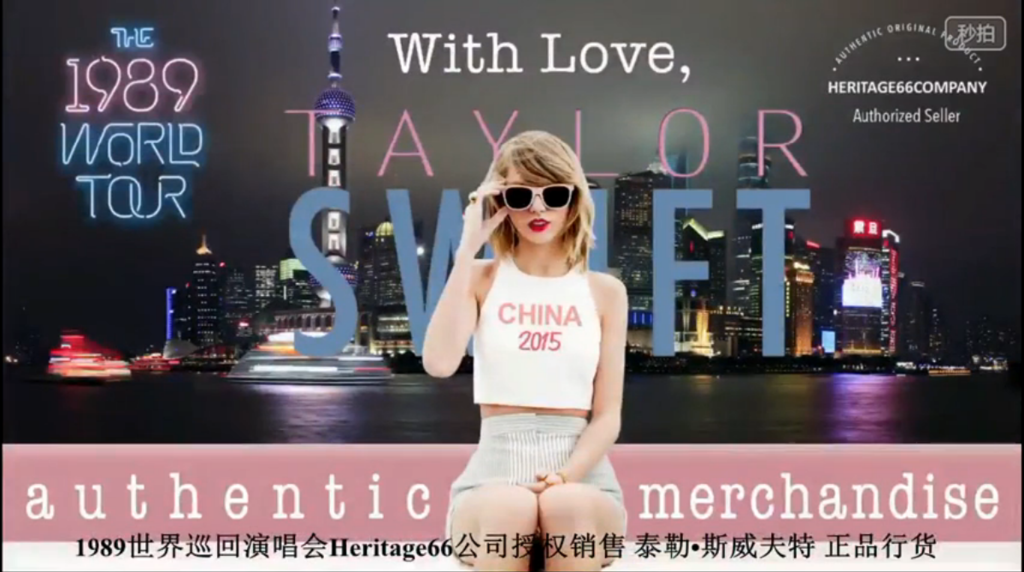 Fans went nuts over her speaking Chinese (just one sentence, but who cares), and they watched the 34 second-long video on repeat like user Annie Chan did, "Hug me tightly those Mei fans who also watched over 20 times!"

At this point, you're probably wondering what are "Mei fans," and who the hell is "Meimei?"

But fans are not sure about whether to tell her that, expressing their worries that Meimei won't come to China again knowing the origin of her nickname. So guys, shhhhhh☝️, let's not go breaking Zhang Ningning's heart. 😜