The Great Wall Of China Is Slowly But Surely Becoming Less Great
Bad maintenance, natural erosion, tourist-made damage, and brick-stealing are taking their toll on the Great Wall.
The Great Wall of China is a UNESCO World Heritage Site and an indisputable symbol of Chinese culture.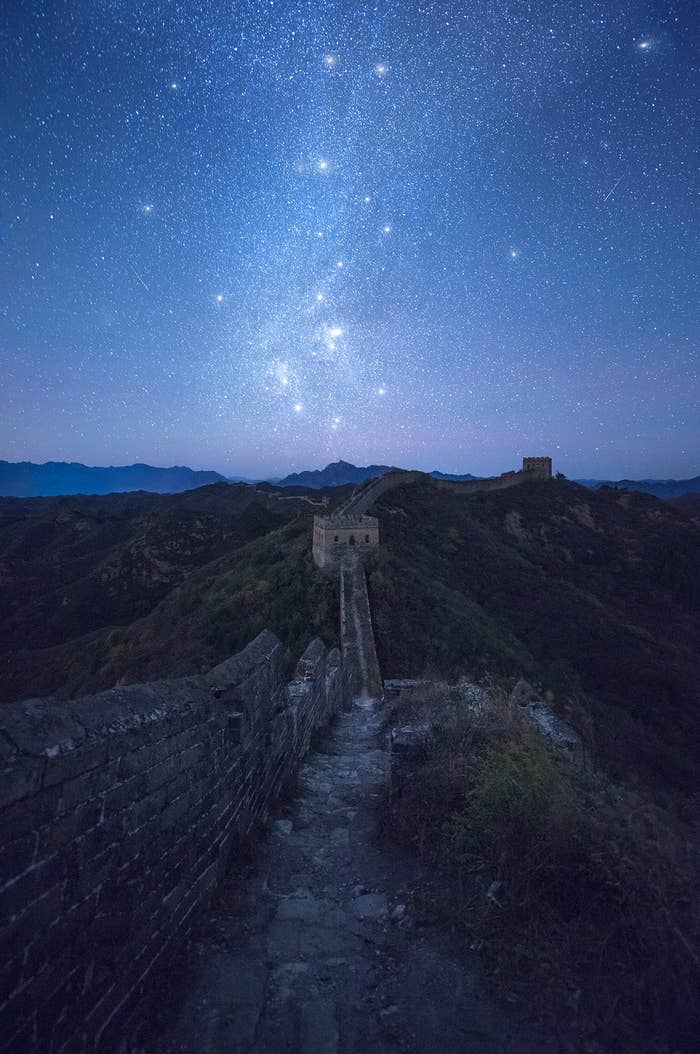 Over the course of 2,000 years, various dynasties built up the military defense project along more than 20,000 kilometers of the country's ancient northern border. Its unique nature attracts millions of tourists each year.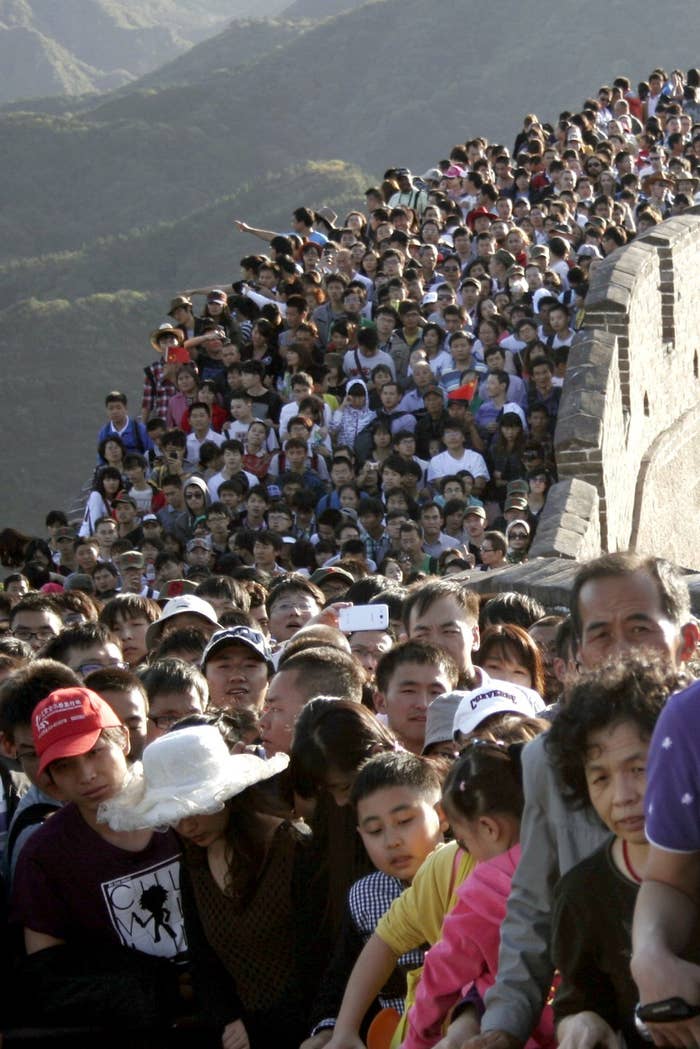 However, various factors have reduced the part of the Wall built during the Ming-dynasty (1368 - 1644) by almost a third, with 1,200 kilometers of 3,900 disappeared, reports local media citing the State Administration of Cultural Heritage.
At least another a third is badly endangered, too. (Much like this panda.)
One reason for the disappearance is natural erosion. With all the trees growing around — and even inside — the Wall, some of the vulnerable parts no longer quite join up.
And because of lax policing, local village residents sometimes steal bricks engraved with Chinese characters from the Great Wall and use them to build homes or sell them at market, for as cheap as 30 yuan a piece (=$5), according to state media.
The terrible maintenance is one contributor to the deteriorating situation. But its popularity isn't helping — the combined tourists are apparently over the capacity for the ancient wall to bear.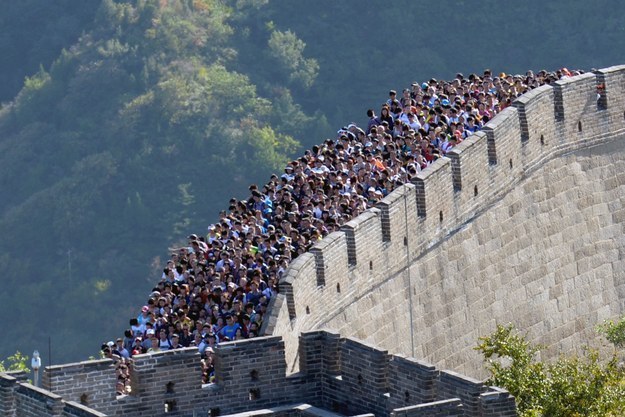 Tourists are also making the parts of the Wall in undeveloped areas — called the "wild Great Wall" by savvy Chinese hikers — even worse. This board says "No admittance," but tourists routinely ignore it.
There's actually Great Wall Protection Regulations that went into effect in 2006, which lists a fine between $200 to almost $1,000 for tourists crossing the line. But the lack of law enforcement in the area leaves the regulation a piece of paper.
This woman sells calligraphy with Chinese proverbs near the Wall. Maybe she sells the old saying that warns against "ruining the Great Wall one builds."
It seems few are heeding that proverb. A Shanghai-based photographer, Fan Shi San, cycled 4,000 miles along the Great Wall and made a photo essay, which includes photos of the ancient wall painted with advertisements.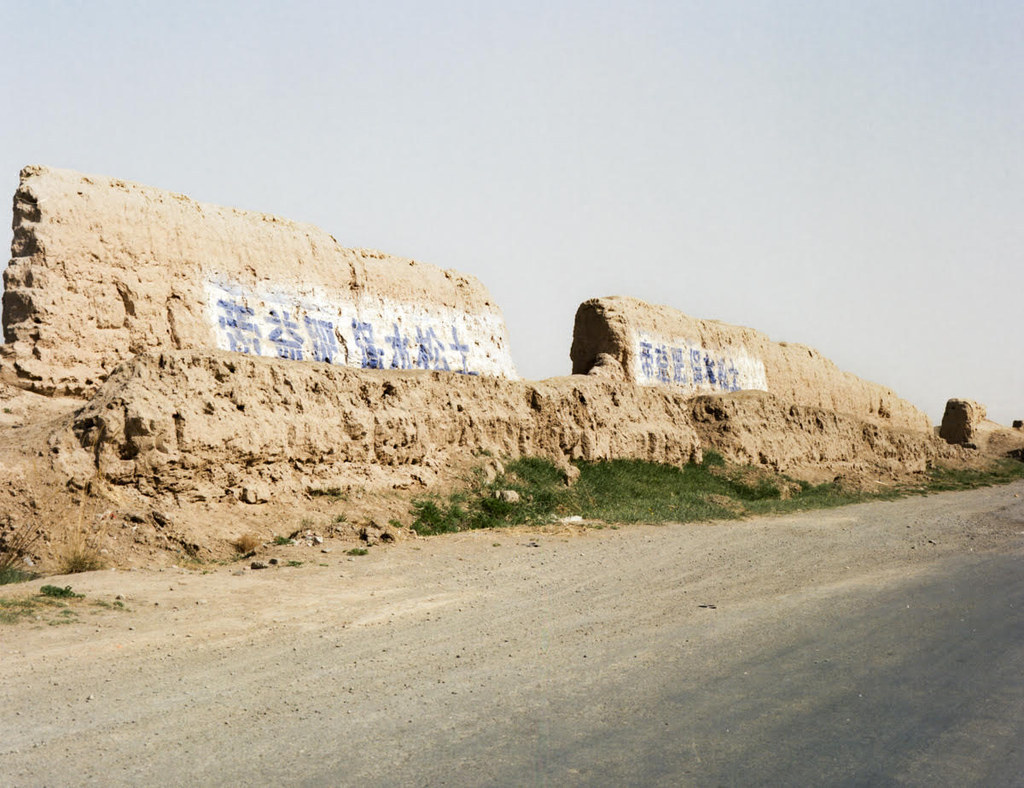 Despite all this, the Great Wall still brings in at least $30 million in income for China each year, according to an local media report in 2006. Well, at least for now — who knows how much longer the Wall will be around at this rate?