UPDATE:
Hours after the Chinese government announced its official response on the alleged death of Fan Jinghui, the Weibo ban was lifted. Searches for "Chinese captive" or "Fan Jinghui" now return results.
ISIS on Wednesday published the latest issue of its English-language propaganda magazine. Inside was an image of two bodies with the text "executed" stamped across them.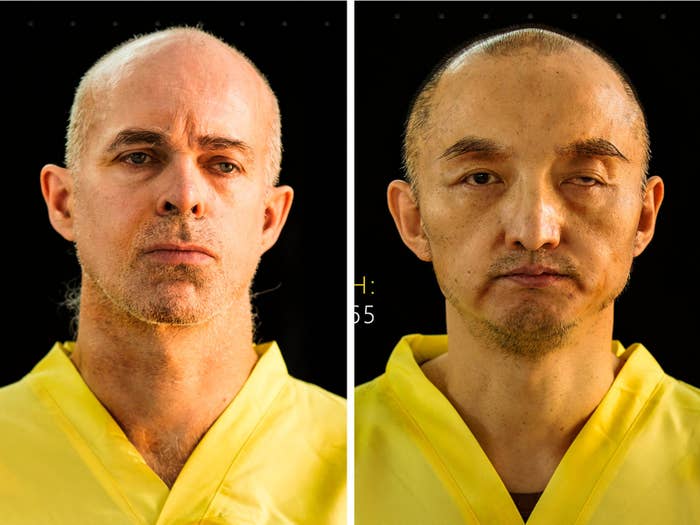 The two have been identified as Ole Johan Grimsgaard-Ofstad, 48, a graduate student from Norway, and Fan Jinghui, 50, a former middle-school teacher in Beijing and freelance advertising consultant, according to the New York Times. Both had been held by ISIS since at least September.
"The Chinese side has taken note of the relevant report and is deeply shocked by it," announced China's Foreign Ministry. "The Chinese government has been sparing no effort in rescuing him," the spokesperson added.

But the Chinese public is not allowed to talk about it. A trending hashtag on Weibo, translated as "IS claimed to have killed Chinese captive," received at least 678,000 views, before the link to the hashtag page broke. Then the hashtag vanished.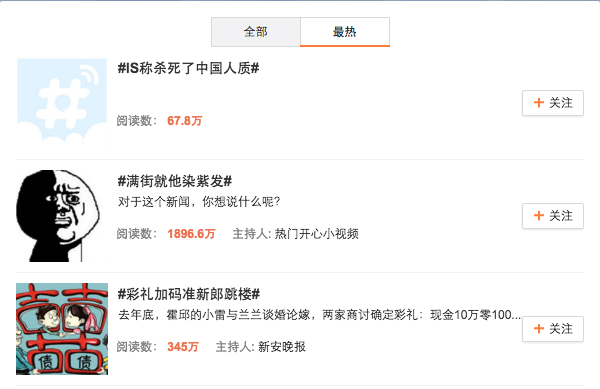 The Chinese words for "Chinese captive" disappeared as did the Chinese name "Fan." "Fan" is gone in English too. The search page now reads "sorry, no result can be found about 'Fan Jinghui.'"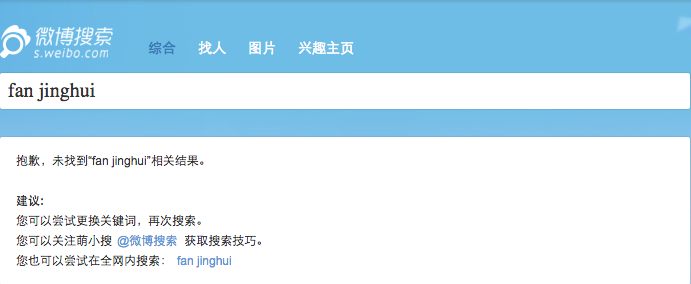 (There is one way around the block: searching the term "Norwegian captive" still brings up a few posts about Fan's killing, though they are all written in traditional Chinese.)
People do have greater freedom to talk about the alleged killing on WeChat, a more private messaging platform. But coverage from Chinese media posted before the official announcement were almost all removed.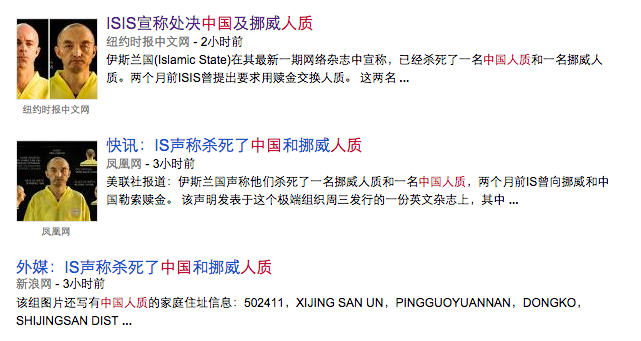 "He lived 50 years, but it took me less than five minutes to read all the news about him," read one of the only posts left, which managed to survive by talking about Fan in a indirect way. "I don't know him, but I'm just very, very sad for him."