This Song Will Get You Through Literally Every Awkward Dinner With Your Family
Whether you celebrate Spring Festival or not, this song will help you make it to the other side of any family gathering.
The Chinese New Year the biggest festival for people of Chinese descent, is around the corner BUT OMFG it can be stressful! Thankfully, a new satirical choir song sings through the pain and into our hearts.
The lyrics of the song, "Spring Festival Survival Toolkit," released last week on Weibo and YouTube, demonstrates how uncomfortable questions from family and relatives can be.
Yes, this intensely real song manages to hit on every single thing that you would want to avoid, much like the real Spring Festival.
Your love life:
Your career:
Just Being Generally Unhelpful:
And just when all seems bleak, the mood changes and arrives and the youth fight back with the creative insert of adrenaline-pumping rapping. From both the guys —
The song ends on hopeful tone, saying that everyone deserves to choose one's own life and the best way to spend family gathering is to put aside disagreement and indulge in the much purer "Mahjong all-nighter."
The genius product of Rainbow Chamber Singers, a Shanghai-based amateur choir group that's no stranger to going viral, who've opened up an unlikely form of satire performance — ~choral singing~.
Video of a live performance has been viewed over 30 million times on Weibo.
"Shanghai intangible cultural heritage," Weibo users cried, demanding the song be preserved forever.

And it was watched over 3.5 million times on Facebook after Taiwanese internet and TV picked it up.
Fans who speak other languages voluntarily translated the lyrics on popular video site, Bilibili.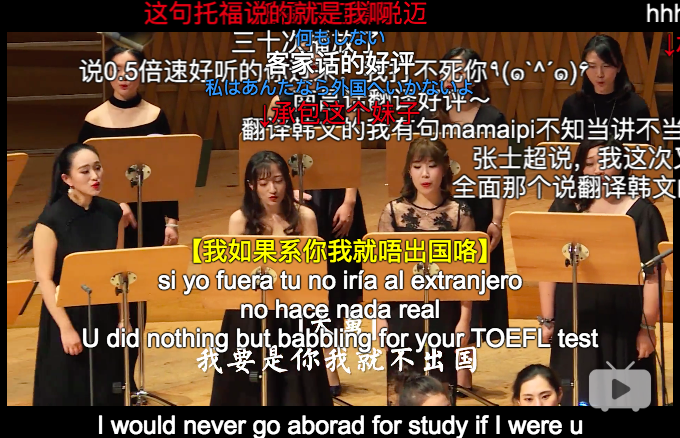 The group first went viral last year in a debut performance of a song with a weird name: "Zhang Shichao, Where the Hell Did You Put My House Key Last Night?"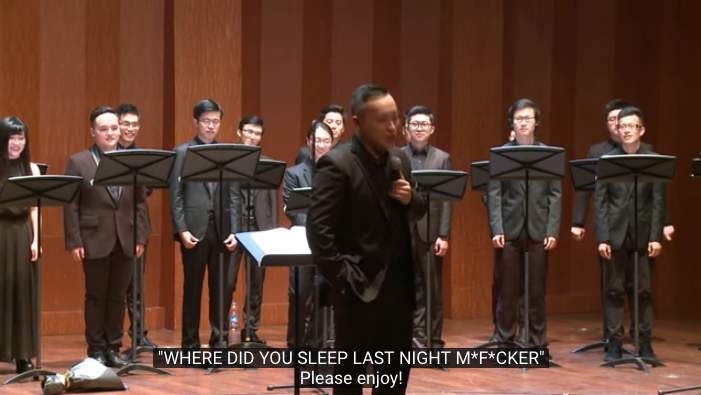 And the composer and conductor of the songs, Jin Chengzhi, has continued in coming up with more and more great chorus music for young people to laugh and cry over.