Every dark cloud has its silver lining. In the case of the second presidential debate, you can credit the Chinese internet for finding the (sort-of) bright side — karaoke!
Here are some lyrics from pop songs you'll find in in any Chinese karaoke hall that Weibo believes work seamlessly with the candidates' duet performance complete with links to listen along:
1.
"Someone's feelings are hurt / losing judgement is inevitable"
2.
"Little dimple long eyelash / so charming no medicine can cure / I slow down my pace / feel like being drunk"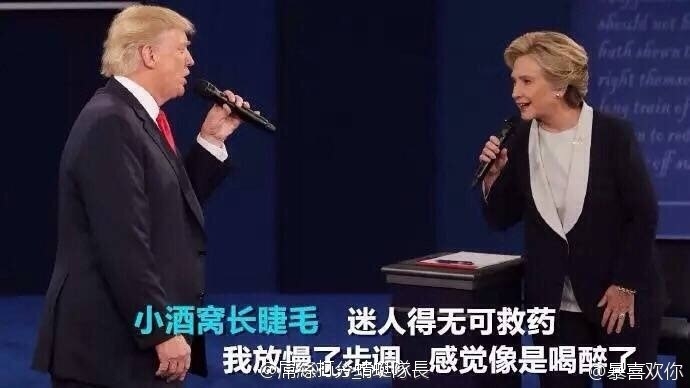 3.
"Male: Not enough time to love you really hard." "Female: [You] should've stopped those romantic affairs early."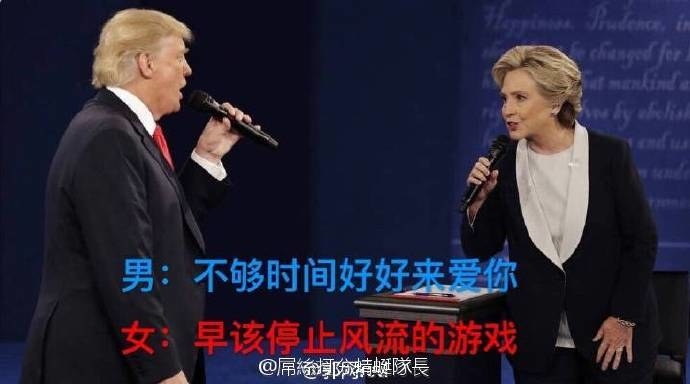 4.
"What else do you expect from me / what can I do"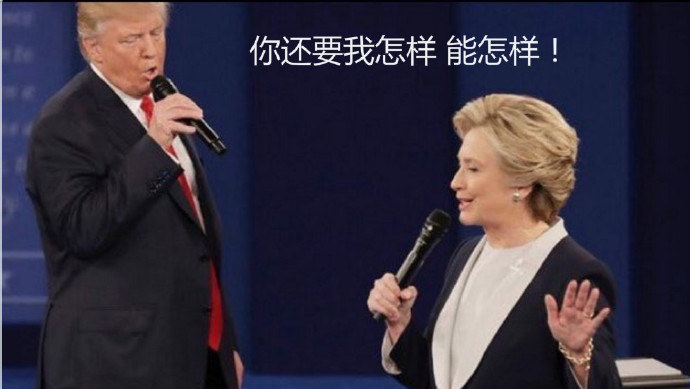 5.
"Listen to me / hand in hand let's go together / to create a great life"
6.
"Hey you / I'm talking about you / please come to my arms / don't pretend you don't care / you are obviously fallen"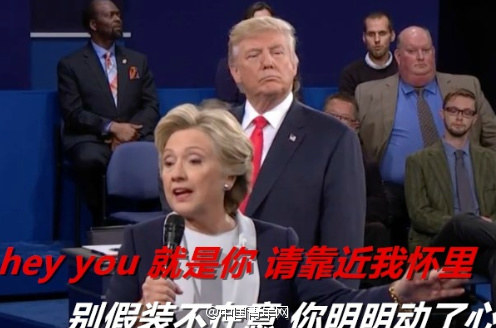 7.
"Darling / please fly slowly / be careful about the thorny roses ahead"
8.
"Female: are you also waiting / for the soulmate love"
9.
"Turn away and leave / Couldn't say 'break up' / love between bird and fish / It was just an accident"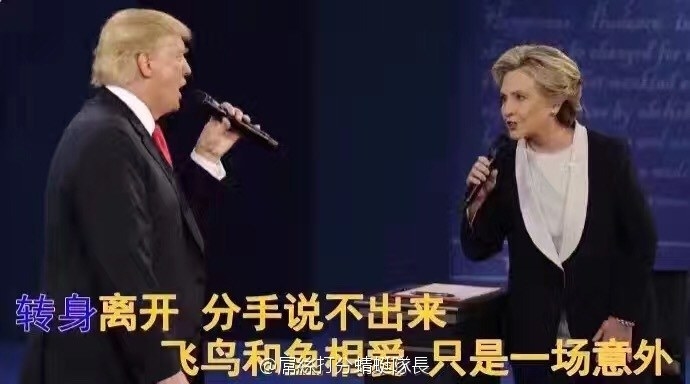 The Communist Youth League of China also joined in because why miss out on a chance to troll democracy?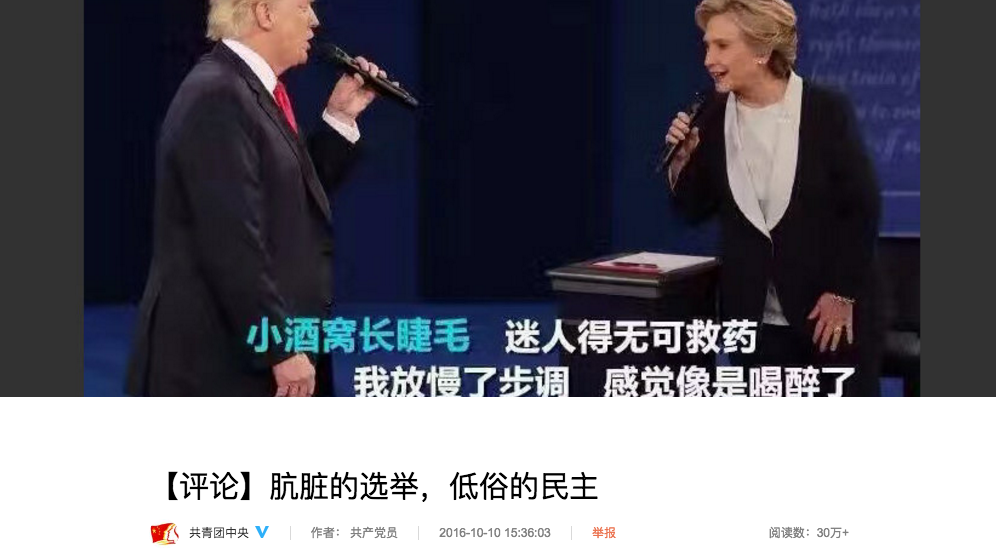 And also winning points for China: they brought the Photoshop to a lyrics fight.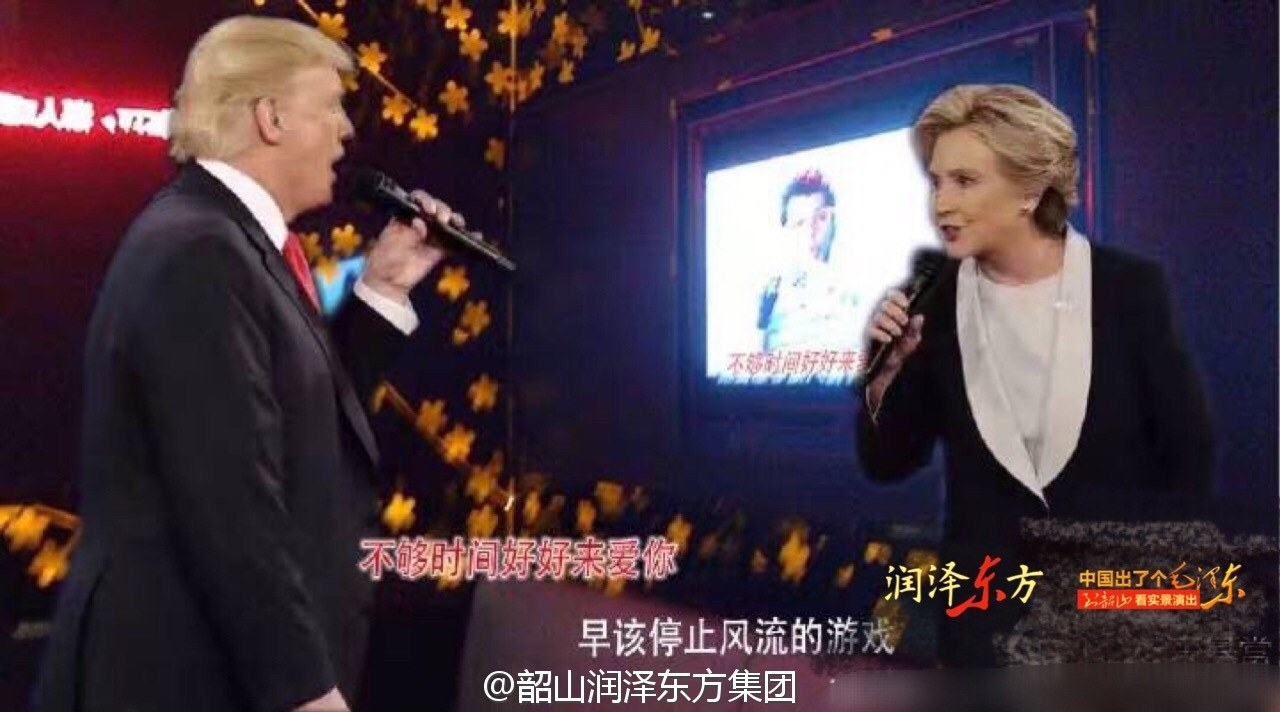 BOom.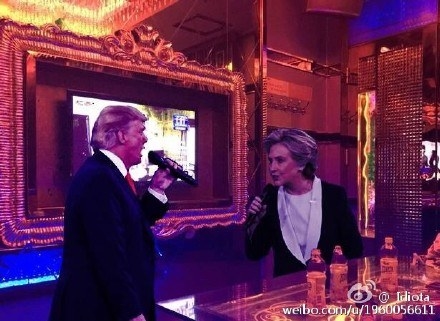 And with that we leave you with an entire music video that somebody made out of screenshots from the debate: