Japan, the original home of Pokémon, finally released the wildly popular Pokémon Go on Friday morning. But players from China, where the game isn't out yet, have flooded the servers.
This screenshot of a Dragonite — named "Long Live China!!!!" was posted on Reddit and immediately caused a huge stir.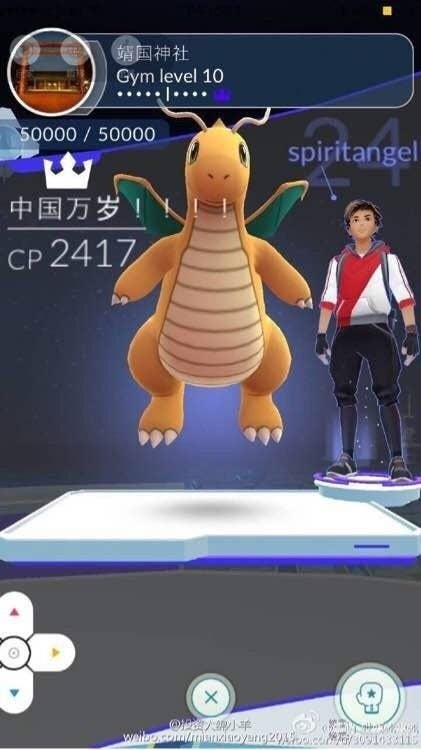 It wasn't just the name that got people riled, but the location of the gym it was placed over: the Yasukuni Shrine.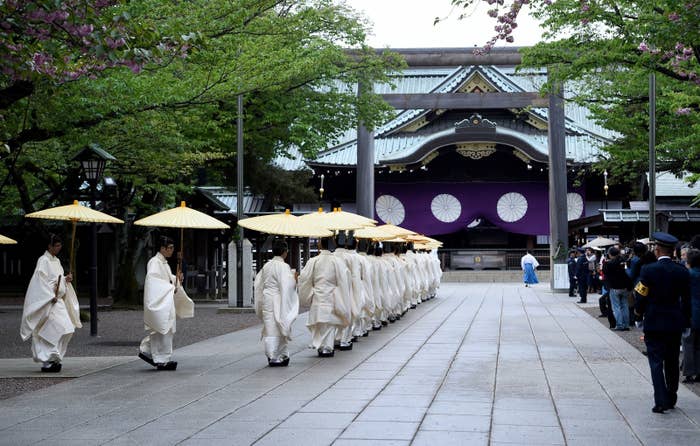 BuzzFeed News reached out to the group of Chinese Pokémon Go players, who confirmed that they were accountable of the act and spoofed their GPS to explore the Japanese server.
About fifty members of the group — whose "official" name is "CN_Pokémon Go" — "flew" to China via GPS manipulation during the trip that caused the stir.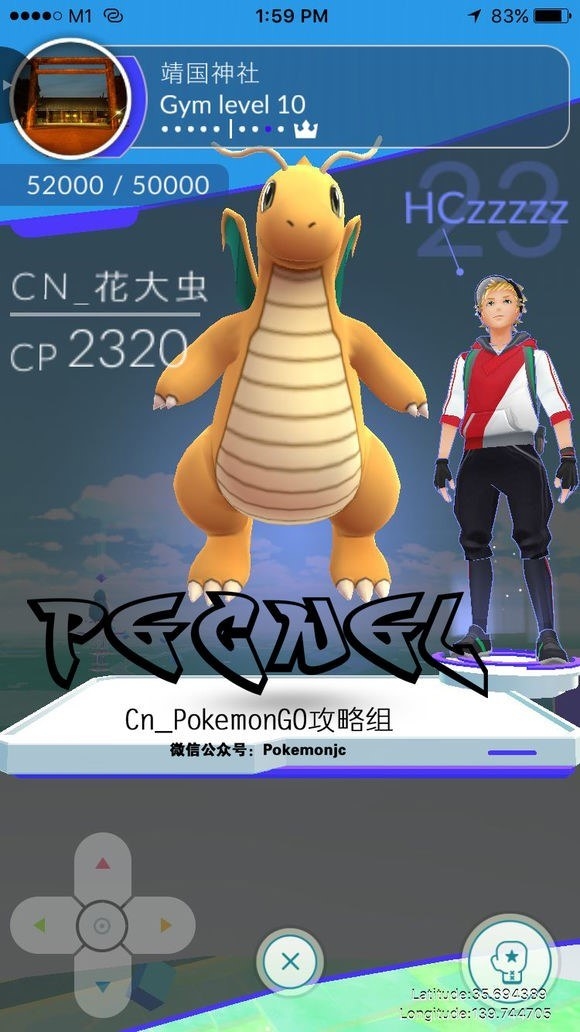 A Chinese Reddit user guessed the method of the virtual trip to Japan: "all I know is that they use a cracked version with built-in GPS spoof function and a walk simulation function." (Yang confirmed that was the case in his interview.)

Other players hope Niantic, the company that developed the game, will ban the Chinese spoofers.

Meanwhile, on mainstream Chinese social media, the Pokémon trainers are being lauded. "Excuse me, do you still need girlfriend, the kind as patriotic as you?" asked a popular Weibo comment.

"I almost picture my grandchild reading history textbooks depicting this national hero," read another.

"This is the post-90s way [of patriotism], the old men and women wouldn't know how to do it."

But of course, not every Chinese player agreed. "This is a game, we are here to enjoy it and we don't need this patriot shit," said one redditor.

Meanwhile in Japan, one Twitter user reacted by saying "I must beat this guy!"
While another asked the very genuine, but dangerous question, "is this the beginning of the first Pokémon proxy war?"

"You can say we are poor, we don't have the money to go abroad [to where Pokémon is available]," said Yang, who has been a big fan of Pokémon and Pokémon games since childhood. "But we just wanted to play and look at the virtual world."