This is Jay Chou. If you haven't heard of him, that's a shame, because he is THE legend in the contemporary Chinese pop (or C-pop) world.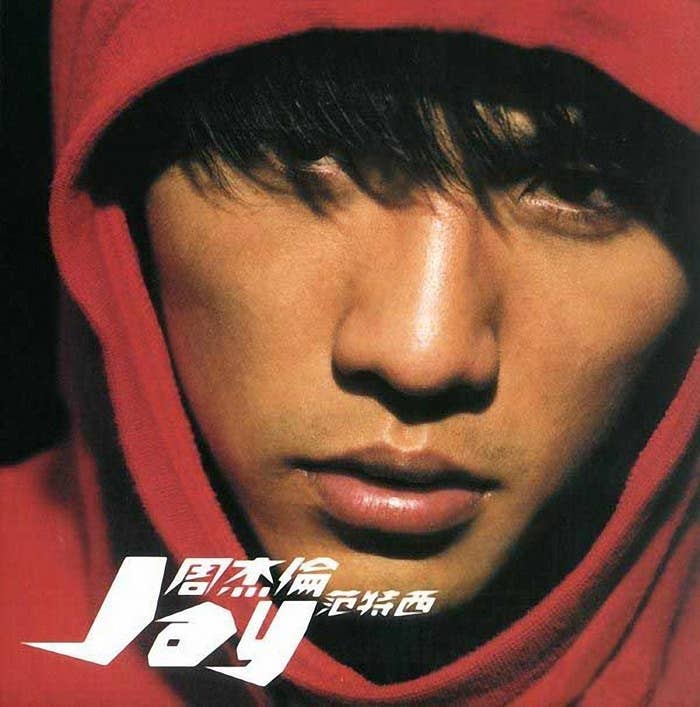 For more than a decade, the Taiwanese singer's music has dominated the hearts of millions of fans. From Taiwan to Hong Kong, mainland China to Singapore, Malaysia, and every other Mandarin-speaking areas all over the world, Chou is absolutely adored.
The 36-year-old pop singer's fandom loves him so much that they named July 16 a holiday — "Jay Chou Day." They've been celebrating it annually since 2003 — only three years after he hit the music scene. The day is meant to celebrate his unique music style and the personal charisma that first charmed the C-pop world.
It's safe to say Chinese and Taiwanese twentysomethings grew up listening to Jay's pop music, which is a mix of R&B, rock, hip-hop and his trademark mumbling.
This year marks the 13th anniversary of the holiday.
"I'd rather stay in your songs and never grow up," one member of his fan club posted, linking his song titles into a complete sentence.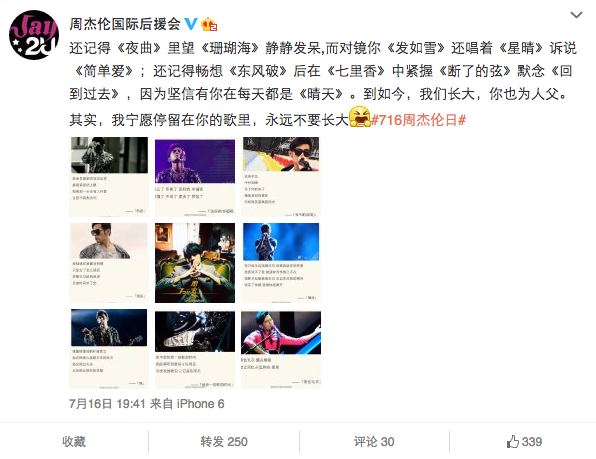 Even ~brands~ got in on the action. Coca-Cola China's staffers clearly grew up listening to Jay and posted to celebrate, too.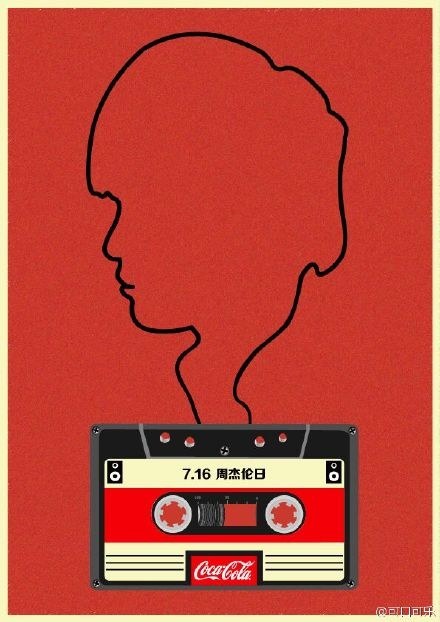 Just how popular is Chou? There's a freaking asteroid named after him: "257248 Chouchiehlun". (The Taiwanese astronomers who found the asteroid were fans.)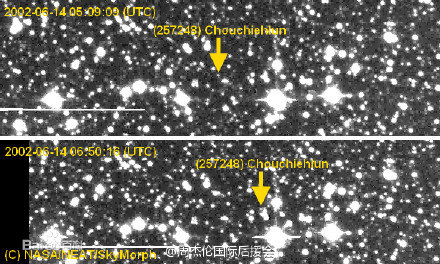 Jay Chou launched his debut album Jay in 2000, when he was a 21-year-old, awfully shy but awfully talented young singer-composer.
It was second album, Fantasy, released just a year later, that catapulted him to stardom. Fantasy swept all of the region's major music awards, and from then on, his music career has been unstoppable.
And it doesn't hurt that he's so easy on the eyes either...
And if he seems familiar to fans of mediocre superhero movies, that's because he starred as "Kato" in the remake of The Green Hornet released in 2011, alongside Seth Rogen and Cameron Diaz.
At the age of 35, he became the ultimate fairy tale prince by marrying an astonishingly beautiful then 21-year-old Taiwanese model and actress, Hannah Quinlivan, and held a wedding fit for a royal family.
How can he not being the real-life Prince Charming with a real white horse and such a beauty of a wife.
The wedding, the epic wedding, the wedding that every girl dreams about, was held at 900-year-old Selby Abbey in the U.K. He composed the wedding song himself, and invited a local orchestra to accompany him.
The moment was shared by all of their relatives and close friends at scene, and was later posted and shared by millions of people all over the world.
His fans all swooned, unable to believe that the prince they'd all fallen for was now walking down the aisle towards his princess.
Why there's so much dust in here...
This year's Jay Chou Day was made all the better by the fact that the sweet new couple just had a newborn baby girl on July 10.