This is Joshua Wong, a 19-year old student who is very popular in Hong Kong as the face of Hong Kong's pro-democracy movement for the past five years.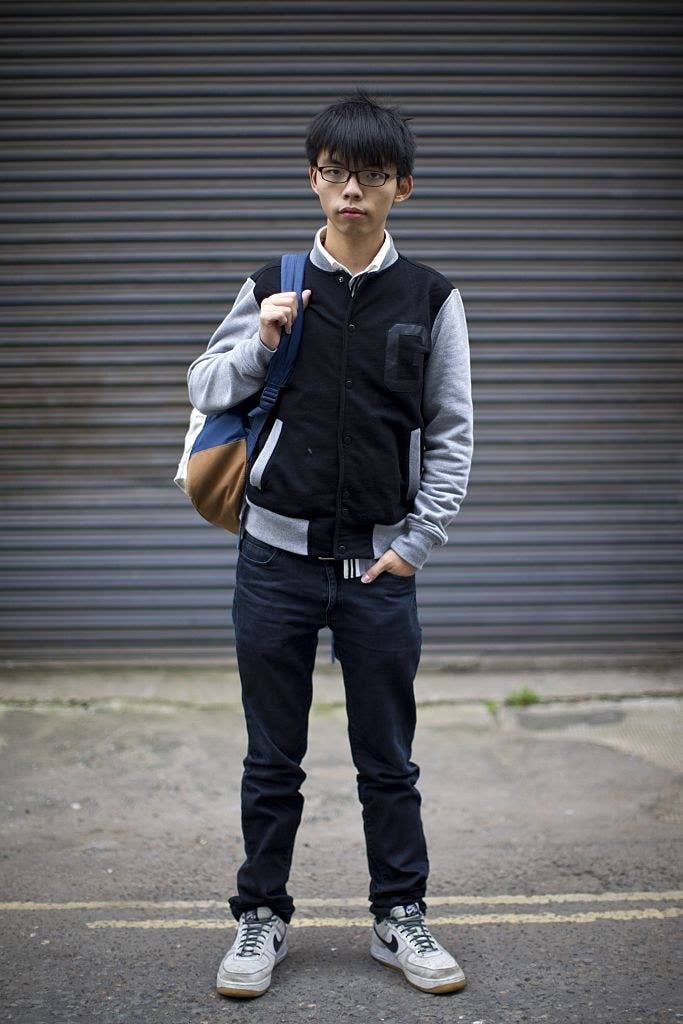 How popular is he? In 2014, after tens of thousands of people took to the streets of Hong Kong demanding more democracy, Time magazine's Asia edition called him "the face of protest" on its cover, just a few days before his 18th birthday. The New York Sun said he should be given a Nobel Peace Prize.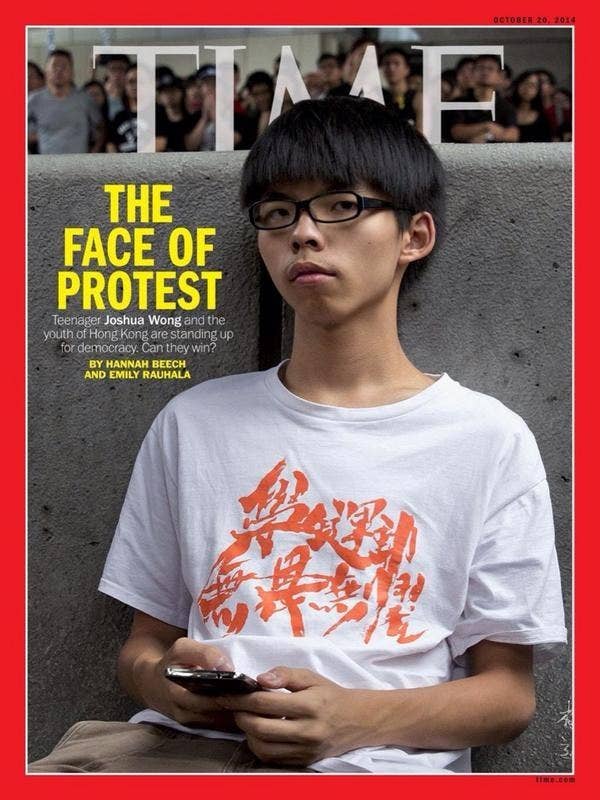 Wong was in the U.S. this week visiting top universities like Columbia and NYU. His goal is to ask future international decision-makers to support a push for a referendum in Hong Kong to decide if it wants to split from China.
The referendum is at the top of the agenda for Wong's brand-new political party, Demosistō, which means "People Standing." (He may have a party, but the 19-year-old has to wait two more years to be old enough to run for office.)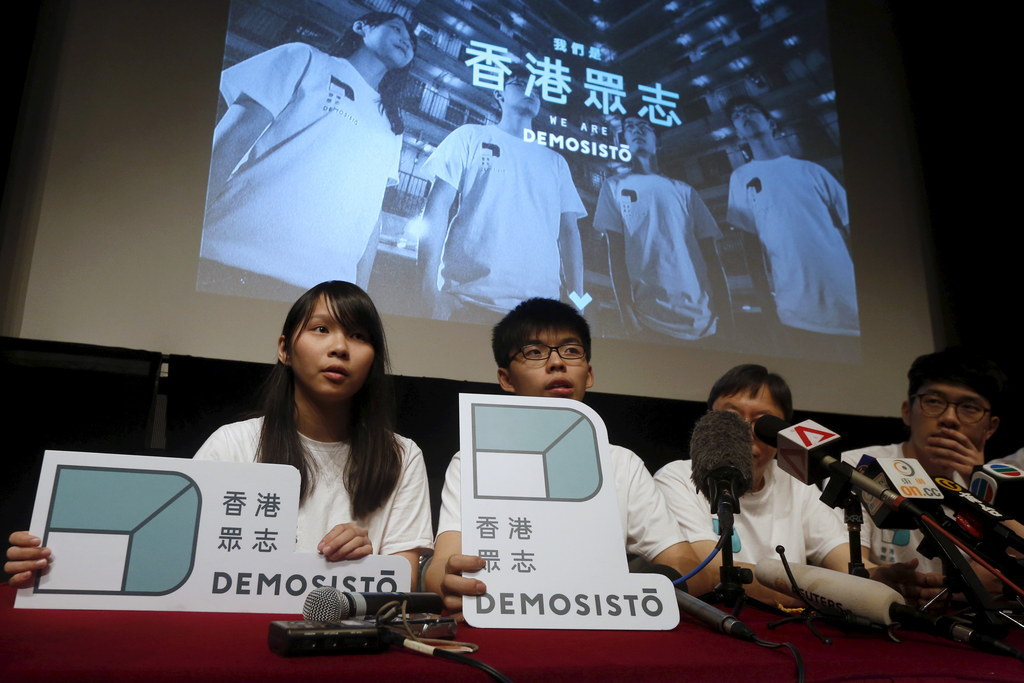 When he returns to Hong Kong, Wong will face trial over charges related to the Umbrella Movement, when tens of thousands of people took to the streets demanding the right to choose their own top executive in the 2017 election. Their symbol became the umbrella, which they used to fend off pepper spray attacks from the police.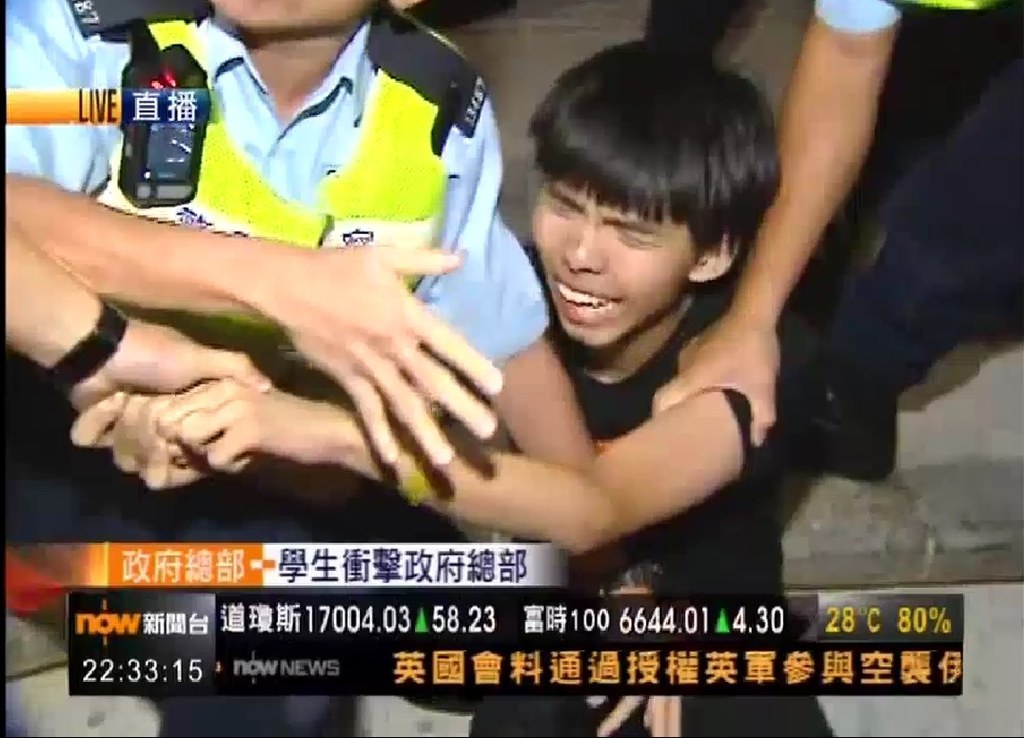 Wong's name is among the blocked terms on the Chinese social network Weibo. He has also reportedly been placed under a travel ban to Malaysia because of "anti-China" views.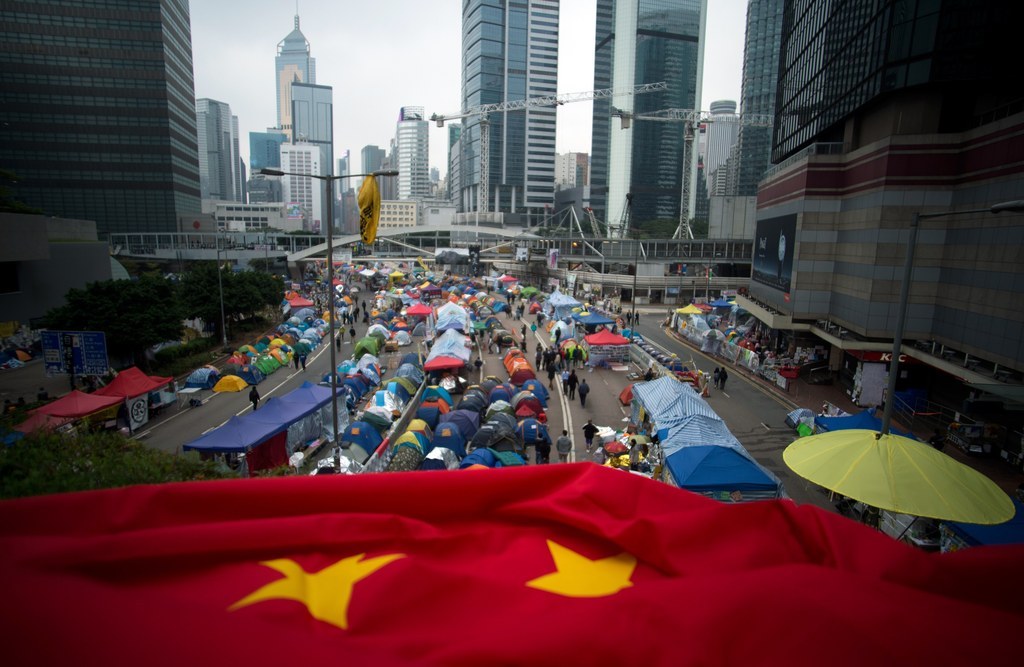 With all that, it's easy to forget Wong is still a university student. That's because he started his political activism early — when he was just 14.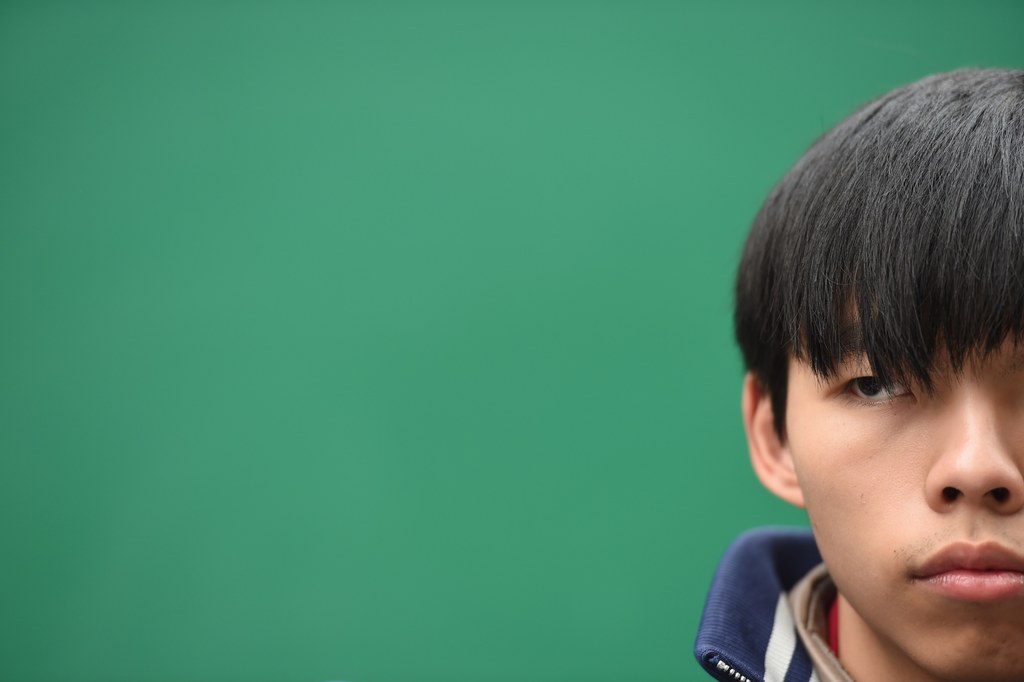 The year was 2011 and Wong founded Scholarism, a pro-democracy youth and student advocacy group.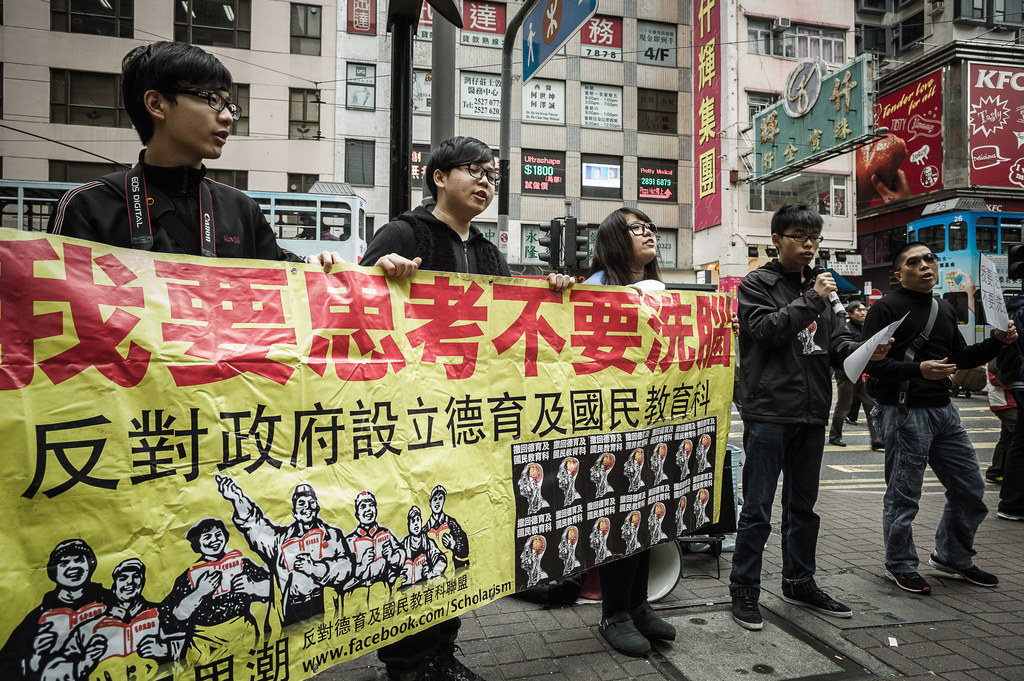 But it wasn't until 2014 when Wong really came into the spotlight. In September of that year, he triggered the Umbrella Movement protests: he was the one who walked to a podium outside the Central Government Offices and called on people to break in and occupy the square in front of the buildings.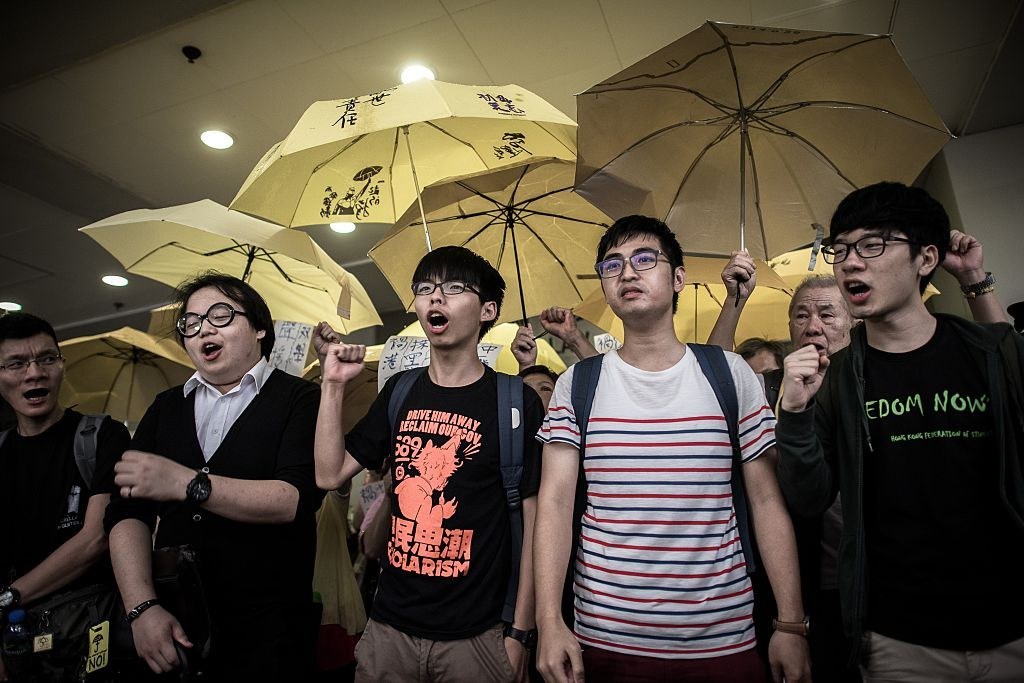 The protests lasted for 79 days.
But not everyone likes Wong. On his Facebook page — where nearly 300,000 people follow him — there are tons of angry emojis and negative comments, calling him a "liar" who "just wants to make his way up." He's picked up the negative nickname "kappa," which is the name of a mythical Japanese river monster that some think he bears a resemblance to.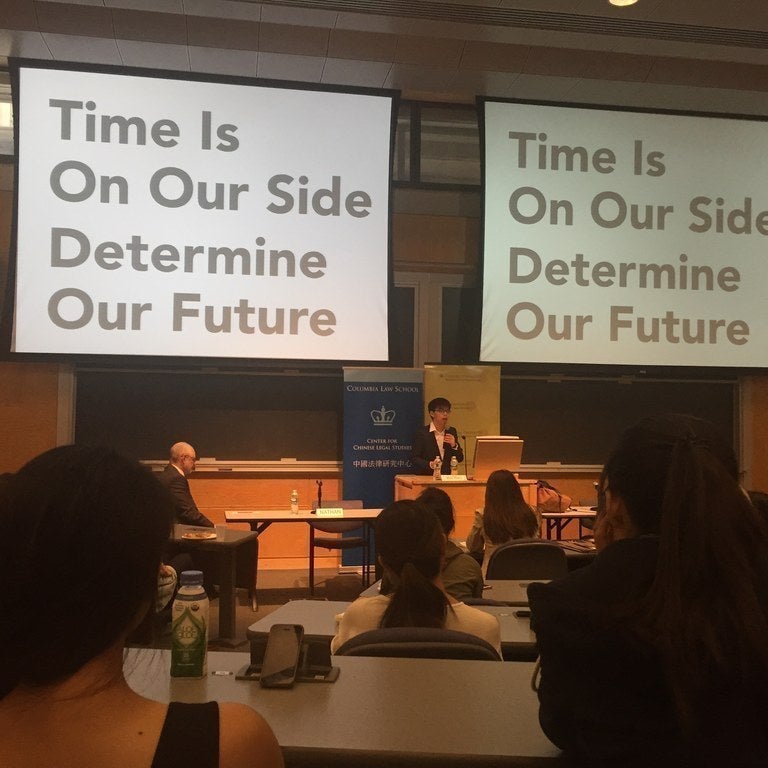 Wong is also challenged when he goes abroad, like at his Monday speech at Columbia University, where a visiting scholar from mainland China asked him if he identified as "Chinese." A student from Hong Kong at the event said "people just want the kid to shut up."
Since he has put on a politician's hat, people have started looking at him differently. Many are frustrated with him because the protests in Hong Kong didn't bring about any change.
Wong admits that not everyone is going to like him. "Because I'm younger, it's easy to gain attention. But gaining attention doesn't mean that people will 100% support," he recently told BuzzFeed Japan. "That's why it is just a stepping stone for me to direct attention to the issues I'm concerned about."