People Are Wearing Bras Outside Their Clothes After A Woman Was Jailed For "Assault By Breast"
Say hello to the new icon of Hong Kong's latest wave of protests.
More than a hundred Hong Kong residents gathered outside the Wan Chai Police Headquarters on Sunday morning wearing colorful bras on top of their clothing.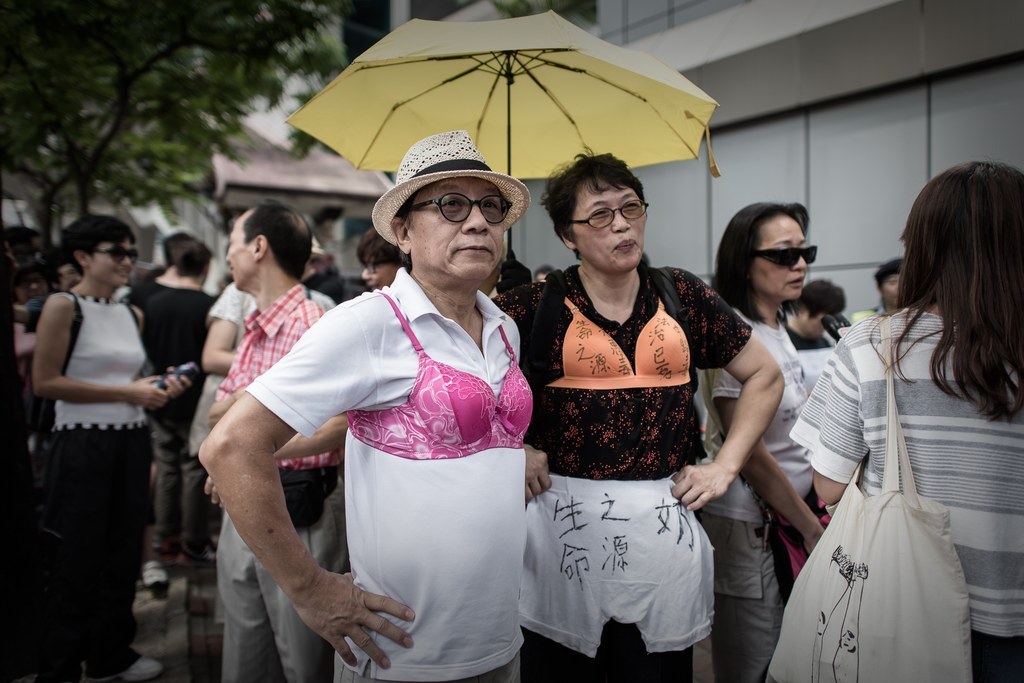 Or just the bras on their own in some cases.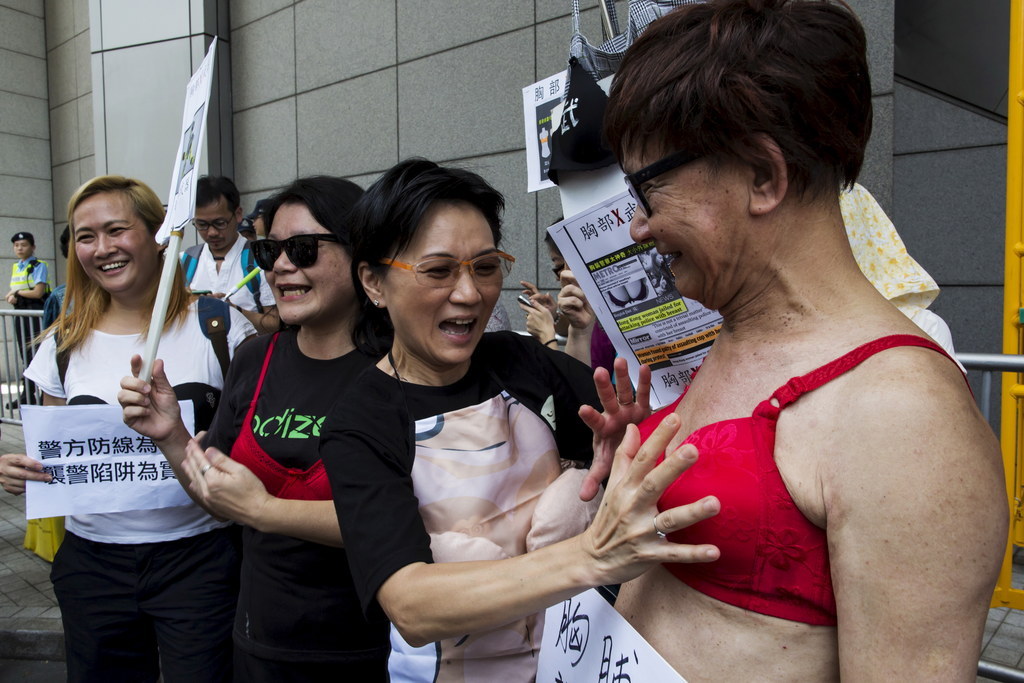 The group was there to support a Hong Kong woman named Ng Lai-ying who was sentenced to 3.5 months in jail last week. She said a police officer grabbed her; the officer claimed she purposefully bumped into him with her chest, "assaulting" him.
A local magistrate, Chan Pik-kiu, rejected Ng's claim and accused her of lying, according to CNN. Chan said during the trial: "You used your female identity to trump up the allegation that the officer had molested you. This is a malicious act."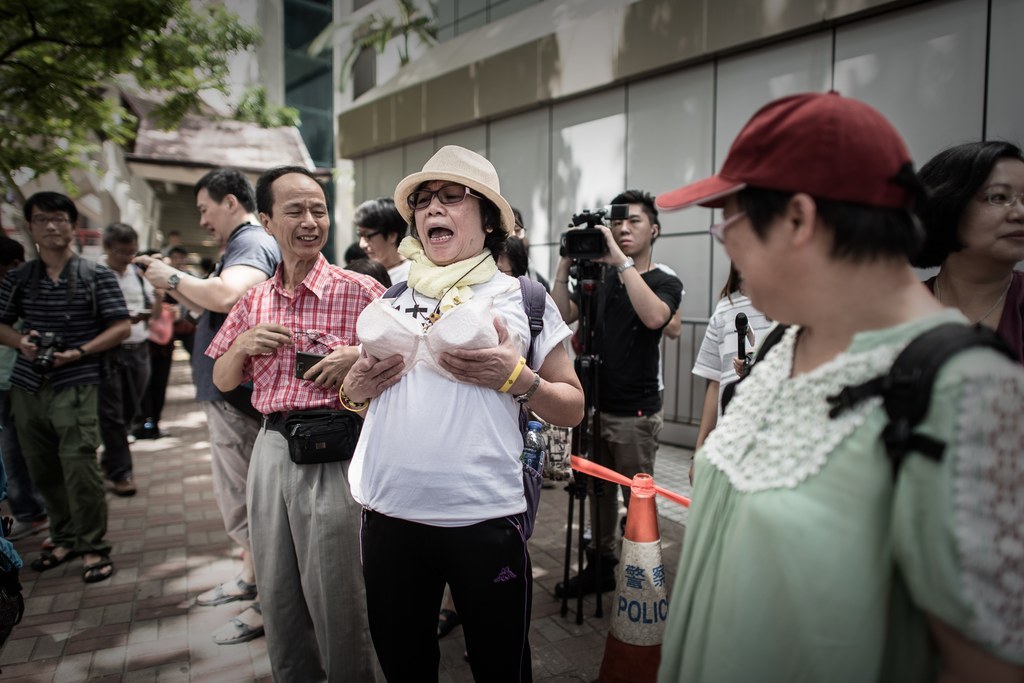 More than 20 activist groups endorsed the event, "Breast Walk @Hong Kong," including feminist groups such as the Hong Kong Association of Women Social Workers and the Association for the Advancement of Feminism.
Some of the demonstrators wrote on their bras the Chinese characters "武" and "器," or "weapon," mocking that Ng was found guilty of assaulting a police officer with her breast in the "ridiculous" verdict, according to the South China Morning Post.
For about an hour, they chanted "breasts are not weapons," "the police are cads," and "breasts are right, shame on the injustice" in front of the police building.
Both men and women took part in the protest, lingerie on full display.
The police raised yellow warning flags twice in front of the crowd that read, "You are in breach of the law, you may be prosecuted."
But the demonstrators only reacted with boos and treated them as background in their photos.
The protest ended without the arrest of the participants or further incident. Here's some more pictures of the demonstration-cum-fashion-show: