Two newly-elected lawmakers didn't wait long to express their radical pro-democracy attitudes as they arrived to be sworn into Hong Kong's Legislative Council last week.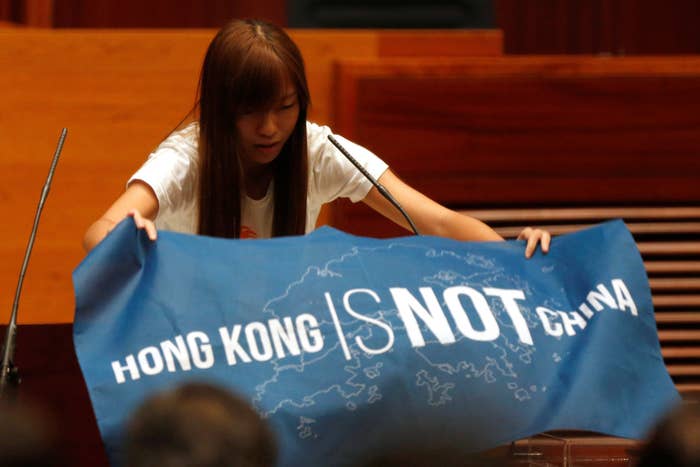 Things got tricky when Leung Chung-hang, a 30-year-old member of radical political party Youngspiration, pronounced "China" as "Chee-na," and Yau Wai-ching, 25, Leung's colleague, referred to China as "the People's Re-fucking of Shina."
The two were once again blocked from taking office this Wednesday, as dozens of pro-Beijing legislators staged a walkout to prevent them from being sworn in.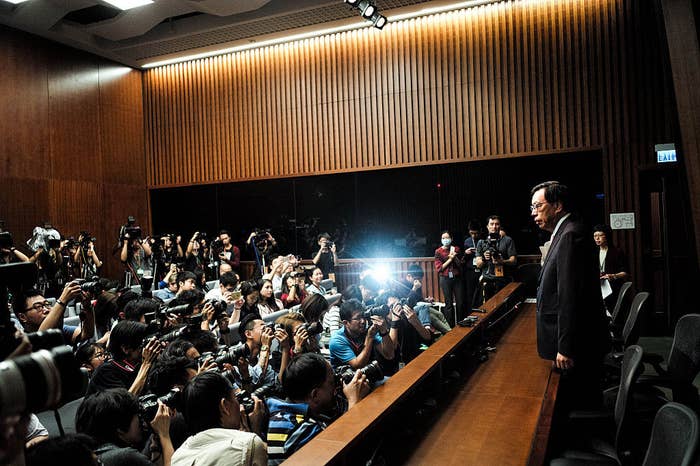 Soon after the first attempted swearing-in, people started to protest their use of the archaic slang term "Shina," which was used by the Japanese during the World War II.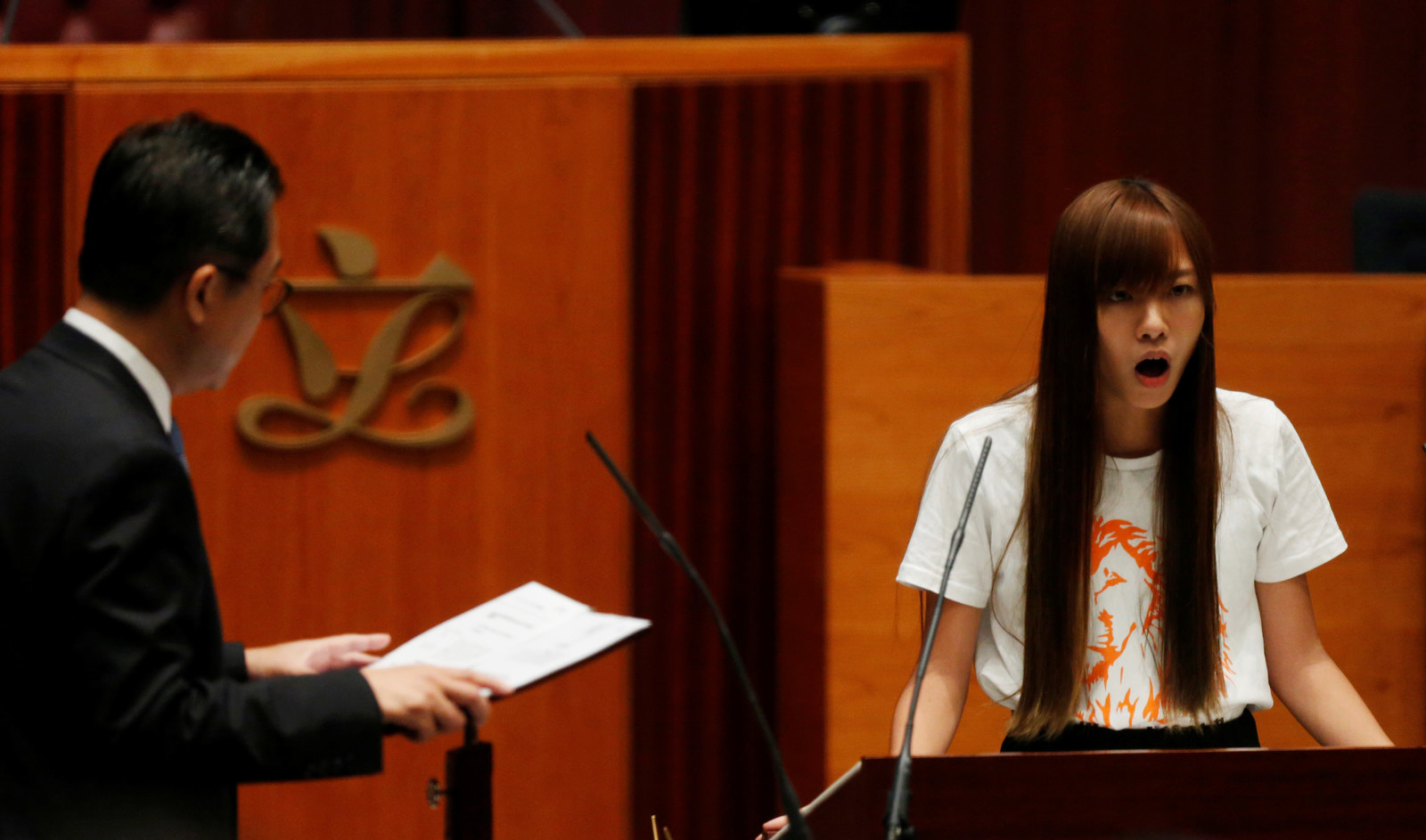 As 94% of people in Hong Kong are ethnically Chinese, many criticized the usage of the racially-charged language in public as "inappropriate" and not "constructive."
Taking the high road when being oppressed was a common theme in the responses on Weibo and Facebook.
"[...] To draw a line with the ruling Communist Party by using derogative terms used by another country in recent history against the Chinese won't make you look noble, it only reflects your narrow vision, confused concept of ethnicity, as well as too much of a prejudice and hatred," read a comment on Facebook post from Yau.
Some acknowledged the new members' anger at having to declare an oath to China, but still, they said, the language was unnecessary.
The two reportedly responded to the controversy by complaining about the "invalid" rule and explaining that they had an accent when speaking English.
Pictures captioned "are these people qualified as members of parliament" soon spread on Weibo, and on Friday China's state-run Xinhua jumped in, according to Reuters, calling the behavior "despicable."