More than 8,500 people got to enjoy a free trip, normally worth $25 to a tomb, in Beijing — all thanks to their last name.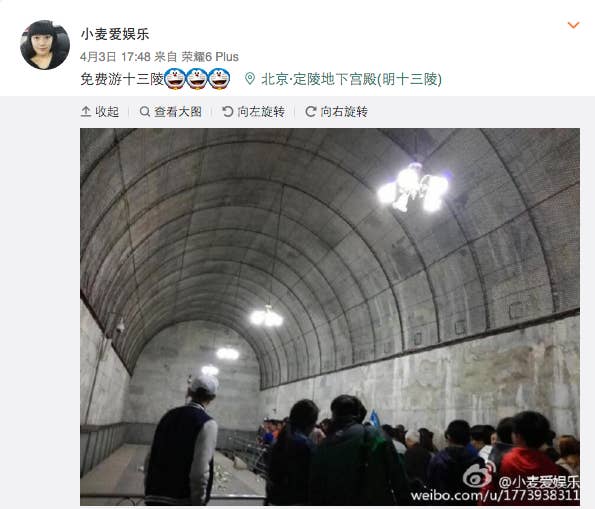 The only thing the lucky visitors have in common is that they're surnamed Zhu. During last weekend's holiday, the Ming Tombs decided to treat the Zhus just because. "Ming Dynasty was ruled by Zhu family," a spokesman told The Beijing News.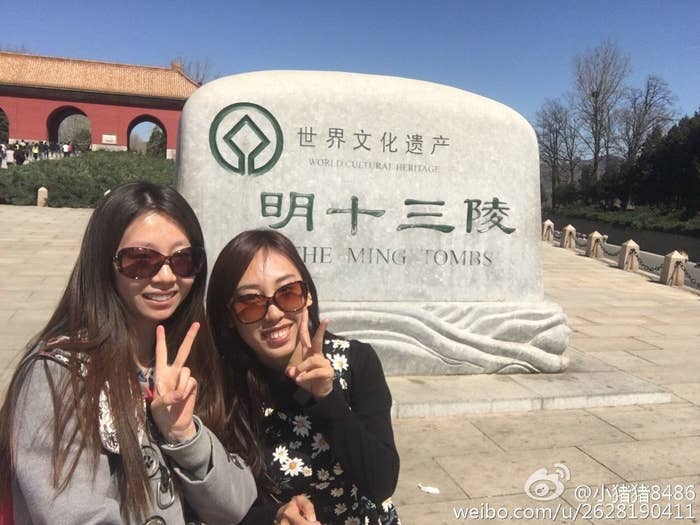 🇨🇳 ~BuzzFeed History Class!~ 👲
The Ming Dynasty was the Han-led dynasty that ruled China between 1368 to 1644, following the Mongol-led Yuan dynasty and replaced by the Manchu-led Qing dynasty. Beijing was its primary capital. Zhu Yuanzhang was its founding emperor, of course, Zhu became the royal family name.
Although the founding emperor was buried somewhere else, from the Yongle Emperor onwards, a total of 13 Ming dynasty emperors were buried here, thus the Ming Tombs are commonly known as the "Thirteen Mausoleums" in Chinese.
The Zhus quickly took to Weibo to share their joy of ~privilege~. "Zhu family descedents, together with the Empress Xu and Sir Meng, are here touring the Ming Tombs for free. The Ming Dynasty's the greatest!" one Imperial descendent joked.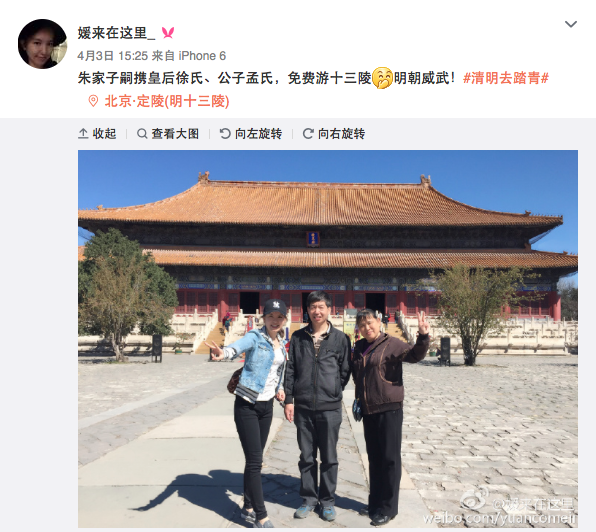 They not only posted scenic views and art deco staircases, but expressed surprise at meeting so many "lost" family members. "Only after visiting the Ming Tombs for free today did I realize we have so many member of the same clan," user "Andy" wrote.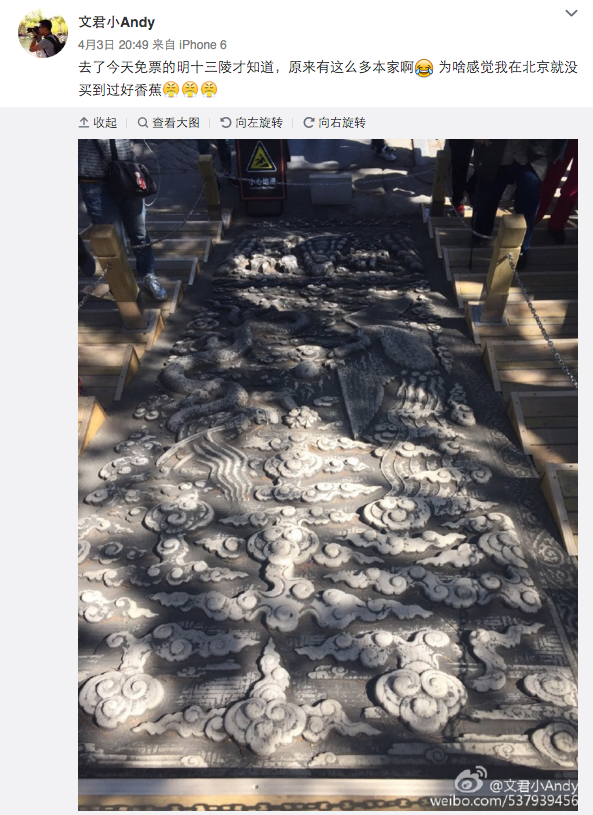 Tickets for many Chinese tourist spots are overpriced, which might be one of the reasons why the Zhus jumped at the chance to save. For instance, the scenic Lu Mount is $28; Jinggangshan a revolutionary base, $30; Jiuzhaigou a natural reserve, $34.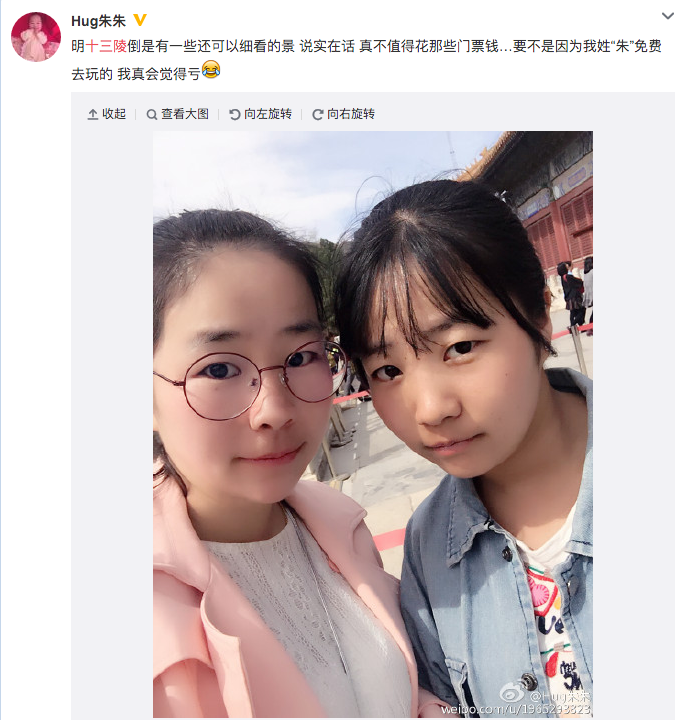 The story got tens of thousands of people whose family names aren't Zhu asking for their own privileges. Request A: "My family name is Mao, may I visit Tiananmen for free?"

Request B: "My family name is Dang (meaning "Party" in Chinese), I'm a descendent of Communism, it's not free for me? Isn't my family name superior to those of feudal dynasties?"
Request C: "my family name is Pan (same as Ban in Chinese), guess I get to visit the United Nations for free..."

Many Chinese believe that those who share surnames are from the same family, tracing back 500 years. So although Zhu is a very common family name in China, some Zhu decedents do treat the Ming Tombs as their ancestors' tombs, The Paper reported.

The tombs' spokesperson expressed uncertainty whether the policy will remain the same next year, but it's definitely been open for Zhu family members from beyond China. Good luck, Zhus!