So here we are, having spent the past half a year thinking we are in the middle of the "Golden Era" of relations between the United Kingdom and China.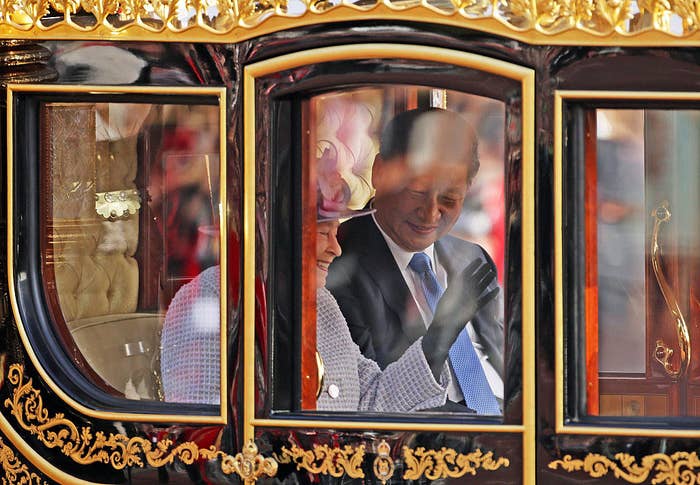 You could almost see Prime Minister David Cameron and Chinese leader Xi Jinping fantasizing about the hundreds of millions of dollars worth of trade deals made as they exchanged beers.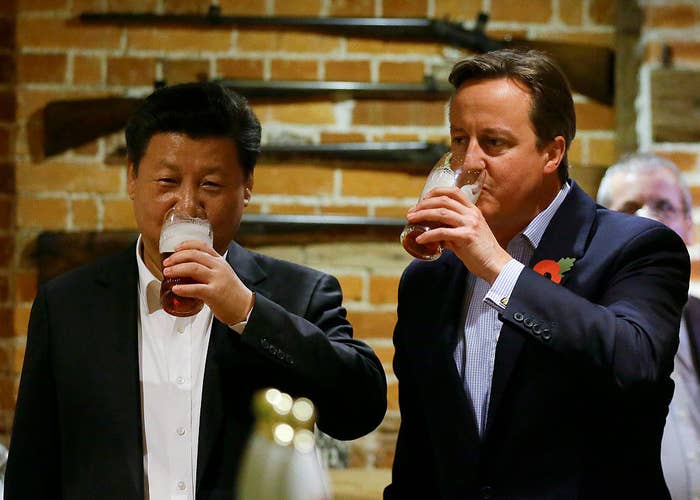 Until one day a crack in veneer changes everything. At a Buckingham Palace garden party on Tuesday, Queen Elizabeth II was caught on camera talking to a senior police officer who helped organize last year's state visit.
Her complaints about the "very rude" Chinese officials have been making headlines since the hot mic footage was released.
But not in mainland China. On China's most popular search engine Baidu, only four news stories can be found about "the Queen" and "rude": three of them are dated before 2014 and the only one about the current #QueenGate was reported by a website from Taiwan.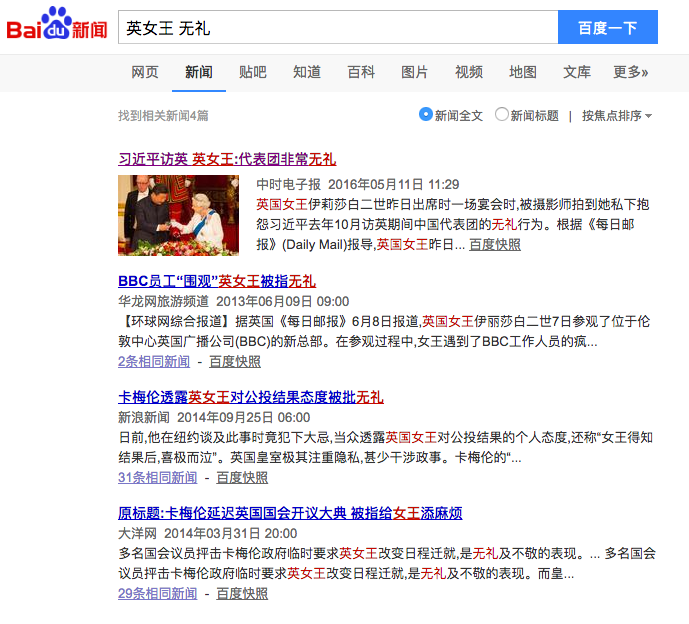 The closest report we can find from the media is Cameron's comments referring to Nigeria and Afghanistan as "two of most corrupt countries in the world," which the Financial Times and Singapore-based Zaobao posted on Weibo.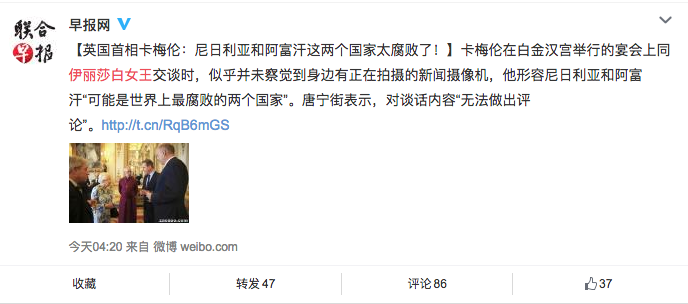 (Nigeria and Afghanistan are likely wondering why the focus is on them in this case.)
Despite collective silence from the media and a nationwide cutoff from access to many mainstream news sources, some people are still trying to get the word out about QEII's diss.

And some feel it's unfair that Cameron didn't bring up "a certain country" when it comes to corruption. "Cameron is such a coward," user "Pomegranate Red chn" comments.

Some users pushed back in the comment thread, as it was impossible for them to understand why so many commenters don't love their country as they do.

After all, it could just be karma — a few hundred years ago, a Chinese emperor said similar things to the British delegation when it refused to kowtow: