A Chinese feminist icon sent a warning letter to US President-elect Donald Trump with one clear message — don't spread the "straight-man-cancer," because "feminists are watching you."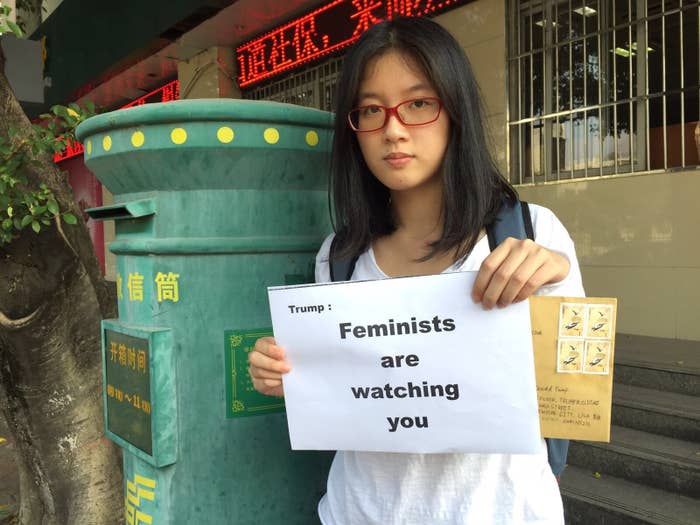 "Even across the Pacific, in the faraway land of China, there are constantly reports of you and your government's involvement in sexual discrimination," wrote Zheng, one of China's "Feminist Five."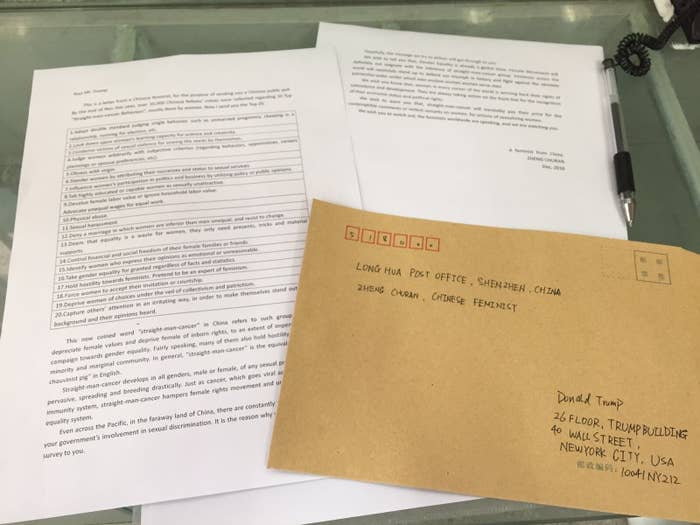 Zheng attached to the letter the results from a poll she launched on Weibo and WeChat, inspired to fight back against the Harvard men's soccer team's sexist ranking on female players, in which 72% of over 10,000 voters chose "double standards" as the worst "straight-man-cancer" behavior.
Many of those who participated in the poll reacted with the same bitter joke, "this questionnaire is impossible to take — it's a multiple choice question in which every choice is correct."

And some shared their own experiences and observations. "(My) boss is like this, (he has) advanced straight-man-cancer. He thinks all his female business partners got their positions through sex. Isn't that nonsense," one commented.

As for why she chose to use the term "straight-man-cancer" to lecture Trump, Zheng argued that the frustration of many women had reached a degree that softer terms don't really capture, and only a term as violent as "straight-man-cancer" could express the outrage appropriately.
Zheng sent the mail from a small post office in Shenzhen to the Trump Building on Wall Street, whose address is "too famous not to know." She also tagged @realDonaldTrump in a tweet, hoping to get a response from the President-elect and to raise public awareness of the issue of sexual discrimination.