Chinese police have detained more than 130 people suspected of illegally selling vaccines worth 310 million yuan — about $50 million — for five years, Xinhua reported.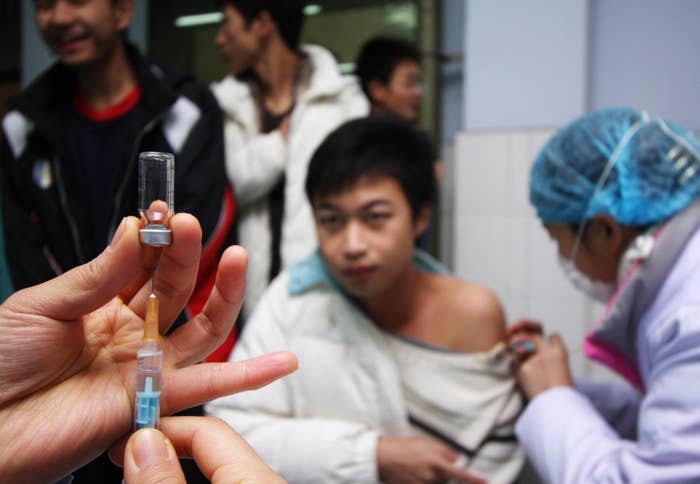 While the World Health Organization said that improperly stored or expired vaccines pose a low risk, the public has panicked after the media reported some — such as an invalid rabies vaccines — may be "life-threatening."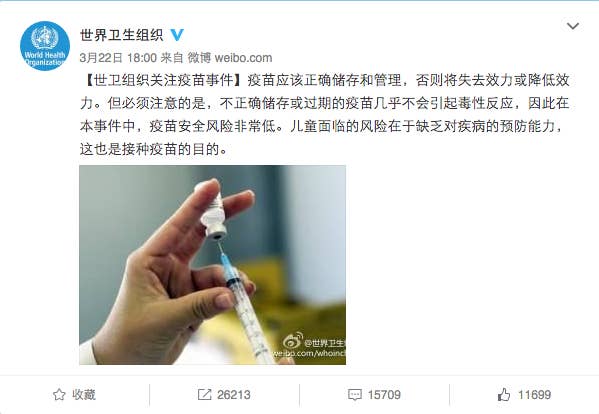 Some people aren't are doubting WHO's statement. One person is a scholar with the Chinese Academy of Science named Li Qiang.

"...What about the children who received invalid vaccines for six years?" another Weibo user asked. "Government, please give a solution. Who will trust vaccination ever again."

The doctor at the center of the case was already subject to a suspended three-year prison sentence after being convicted of illegally selling vaccines on a smaller scale — she was also fired from her hospital and her medical license was revoked, according to Huanqiu.com, a news sit belonging to state-run People's Daily and Global Times.
Her daughter, who has a medical background, is suspected of helping her buy the vaccines before reselling them at higher prices, Huanqiu.com reported.
Twenty-nine pharmaceutical companies are suspected of selling the illegal vaccines, while 16 licensed vaccination clinics are suspected of buying them. Investigators are still tracking the flow of the vaccines, according to the press conference.