Chinese Authorities Are Using Bunnies To Prove The Tianjin Blast Site Is Safe
Netizens are less than happy about the fluffy test subjects, though, with one saying government officials should take their place.
As a way of calming down public fear over toxic air and water, Chinese authorities opted for a live demonstration of just how safe the area around the Tianjin explosion is: they put live animals on the blast site.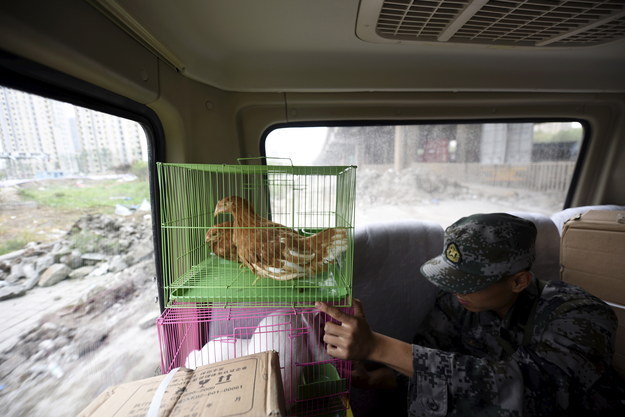 Seven hundred tonnes of deadly sodium cyanide were among the 40 different kinds of chemical materials stored in the warehouse that exploded last week. Already a ton of dead fish have appeared near the site, prompting fears of toxic fallout.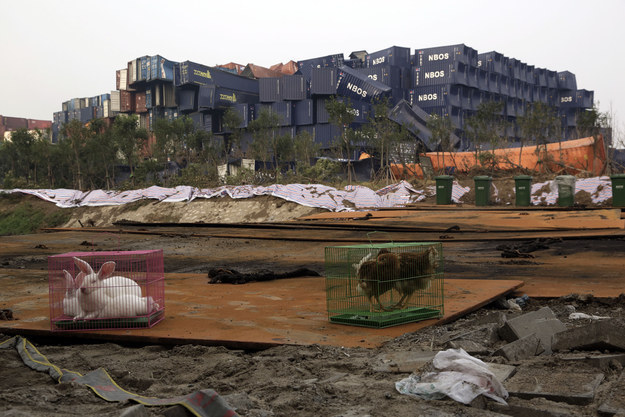 At least 116 deaths have been reported so far, including 65 firefighters and seven police officers. Now the Chinese authorities are using chickens, like these seen here, placed at the scene to prove nobody else will die from the explosion's aftermath.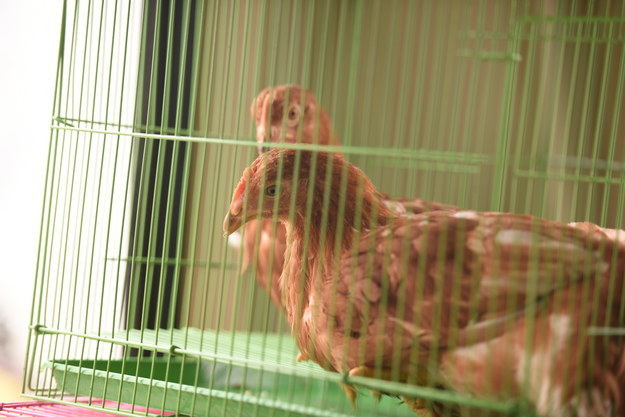 Along with the chickens, a pair of pigeons and a pair of rabbits were recruited into the possibly dangerous task.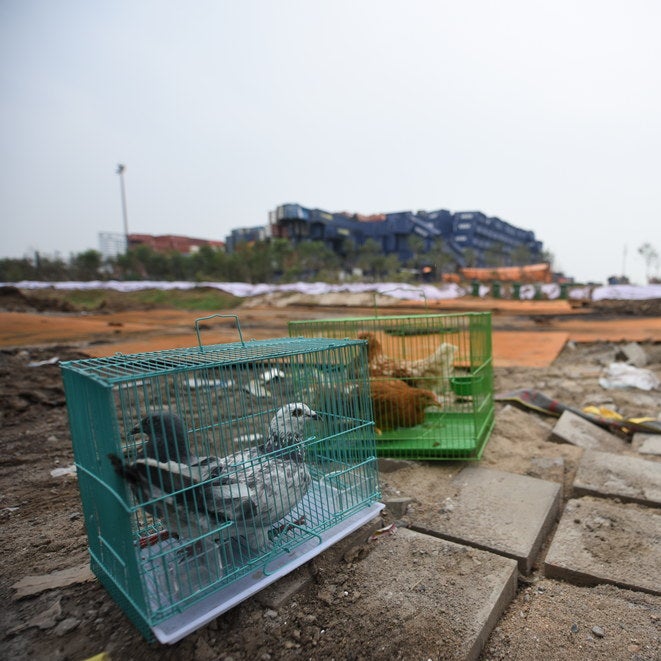 But if the government meant to project a sense of calm in deploying the animals, the man in the background of the shot wearing a face mask as he runs from the scene probably won't help.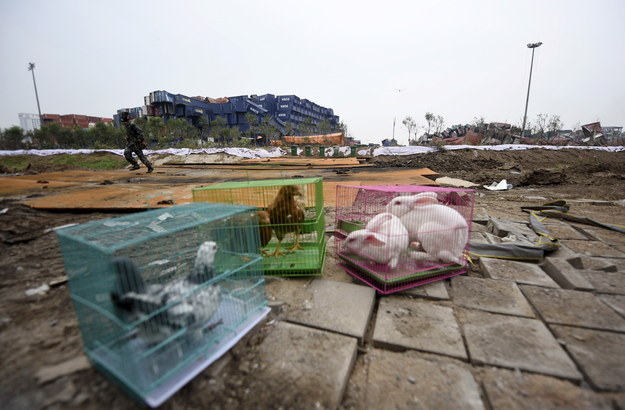 The news spread widely and thousands of users sympathized with the tiny animals and expressed fury at their exploitation.

It remains questionable whether it's realistic — or at all scientific — to use test the environment post-explosion with small animals.