A draft cybersecurity law released on Monday in China shows that the country is further tightening its control of the digital space.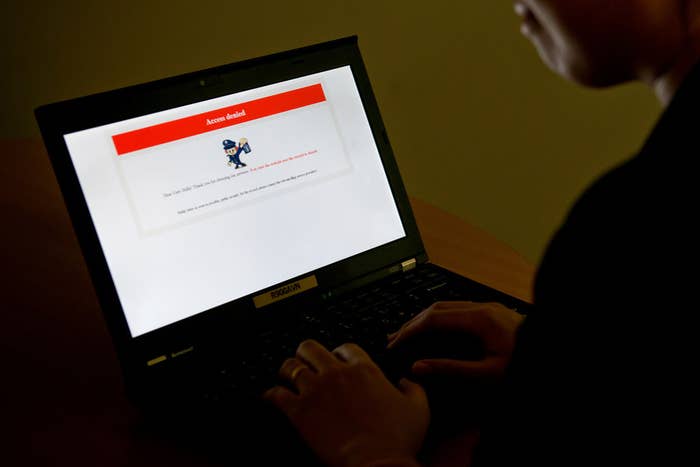 If passed, the law would be a further codifying of what's already done in practice. In 2009, during and after deadly riots that killed at least 197 in Urumqi, capital city of Xinjiang province, internet access was entirely cut off for months.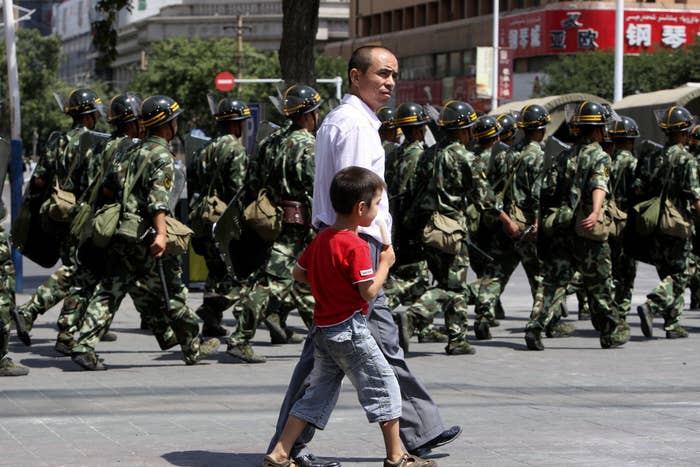 The proposed law has since widely raised international concerns. But in China, the conversation is likely being drowned out by the current stock market crisis, as noted on Sina Weibo by popular internet commenter Shi Fei Ke.
But thousands have still picked it up the debate. Wang Sixin, a professor from Law School of Communication University of China, worries and asks on Weibo. "Is the Cybersecurity Law really secure?"
A county judge from Shanxi Province commented on Weibo: "Every sovereignty has the right to control its internet for national security purpose within the range of its sovereignty."

A user asks, "my fellow people, do we agree?" And demands, "can you [government] publish the public opinions?"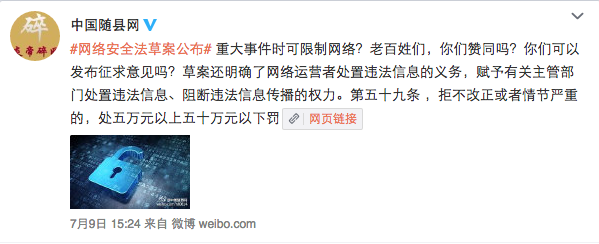 One user urges everybody to review the draft to prevent the realization of George Orwell's 1984, and says he has uploaded several suggestions himself to the government's suggestions page.

The draft is only a further tightening censorship from China. Among the 30 most popular sites worldwide, 16 are blocked including Facebook, Google, and newly-blocked Mandarin Wikipedia, as one user listed on Twitter — which is also blocked.