While gay people are busy registering to be legally married couples throughout the United States, a Chinese lesbian couple decided that it's about time to push forward the LGBT rights conversation in China.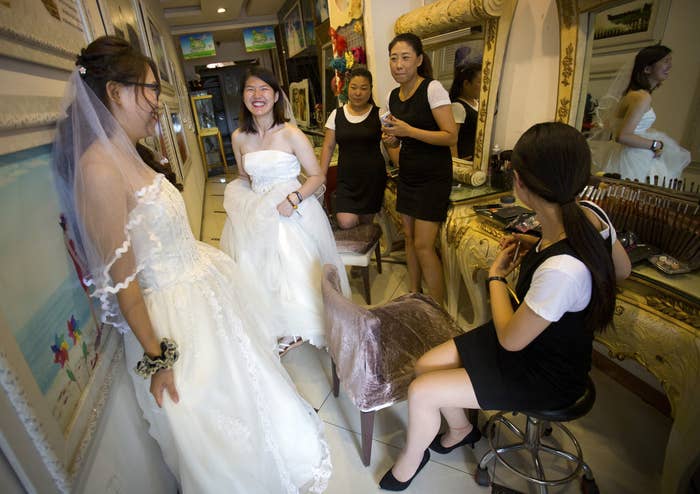 But first, they decided, they wanted to advance their own relationship. Six days after the U.S. Supreme Court ruling, Teresa Xu, left, and Li Tingting, right, held an informal ceremony in Beijing, the capital of China.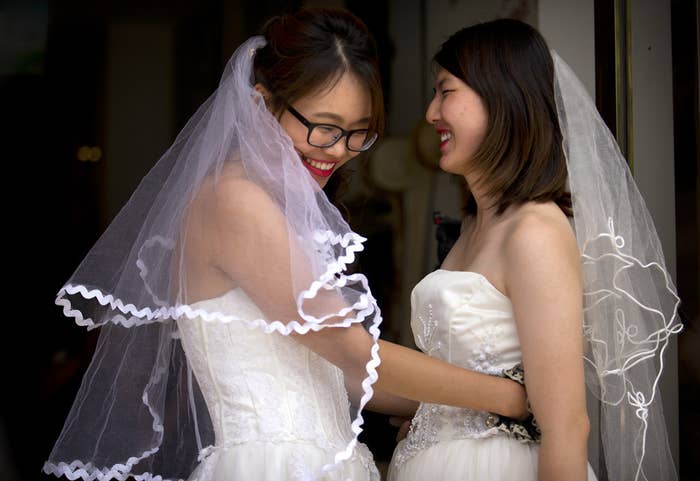 This is them kissing after getting their hair and makeup done in a beauty salon before the ceremony, as salon staffers snap photos.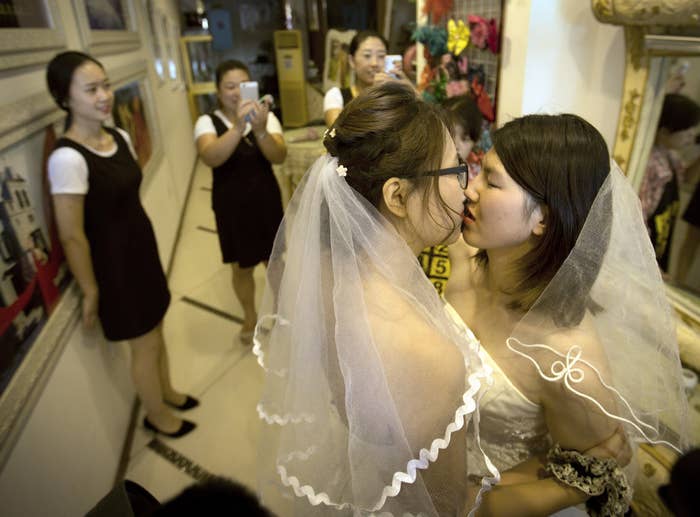 Awwwwwwwwwwwwwwww.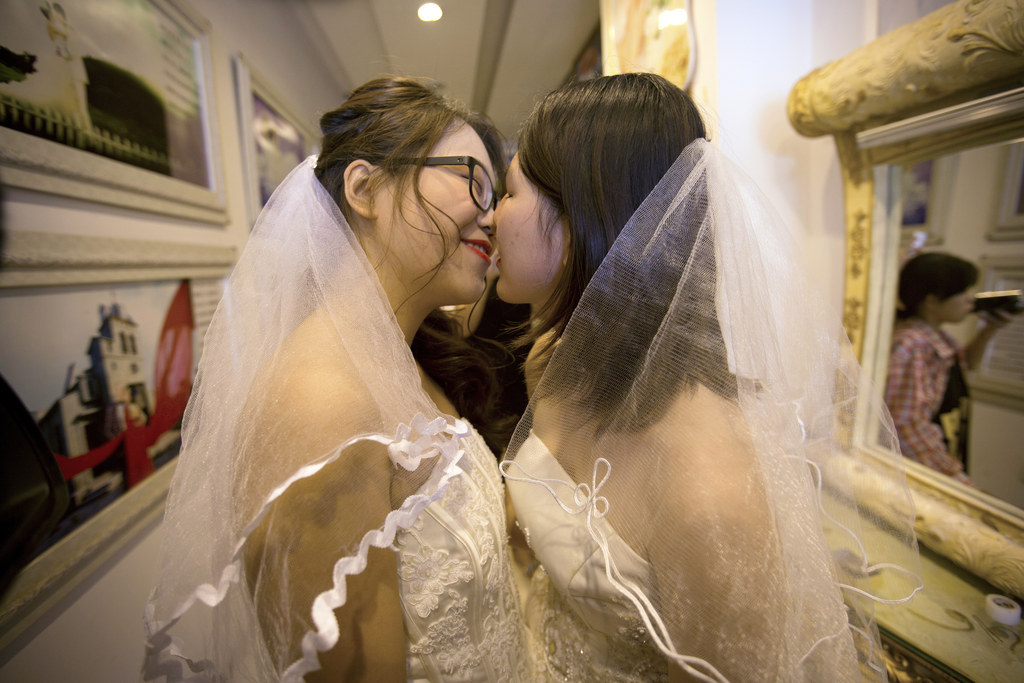 They even danced out of the salon. DANCED.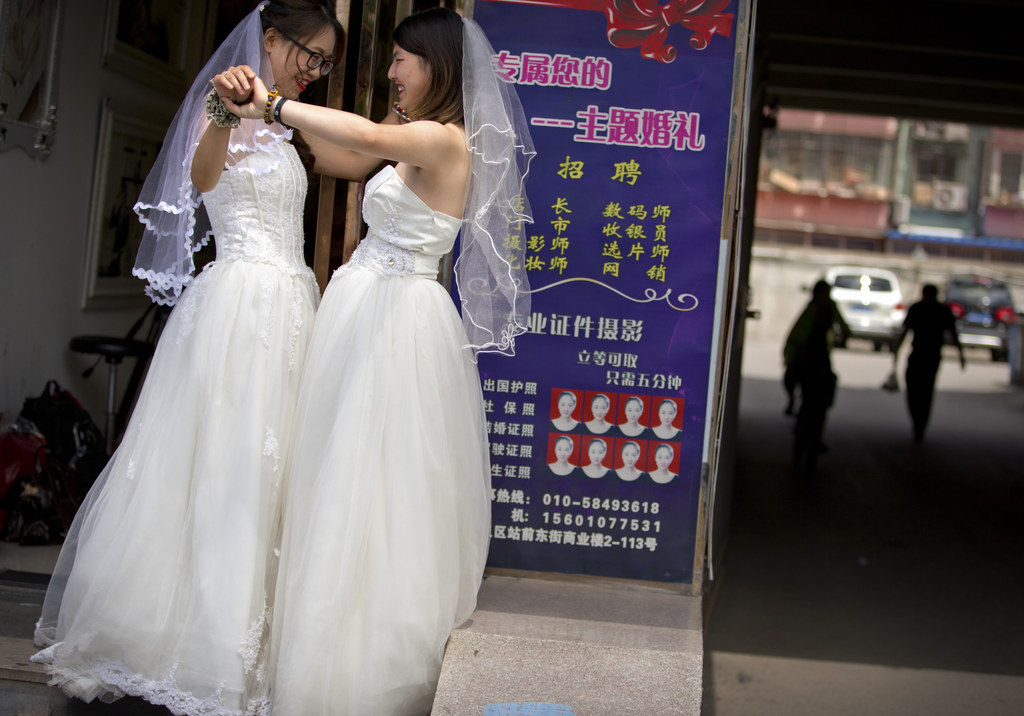 I mean, just look at these two.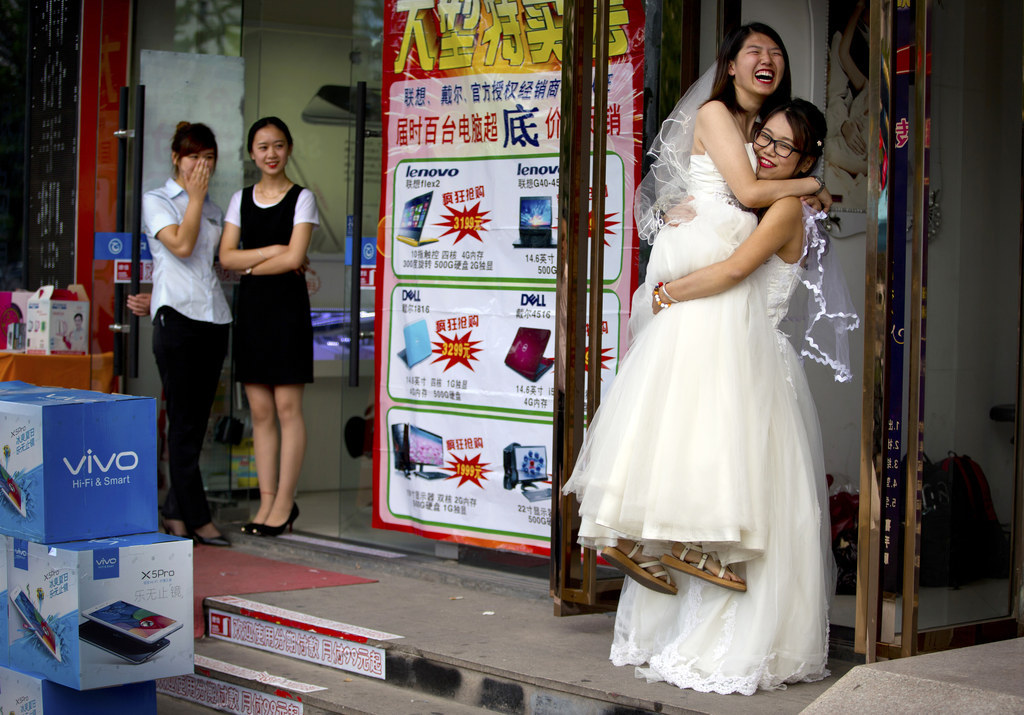 Here's the couple showing off their wedding rings before the ceremony started.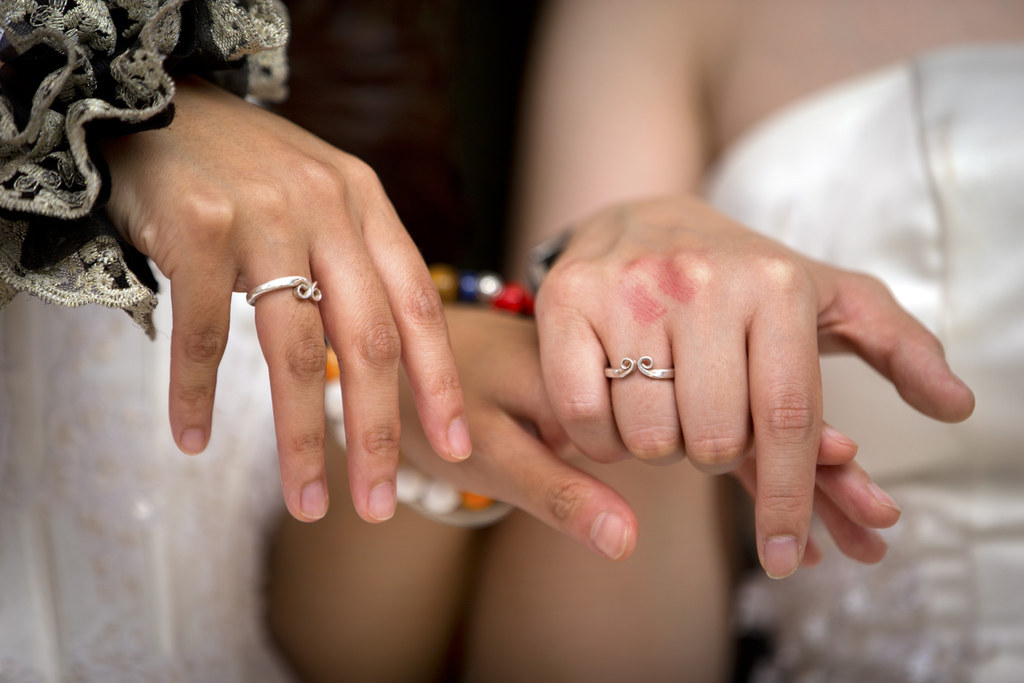 Their union is not official as far as the government is concerned, though.
Same-sex marriage is not legal in China. Homosexuality was just decriminalized in 1997 and removed from the nation's official list of mental illnesses in 2001. The LGBT rights movement is still a new notion in China; gay couples often hide their sexual orientation in front of family and colleagues.
But the Chinese government is allowing the conversation about the U.S.' new acceptance of marriage equality to continue so far. State media and social media widely discussed whether Confucius would allow same-sex marriage to happen in ancient China, after Justice Kennedy cited him in the marriage equality ruling. However, very few media outlets have posted about this wedding on Weibo, China's popular microblogging site.
The government's lack of acceptance didn't dim their spirits. Friends sprayed the two of them with silly string, as is Chinese tradition (no, really) to surprise the newlyweds when they walked into the afterparty.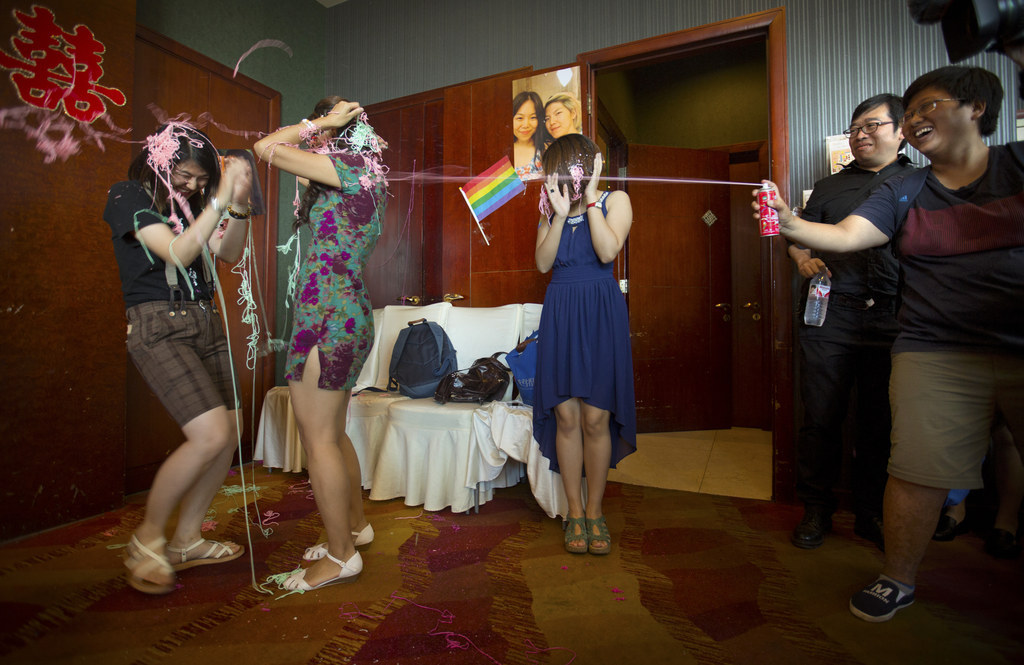 Li, 25, is probably the most prominent feminist campaigner in China. She has been behind women's campaigns from Occupy Men's Toilet in 2012, to a recent Armpit Hair Contest, and was jailed with four other activists in March for trying to raise awareness of sexual harassment on public transport.
Even their reception outfits, seen here as they toast with friends, are adorable: Xu wore a traditional Chinese dress, and Li wore suspenders and a black shirt that says, "This is how feminist look like."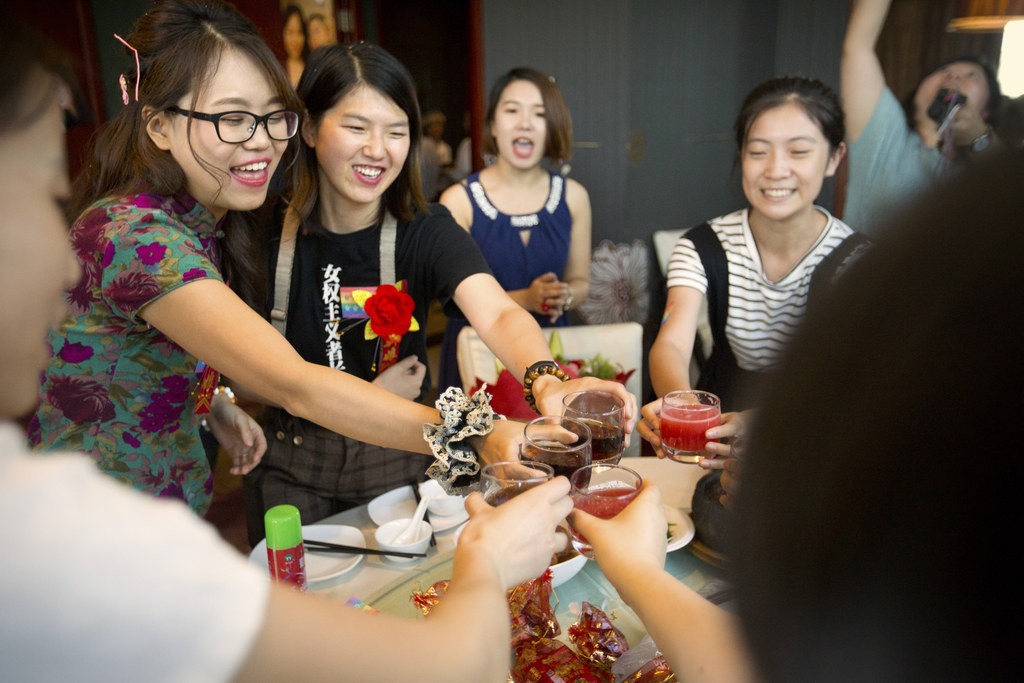 The two of them aren't the only Chinese couples to tie the unofficial knot in the name of marriage equality.
Last month, seven gay couples got married in West Hollywood, a Californian city famous for its lgbt-friendly environment as winners of an online contest under the sponsorship of Alibaba, China's online retail superpower.
And gay couple from Beijing also echoed the Supreme Court ruling with a wedding ceremony held the next day — though they were reported to have switched between 10 different venues due to police pressure.
Looking at Li and Xu holding each other during the wedding ceremony in front of a rainbow flag, it's easy to see how much they love each other.
So congratulations to the happy couple! 🌈💒👭