The massive explosions in Tianjin, China, have taken at least 56 lives since Tuesday night. Over the past few days, people's hearts have gone out to the victims and their families, with many looking for ways to help.
On Thursday night, a woman claimed on Weibo to have lost her father in the blast.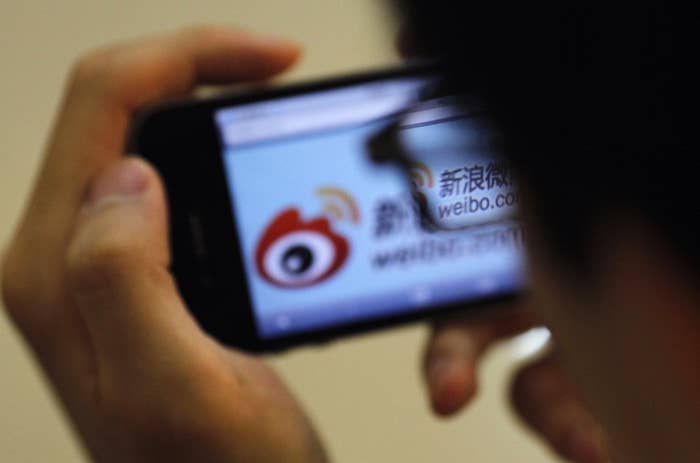 The user — named "My heart belongs to FC Bayern Munich always" — titled the post "Thank You for Your Caring."
Many people believed the poster's claim that she was a high school teenager who lost both parents. More than 3,700 users shared the post and donated money to her.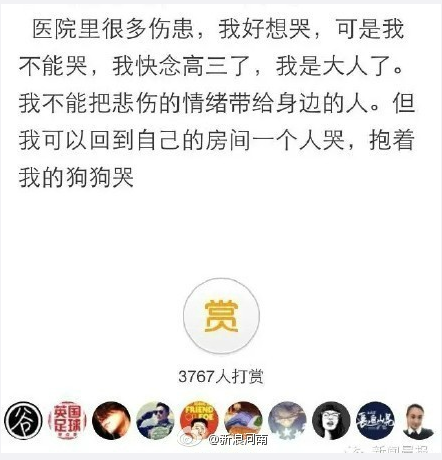 Best-selling author Zhang Jiajia was so moved that he promised to pay for her college. But hours later, people started to become suspicious.
With both the attention and the donations spiraling higher, the "teenage girl" broke down in an FC Bayern fan forum.
But by then it was too late. Weibo has closed her account, frozen the donations, and reported the incident to the police after receiving many complaints.
Chinese internet users, or Netizens, launched their own investigation. Her IP address showed that she's from Fangchenggang, a city in Guangxi province, more 30 hours away from Tianjin.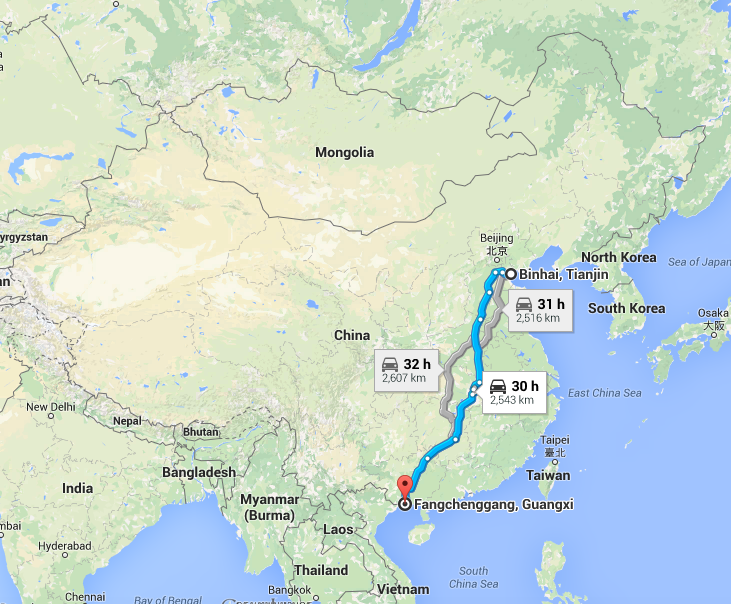 In actuality, the poster is a former undergrad at a local university but left the school last year, according to a statement published by the university on its Weibo account Friday afternoon.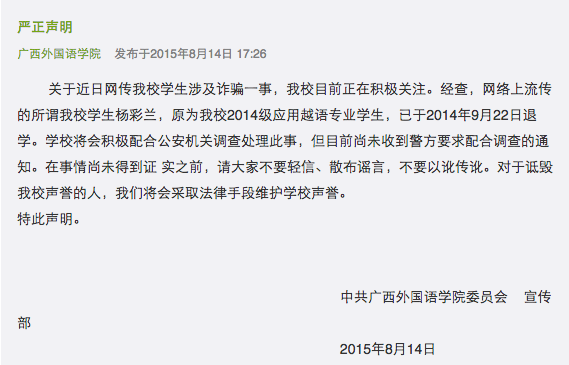 The local police department stated on its Weibo account that the investigation is ongoing and the woman, surnamed Yang, indeed published fake information and is suspected of fraud. Her parents are both alive and have never been to Tianjin.

Netizens suspected her of receiving over $15,000, which under Chinese criminal law is a very big amount and could lead to a jail sentence of between three and ten years.