Despite a gay Chinese couple's recent failed attempt to win the right to be married, an American diplomat based in China and his partner found a way to dodge that problem — the couple tied the knot Tuesday in San Francisco, according to news website China.org.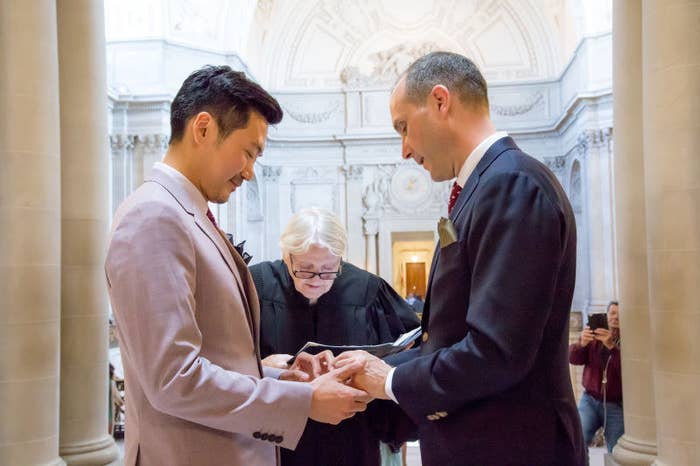 Hanscom Smith, currently a consul general in Shanghai, was officially pronounced husband and husband with his longtime partner, Eric Lu, in San Fransciso's City Hall.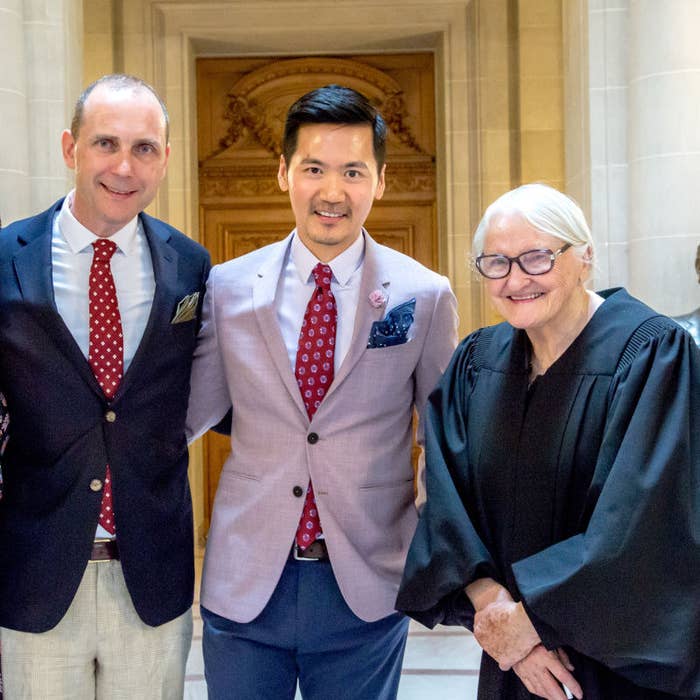 "It's time to share with everyone the good news!" the American consulate in Shanghai announced in Chinese on its official Weibo account. It had been using the hashtag #VacationOfConsulGeneral to, well, document the consul's vacation.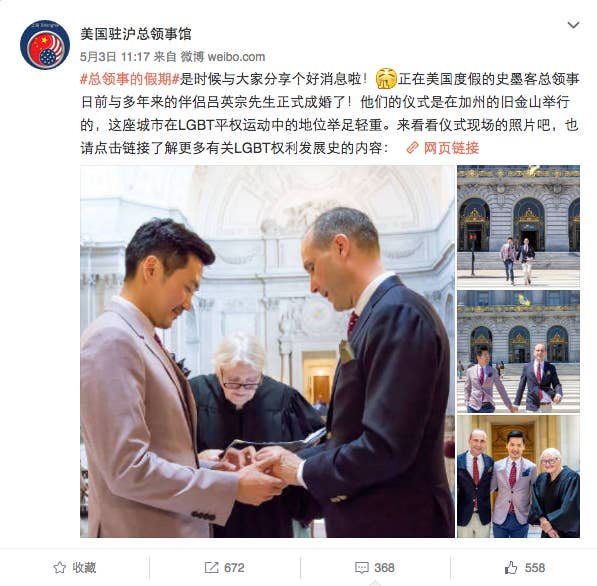 Before the ceremony, Smith had already shown his husband-to-be his hometown in Maine, showing him around the museum he worked as a tour guide for three summer holidays.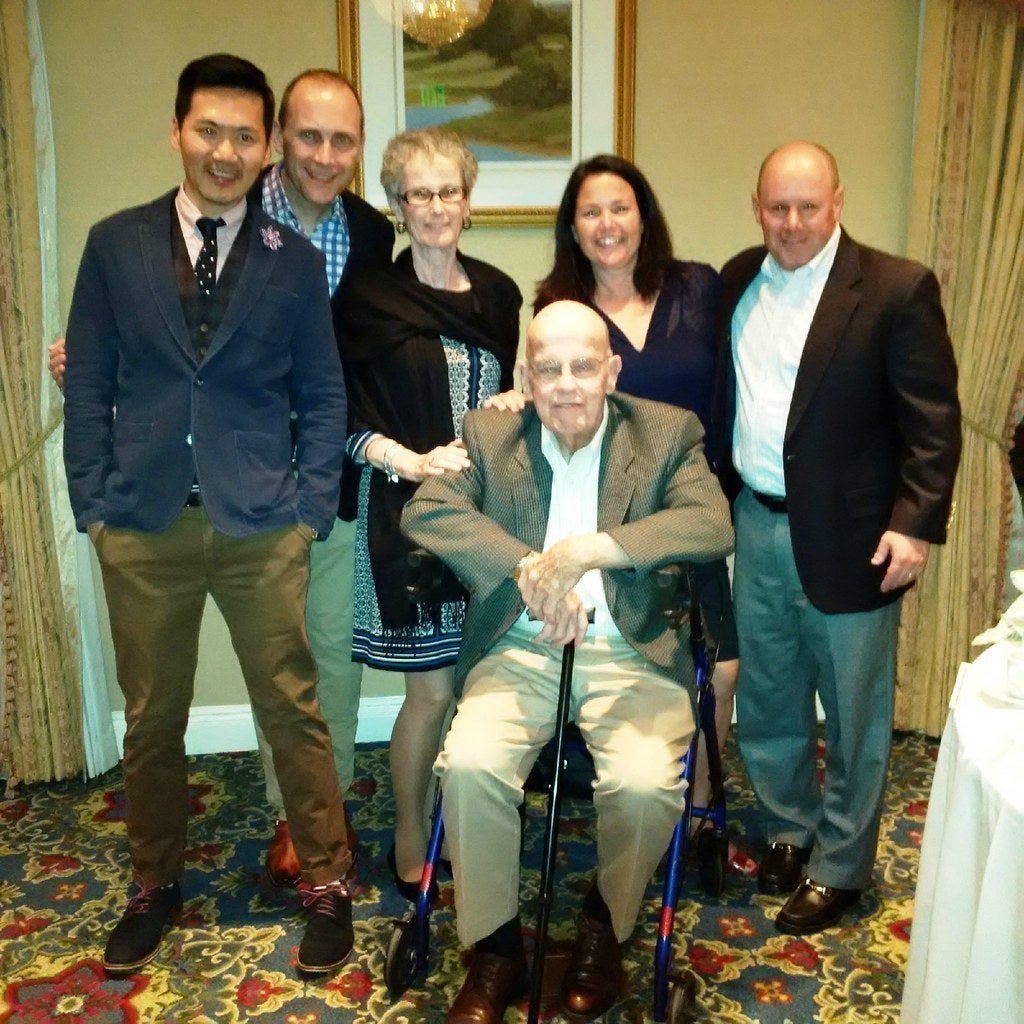 Even though same-sex marriage isn't legal in China yet, the biggest negative reaction from Chinese internet users is that Lu is too good-looking.

"We get married on the same day! I wanted to do it in San Fransisco but the procedure is a bit complicated, so we did it in Las Vegas. We should thank the U.S. for allowing same-sex marriage," another read.
I mean, look at this. Are they not the cutest?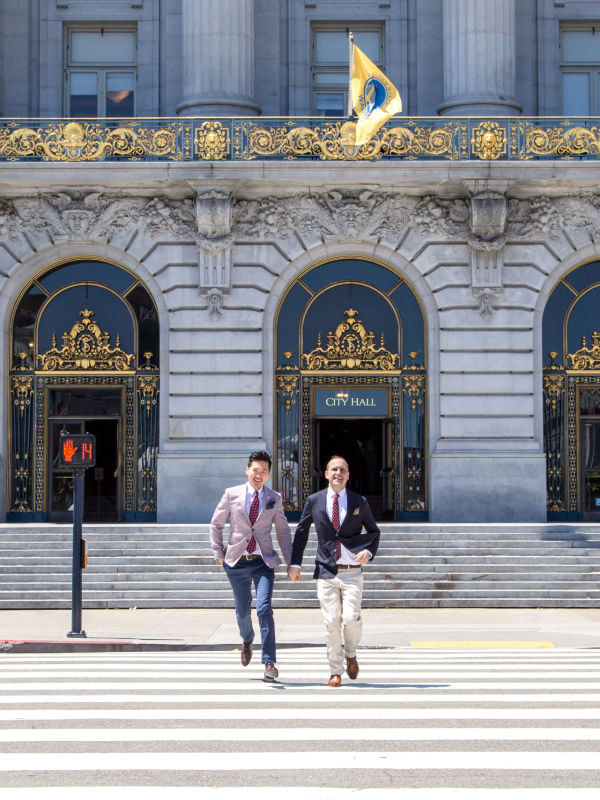 🇺🇸🇨🇳🌈💍