China's Internet Users Are Less Than Happy About Being Left Out Of A Huge Trade Deal
"What have we not done right after joining the WTO?" many Chinese are asking.
The seven-year long negotiation of Trans-Pacific Partnership (TPP) — a trade pact involving the U.S. and eleven other Pacific countries aimed at cutting tariffs — finally came to an end in Atlanta on Monday when the countries finally sealed the deal.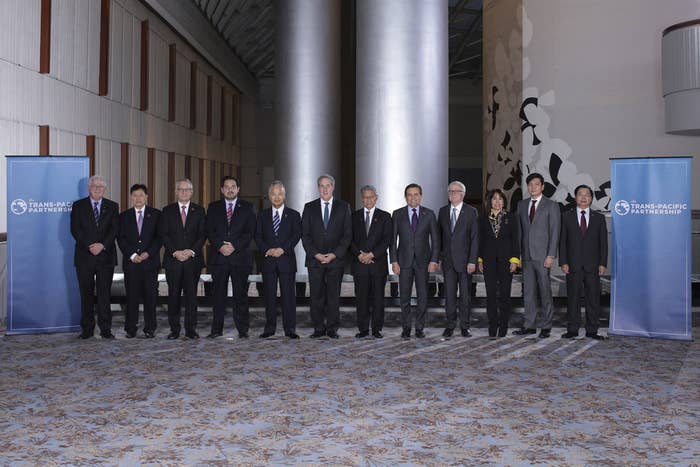 Both developed and fledgling economies such as Japan and Vietnam are part of it. Left out in the cold: China, the world's second-largest economy, which is definitely part of the "trans-pacific" region.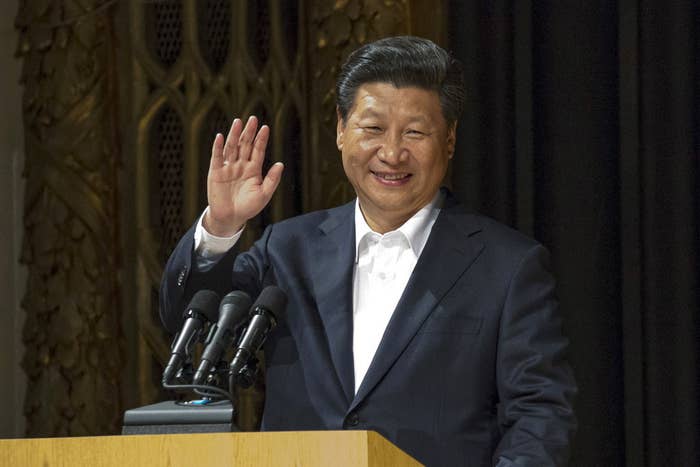 President Obama explained why China was on the outside looking in in a statement commemorating the agreement on the TPP.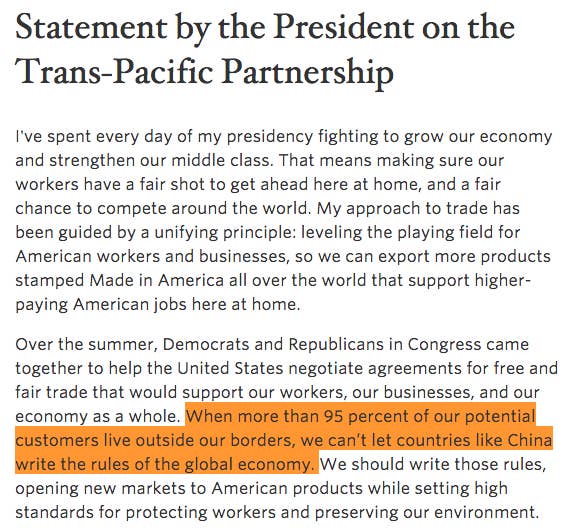 The question is what does "countries like China" mean? Obama didn't spell it out, but Chinese internet users are trying to figure it out for themselves.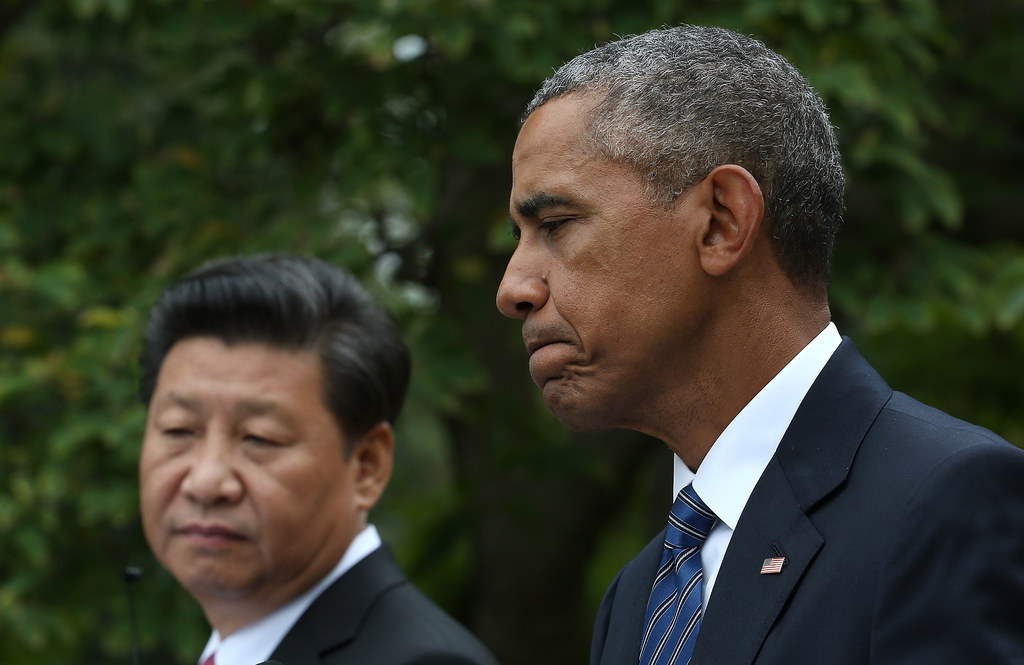 Among thousands of comments on Weibo, many are as harsh as this one:

To be clear, Chinese government does think that it has fulfilled its WTO promise.
"By 2010, all of China's commitments made upon entry into the WTO had been fulfilled," read the White Paper published by the Information Office of China's State Council on the 10-year-anniversary of China joining the WTO.
But to which extent has China fulfilled the promises is another question. An example, as raised by this Weibo user, is that China promised to import more foreign films.

Chinese patriots are gonna be patriots, though, and the unfinished sentence makes them furious. Many comments follow this line of thought: "[Obama] means that we should let countries like the U.S. to write rules of the global economy then?!"

More moderate voices say that China is neither going to end trade nor see its economy collapse, and that in foreign relations enemies aren't forever. But "China didn't fully carry out its WTO promises," which "shouldn't happen anymore."

Indeed, it might be temporary for China to be an outsider to the TPP pack. "China open to any mechanism following @WTO rules," China's state news agency Xinhua quickly tweeted, leaving the door open to it joining in the future.