Francis Fukuyama, the academic who famously predicted Western democracy to be the final form of governance, recently published an essay titled "America: the failed state" in British magazine Prospect.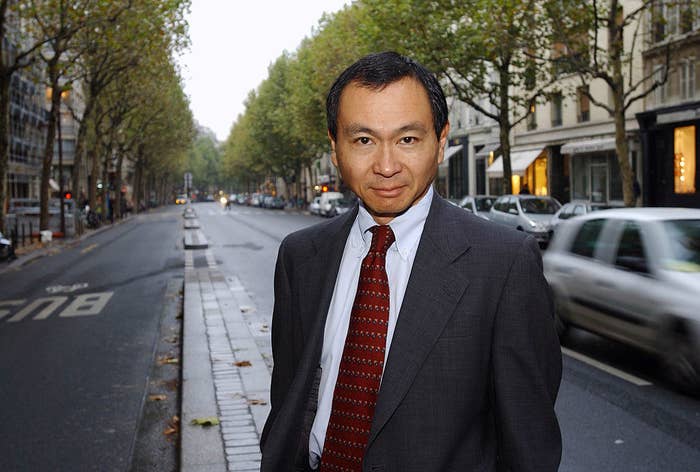 With its catchy, assertive headline, the academic essay went viral in China: It ranked among top 10 search terms on Weibo as of early evening Tuesday, together with other terms such as "bank mistakenly transferred 1.2 billion" and "fatty who lost virginity."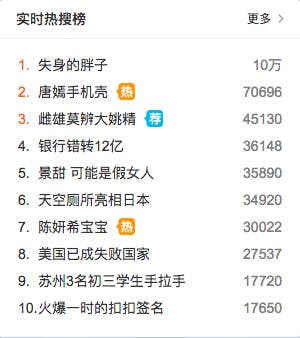 In the one-party state whose rise has largely defied Fukuyama's predictions, almost a dozen Chinese media outlets introduced the essay to their large Weibo followings nearly simultaneously on Tuesday.

Some, especially those who have enjoyed poking fun at the dramatic US election, are happy to hear a desperate tone from a well-known American scholar.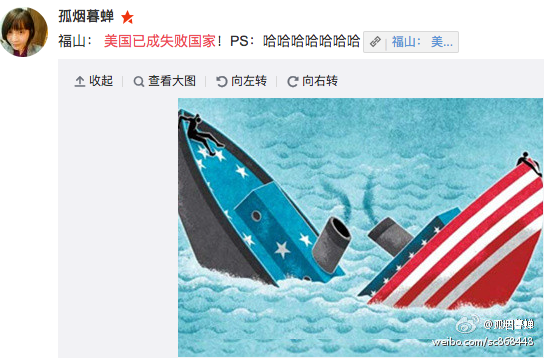 "This Japanese dude, besides trashing 'the world outside the US' as a profession, finally lost his sanity, he won't even let go of 'inside the US'"

And continue to boost nationalist sentiment around the Chinese internet.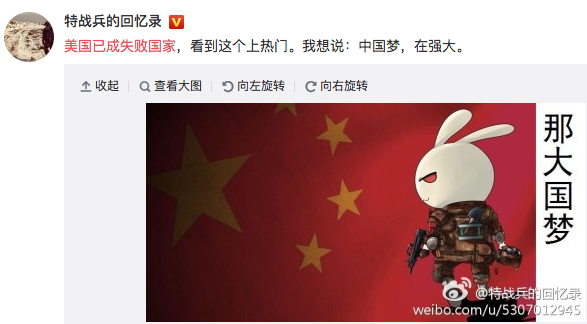 But, as it turns out, the Chinese internet is more optimistic than Fukuyama about the US's prospects.
And self-assurance among Chinese nationalists was definitely met with pushback. "Not sure whether the US has failed or not, it's clear that China hasn't made it," read a comment with over 2,000 likes.

Some argued that some of the essay also applies to "the [part of] China with a class differentiation and fixation."

The majority warned against an early celebration of any US collapse.

Fukuyama's books are widely read by Chinese readers. On popular online bookstore dangdang.com, The End of History and The Last Man have 4,339 reviews — more more than the 3,287 on Goodreads.