While most people are having fun with Facebook's newly-released "reactions," at least one person is deeply deeply troubled by the change: Hong Kong leader CY Leung.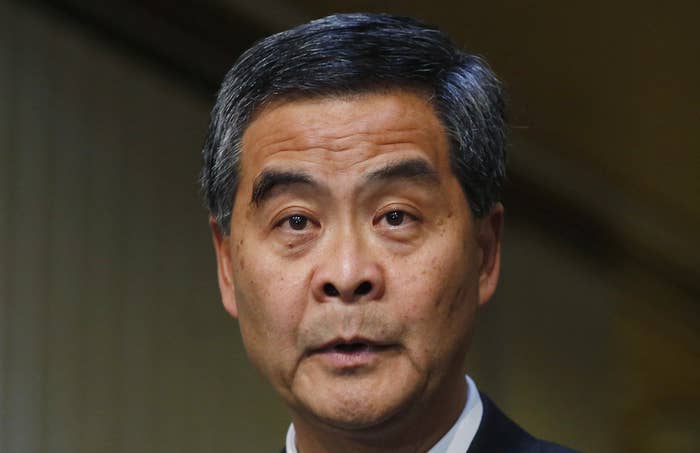 It seems like no matter what he posts, the most he can get is the "angry" reaction face:

From attending a conference...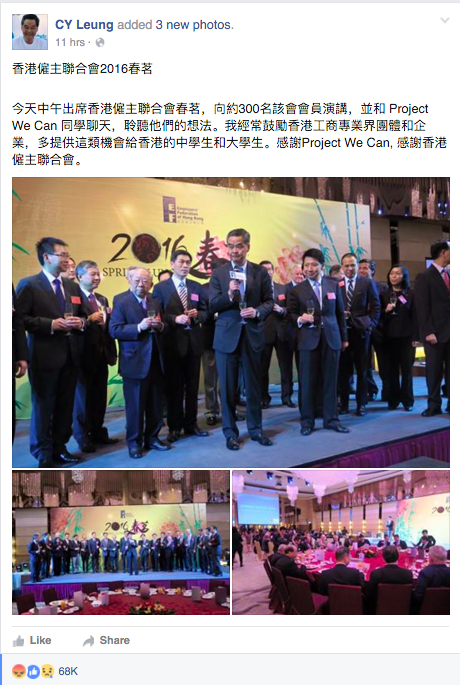 ...to a post about working on improving the middle class's ability to purchase real estate.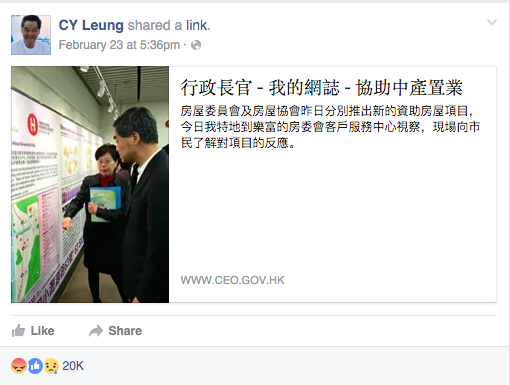 Celebrating a holiday by posting a beautiful picture of artificial roses? Angry face.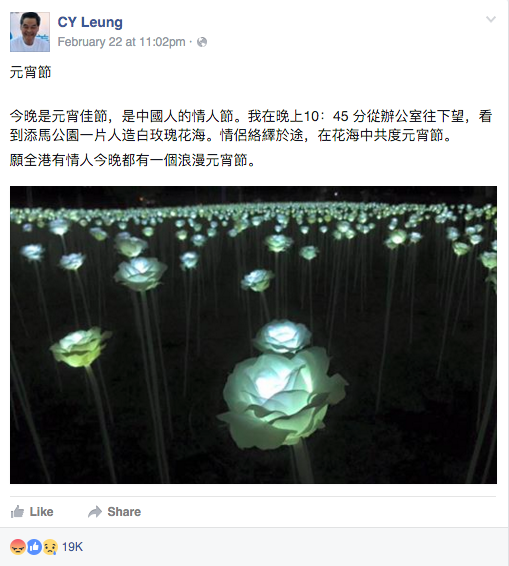 Showing off home-made food? Angry face.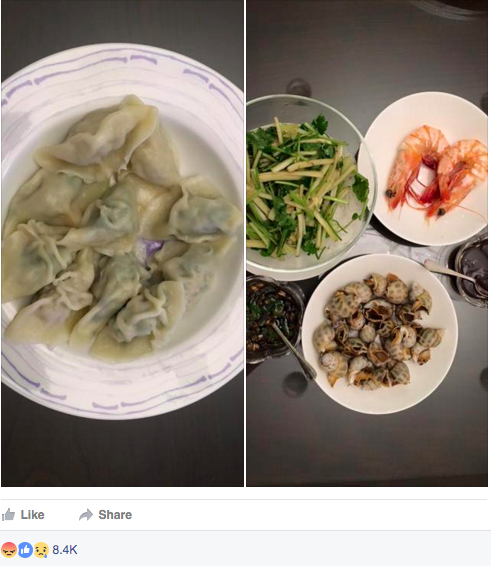 Pictures of himself speaking at a meeting of businessmen? You can bet that's worth some angry faces.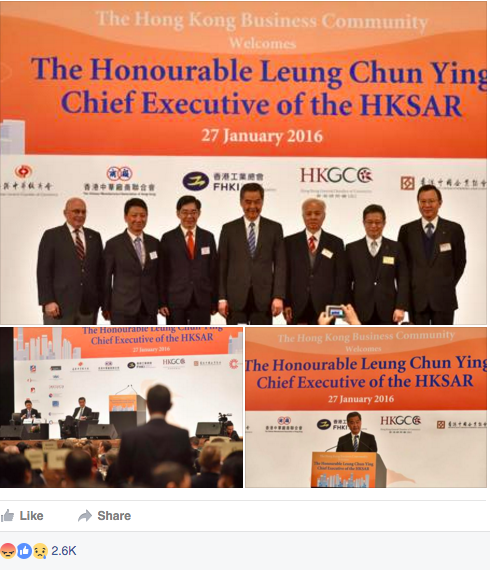 Even interacting with his puppies at dog show couldn't stop the sinking ship.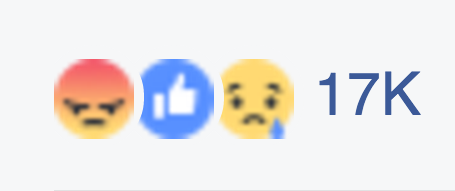 Not even the magic of Bond and Speedy could stem the tide of negative reactions.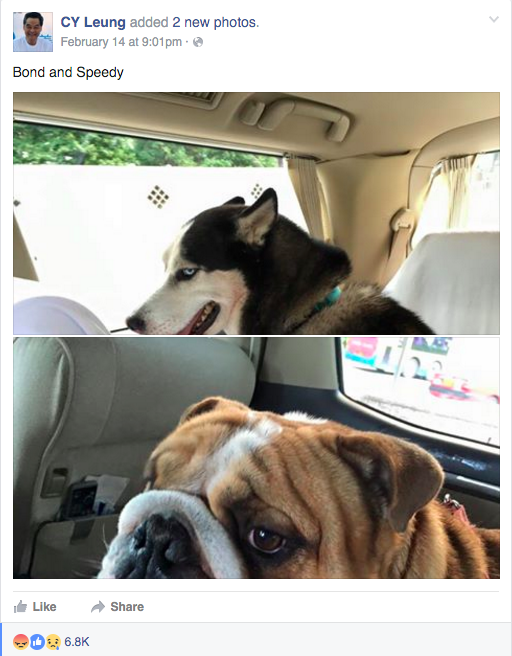 I mean, we guess Bond the Siberian Husky is a bit...angry? Sort of?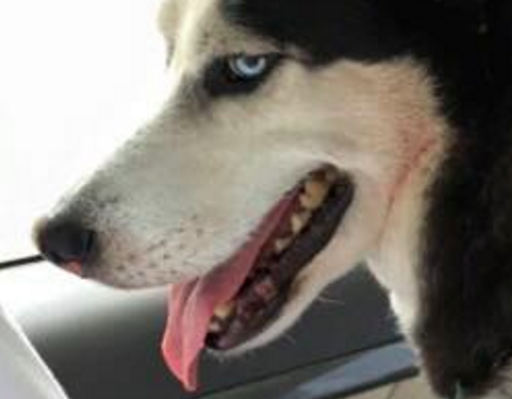 Angry face, sad face, angry face, sad face, it's the same thing all the way back to the Christmas. Which means people had to scroll back so very, very far for no other reason than to post the new reactions.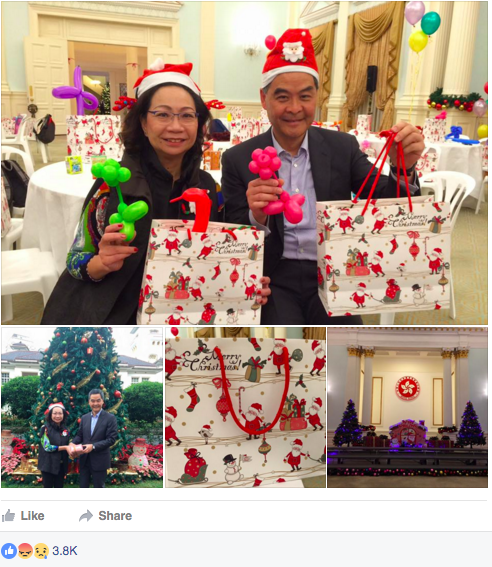 LITERALLY, whatever he posts gets a ton of angry faces.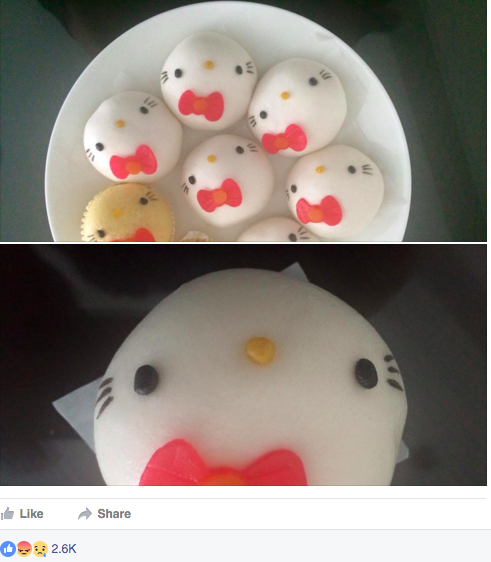 Leung only signed up for Facebook last October, trying to impress and build a bond with the internet generation using his gardening skills.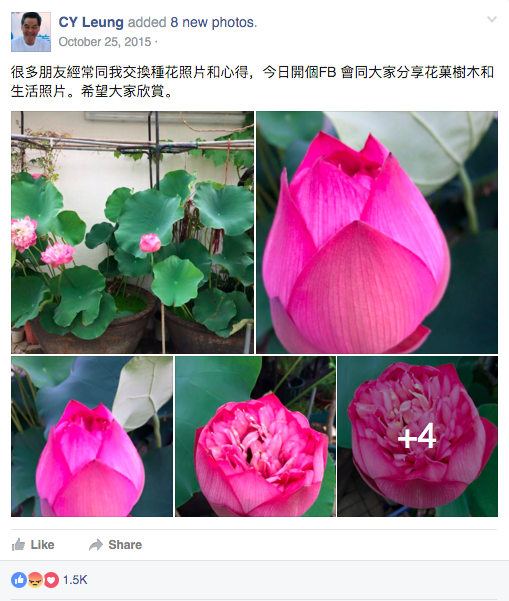 So why is he being flooded with negative emoticons? A couple of reasons:
Leung blocks Facebook comments on his page, leaving no room for the internet to express their thoughts. It was only "like" or zero. So the new feature released a flood of pent-up emotion.
He's also not a popular figure in Hong Kong right now —  his resignation is among one of the loudest demands of Hong Kong's pro-democracy protestors.
How disliked is he? Hong Kong internet users compared the angry faces his current profile photo has to important political figures such as Barack Obama, Donald Trump, Angela Merkel, and David Cameron. Turns out that Leung beats them all out 👑.
The angry faces don't quite objectively represent each person's popularity, but it could well wind up as a new protesting initiative for the people of Hong Kong: an angry emoji revolution?