An activist from the feminist group Femen interrupted the unveiling of a Donald Trump wax figure with a topless protest in Madrid on Tuesday. (WARNING: This video contains nudity so is a bit NSFW.)
The woman, who crashed the event at the Madrid Wax Museum, had "grab back" and "grab patriarchy by the balls" written on her body.
She grabbed the figure's crotch...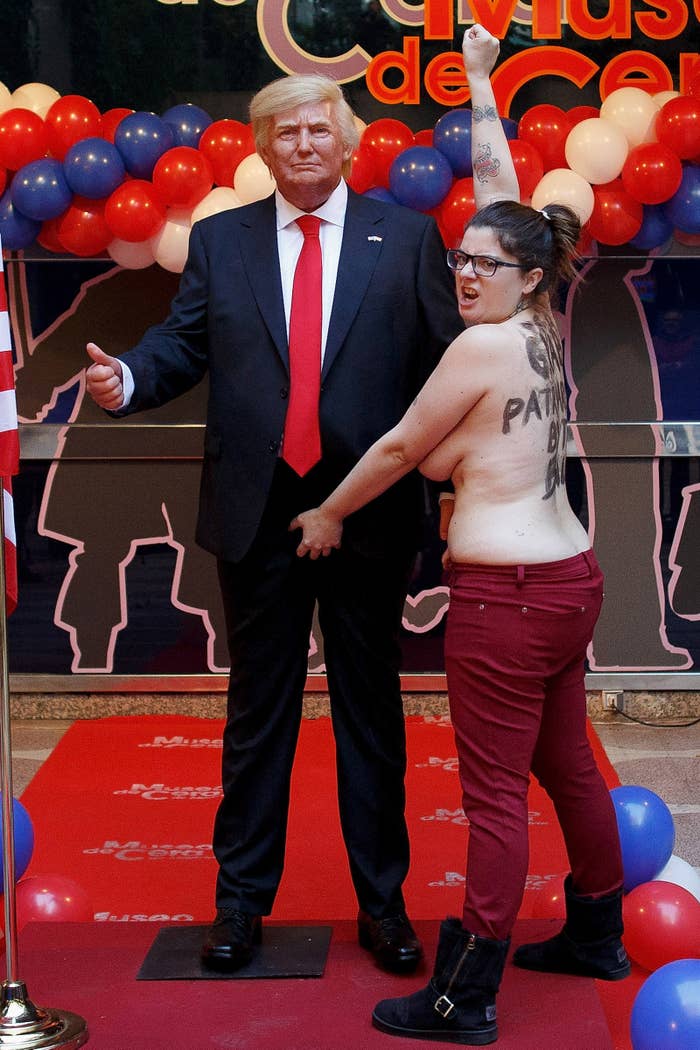 ...before being escorted away by a group of men.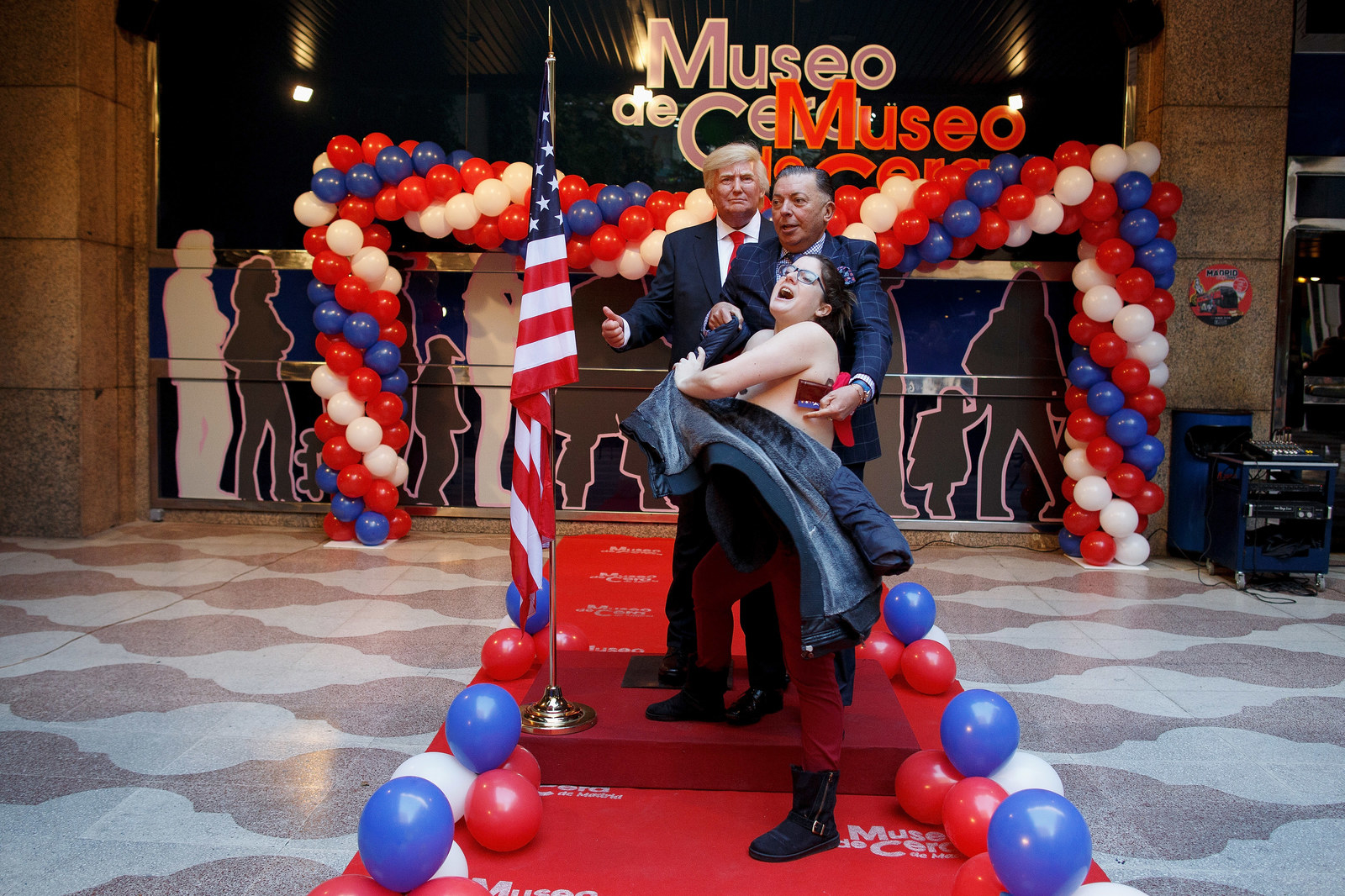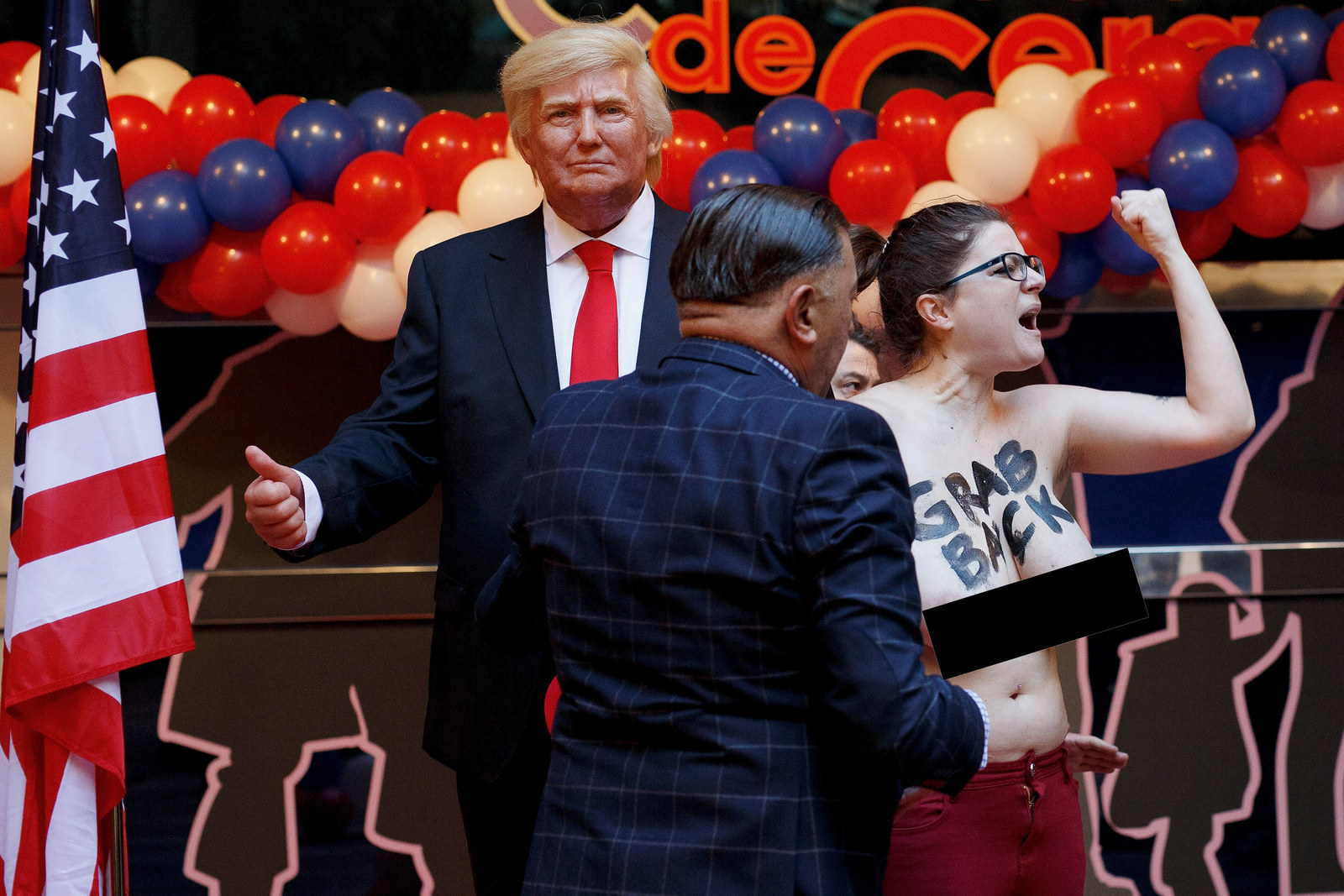 Femen acknowledged it was behind the protest, posting this on its Spanish Twitter account.
Femen has been active in its opposition to Trump. Back in November, a Femen USA member carried out a topless protest at a polling station in Manhattan, New York, where Donald Trump was expected to cast his vote.
BuzzFeed News has reached out to the museum for comment.