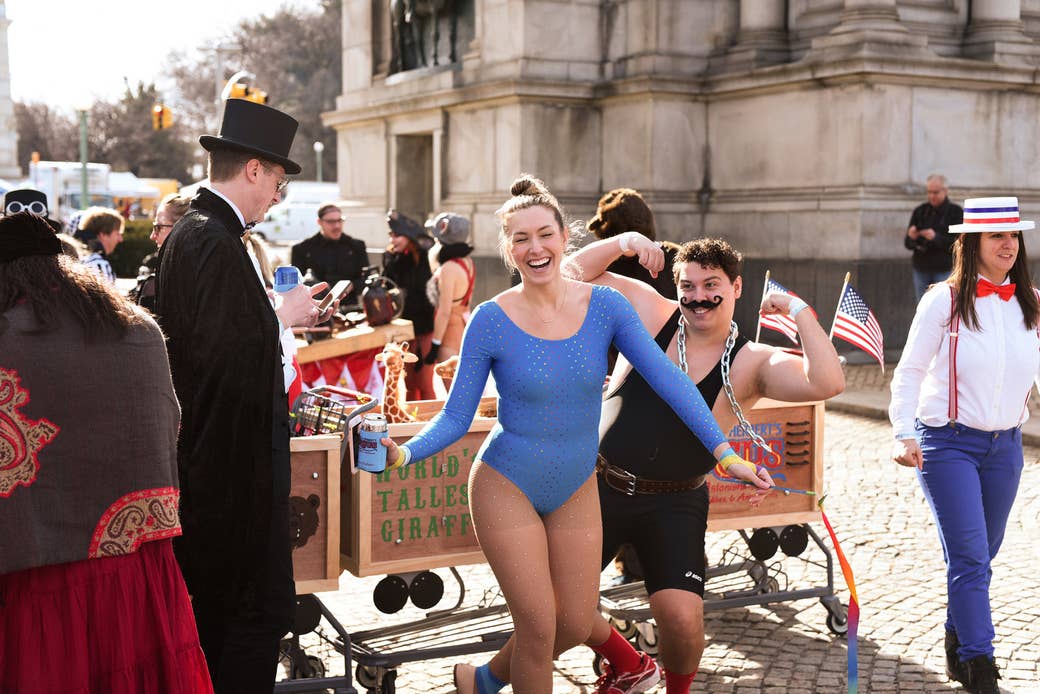 They're a bunch of idiots. And they're proud of it.

For 14 years, a large group of adventurous, costumed "idiots" — who push equally decorated shopping carts stol... found on the streets of New York — have taken to Brooklyn in the frivolous, fake race known as the "Idiotarod."
Inspired by the famed Alaskan sled dog race of a similar name, the Idiotarod takes on a much more festive atmosphere: The life-saving checkpoints of its northern inspiration are replaced with stops at bars across the city, where competitors raise an elbow and take on ridiculous challenges.
The race has developed over the years largely due to word of mouth, as competitors are told to invite "friends, lovers, ex-lovers, future ex-lovers, family, kind spirits, evil spirits, and good-looking strangers."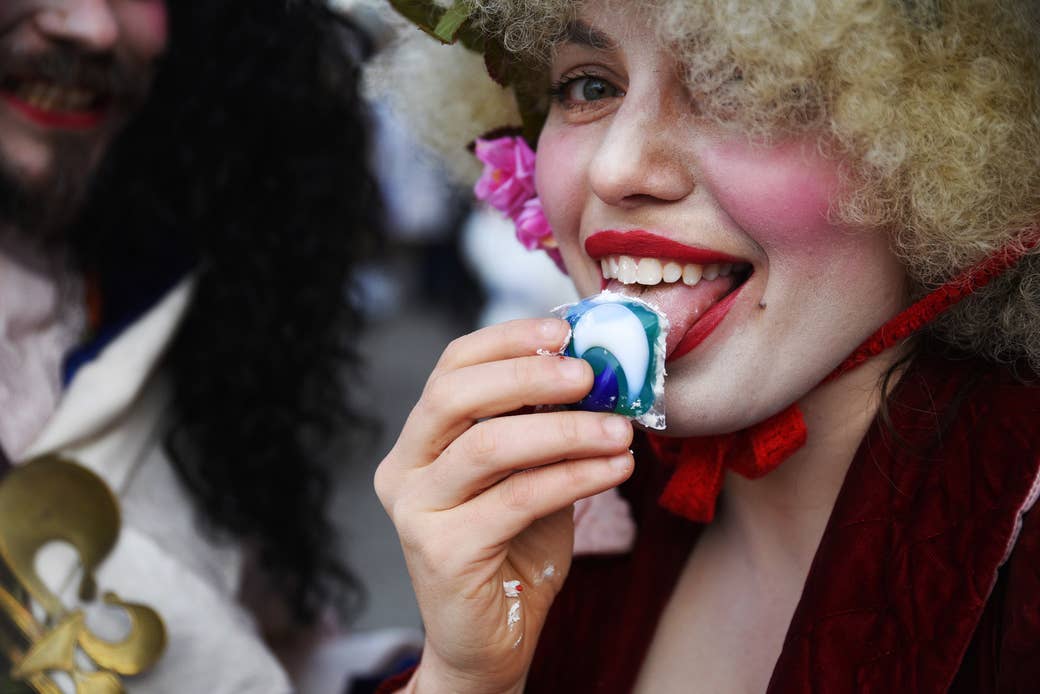 At each checkpoint, the fake racers in their fake race are greeted by fake judges — all referring to themselves as "Doctor" — wearing fake lab coats and offering fake challenges. Prizes are handed out, bribery is encouraged, and only once the judges have been satisfied are the contestants allowed to go dashing out, booze in hand, on their way toward the next checkpoint with its new, unique miseries.
This year, one team dressed as Tide Pod–licking Marie Antoinette impersonators; other teams had carts that resembled bags of eyeballs and a four-cart circus train. Each team went through different challenges, such as putting their hands into boxes full of questionable substances, performing BDSM acts in public, and singing karaoke songs backward. They won trinkets and, apparently, happiness.
"This entire event has been mishandled by IDIOT Labs, a super-secret subsidiary of the Department of Homeland Absurdity, as part of its 'important scientific research,'" said Dr. Smith, one of the Idiotarod's long-standing judges, making quotation marks wildly in the air with her fingers. "With the joy of the winter holidays long since depleted and spring seemingly a million years away, January is the absolute worst month of the year. Idiotarod is fake —scientifically fake — proven to make that better. This one day of lightness and frivolity during an otherwise dark and gloomy time pulls us out of the deepest doldrums and gives us an opportunity to celebrate ridiculous creativity."

After seven hours of racing, three checkpoints' worth of challenges, and an uncountable number of beers, the increasingly wobbly racers receive their grand prizes — none of them fairly earned — and dispose of their shopping carts.
While participants are encouraged to avoid littering and to be respectful to the public, the police, and the angry, honking traffic, any other morality is seemingly forbidden. Good-natured, old-fashioned sabotage is gently suggested by the organizers.
And in the end, what decides who wins?
"Well, bribes are a crucial part of the decision process," said checkpoint judge Dr. Inman. "Most of the time bribes involve booze, and...I'm much nicer when I'm a little bit drunk."