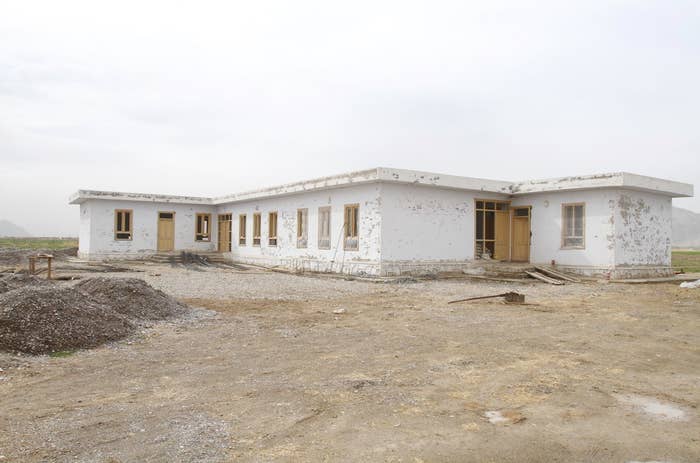 Citing revelations in a recent BuzzFeed News investigation, Pennsylvania Sen. Bob Casey has called on the United States Agency for International Development to provide information about its extensive education programs in Afghanistan. In a pointed letter, he said he was "particularly disturbed" by the investigation's findings "that some U.S.-built schools have fallen into disuse and disrepair."
Sen. Casey, who has previously sought legislation to advance protections for Afghan women and girls, continued: "I am also concerned about allegations in the Buzzfeed report regarding the estimates of how many students, especially female students, are enrolled and attending school in Afghanistan."
For years, U.S. officials cited the more than $1 billion American effort to educate Afghan children as a premier success of the war there, claiming to have built hundreds of schools and enrolled millions of students. But BuzzFeed News' investigation — based on visits to 50 U.S.-funded schools in Afghanistan, internal U.S. and Afghan documents, and more than 150 interviews — found inflated enrollment numbers, faulty construction, and widespread corruption. In schools for which comparison data was available, female enrollment had been overstated by an average of 40%. An overwhelming majority of the the schools visited had collapsing roofs, shattered or boarded-up windows, protruding electrical wires, decaying doors, or other major defects. At least a tenth of the schools did not exist at all, having either closed or never been built in the first place.
Larry Sampler, head of USAID's Office of Afghanistan and Pakistan Affairs, said the agency planned to respond to Sen. Casey's letter with "a description of the multiple levels of monitoring we employ in Afghanistan." He added that BuzzFeed News' findings were "not representative of USAID's work on education in Afghanistan, or even our work on school construction."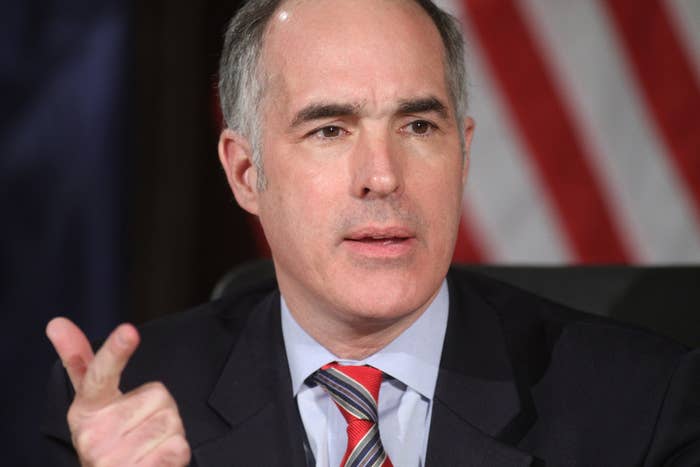 Sen. Casey's letter echoes concerns in Washington about the future of the Afghan government following the withdrawal of most U.S. and coalition forces from the country this year.
Last week, the Senate Committee on Foreign Relations unanimously passed the Afghanistan Accountability Act. That legislation, which Sen. Casey co-sponsored, calls on the State Department to develop a strategy to prevent corruption and promote accountability in Afghanistan. Last Thursday, John Sopko, the special inspector general for Afghanistan reconstruction, stated in a report to Congress that he was "unconvinced" that USAID and Afghan ministries could "accurately account for the investments" the United States and its allies have made in education. And in Afghanistan, President Ashraf Ghani recently appointed a nine-member committee to investigate charges of corruption within the Ministry of Education.
Sen. Casey addressed this transition in his letter. "When infrastructure projects like these schools are transferred to the Government of Afghanistan, it is vital that USAID continually press the appropriate ministries to ensure these investments are being maintained and used properly," he wrote.