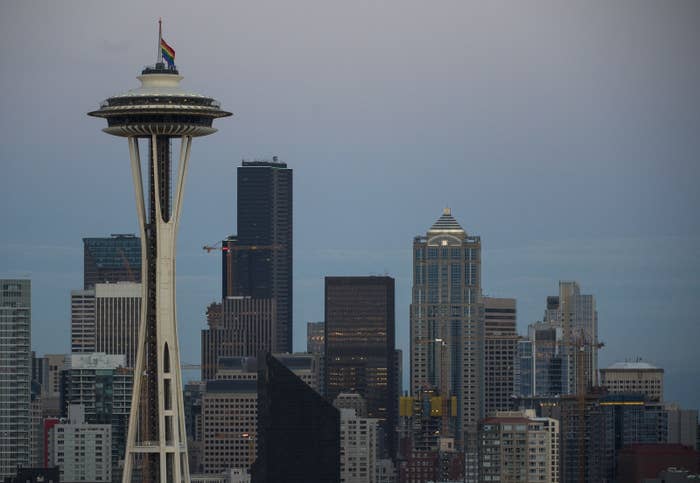 Seattle and King County, Washington, will be the first places in the US to build so-called safe injection facilities for heroin users, Seattle Mayor Ed Murray announced Friday, in an effort to reduce an epidemic of deadly drug overdoses.
Long controversial, the facilities provide anyone who walks in with access to clean needles and space to inject drugs. Nurses are on hand monitoring the users, and, if an overdose occurs, can administer the reviving medication naloxone. The facilities also provide testing for HIV and hepatitis, as well as medical services.
"Like many places across our nation, Seattle and King County are experiencing an epidemic of heroin and prescription opiate use unlike any we've seen before," Murray said in a statement. "Keeping people alive gives them the opportunity to get treatment and begin their path to recovery."
Fears that the facilities, long established in Europe and Canada, amount to condoning illegal drug use have until now stymied their use in the US. Vancouver's Insite facility, the first safe injection space in North America, has been visited nearly 3.5 million times since it opened in 2003. Nurses have intervened in nearly 5,000 overdoses, and no one has died.

"The goal is to prevent overdose deaths," Jay Unick, medical epidemiologist at the University of Maryland, told BuzzFeed News. "There is overwhelming evidence that safe injection facilities do that."
On Friday, the King County Executive, Dow Constantine, and Murray announced that they were directing Seattle/King County Public Health to set up two sites, though they have yet to announce specific locations or funding sources.
The announcement comes as many US cities grapple with how to fight the a crippling heroin overdose epidemic raging across the country. More than 33,000 people died in 2015 due to misuse of opioids, the highest number ever recorded. Heroin use has more than quadrupled since 2010.
Heroin deaths spiked by 58% in Seattle in 2014.
"The reality is people are using drugs, and it should be our mandate to keep people alive and make sure that they can reduce the harms associated with drug use as much as possible," Alyssa Aguilera, executive director of advocacy group VOCAL NY.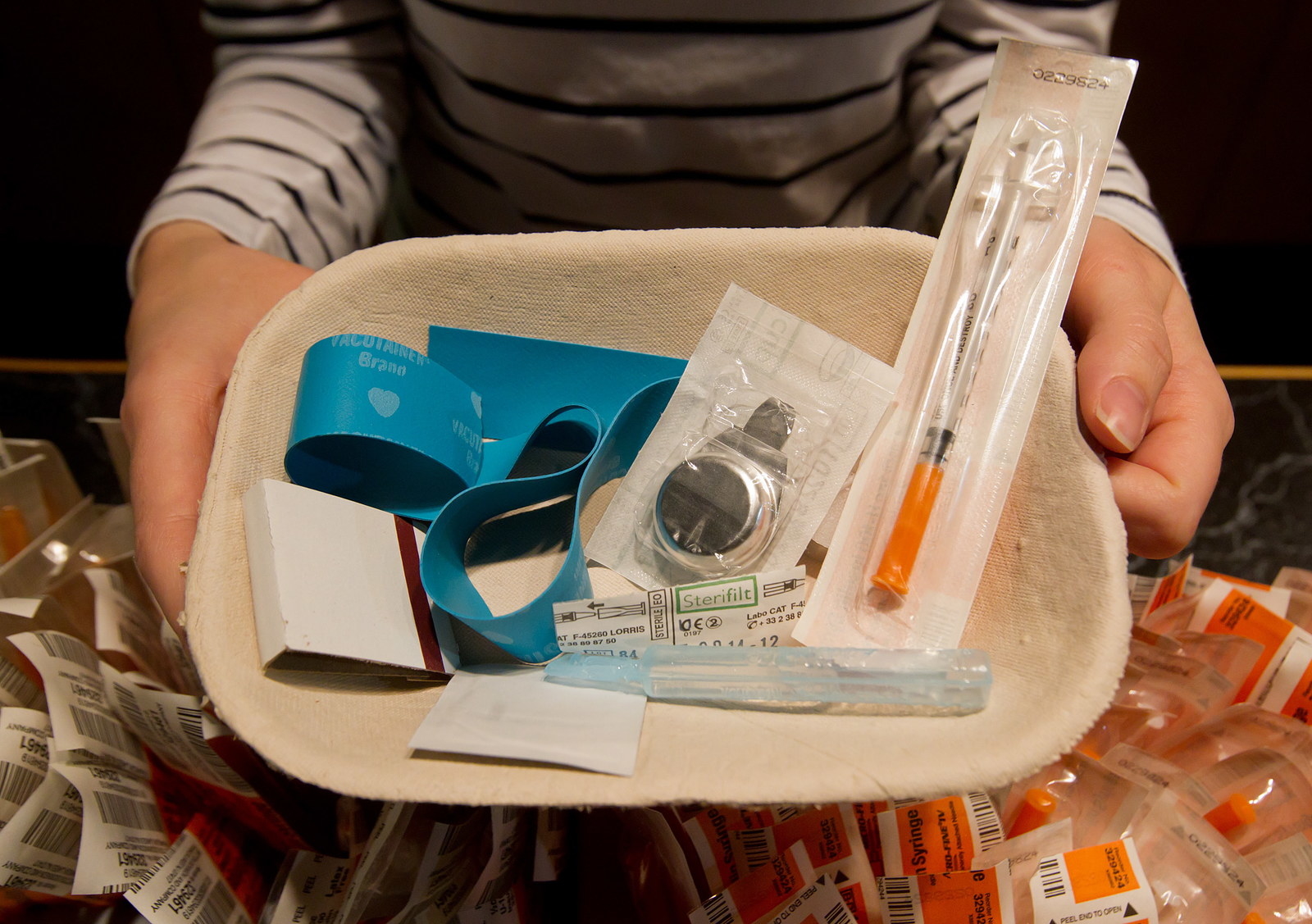 The political resistance to opening up safe injection sites are similar to fights against setting up needle exchanges in the 1980s, Unick said.
"There were no needle exchanges until HIV came around," Unick said. "And then HIV presented a public health emergency that needed to be addressed, and clean needles were the solution."
As governor of Indiana in 2015, now-Vice President Mike Pence drew sharp criticism from public health experts after refusing to set up a needle exchange, even as an outbreak of HIV due to injection drug use spread rapidly in his state. Eventually he allowed it to be used for harm reduction during a public health emergency.
New York City, which currently has 14 needle exchanges scattered across the city, is also considering building a supervised injection facility, although right now the Department of Health and Mental Hygiene is just at the very beginning stages studying "the clinical, legal, and safety issues associated with SIFs," spokesman Christopher Miller told BuzzFeed News.
In March of last year, the mayor of Ithaca, Svante Myrick, also announced his support for a safe injection space in the city, though no concrete plans are yet underway.

After the mayor's announcement, a Cornell University law professor, William A. Jacobson, said a safe injection space in the city would be tantamount to "government-run heroin-shooting gallery."

For Gwen Wilkerson, who prosecuted cases in the war on drugs as Ithaca's district attorney for 25 years, the topic is personal: Her son is in recovery from a serious heroin addiction.
"When I first heard about SIFs, I said you're out of your goddamned mind," Wilkerson told BuzzFeed News. "But the more I read the more I am convinced that the SIF is the best avenue to reaching those people whose disease is so intractable that they have not been able to get help any other way."