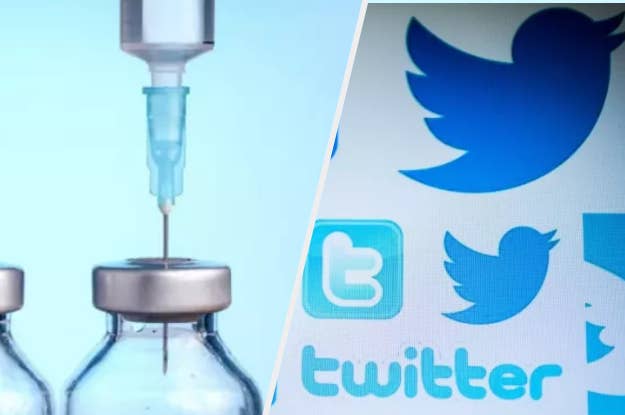 Russian trolls have tweeted extensively about vaccines, part of a broader campaign to amplify polarizing issues in US culture, a new study shows.
Accounts run by the Russian government–backed Internet Research Agency tweeted about vaccines roughly 22 times more frequently than the average Twitter user, the study found. The tweets fell roughly equally into pro-vaccine and anti-vaccine categories.
"They don't seem to have a particular agenda concerning vaccines — rather they seem to have a desire to boost both sides of the debate," said David Broniatowski, assistant professor of engineering at George Washington University and lead author of the study. "That's consistent with this idea of spreading discord."
Russian troll accounts have swarmed divisive political issues in the US, from Charlottesville to immigration. In February, special counsel Robert Mueller indicted 13 Russian Internet Research Agency operatives for interfering in US politics with "a strategic goal to sow discord." The new study argues that health issues, too, have become "weaponized" to spread misinformation and cause confusion.

Such confusion about vaccines, however, has the potential for dangerous real-life consequences. Fear about the measles-mumps-rubella (MMR) vaccine has driven a record number of measles cases in Europe, particularly in Ukraine. More people have been infected in the first six months of 2018 than in any year in the last decade, and at least 37 people have died.
Broniatowski says his group initiated their research because of discrepancies between public opinion surveys about vaccines and social media posts. Surveys by the Pew Research Center, for example, show that a vast majority of Americans support vaccines. But on Twitter and Facebook, anti-vaccine sentiments are widely disseminated.
"We could speculate that maybe anti-vaxxers are more free to express opinions on social media, but you could also imagine they are more represented in a way that is not representative of real people, which is what we found," he said.
The researchers analyzed roughly 1.8 million tweets posted between July 2014 and September 2017. Using a partial list of Russian troll accounts released by Twitter and first published by NBC News, Broniatowski found that these accounts were 22 times more likely to tweet messages related to vaccines than the average account. Traditional spambots (accounts that are programmed to tweet) were unlikely to post vaccine-related messages, the researchers found, but "sophisticated" bots, or those with some clear human influence, were more likely to tweet about vaccines.
The researchers then pulled out the roughly 10,000 tweets related to vaccines. Accounts run by real people tended to be pro-vaccine, whereas those run by bots were anti-vaccine, they found. However, for the vast majority of vaccine-related tweets — some 93% — an algorithm used by the researchers couldn't determine whether they originated from a person or a bot.
The study's emphasis on different types of accounts may not matter much, as bots are programmed by people, said Darren Linvill, associate professor in the department of communication at Clemson University, who was not involved in the study.
"The bots often serve the trolls, and they often work in unison with the same goals — they're just different tool sets," Linvill said. "The trolls can do things that the bots can't. But the bots aren't doing anything that a person isn't telling them to do."
In late July, Linvill and his colleagues released data on nearly 3 million tweets from accounts linked to the Internet Research Agency, a bigger version of the NBC data used by Broniatowski. Those tweets show that the trolls' main goal is "to push extremes," he said.
"The vaccine debate fits directly into that broader strategic goal to undermine America's faith in institutions," he said. "It's clear that science is one of those institutions."