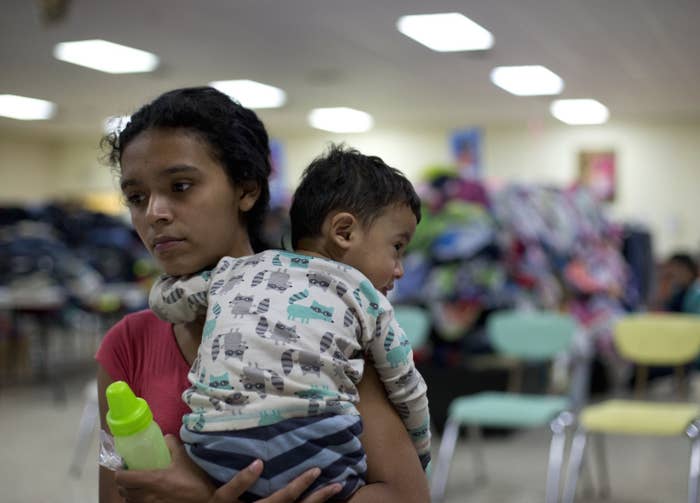 A federal lawsuit alleges that U.S. immigration officials illegally funded religious organizations that denied birth control and abortion services to migrant teens.
The complaint, filed two weeks ago in a California district court by the American Civil Liberties Union, alleges that these groups, which include many Catholic-affiliated shelters and charities, are violating legal requirements to provide "appropriate routine medical care," including family planning and emergency health care services.
The lawsuit is part of a bigger effort to draw attention to religious conflicts in the U.S. healthcare system. One in six patients in the U.S. is currently cared for in a Catholic hospital, according to the Catholic Health Association. At issue is the fact that all Catholic hospitals must abide by a set of Ethical and Religious Directives, or ERDs. Set by the U.S. Conference of Catholic Bishops (USCCB), these rules prohibit abortions, contraception, sterilizations, and certain prenatal tests.
"What's striking about the broader issue regarding the kinds of exceptions that these large hospitals and religious providers get is that they've really floated under the radar," Douglas NeJaime, a law professor at UCLA, told BuzzFeed News. "We've had these laws on the books for a very long time that allow providers to refuse information, counseling, referrals. But as Catholic healthcare plays a bigger role in the U.S., we will see more challenges."
In 2014, the US Conference of Catholic Bishops (USCCB) received more than $10 million in federal funding to provide care for the unaccompanied migrant teens at issue in the lawsuit.
Representatives from the U.S. Department of Health and Human Services and the USCCB declined to comment, citing the pending litigation. But in past statements, the USCCB has cited laws stretching back to 1973, "enacted to protect rights of conscientious objection," to defend denial of birth control and abortion services to patients, despite federal funding.
"The vulnerable population that's at the heart of this case are unaccompanied immigrant minors — young people who have fled their home countries, often to escape abuse, torture, and violence," Jennifer Chou, an attorney with the ACLU of Northern California, told BuzzFeed News.
Last year, more than 33,000 migrant teens were referred to the Office of Refugee Resettlement by border patrol officials. Nearly a third of them were girls. Though there are no exact numbers, human rights organizations have estimated that as many as six in 10 female migrants are sexually assaulted or raped while crossing the border.
The ACLU complaint was based on a Freedom Of Information Act request that released thousands of documents which, the group alleges, clearly show that the federal agencies were aware that the groups were denying these young girls reproductive care.
"What we're paying them to do is to provide care, when what they're really doing is restricting care," Chou said.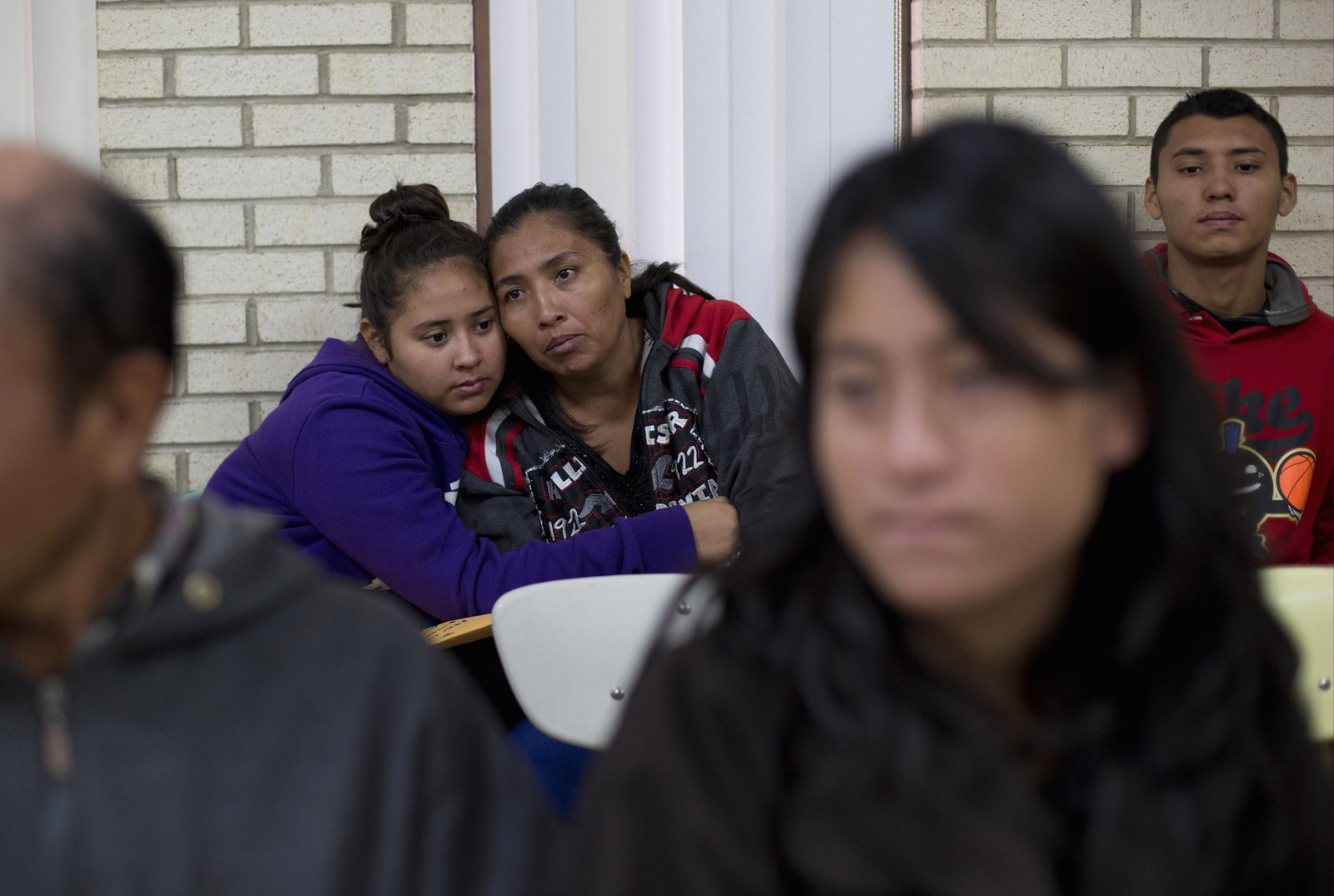 The documents obtained by the ACLU described several specific examples of young women being denied care.

In one instance, a 17-year old girl was raped while crossing the border. After discovering she was pregnant, she threatened to commit suicide and was hospitalized. At this point, the complaint states, she was "kicked out of her Catholic-affiliated shelter because she asked for an abortion" and transferred to another shelter away from her existing support networks.
Another 14-year old girl, also raped on her journey to the U.S., was denied placement at either of the two shelters near her family in Florida because they both had religious objections to caring for teens who seek abortions.
In both cases, ORR acknowledged the religious exemptions at the facilities in question, and helped transfer the girls elsewhere, the documents show.
Chou noted that that at least 24 of these migrant girls have sought out abortions over the last five years, but she notes that this number is limited by cases where they were referred to ORR for reproductive services.
The lawsuit adds to a long-running battle between the ACLU and Catholic healthcare providers. In December 2013, the ACLU sued the USCCB on behalf of a woman named Tamesha Means, who had a miscarriage and was denied appropriate treatment at a Catholic hospital. In October of last year, the ACLU sued Trinity Health Corporation, which operates 80 hospitals nationwide, for refusing to provide pregnant women suffering from life-threatening emergency complications with abortions.
And in December, the group sued a California-based Catholic hospital network for refusing to provide a woman with the tubal ligation recommended by her doctor.
But the argument that Catholic healthcare providers funded by the government violate the separation of church and state faces strong legal headwinds. The Tamesha Means case, for example, was dismissed in June.
The judge found that deciding on the case would require challenging the ERDs, asking the courts to rule on religious doctrine. He suggested that the ACLU instead file a more straightforward medical malpractice suit "without needing to resolve doctrinal matters."
"They're not arguments we're being seen made very often or very successfully," NeJaime said. "This is partly because the Supreme Court has been relatively deferential to government." The First Amendment of the U.S. Constitution prohibits laws that interfere with the free exercise of religion, posing a high hurdle for such lawsuits.
At the same time, intersections of religious organizations with health care are only growing. A report from the ACLU and the advocacy group MergerWatch found that between 2001 and 2011, the number of Catholic hospitals went up by 16%, even as the number of hospitals nationwide declined.
In the case of migrant teens however, the ACLU is arguing that religious exemptions present an even bigger threat because their options are so limited.
"When they get here, these girls are alone, afraid, and they're abused," Chou said. "The very last thing we should be doing is denying them critical reproductive and medical services."