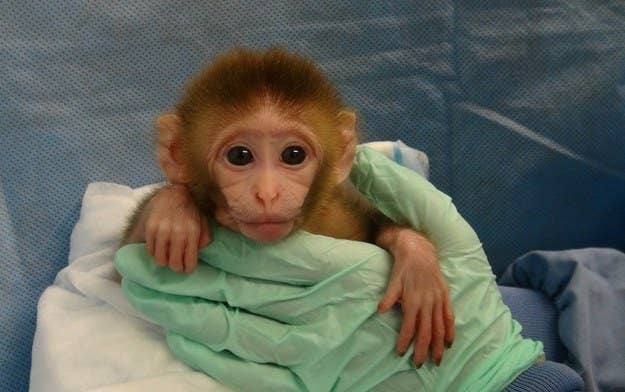 Stephen Suomi, the U.S. government scientist who has been the subject of controversy for his behavioral research on baby monkeys, will no longer be working with live animals, BuzzFeed News has learned.
It was a purely financial decision, according to Constantine Stratakis, scientific director of the National Institute of Child Health and Human Development, where Suomi's lab was located.
"Sometimes we have to make painful decisions to not support very good science faced with increasing costs of facilities," Stratakis told BuzzFeed News.
The decision was not based on escalating controversies about Suomi's research within the animal rights community, according to Robert Bock, a spokesperson for the NICHD.
Suomi has studied the physical and psychological effects of separating baby monkeys from their mothers at birth for the last 30 years. Supporters of his work argue that his research has been necessary to increasing our understanding of how genes and environmental factors interact in early child development.
"The experiments that have been conducted there over the years have been extraordinarily informative," Stratakis said.

His lab has received $10 million in federal funding in the last seven years. Suomi's office did not respond to a request for comment from BuzzFeed News.
But in the past year, Suomi's research has been the subject of strong criticism from the animal rights group, PETA, which last fall obtained access to over 550 hours of video footage and 100 photos through Freedom of Information Act requests. The records included some images of baby monkeys in intense states of distress.
In response to a congressional request, the National Institutes of Health then conducted a bioethical review of the experiments. This February, Francis Collins, the director of NIH, responded by asking that Suomi's lab halt all use of invasive procedures like spinal taps, blood draws, and neonatal brain recordings.
Over the next three years, approximately 100 animals per year will be transferred from Suomi's comparative behavioral genetics lab at the NIH Animal Center in Poolesville, Maryland to other facilities across the country.

Suomi will still continue his research analyzing behavioral data and conducting experiments on previously stored tissue samples, but will no longer work with live monkeys.
PETA welcomes the news that Suomi's animal research has stopped, Justin Goodman, director of the group's laboratory investigations department, told BuzzFeed News via email. But he also stressed that there was more work to be done.
"PETA will now attempt to stop the transfer of about 300 monkeys still at this laboratory to other facilities and seek their retirement as well as pushing forward with its call to end not just chimpanzee experiments but all experiments on primates," Goodman said.