This Company Is Trying To Make More Perfect Babies
The genetics startup GenePeeks has just partnered with a fertility clinic to screen egg donors for their likelihood of passing on nearly 450 genetic changes linked to disease. As this technology advances, some critics worry about an emerging market for designer babies.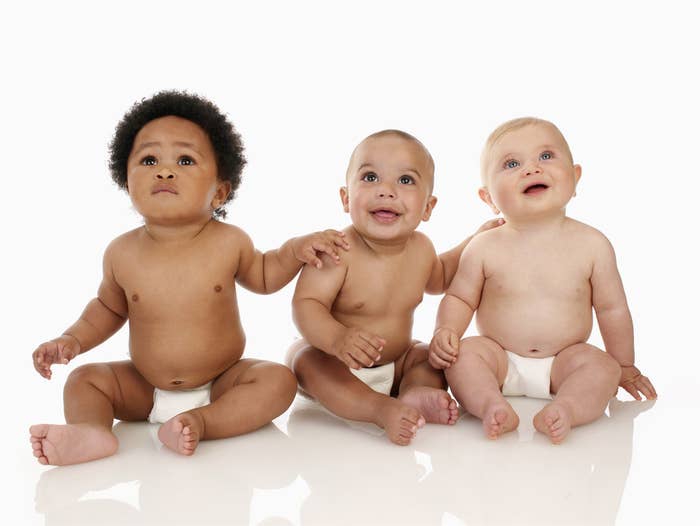 Last month, 30-year-old Alicia Routh got an email from the fertility clinic where she had previously donated dozens of her eggs. The email was sent out to 40 donors whose eggs are frozen in test tubes at the Pacific Northwest Fertility clinic in Seattle.
"How are you Alicia?" the email began. "As you know, Pacific NW Fertility is always looking for the best ways to help a family have a healthy baby."
It went on to describe a new genetic testing program. The clinic wanted all of its donors, "past and present," to participate by sending in a sample of their saliva for DNA testing. In exchange, the clinic would send donors a gift card, the email said. "This is a very powerful tool that our patients can use to choose the best donor for them."
Routh had donated eggs to Pacific Northwest three times. Her first experience was a "fresh donation" with a specific couple, a husband and wife who chose her based on her listed traits: dark hair, dark eyes, and a college education.
Last year, after the woman became pregnant with one of Routh's fertilized eggs, the clinic asked her twice more to donate, and she agreed. Each time they extracted roughly 20 eggs from her ovaries, froze them, and stored them to be used by future couples who can't conceive naturally. Potential recipients will be able to select Alicia's eggs from a catalogue of dozens of options.
Routh had already received a DNA test to see whether she carries genetic variants for about 100 major diseases. The new GenePeeks test, however, will match her DNA with the specific genetic information from the father's sperm to calculate their combined risk of producing a child with any of more than 450 genetic conditions. If her eggs were shown to have some risk in combination with the sperm, then the couple in question would not be offered her eggs as an option.
The new service, launched last week, has so far been used by one couple at Pacific Northwest.
The test comes with a tremendous promise: that couples can have babies with a drastically lowered risk of genetic disease. According to the founders of GenePeeks, the hope is to eventually eliminate the possibility that babies will be born with genetic diseases altogether.
But, with a price tag of just under $2,000 per test, some say that the company is overselling its potential to concerned potential parents with the extra money to spend. They say the company is selling the ability to make advanced predictions when we don't really understand the genetic roots of most complex diseases.
Some critics also worry about where to draw the line on a technology whose aim is to let us choose what types of babies we want — or don't want — to make. What constitutes a genetic defect?
"It certainly gives prospective parents more knowledge than is currently available," Naomi Cahn, a law professor focusing on reproductive technologies at George Washington University, told BuzzFeed News. "But there's this quest to search for the perfect baby, and there's no such thing as a perfect baby."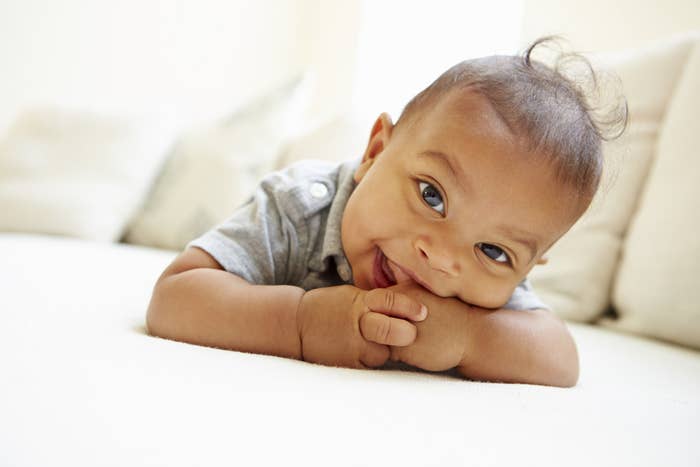 GenePeeks' story began in 2008, just two days after Anne Morriss brought her newborn son home from the hospital.
That's when she received a terrifying phone call from a researcher with the state of Massachusetts, which runs routine genetic tests on newborns to screen for rare genetic diseases. She was told to put the phone down immediately, and go check to see if her baby was still alive.
Her son had a rare metabolic condition, called MCADD deficiency, which prevents infants from being able to break down fats into energy. If she didn't feed her son every few hours, around the clock, he would very quickly die.
Morriss had unknowingly been a carrier for the condition. So had the sperm donor she had used to conceive.
"At no point in my reproductive journey did anyone suggest I look at the risk inside my own cells," Morriss told BuzzFeed News. "I bought the best car seat, took all the folic acid. But meanwhile, variants in my own genome posed the biggest health risk for my child."
Luckily, Morriss got the phone call just in time to intervene with the right feeding schedule to keep her son alive. Today her son is in good health, and Morriss is leading GenePeeks, which she founded to help other parents using sperm or egg donors prevent predictable genetic diseases.
Her co-founder is Lee Silver, a molecular biology professor at Princeton University who gained notoriety in the late 1990s for provocative visions of the future based on the co-emerging capabilities of genetic enhancement and reproductive technology.
Silver had developed an algorithm that screened genetic data from thousands of people stored in online databases for variants that might be implicated in roughly 450 diseases.
Based on those reported links, Silver claims that his program can sort the genetic data from each parent into 1,000 different combinations -- or "virtual progeny," as Silver calls them -- to evaluate which egg-sperm couplings pose the lowest risk.
The company launched last year in collaboration with two sperm banks: the Manhattan CryoBank and the Seattle Sperm Bank (also known as European Sperm Bank USA). The new collaboration with Pacific Northwest Fertility is their first foray into screening eggs as well as sperm.
In the next year or so, GenePeeks wants to up the number of genes they're looking at from 450 to roughly 1,000. They also plan to look at more complex diseases, such as schizophrenia and diabetes, which involve the interaction of mutations across many genes. And they eventually hope to offer their service to fertile parents in stable relationships to evaluate their level of risk of passing on a disease to their child. In some cases, that could mean seeking alternatives from donor banks.
"Part of the premise of the company is that every single person walking on the planet is a carrier for multiple recessive diseases," Morriss said. "But that information alone is not particularly material — what matters is who you choose to reproduce with."
While other companies, such as Counsyl and GoodStart, have offered carrier screening tests for years, GenePeeks claims its advantage comes from two places: looking at a wider swath of gene variants that could potentially contribute to disease, and looking at the level of the offspring — in the form of their so-called "virtual progeny" — rather than at the genomes of the parents alone.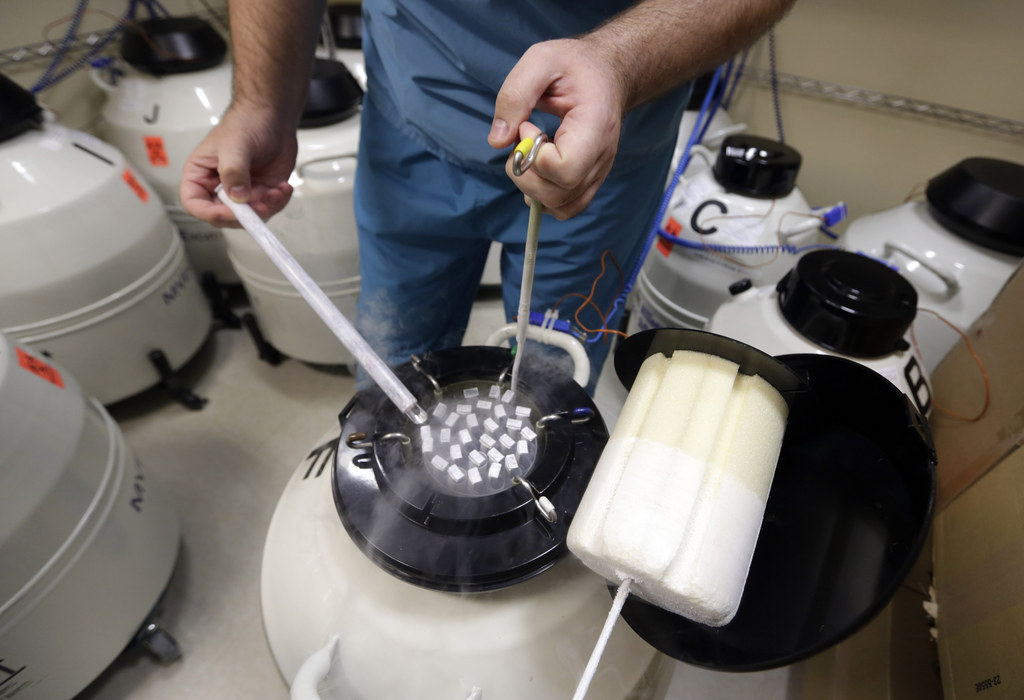 GenePeeks is analyzing more genetic variants than other companies — but many of them have fairly weak links to disease.
The founders say that is part of their strategy. "For clients in egg and sperm banks, yes, we're over-cautious," Silver said. "That's by design."
But others say that means the test results could often be meaningless.
"It makes people in the field a little nervous," Laura Hercher, a genetic counselor at Sarah Lawrence College, told BuzzFeed News. "When you're talking about 20 or 100 genes working together to create a risk profile, we're still really in the Dark Ages there."
Robert Green, a medical geneticist at Brigham and Women's Hospital in Boston, agrees. Though the service may work well for screening dozens to hundreds of egg and sperm donors for any likelihood of genetic risk, the individual results themselves are likely not very meaningful. Those that are wouldn't differ significantly from other carrier screening options already on the market.
"It's a simple idea that they're gussing up," Green told BuzzFeed News.
Still others worry how GenePeeks might try to extend its uses beyond disease.
When Silver filed the patent for his technique in 2009, he noted hundreds of potential traits that his algorithm could potentially be used to pinpoint in two parents' offspring: ear shape, motor coordination, eye color, social intelligence, cognitive ability, penile erection function, and body weight, among others.
Both Silver and Morriss now say that they have no intention of using their technology for the purpose of helping to produce so-called "designer babies."
"We will never do it, full stop," Morriss said. "It is absolutely not a business plan. We just wanted full control of our technology."
According to Stephanie Frickleton, who heads Pacific Northwest's donor egg bank, parents aren't really looking for that either.
"A lot of people are under the impression that people really want a designer baby, but what people actually want is a healthy baby," Frickleton told BuzzFeed News. "They're not looking for a perfect image, they're looking for themselves."
But what constitutes a disease may also be up for debate.
To some, conditions such as deafness, blindness, or even toe-walking — all of which are determined by gene variants currently screened for by GenePeeks — are simply different ways of being human.
"We're rapidly going to head into questions of what is a disease, and what is difference?" Arthur Caplan, a medical ethicist at New York University, told BuzzFeed News. "When do you turn things into a medical issue, and how far do we let medicine go in terms of promoting people's tastes?"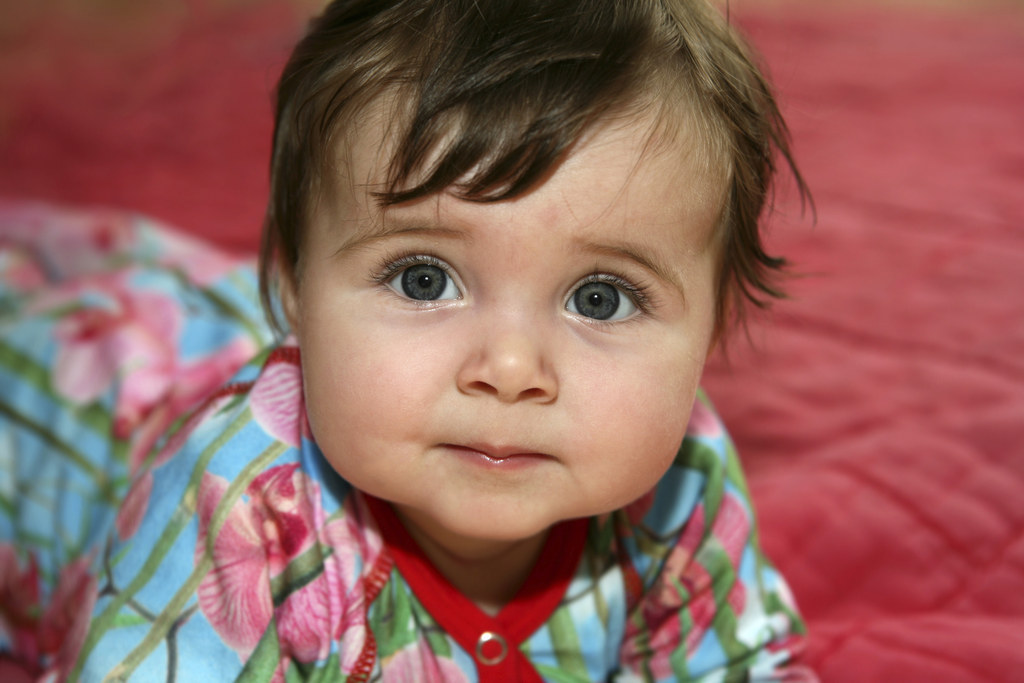 Egg donation is already an industry built around promoting potential parents' visions for their future children.
Genetic screening is just one more indicator in what can be a very long list of physical, social, and cultural requirements parents are looking for in a donor. In other words, genes — as a blueprint of sorts — are just one part of a much bigger equation for producing a couple's perfect baby.
For donors like Alicia Routh, GenePeeks differs from other genetic screening services because she will never hear back about her own carrier status: The company has sidestepped some knotty legal issues by only providing information at the level of potential offspring, not at the level of patient or donor.
But as someone who has already submitted her body to all sorts of scrutiny in service of helping other parents have children, she's optimistic about the further use of genetic screening.
"There is a part of me that's like, that's my building blocks, it's me, it's my DNA," Routh said. "But parents don't want to create this child and have some sort of horrible genetic problem. Parents are just trying to get an idea of what to expect — that's human."